Luggage storage is an important service that hotels provide to their guests, as it allows them to explore the city and enjoy their trip without the burden of carrying their bags around.
Can hotels hold your luggage? This is a common question that many travelers ask when they need to store their bags before check-in time or after check-out time. The answer is yes. Most hotels offer luggage storage services to their guests.
The feasibility of luggage storage services in hotels is mainly due to the fact that hotels have enough space to accommodate guests' luggage. They also have security measures to ensure the luggage's safety.
In addition, hotels are usually located conveniently, making it easy for guests to drop off and pick up their bags. The ability of hotels to hold your luggage is a valuable service for travelers, as it provides convenience and peace of mind during their trip.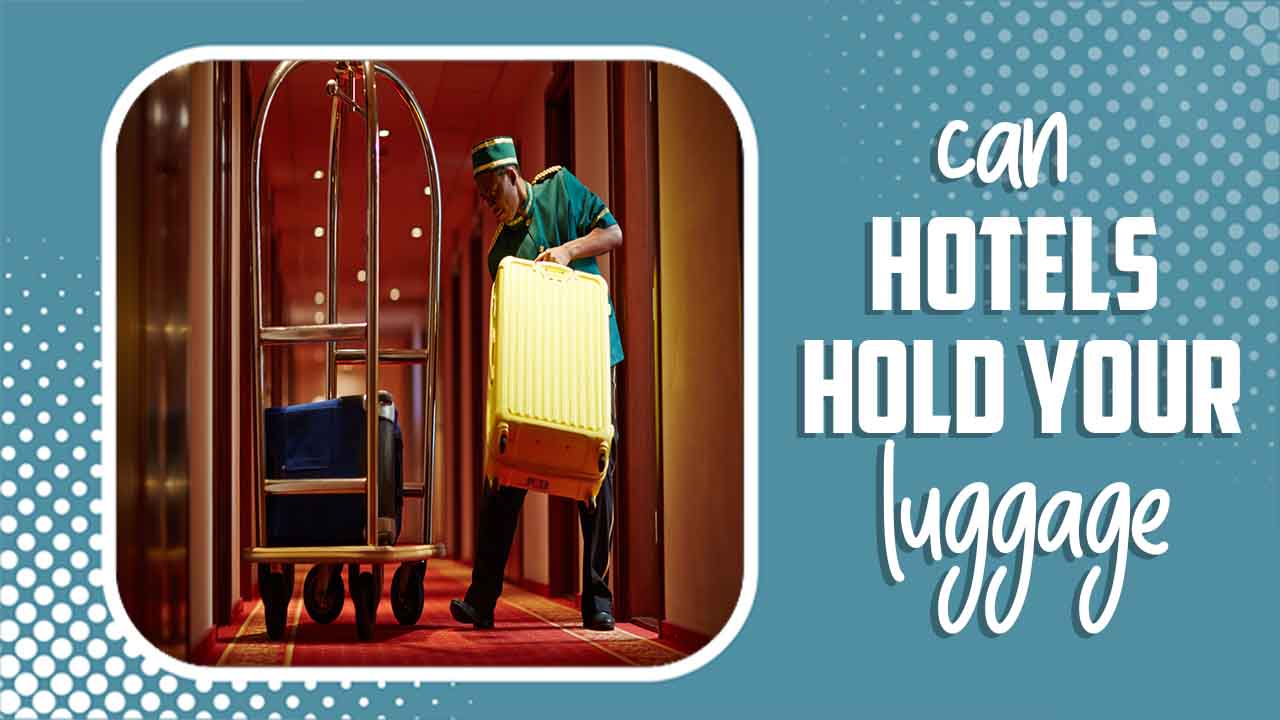 Why Do Hotels Hold Luggage?
Hotels hold luggage for several reasons. One of the main reasons is to provide convenience to guests who arrive before their check-in time or need to store their luggage after check-out while they explore the city. By holding luggage, hotels offer a secure and safe place for guests to store their belongings while they are away from the hotel. This service is particularly useful for travelers in transit, on a layover, or having a late flight.
Another reason for hotels to hold luggage is to maintain cleanliness and orderliness in the rooms. Keeping the luggage in a designated area allows the hotel staff to easily clean the rooms and ensure guests have a comfortable and hygienic stay. Moreover, holding luggage allows the hotel staff to easily identify and retrieve lost or misplaced items.
Types Of Luggage Storage Services
Several types of luggage storage services cater to travelers' needs. These services provide safe and convenient storage solutions for luggage and belongings, ensuring peace of mind during travel. Here are some common types of luggage storage services:
Traditional Luggage Storage: Many cities and tourist destinations offer traditional luggage storage facilities. These can be found at airports, train stations, bus terminals, or dedicated luggage storage shops. Travelers can drop off their bags for a specific period and pay a fee based on the duration of storage.
Hotel Luggage Storage: Most hotels offer luggage storage services for their guests. Whether you're arriving early or departing late, hotels can securely hold your luggage until check-in or after check-out, usually free of charge for guests.
Hostel/Backpacker Storage: Hostels and backpacker accommodations often have designated storage areas or lockers where guests can store their belongings during or after check-out for a small fee.
Luggage Lockers: Some cities and transportation hubs have automated luggage lockers. Travelers can rent a locker for a few hours or a day and store their bags securely with a unique access code.
On-Demand Luggage Storage Apps: In recent years, there has been a rise in on-demand luggage storage apps. These platforms connect travelers with local businesses or individuals willing to provide temporary storage for their bags. Users can book storage spaces through the app and drop off/pick up their luggage at designated locations.
How Long Can Hotels Hold Your Luggage?
Here explained on can hotels hold your luggage. It is easily answered with a resounding yes. Hotels typically allow guests to store their luggage for a few hours before or after check-out. The time they can hold your luggage may vary depending on the hotel's policies. Some hotels may allow you to store your luggage for a longer period, while others may not have the capacity to hold your luggage for more than a few hours.
It's always best to check with the hotel beforehand to see how long they can hold your luggage. Some hotels may charge a fee for storing your luggage, while others may offer the service for free. It's also a good idea to ask about any restrictions on the size or weight of your luggage.
If you need to store your luggage for an extended period, you may want to consider using a luggage storage service. Many cities have companies that specialize in luggage storage and can hold your bags for a few days or even weeks.
Hotel Luggage Policies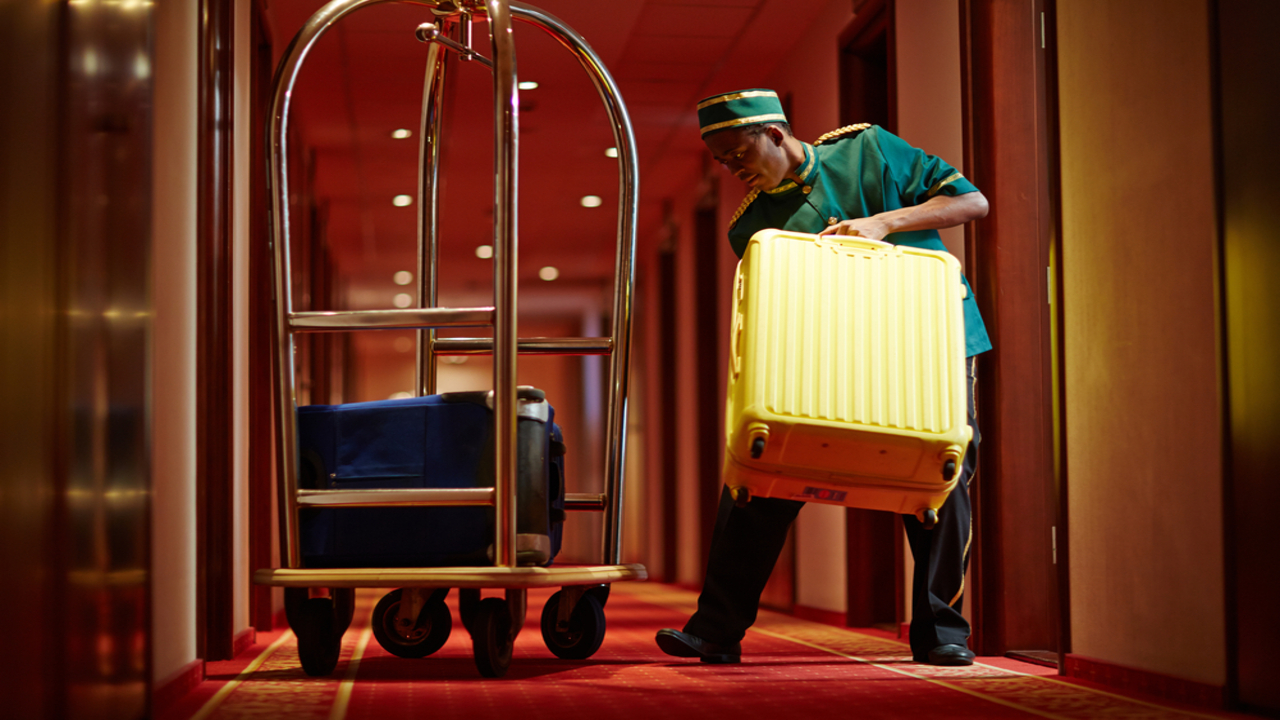 Hotel luggage policies dictate the duration they can hold your luggage. Many hotels offer short-term luggage storage for guests arriving early or departing late. Same-day luggage holding is usually available for those who need to explore before check-in or have time after check-out.
Some hotels offer overnight luggage storage for guests with early check-out and late flights. Always inquire about the hotel's advance notice and reservation requirements to ensure your luggage can be accommodated properly while considering security measures and associated storage fees.
Short-Term Luggage Storage
Short-term luggage storage is a convenient service provided by hotels for guests who arrive before the standard check-in time. It allows travelers to leave their bags safely while they explore the city or attend appointments.
Typically, short-term storage is free for guests, though tipping the bell staff is appreciated. The storage duration can vary, but it is usually until the guest's room is ready or they return later in the day. It's a helpful amenity that lets visitors make the most of their time without being weighed down by luggage.
Same-Day Luggage Holding
Hotels also offer same-day luggage holding for guests who need to store their bags temporarily. This service is useful when travelers have checked out of their rooms but still have some hours before departure.
By leaving their luggage with the hotel, guests can freely explore nearby attractions, dine at restaurants, or attend business meetings without the burden of carrying heavy bags around. Same-day luggage holding adds to the overall convenience and positive experience of staying at a hotel.
Overnight Luggage Storage
Overnight luggage storage is essential for guests with early check-out and late flights. Hotels provide this service to ensure travelers can store their bags securely until they are ready to leave for the airport or other destinations.
Overnight luggage storage often incurs additional fees, but the peace of mind it offers is worth it. Guests can rest assured that their belongings are safe while they make the most of their last moments in the city or enjoy a good night's sleep without worrying about their luggage.
Early Arrival Or Late Departure
Hotels understand guests may arrive earlier or depart later than standard check-in and check-out times. They usually offer luggage storage solutions for these situations. Early arrival services ensure guests can securely store their luggage while waiting for their room to be ready.
Similarly, late departure services allow guests to leave their bags with the hotel after check-out, giving them extra time to explore, shop, or conduct business without carrying their luggage.
Advance Notice And Reservations
Some hotels may require advance notice or reservations for luggage storage, especially during peak seasons or high occupancy periods. Guests should check with the hotel in advance to understand their policies and make arrangements if needed.
This ensures a smooth experience and helps the hotel staff efficiently prepare for the storage requirements. Providing advance notice or making reservations can also be crucial when traveling with large or special items requiring specific storage arrangements.
Security And Liability
Hotels prioritize the security of guests' belongings while they are in storage. They often have designated secure areas, locked rooms, or electronic storage systems to ensure luggage safety. However, guests should still take precautions and avoid leaving valuables, important documents, or fragile items in storage.
While hotels take reasonable care of stored luggage, they may have liability limitations in case of loss or damage. It is advisable to check the hotel's liability policy and, if necessary, consider travel insurance for added protection.
Luggage Storage Fees
Hotels may charge luggage storage fees, especially for long-term or overnight storage. The fees can vary depending on the hotel's location, services, and storage duration. Short-term luggage storage is often complimentary, but guests should inquire about fees for extended storage periods.
While fees may apply, the convenience and security of leaving luggage with the hotel can outweigh the cost for many travelers, especially those with early arrivals or late departures.
Alternative Luggage Storage Options
Aside from hotel storage, travelers have alternative luggage storage options available. Some cities have specialized luggage storage facilities where guests can securely leave their bags for short or long periods. These facilities may offer convenient locations near popular tourist spots or transportation hubs.
Some platforms and apps also connect travelers with locals willing to provide luggage storage solutions for a fee. Exploring these alternative options can be beneficial, especially if the hotel's storage facilities are limited or unavailable.
Conclusion
It is crucial to have a reliable and secure place to store your luggage. Hotels offer a convenient and safe solution to this common problem. The question Can hotels hold your luggage? It is easily answered with a resounding yes, you may know.
The specificity of the service is key, as hotels often have designated areas or rooms where luggage is stored under surveillance or with a secure lock.
Choosing to store your luggage at a hotel can result in a stress-free day of sightseeing or business meetings without the added weight and inconvenience of carrying around your belongings. The success of this service can be seen in the countless satisfied customers who have utilized it. Trusting that your luggage is in good hands allows for a more enjoyable and successful travel experience.
Frequently Asked Questions:
1.Can I Store My Luggage After Check-Out If My Flight Is Later?
Ans: Absolutely! Most hotels provide luggage storage facilities for guests with late departure flights. You can leave your bags with the hotel after check-out, allowing you to explore the city without carrying your luggage.
2.Is There A Cost For Luggage Storage At Hotels?
Ans: Some hotels may offer complimentary luggage storage, especially if you are a guest staying at the property. However, there might be a nominal fee for using this service in certain cases or for non-guests.
3.Are My Belongings Safe When Stored At The Hotel?
Ans: Yes, hotels usually take measures to ensure the safety of your luggage. They often issue claim tags to match your bags, and the storage area is typically monitored or supervised to prevent unauthorized access.
4.Can I Store Valuable Items In My Luggage With The Hotel?
Ans: While hotels generally take security seriously, avoiding leaving highly valuable or irreplaceable items in your luggage is best. Consider using a hotel safe for such belongings, if available.
5.How Long Can I Store My Luggage At The Hotel?
Ans: The duration of luggage storage varies among hotels. Some allow you to store your bags for a few hours, while others may offer longer storage periods. Check with the front desk for specific guidelines.
I'm a travel blogger with a focus on safety. I've been to all seven continents, and I love sharing my tips for staying safe while traveling. I also have a lot of experience with travel hacking and finding the best deals on airfare and hotels. My blog features reviews of restaurants, hotels, and attractions around the world.