Planning a easy meals for a camping trip is a lot of work packing, planning, cooking, and cleaning. But don't worry, we've got your back. In this article post, we'll teach you how to make easy and delicious meals for camping trips that won't take too much effort on your part. From vegetarian recipes to campfire cooking tips, we've got you covered. So what are you waiting for? Get cooking.
10 Ways To Make Easy Meals For A Camping Trip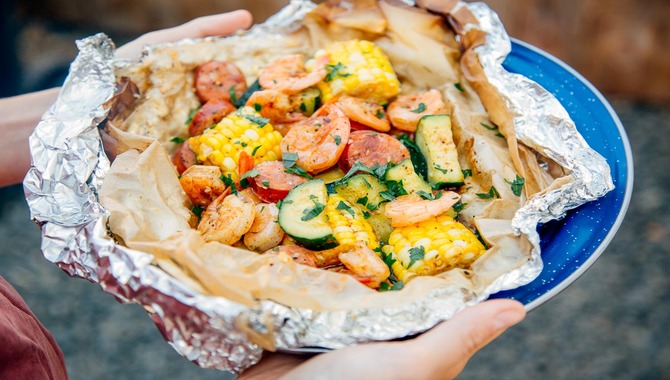 Camping trips can be a fun and rewarding experience, but they can also be challenging if you don't have the right food. Here are 10 easy meals that you can make for camping trips to make your stay more comfortable and enjoyable:
#1. Grilled Cheese And Tomato Sandwiches:
Camping is a great way to get outside and enjoy the great outdoors, but it can be difficult to cook nutritious and tasty food. That's where grilled cheese and tomato sandwiches come in!
Grilled cheese sandwiches are a classic campfire dish that can make with any kind of bread, from wheat bread to brioche. The key is ensuring the bread grills until it's crispy and golden brown. Then, add your favorite toppings, like tomatoes, ham, or melted cheese. You can add spices like chili powder or cumin for extra flavor.
#2. Scrambled Eggs: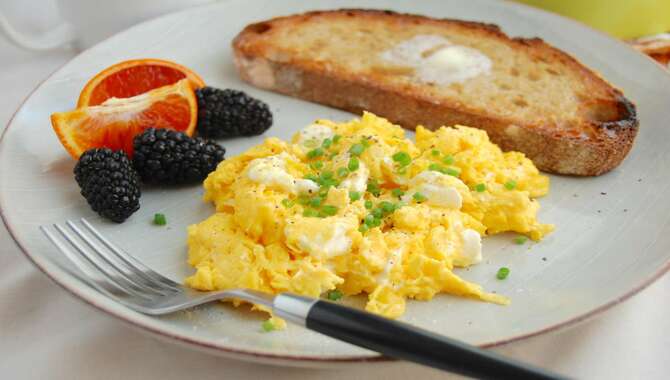 There's nothing like a good scramble to start your day off right. In fact, for many people, scrambled eggs are the perfect breakfast food easy to make and fast to cook.
Scrambled eggs are a great option if you're looking for an easy meal that you can prepare on the go. All you need is fresh eggs, some cooking oil or butter (or both), and salt and pepper. Simply mix the eggs in a bowl, then heat the oil or butter over medium heat. When it begins to simmer, pour the eggs into the pan and stir them until they cook. Serve them warm with whatever toppings you want bacon, toast, etc.
#3. Macaroni Salad:
Macaroni salad is a great dish for camping trips because it's easy to prepare and can last in the fridge for several days.
To make macaroni salad, you'll need some pasta (either elbow or rigatoni), mayonnaise, salt, pepper, and celery. Cook the pasta according to package instructions, drain it, and mix it with the mayonnaise, salt, pepper, and celery. Serve warm or cold.
#4. Burrito Bowls: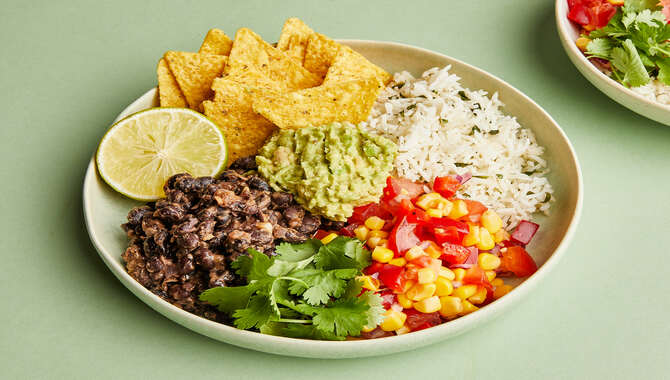 Camping is a great way to get outdoors and enjoy the fresh air, but it can be hard to come up with nutritious and delicious meals on short notice. Luckily, burrito bowls are a perfect solution.
Burrito bowls are a meal that consists of everything you need (except for the food). You fill them up with your favorite things like rice, meat, and vegetables, and then top them off with some salsa or guacamole. They're easy to make and packable, so you can take them wherever you go. Plus, they're extremely versatile – you can change the ingredients to suit your taste or what's in season.
#5. Chili:
Camping is a great way to get outdoors and enjoy the natural environment. However, it can be tough to cook meals on the go. That's where chili comes in. Chili is a hearty and delicious meal that can make quickly and easily in a camping environment. All you need is some ground beef, tomatoes, spices, and a pot or pan.
#6. Fajitas:
If you're looking for easy, quick, and delicious meals you can take on your next camping trip, then fajitas are the perfect option. They're easy to make and don't require much preparation – all you need is meat, spices, and tortillas.
To make a fajita meal:
Cook your meat over medium-high heat in a pan until it's cooked through.
Add some spices to taste (like garlic, salt, and pepper) and let them cook together for a few minutes.
Add your tortillas to the pan and flip them so that they're both lightly fried.
Serve them warm with your choice of toppings (like sour cream, salsa, or guacamole).
#7. Grilled Cheese Sandwiches: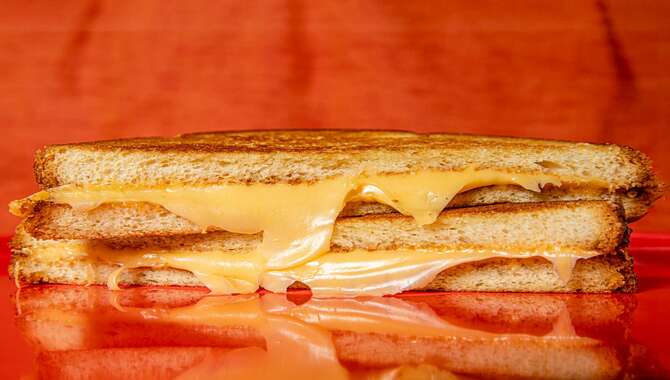 Camping is the perfect way to escape the city and enjoy some peace. It's also a great opportunity to get outdoors and explore new surroundings.
One of the best things about camping is that you can cook whatever you want using only basic ingredients. One of the simplest and most popular camp meals is grilled cheese sandwiches.
Can make This simple sandwich with any type of bread, cheese, and sauce you like. Just place the bread on a grill or pan over medium heat and top it with your favorite cheese. Once the cheese has melted, add your favorite sauce and serve immediately.
#8. Crockpot Bbq Pork Loin:
Pack some easy meals if you're heading out on a camping trip this summer. One of the best choices is crockpot BBQ pork loin.
This dish is really easy to prepare – all you have to do is put everything into the crockpot early in the morning and let it cook all day long. When you return from your camping trip, you'll have a delicious and tender pork loin that will be perfect for dinner. Plus, it's very low-maintenance, so there's no need to worry about it going bad while you're away.
#9. Spaghetti Squash Casserole: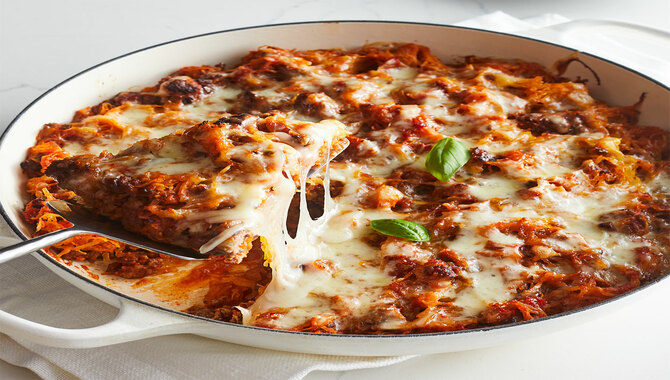 Camping trips can be a big hassle if you don't have the right food. That's why making easy meals is a great way to avoid problems.
One of the best easy meals for camping is spaghetti squash casserole. It's a recipe for spaghetti noodles baked in a casserole instead of boiled. This makes it easier to eat and much more portable, which is perfect for when you're on the go.
#10. Cookie Dough Bites:
Camping trips can be a lot of work, but they're also fun! One way to make things a bit easier is to make easy meals you can take.
One great option is cookie dough bites. They're simple to make and require no cooking, just some ingredients you probably have already in your kitchen. You need cookies, confectioners' sugar, and a food processor.
Once the ingredients are prepared, put them into the food processor and blend until everything is smooth. It's best to shape the bites before they solidify to retain their shape when they cool down. Once they're cool, store them in an airtight container for later use.
How To Eat The Meals While Camping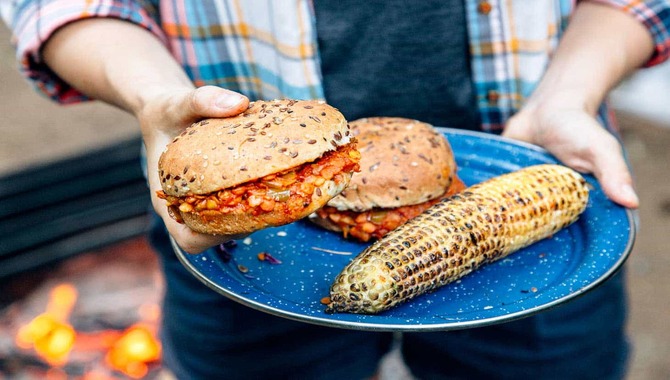 When camping, it's important to ensure that you're packing the right food with you. Not only will this ensure that you have enough energy to keep going, but it will also help keep your meals interesting and nutritious.
Here are a few tips for making easy meals when camping:
– Pack plenty of lightweight snacks like fruit, nuts, trail mix, and dried fruits. These foods are easy to carry around and won't take up much room in your pack.
– Make plenty of soups or stews to go with your snacks. These tend to fill and provide all the nutrients you need while out on the trail.
– Keep things simple by packing a basic sandwich or wrap kit. These kits include everything you need for sandwiches, including bread, cheese, veggies, and a sauce or dressing.
– If you want to do cooking while camping, then make sure to bring along some cookware and ingredients like propane stove fuel and pots and pans. Just remember to pack clean dishes so that everything stays clean.
How To Cook The Ingredients In A Simple And Delicious Way
Camping is a great way to get out and explore the world, but it can be tough to cook edible and healthy food. That's where cooking on a campfire comes in.
To make campfire cooking easy and fun, you'll need the following:
– A pot or Dutch oven
– Utensils (e.g., a knife, fork, and spoon)
– Firewood
– Food
Prepping Your Food Before You Go On A Camping Trip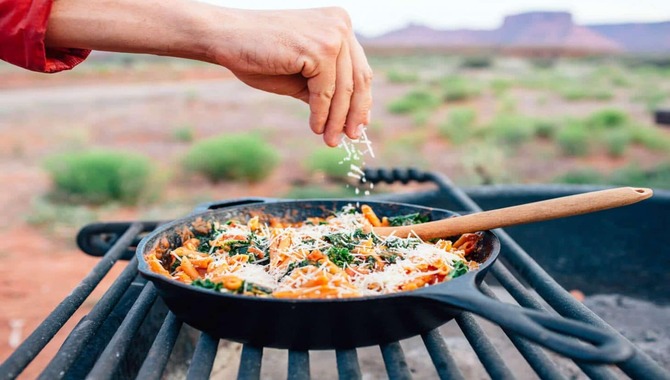 Planning a camping trip can be fun but also stressful if you don't have the right food. That's why it's important to pre-plan your meals before you go.
Here are a few tips for preparing food while camping:
– Bring premade meals that you can simply heat on the campfire or in the oven. This way, cooking time is reduced, and everything tastes great when you finally get to eat it!
– Make sure to pack plenty of snacks and drinks so that you don't have to worry about running out of anything during your trip. It's also helpful to bring disposable dishes so that cleanup is easy.
– Pack ingredients for easy meal recipes like chili or boxed macaroni and cheese so that everything is ready to go when hunger strikes.
– Choose foods that will last well in cold weather conditions – like canned goods or freeze-dried meals – so that you'll have something delicious at all times.
The Best Outdoor Cooking Gear For Camping
Camping is a great way to get outside and explore nature, but cooking food on the go can be hard. That's where the best outdoor cooking gear for camping comes in.
If you're looking for easy meals to cook while camping, you'll need the best outdoor cooking gear.
Here are a few of the items that you'll need:
– A portable stove or grill
– A pot or Dutch oven
– Spoons and forks
– A fire starter such as kindling or tinder blocks
– Meals like oatmeal and pancakes, wrapped in foil and cooked on the fire
Cooking Tips For Vegetarians And Vegans
When it comes to camping, one of the biggest challenges is finding healthy and tasty food. Thankfully, there are plenty of easy vegetarian and vegan meals that you can make on your trip.
Here are a few tips to get started:
– Choose ingredients that are easy to cook and store. For vegetarians and vegans, this means choosing foods like fruits, vegetables, grains, nuts, and seeds.
– Make sure all your ingredients are prepped so that everything is ready when you're ready to cook. This includes prepping your vegetables, cooking rice or pasta, etc.
– Keep things simple by preparing one or two dishes you can prepare in a hurry using simple ingredients. This will minimize the amount of cleanup you have to do afterward.
Conclusion
Camping trips can be a lot of fun, but they can also be difficult if you don't have the right food. By following these easy recipes, you'll be able to cook great meals that everyone in your group will love. Plus, by cooking on a campfire or using easy cooking methods like camp stoves, you'll be able to cook great meals even in difficult conditions. Don't forget to check out our article for more camping recipes and tips.
Frequently Asked Questions
1.What Are Some Of The Best Foods To Bring With Me On A Camping Trip?
Ans: Camping is a great way to get away from the stresses of everyday life and spend some time in nature. However, cooking food over an open fire can be challenging and dangerous. That's why it's important to bring along foods that are easy to cook and won't spoil quickly.
2.What Should I Do If My Food Spoils While Hiking Or Camping In Nature?
Ans: If your food starts to spoil while you're camping or hiking in nature, the best thing to do is pack enough food and water for the duration of your trip. Ensure that all the food you bring is sealed and has no Spoiled Food Labels. If there are no other options, boiling water can be used as a last resort to sterilize foods.
3.Is There Anything I Need To Avoid When Packing My Camping Kitchen For A Trip?
Ans: You don't want to forget your camping kitchen essentials when packing for a trip. Camping kitchens are typically designed to pack lightweight and be easy to use, so you will need staples like water bottles and snacks. However, plenty of recipes can also be made in a short amount of time – perfect for busy campers on the go.
4.How Can I Make Easy, Healthy Meals That Don't Require Much Preparation?
Ans: Packaging your food is one of the best ways to make easy and healthy meals when camping. This way, you don't have to rely on restaurants or convenience stores that may be unhealthy or not fit your dietary needs. Plus, it's always handy to have premade meals in your bag if you get stuck on a long trip and don't have access to a kitchen.
5.Can You Suggest Any Recipes That Would Be Perfect For Camping Trips?
Ans: There are many things to consider when planning a camping trip, but one of the most important is deciding what meals to bring. You don't want to pack an entire kitchen with food you'll never be able to cook, and you also don't want to spend all day cooking each meal.
I'm a travel blogger with a focus on safety. I've been to all seven continents, and I love sharing my tips for staying safe while traveling. I also have a lot of experience with travel hacking and finding the best deals on airfare and hotels. My blog features reviews of restaurants, hotels, and attractions around the world.