Regarding food, Istanbul is a city that never runs out of surprises. Whether you're looking for traditional Turkish dishes or some of the best international cuisines in the city, Istanbul has something for everyone.
And if you're planning a trip to Istanbul, the best way to enjoy all the food options is by using our food guide. This comprehensive guide contains everything you need to know about the best restaurants in Istanbul, as well as tips on what to order and how best to enjoy your time eating out in this vibrant city.
So whether you're a foodie seeking new culinary experiences or simply looking for a thorough travel guide, please read our full article on the Istanbul food guide.
What Is In This Food Guide?
No trip to Istanbul is complete without trying the local food. This is where food guides come in handy. As the name suggests, a food guide is a comprehensive and searchable list of restaurants, cafes, bars, bakeries, and grocery stores in a specific city or area.
They're perfect for travelers who want to find great local food without wasting time looking through dozens of listings. Additionally, food guides are a compilation of information about all the best restaurants and eateries in an area.
So, whether you're looking for a place to have breakfast, lunch, dinner, or a snack, a food guide is a great place to start your search. And if you're visiting a new city, food guides can easily navigate the most popular places without trouble.
Food Guide To Istanbul – Everything You Need To Know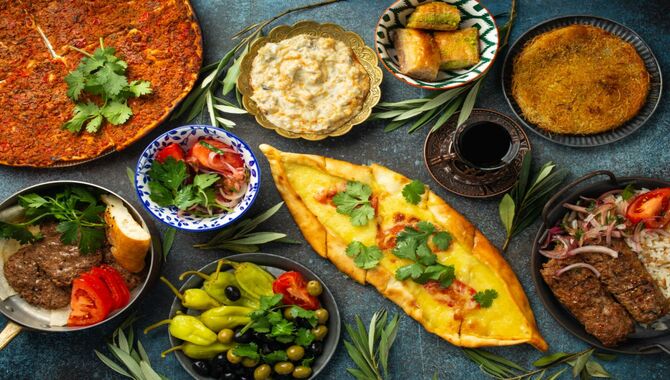 Istanbul has become one of the earth's most popular food destinations in the past few years. With its diverse culture and rich history, there is something for everyone when it comes to food in Istanbul. If you're looking for a comprehensive guide to all the best food in Istanbul, this is the article for you.
In this guide, we will cover everything from budget-friendly eats to high-end restaurants. You can find it. We will also explain the ingredients of each dish and where you will find them. So, this food guide is perfect whether you're new to Istanbul or want to explore some of its hidden gems. Bon appétite.
Traditional Turkish Food
Traditional Turkish food is a mix of Middle Eastern and Central Asian spices and flavors that has been adapted over the years to fit in with the local cuisine of Istanbul. It's considered one of the most diverse food styles in the world, and you can find many Turkish dishes across the city. Most Turkish food is cooked on a stovetop or in an oven and is usually served with rice and bread. Some popular traditional Turkish dishes include:
– Karides (a type of kebab) are seasoned lamb or beef skewers grilled over an open flame.
– Kofte (meatballs) – they make these balls from ground meat, onion, garlic, and spices, and they're often served boiled or deep-fried.
– Pilaf (rice pilaf) is a dish made from white rice cooked with chicken, mutton, or vegetable stock.
– Tabak Ekmek (rolled tobacco bread) – this bread is dense but soft and typically eaten as a snack or as part of a meal.
Affordable Places To Eat In Istanbul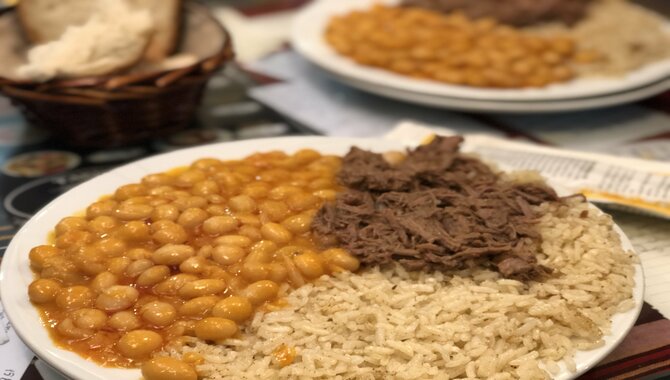 If you're looking for a culinary adventure, consider eating in Istanbul. This is a city full of history and culture, and the food reflects that.
There are so many different flavors to explore, and each restaurant has its own unique specialty. If you're looking for a good place to eat in Istanbul, you'll be happy to know that there are a lot of affordable options available. Here are some of the best places to eat in Istanbul that won't break the bank:
1. Mamak Restaurant– This restaurant is famous for its simple yet delicious Turkish dishes. It's perfect for budget-minded travelers who want to enjoy traditional Turkish cuisine without spending too much money. Prices start at around $10 per person, and Mamak has a variety of menu options that will suit everyone's taste.
Kebab House– This restaurant is popular for its cheap and delicious kebabs, which come in different flavors and sizes. You can get your kebab fix at Kebab House for as little as $5 per person. Plus, the restaurant is open late into the night, so you can continue eating after hours if you're feeling peckish.
Cafe Bazaar– If you're looking for a hip cafe with an extensive menu, then Cafe Bazaar is a great option. Prices start at around $7 per person, and there are plenty of creative dishes on offer that will tantalize your taste buds. Plus, the cafe has a trendy atmosphere that will make you feel right at home.
Halal Kitchen– If you're looking for fresh halal food, then Halal Kitchen is the place to go. This restaurant is perfect for vegetarians and vegans who want to eat food that's free from animal ingredients. Prices at Halak Kitchen start at around $8 per person, which is a great deal considering the exceptional quality of the food.
Vegetarian And Vegan Options In Istanbul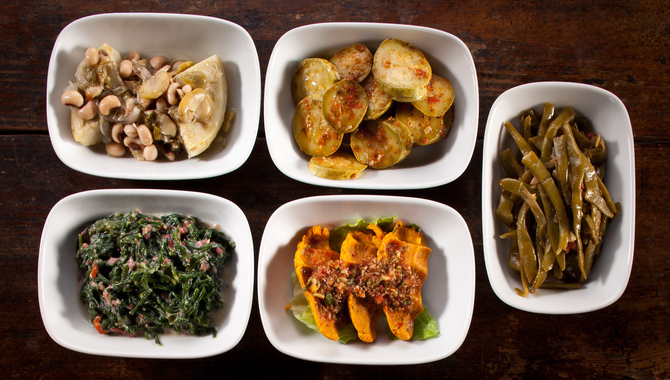 If you're looking for vegetarian and vegan-friendly restaurants in Istanbul, you'll be happy to know that there are plenty of places to choose from. Make sure to ask about any dietary restrictions when making reservations, as some places may not serve food compatible with a vegan or vegetarian diet. Some of the best options include:
– The Blue Moon II restaurant is perfect for vegetarians and vegans as they offer delicious seafood dishes without using any fish products.
– The Greenhouse cafe is a great place if you're looking for breakfast or brunch as they have wide delicious varieties of Vegetarian breakfast sandwiches and savory salads.
– And lastly, if tapas is your style, consider visiting either the Kedi Cafe or Titcomak cuisine bar, where both establishments feature an extensive menu of Vegetarian/ Vegan tapas items.
Istanbul Museum Pass
The Museum Pass is a great way to explore the city's museums without breaking the bank if you are visiting Istanbul. You can even use it for free during weekends and public holidays.
There are so many top museums to choose from – including some that are only open during specific times of the year – that getting a Museum Pass is an essential part of your trip. Not only will it save you money, but it'll also give you access to fascinating places that would be otherwise inaccessible. So if you're planning a trip to Istanbul any time soon, make sure to get yourself a Museum Pass.
Modern European Cuisine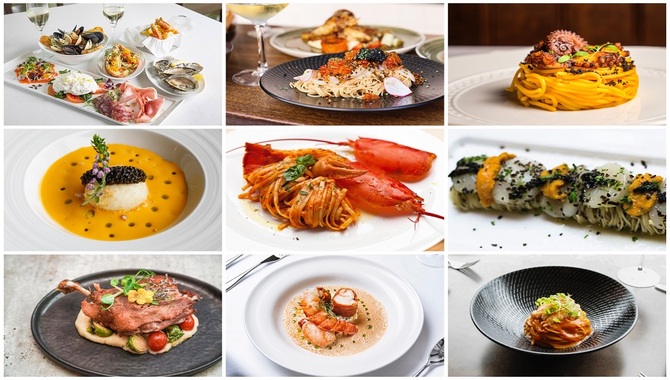 If you're looking for a delicious and contemporary European food experience, you should head to Istanbul. This city is known for its diverse and delicious cuisine, which includes everything from Turkish and Mediterranean dishes to Italian and French classics.
One of the best things about Istanbul food is that it's always changing. So whether you're in the mood for something new or want to revisit an old favorite, you'll never be disappointed. There are also a lot of great restaurants that accept reservations, so there's no trouble getting a table when you want one. If you're considering visiting Istanbul shortly, check out our food guide for some recommendations.
Best Restaurants In Taksim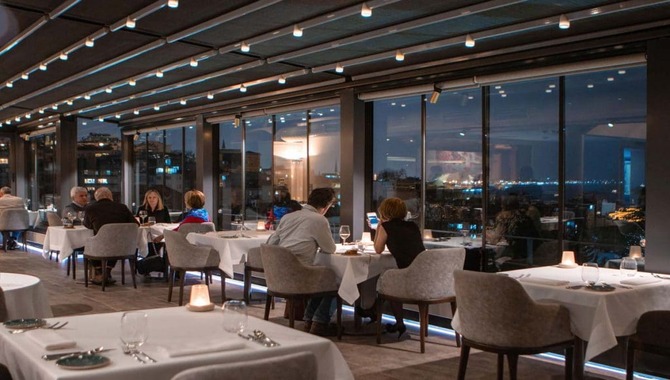 If you're looking for a delicious and affordable meal in Taksim, then there are a few restaurants that you should check out. First off, try Bosphorus Grill. This restaurant is known for its delicious Turkish dishes, as well as its reasonable prices.
They also have a wide variety of options, so there's bound to be something on the menu that you'll love. If you're looking for an even more budget-friendly option, check out Kafenky Kitchen.
This restaurant is famous for its inexpensive and cheerful atmosphere, as well as its delicious Turkish food. You can also find great deals on their menu if you want to eat in bulk. Another great option is Kebab House Taksim.
This restaurant offers Mediterranean food at an affordable price, and their kebabs are some of the best in the city. Plus, they have a wide selection of drinks and desserts to top up your meal perfectly.
Overview Of The Best Places To Eat In Istanbul
If you're visiting Istanbul, you're in for a delicious food experience. There are many great restaurants to try, and each is perfect for a different cuisine. Whether you're in the mood for a casual meal or something special, there's a place for you.
Some of the best restaurants in Istanbul include Çukurcuma Kebapçileri, Yağmurluk Aroma Barına Bilim Adamları, and Şehzade Hanım Camii İttifak Efes Pilsener Cumhuriyet Meyve Müzik Café. Try some of Istanbul's famous coffee houses – like Alanya Coffee House and Kahvedan Evine Cafe.
What To Order At Restaurants In Istanbul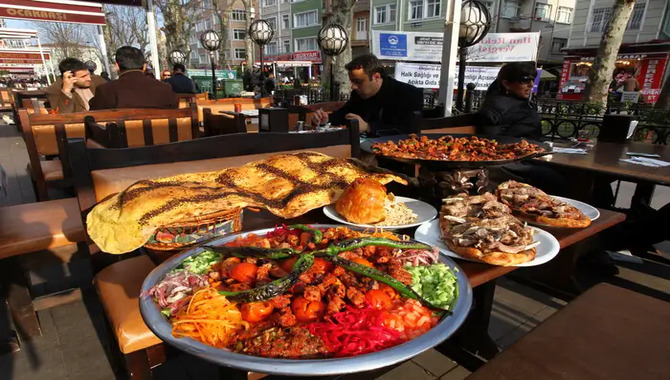 Regarding food, there's no better place to be than Istanbul! Whether you're a fan of Turkish cuisine or want to explore some new dishes, this food guide will help you make the best choices when eating out in Istanbul.
First and foremost, remember that Istanbul is a Muslim city, so most of the restaurants will offer Halal (permissible) meals. This means they will use animal products that have been slaughtered according to Islamic law. Some examples of Halal foods include beef, pork, lamb, poultry, and fish.
If you're not a fan of meat, then you'll likely want to avoid restaurants that serve Halal food. Instead, try restaurants that specialize in vegetarian cuisine. Vegetarians will find plenty of options here in Istanbul and in other parts of Turkey.
Another thing to keep in mind is how spicy your dish may be. Most Turkish dishes are moderately spiced, but some may be spicier than others. If you're not used to spicy foods, then err on caution and order something less spicy.
Finally, don't remember. Restaurants in Istanbul often serve alcoholic and non-alcoholic beverages alike. If you're looking for something refreshing or sweet to drink with your meal, there's likely a choice somewhere on the menu.
Helpful Tips For Travelers On What To Eat While In Istanbul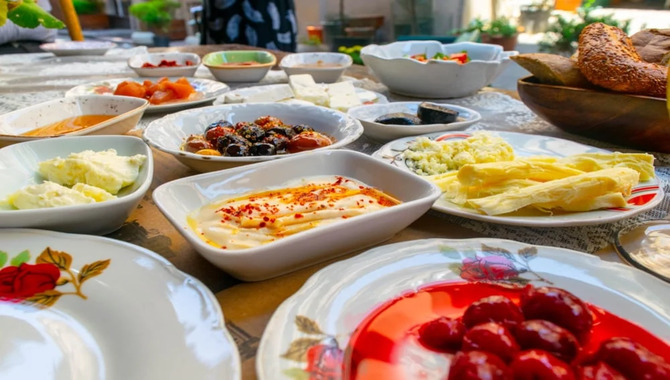 When traveling to Istanbul, trying the city's famous traditional cuisine is essential. From kebabs and gyros to pastries and yogurt, there is something for everyone to enjoy. If you're in a hurry, remember the street vendors selling fresh fruits and vegetables. Head to one of Istanbul's renowned restaurants for a more relaxed meal.
Sarıyer and Pera Palace are the two top choices. And if you're looking for a little more luxury, head to one of the city's top hotels like The Ritz-Carlton or the Hilton. With so much to see and do in Istanbul, food is only a small part of the experience. Try as many of the city's delicious dishes as possible.
Conclusion
From breakfast to dinner, this food guide has it all. By following the Istanbul food guide and recommendations, you'll enjoy delicious food at some of the best restaurants in Istanbul. This food guide has everything from breakfast items to lunch and dinner options. So what are you waiting for? Start planning your food tour of Istanbul today.
Frequently Asked Questions
1.What Are The Advantages Of Using An Istanbul Food Guide?
Ans: One of the best things about using an Istanbul food guide is that it will help you explore the abundance of restaurants and food joints in the city. There are so many to choose from, and with a food guide, you'll easily find restaurants that match your budget and preferences.
2.What Is The Istanbul Food Guide, And Why Is It Good For You?
Ans: The Istanbul food guide is a great resource for travelers because it describes the city's best restaurants. Each restaurant is given a rating based on how spicy its cuisine is. If you're new to spicy foods or are looking for an easy way to adjust your spice level, this is the perfect tool.
3.Does The Istanbul Food Guide Work?
Ans: The Istanbul food guide is a great way to explore the city and find places to eat that you may have yet to learn about.
4.What's A Popular Snack Food In Istanbul?
Ans: The popular snack food in Istanbul is Baklava. Other popular snacks include Baked cheese, Gazpacho soup, Turkish Delight pastries, and more.
5.What Should You Never Do In Istanbul? – World Most Beautiful Places
Ans: When visiting Istanbul, you should always take advantage of some of the best food experiences in the city by following these food rules: Never eat at fast food chains, Avoid places that sell unhealthy foods, and Save this guide for later.
I'm a travel blogger with a focus on safety. I've been to all seven continents, and I love sharing my tips for staying safe while traveling. I also have a lot of experience with travel hacking and finding the best deals on airfare and hotels. My blog features reviews of restaurants, hotels, and attractions around the world.