Traveling during your 20s is an important investment that will pay off in the long run. You will get to see and experience different parts of the world and learn a lot about yourself and how you work best. By traveling cheaply, you can save money while still enjoying all the benefits of travel – from cultural experiences to new networking opportunities. If you're still in your 20s, chances are you're saving money.
At the same time, most of your peers might be traveling the world on a budget. You're probably stuck in a city with a job. But as we all know, jobs come and go. And when that happens, budget constraints do too. However, there's no need to panic because there's still hope for travel. This blog post will cover how to travel cheaply in your 20s and make the most of it without compromising on quality. So without further ado, let's get into it.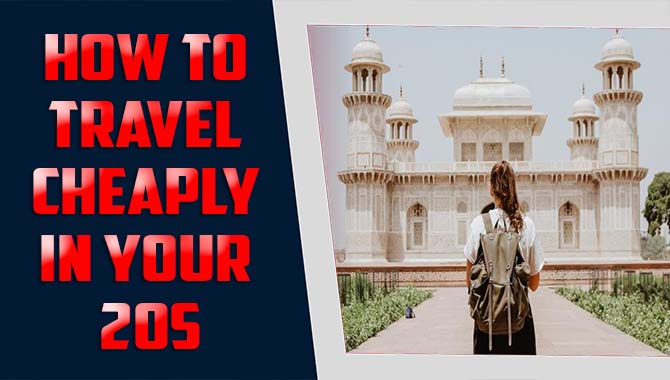 7 Tips To Travel Cheaply In Your 20s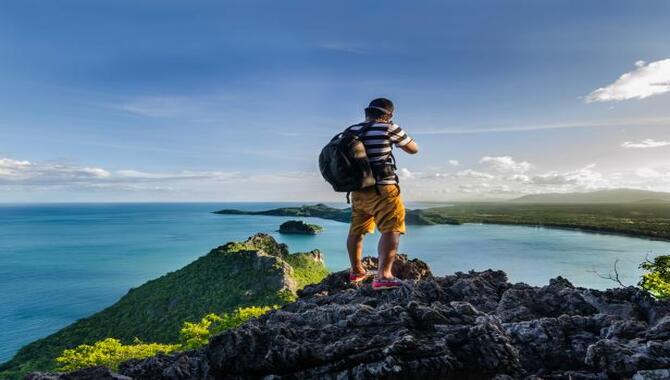 Traveling cheaply during your 20s can help you save money in the long run. By exploring new places, meeting new people, and experiencing new cultures, you'll learn more about yourself and develop better skills that will be helpful when you're ready to settle down and start a family. Plus, traveling cheaply allows you to experience life on a budget without sacrificing too much. Here are some tips for travel-friendly living during your 20s:
1.Make A Monthly Budget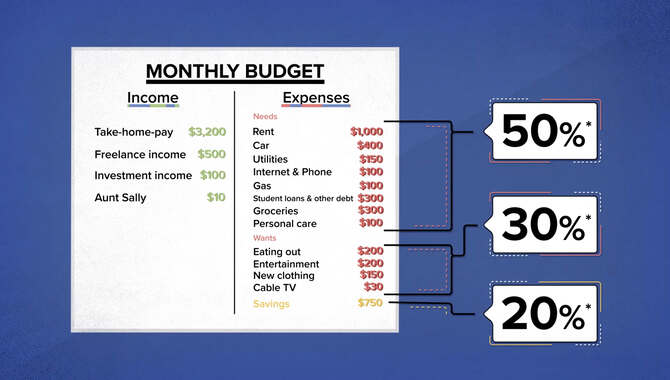 If you are looking to travel cheaply in your 20s, it's important to follow some budgeting tips. First and foremost, make a monthly budget and stick to it no matter what. This will help you stay on track and avoid overspending on your first day or last day of the month.
Additionally, create a packing list with only the essentials you need for your trips, such as travel clothes and toiletries. Packing lightly will help you avoid extra baggage fees at the airport. If traveling by air, consider using public transportation or renting a car when possible.
2.Join Loyalty Programs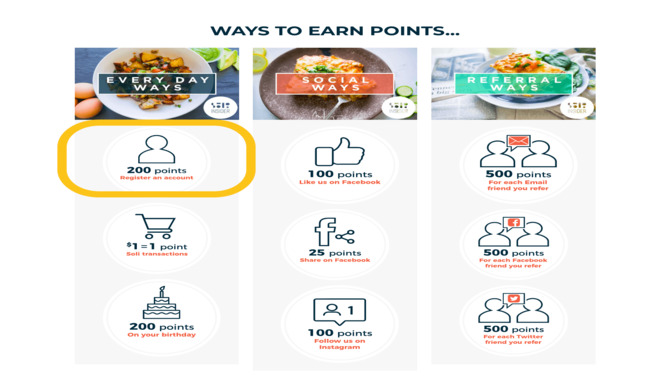 Loyalty programs offer several benefits to travelers. Some programs offer free travel rewards, while others provide discounts on airfare and hotel rooms. In addition to saving money on your travels, joining a loyalty program can also help you explore new destinations without spending a lot of money. Before joining any loyalty program, make sure to read the terms and conditions carefully to understand all the benefits available to you. It's also a good idea to read up on the various benefits and perks that are offered by different programs.
3.Get A Travel Credit Card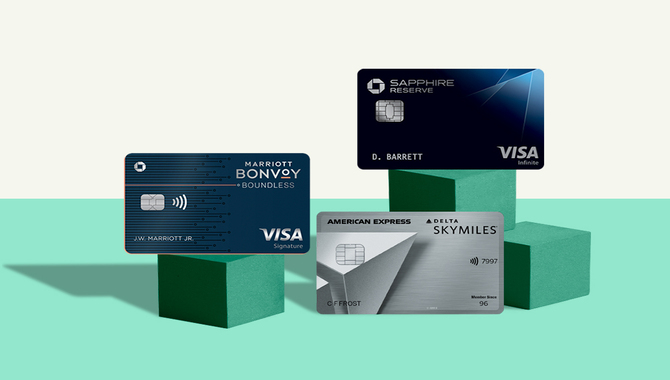 A travel credit card can help you save on your travel expenses by providing access to various travel benefits, such as airline discounts and rental car insurance. When choosing a travel credit card, it's important to research the different types of credit cards and choose the one that best suits your needs and budget.
Some cards offer bonus points for travel-related spending while others have Annual Percentage Rates (APRs) that vary according to the type of travel you are pursuing. The interest rate and other terms and restrictions of the credit card must also be taken into account when deciding whether to apply for a travel credit card or not. By traveling smart and planning, you can make traveling less expensive and enjoy all the rewards and benefits that a travel credit card has to offer.
4.Watch For Airline Deals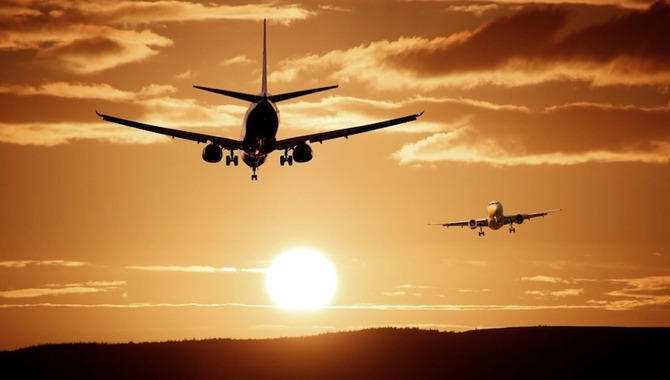 When planning your travel, be sure to check for airline deals. Many airlines offer discounts on tickets during certain periods of the year. You can also search for travel deals online or through special apps. Packing your bags early will save you time at the airport and avoid long lines. Pack some toiletries and snacks if you get stuck in a traffic jam. Traveling budget can be fun and exciting as long as you're smart about it. Follow these tips to travel cheaply in your 20s without sacrificing quality or safety.
5.Stop Mindlessly Wasting Money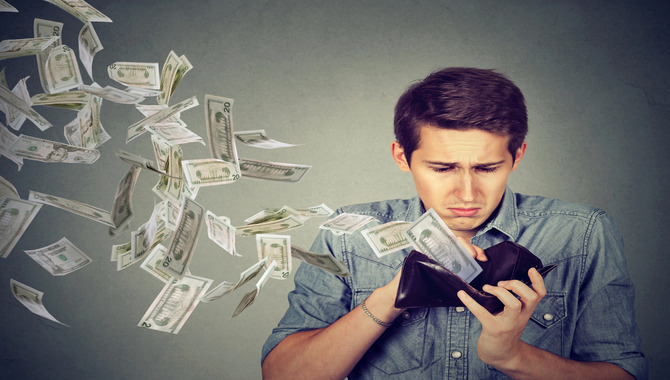 When you're young, it's easy to take trips and blow your budget without realizing it. To travel cheaply in your 20s, follow some basic rules of thumb. First, plan your trip well in advance. Research ahead of time can help you find the best deals and make the most cost-effective travel choices. Next, be conscious of how you spend money while traveling.
For example, if you're staying at a hostel or budget hotel, be careful with how much money you spend on food and accommodation each day. Finally, use public transportation whenever possible instead of driving yourself to save money and reduce the environmental impact of your travel. By following these simple tips, you can avoid unnecessary spending and save money while traveling in your 20s.
6.Travel In Groups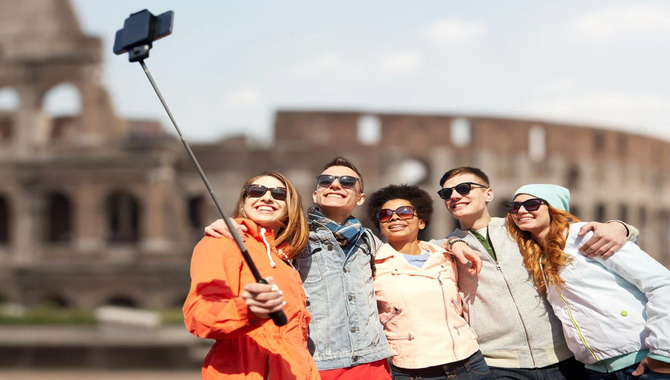 Group travel can be a great way to save money on your travels. Group booking sites like Groupon allow you to find and book cheap flights, hotels, and other activities at a discounted rate. Additionally, group travel allows you to connect with like-minded people who can help make your trip more enjoyable.
If you are looking for a more authentic experience, traveling alone can be a rewarding experience. Solo travelers can soak in local culture and views while getting the best possible value for their money. If you are interested in exploring group travel options, look online for deals or sign up for relevant groups to stay informed about local deals and discounts.
7.Do Your Research On The Area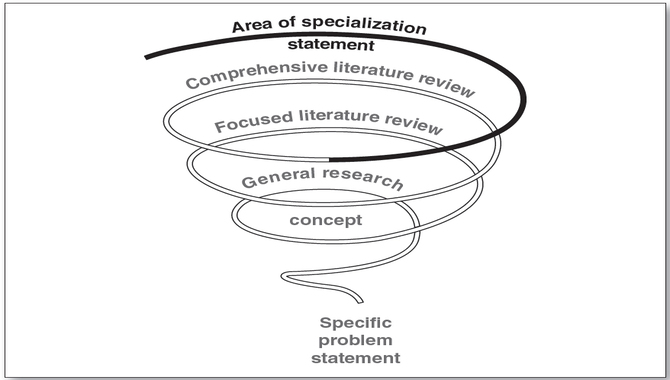 Before you leave for your trip, research the area you're visiting. Look up local hotels, attractions, and food prices to get an idea of how much money you'll need to budget. Prepare yourself for haggling when necessary to get a better deal. Pack light and bring essentials such as water, sunscreen, and mosquito repellent.
Try to stay neutral in your clothing so that you can wear what you see in the area without feeling restricted. Lastly, be flexible with your plans and open to trying new experiences. These tips will help you travel cheaply in your 20s without sacrificing quality or safety.
Top 5 Places To Travel In Your 20's On A Budget.
Europe is a continent with plenty of opportunities for travel and exploration at a fraction of the cost of other places. The E.U. has nations within it, such as Austria, Belgium, Croatia, France, Germany, Greece, Italy, Portugal, and Spain, that are great budget-friendly travel choices. Some popular budget European destinations include Amsterdam, Prague, Budapest, Ibiza, and Paris. Argentina, Brazil, Peru, and Venezuela are also excellent destinations for budget-minded travelers.
a)Thailand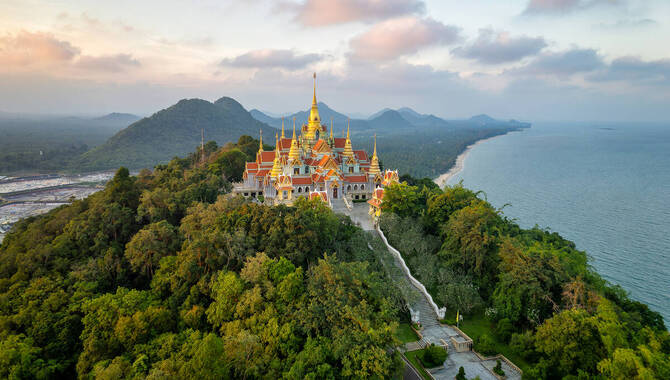 Thailand is rich in history and culture, with a diverse landscape and climate. It is an ideal destination for anyone looking to travel on a budget. Thailand has beaches, temples, and jungles that offer endless adventure opportunities. There are many ways to travel in Thailand on a budget, including camping, hiking, biking, or staying with local families.
Whether you're planning a short city break or a long journey, Thai travel has something for everyone. From the classic attractions of Bangkok to the more off-the-beaten-path destinations of the country's interior, Thailand provides an adventurous yet affordable travel experience.
b)Bulgaria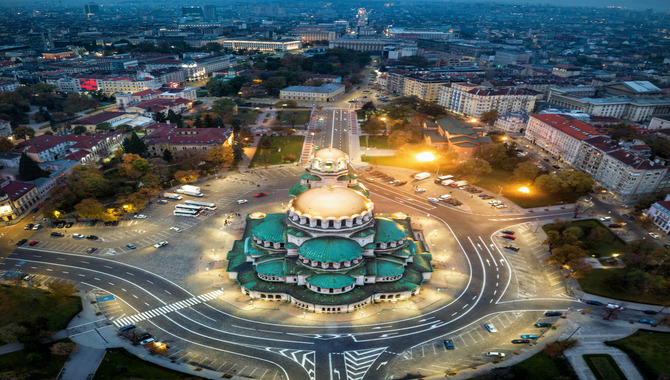 If you're looking for a budget-friendly travel destination in your 20s, consider traveling to Bulgaria. This country is rich with natural and cultural attractions, and it's one of the cheapest countries in Europe to travel to in your 20s. Whether you're planning a short vacation or an extended tour, there are plenty of affordable activities in Bulgaria.
It has a variety of landscapes, from mountains to beaches, and is home to some of the world's oldest monasteries. If you're looking for a peaceful destination that's easy to get around, this country can be a great option. You can explore the city centers and towns in Bulgaria without burning through your budget too quickly.
c)Peru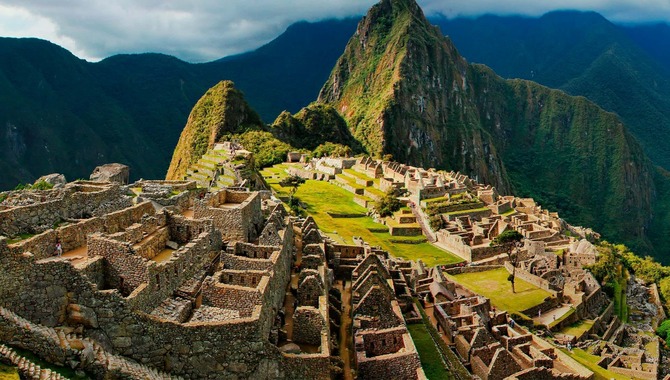 Peru is a budget-friendly destination that offers a variety of attractions and activities. The country is home to diverse landscapes and cultures, including the Inca Empire. Peru is also a popular travel destination for backpackers and adventure seekers. The cost of living in Peru is lower than in most other countries in South America.
This makes it an ideal place for budget travelers looking for affordable accommodation, food, and entertainment. Whether you are traveling on a budget or planning a luxury vacation to Peru, there are plenty of exciting options to explore this beautiful country.
d)Cuba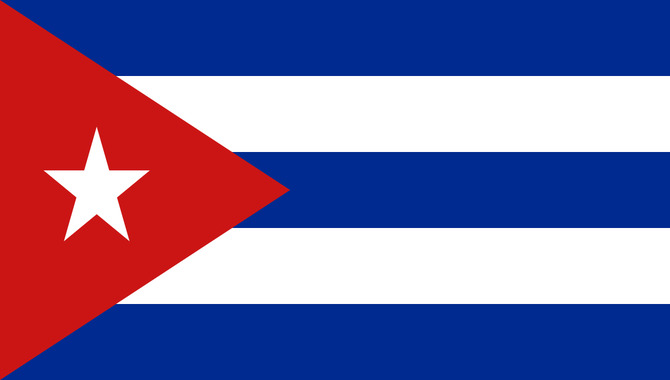 Cuba is one of the best places to travel in your 20s on a budget. The island nation offers plenty of affordable activities, such as diving, hiking, and cycling. It also offers a wide array of accommodation options, from budget hotels to luxury resorts. There are many food and drink options at modest prices, which makes it a great destination for budget travelers. Whether you're traveling for leisure or business, Cuba has something for everyone.
Whether you're traveling for leisure or business, Cuba has something for everyone. From outdoor activities like hiking and biking to cultural attractions like museums and art galleries to casual nightlife, there's something for everyone to enjoy in this unique and exciting country.
e)Croatia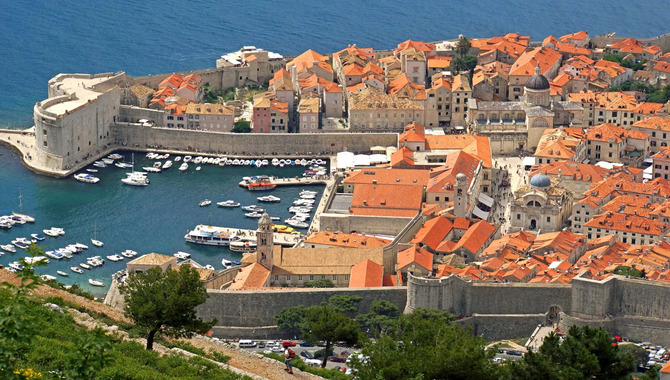 Traveling to Croatia can be a great way to explore this unique country with rich history and culture. There are plenty of places to see and do in Croatia, so you can choose the location that best suits your interests and budget. From exploring the coastal city of Dubrovnik to hiking in the mountains of the Julian Alps, there is always something new to explore. The local food and wine are also fantastic, and you will definitely leave with a new appreciation for local cuisine.
Besides, traveling to this country is one of the cheapest ways to travel in Europe. You can find affordable accommodation options in Croatia, from hostels to hotels. You can also find other accommodation options such as camping, cottages, or apartments if budget is not an issue. If you want to save money while traveling, research local accommodation options before embarking on your trip.
Conclusion
When you're in your 20s, it's important to travel cheaply in your 20s. Not only will this allow you to explore new places and meet new people, but it'll also save you money in the long run. Travel is a great way to explore new places and meet new people. But traveling can be expensive. If you're interested in traveling while you're young, here are some tips to help you travel cheaply as a young adult.
Traveling in groups, using public transportation, and booking flights and hostel rooms well in advance are just a few. Besides, traveling during slower travel seasons (like off-season travel) reduces the cost of traveling. With a little planning and research, traveling as a young adult can be affordable and exciting. By following these simple tips, you can travel cheaply and enjoy all the amazing experiences life has to offer without breaking the bank.
Frequently Asked Questions:
1.Is It Worth Travelling In Your 20s?
Ans: Yes, traveling in your 20s is definitely worth it. Here are a few reasons why:
Travelling can help you experience new cultures and learn about different people and their way of life.
Travelling can also help you improve your skillset and learn new things.
Travelling can be very expensive, but there are ways to reduce your costs.
Keep a budget and plan ahead when planning your travel.
2.How Can I Travel With A Very Low Budget?
Ans: When it comes to travel, the best way to travel on a very low budget is to explore different off-peak seasons. This means that you'll avoid peak holiday travel times as well as expensive airfare prices. Instead, opt for cheaper flights when possible and stay in hostels or Airbnb apartments when traveling.
Not only will this save you money on accommodation costs, but it will also keep you from having to spend money on food. Cook at home most of the time or find cheap eats at your destination. If necessary, use public transportation to get around. Remember: travel is an opportunity to experience new and exciting things, so don't be afraid to stretch your budget a bit!
3.Where Can I Travel Alone In My 20s?
Ans: Some great destinations for travel in your 20s include Europe, Asia, South America, and Africa. Before you go, be sure to do your research to make the best travel decisions for yourself. Consider which countries you want to visit, what type of weather you're looking for, what language you'll need to learn, and more. Be sure to pack your passport, traveler's insurance, and enough money to cover your costs when traveling. Additionally, bring a mobile phone and international calling card in case of emergencies. Happy travels!
4.What Is The Cheapest Vacation Possible?
Ans: The cheapest vacation possible depends on a few factors, such as your budget, travel preferences, and location. However, here are a few tips that may help you in finding the best deal for your travel needs:
Research different travel options and find the best one for you. There are a number of great travel agencies that offer affordable packages all around the world.
Try out Airbnb, Couchsurfing, and Traveloka. These platforms allow you to find unique accommodation arrangements and cheap flights, respectively.
Look for deals on hotels and flights through various online channels. For example, look for coupon codes or travel promo websites.
5.How Can I Save Money While Traveling In My 20s?
Ans: There are many ways that you can save money while traveling in your 20s. Some of the most common tactics include:
Planning your travel around off-peak seasons. This means that you avoid travel during peak travel seasons (summer, fall, winter).
Use online discount codes and coupons. Many travel sites offer exclusive discounts to their members.
Join travel clubs or societies. These organizations often provide free flights, free accommodation, and other benefits that can save you a lot of money on your travels.
Check the prices of airfare and hotel rooms before making a reservation.
Don't overspend on souvenirs. Although it's fun to buy items related to your destination, remember that these items will likely lose value over time.
I'm a travel blogger with a focus on safety. I've been to all seven continents, and I love sharing my tips for staying safe while traveling. I also have a lot of experience with travel hacking and finding the best deals on airfare and hotels. My blog features reviews of restaurants, hotels, and attractions around the world.