Flying is one of the most dreaded aspects of being a parent. Between the long lines, uncomfortable seats, and the never-ending stream of security screenings, it's no wonder so many parents resort to eating snacks on airplanes to keep their kids happy and occupied. However, with the right snacks, flying can be kid-friendly.
In this blog post, we'll share with you our top 7 TSA-friendly airplane snacks for kids and tips on how to pack them and make them at home. Not only will your trip be more bearable, but your children will also get plenty of good nutrition while on board.
Why Carry Snacks On An Airplane For Kids?
Taking snacks on an airplane for kids can be a great way to keep them entertained and healthy at the same time.
Some popular TSA-friendly airplane snacks for kids include fruit bars, cereal bars, trail mix boxes, and yogurts. These snacks are packed with protein and healthy fats to satisfy kids on long flights. They also have minimal sugar content, so children won't get too excited about sweetness during their flight. Here are a few reasons why it's a good idea:
Snacks will keep the kids energized and happy, which will help them to relax during the flight.
They'll be less likely to get sick if they have something to eat while traveling.
It's also a good way to prevent them from eating junk food or reaching their sugar limits (which can lead to unhealthy behavior).
TSA Friendly Airplane Snacks For Kids | The 7 Best Snacks
It's always early enough to start preparing for your next trip. And what better way to prepare than by packing snacks for your kids? The TSA is unhappy, but that doesn't mean you have to give them a hard time. In fact, by following these seven tips, you'll be able to pack snacks that are TSA-friendly and will keep them happy.
Be sure to pack plenty of fruits, vegetables, dairy products, and grains – no excessive sugar or processed foods are needed. And if you're feeling extra adventurous, pack some of their favorite snacks. They get a little restless in flight, in case.
1. Pretzels
Pretzels are one of those snacks everyone loves, and for a good reason- they're low in calories and sugar while still being packable. Plus, pretzels are a great source of fiber to help with digestion- which is always a plus.
When it comes to chocolate-covered pretzels, the sweet but not sticky factor can make all the difference in your diet! Be sure to have plenty of other snacks, too – Pretzel Snacks aren't last long in the air.
2. Graham Crackers
Keeping your children safe and healthy is always a top priority, which is why packing a healthy snack in an emergency is so important. If you're looking for something easy to carry and store, Graham crackers are perfect – they don't take up much room in your bag or on the plane, plus they provide plenty of nutrition.
You can also include apples, grapes, hard-boiled eggs, and yogurts in your travel-friendly pack. Read the ingredients before packing them to know what's going into your child's stomach.
3. Air-Popped Popcorn
Air-popped popcorn is one of the safest snacks to bring on an airplane. It doesn't require oil or butter, making it a healthy snack for kids. Popcorn can be flavored with anything from salt to pepper, making it a fun snack for kids. Make sure you buy the air-popped popcorn in bulk and store it in an airtight container to stay fresh.
4. Veggie Straws
Veggie Straws are one of the best TSA-friendly airplane snacks for kids. They are easy to eat and will not make a mess on your flight – perfect for those with food allergies or intolerances. The best part is that you can eat them cold or hot, making them the perfect choice for any child's travel needs.
Veggie straws are a great TSA-friendly airplane snack for kids. They're easy to carry in your bag and don't require any preparation or cooking. They're a healthy alternative to regular snacks like candy bars or cake.
5. Peanut M&Ms
Peanut M&Ms are a great TSA-friendly airplane snack for kids. They are high in protein and low in sugar, making them a healthy option for passengers. They are also gluten-free so that they can be enjoyed by any kid, no matter their allergy status. Store them in an airtight container and enjoy them as soon as you board your flight.
6. Fruit Snacks
Fruit snacks are a great way to keep your child's travel snack options healthy and TSA-friendly. Some of the best fruit snacks for airplane travel include dried fruits, trail mix, granola bars, etc. Keep these snacks in a sealable bag to preserve their freshness and avoid food poisoning risks. Let your child know about the food safety rules for flying and help them stick to them.
7. Fresh Fruit
Fresh fruit is the perfect way to end a long day. Not only is it healthy, but it also comes in various flavors that kids will love. Pack your kid with fresh fruits instead of processed snacks on long-distance flights for a balanced diet. Here are some tips for choosing and eating fresh fruit:
Choose hard fruits with no blemishes – this makes them easier to cut into small pieces without any added effort on your part.
Make sure to include different types of fruits in order to give your child a good variety of flavors and nutrients.
Pack some snacks along with the fruit so that they don't get too restless during the flight.
How To Pack TSA-Friendly Airplane Snacks For Kids
TSA-friendly airplane snacks for kids can be a daunting task. But with a little bit of planning and preparation, it's easy to pack snacks that will keep your child happy and content during the flight. Here are a few tips to help you pack snacks that are friendly to the TSA:
– First, choose snacks that are easy to transport and won't get smashed during the flight.
– Second, make sure the snacks contain few ingredients and no dairy or sugar – these are banned from TSA containers.
– Third, many kids love cheese popsicles, so try packing a few in each bag for convenience.
– Fourth, remember to pack enough food for both you and your child – airline meals can be expensive.
How To Make Snacks For Kids At Your Home Home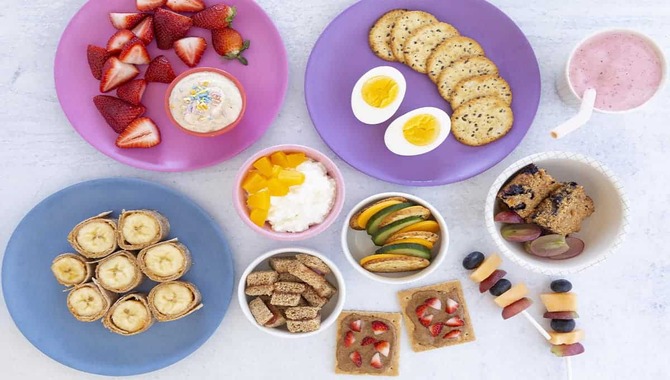 This can be done by packing bite-sized snacks that are low in sugar and sodium. Examples of such snacks include cheese and crackers, trail mixes, and fruit leathers. You can also make sandwiches using fresh ingredients like avocado slices or ham and cheese bites.
TSA Friendly airplane snacks for Kids can be a fun and easy way to keep your kids happy on long flights. Here are some of our favorite ideas:
– Make a themed snack box, such as a science fiction or superhero box.
– Create a DIY mixology kit that includes snacks like pretzels with cheese or fruit skewers.
– Get your child involved in the cooking process by making them create their own snack recipes.
– Choose snacks that are healthy but also taste good, like trail mix with dried fruits or fruit bars.
The Benefits Of Taking Kid's Snacks At The Airport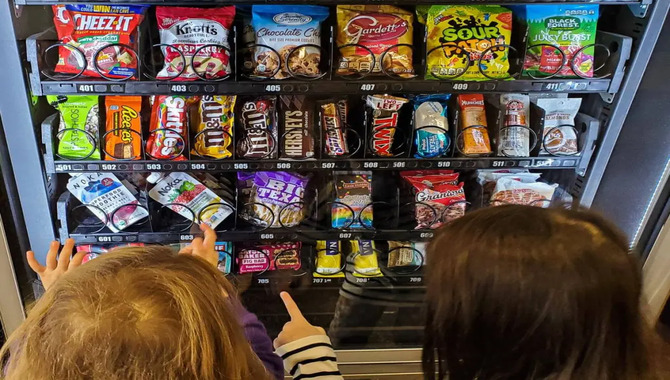 TSA-friendly snacks are a great way to make kids feel more comfortable and prepared for their flight. Many of the best snacks are low in sugar and easy to store, which makes them perfect for travel. Some of our favorite TSA-friendly snacks include chocolate bars and peanut butter cups in various flavors, as well as trail mix and granola bars.
Not to mention, many of them come in fun and interesting flavors that kids will love. So, whether you're packing snacks for your own family or taking them to the Airport with your kids, be sure to check out our ultimate guide to TSA-friendly airplane snacks for kids.
How To Store Snacks
Traveling with kids can be a nightmare – especially when it comes to snacks. Correctly storing snacks is key to avoiding any hassles on the airplane. Always store snacks in a cool and dry place, away from direct sunlight or heat. Make sure to pack food items in containers that are child-resistant and include healthy snacks like fruit, vegetables, yogurt bars, and water bottles.
If you're feeling extra prepared, pack some sippy cups and water bottles for your kiddos too! Be sure to have fun, travel-friendly snacks for your kids, and everything will be just fine on your next flight.
Conclusion
Traveling with kids can be a tiring experience, but it's so much easier when you have snacks that are TSA-friendly airplane snacks for kids and are too delicious. In this blog, we have compiled the best snacks for airplane travel for kids.
From yogurt and granola to crackers and trail mix, we've got you covered. Not to mention, making snacks at home is easy, and you can pack them in a way that is TSA-friendly. So go ahead and pack your little ones some delicious snacks for their trip.
Frequently Asked Questions
1. Why Are Airplane Snacks Important For Kids?
Ans: Airplane travel can be tough for kids, especially when it comes to food. Airline snacks can help to occupy their time and provide them with essential nutrients. Some TSA-friendly airplane snacks that are great for kids include fruit cups, yogurt bars, hard-boiled eggs, trail mix bars, mini pizzas, etc.
2. What Are Some Of The Best TSA-Friendly Airplane Snacks For Kids?
Ans: TSA-friendly airplane snacks for kids include items like fruits and vegetables, nuts, seeds, whole grains, and low-sugar energy bars. These snacks will not only keep your child fed during the flight, but they'll also give you a break from all of those sugary snacks.
3. Can You Take Food On A Plane For Kids?
Ans: Yes, you can pack food for your child in a container that is hard to open and take it on a plane. Some good foods that can be taken with your child include pretzels, fruit bars, energy bites, and yogurt. Always check the airline's regulations carefully before packing anything so that you don't get into any trouble.
4. Can I Bring This Food?
Ans: Yes, you can bring food with you through the TSA checkpoint. However, there are some things that are not allowed in carry-on bags. These items include raw meat and poultry, sharp objects such as knives and scissors, explosive materials, and anything that could create a mess if it were to get opened during security screening.
5. Can I Eat Some Homemade Food On The Airplane?
Ans: Yes, you can eat food from home on airplane-provided that you pack some snacks for the flight in case hunger sets in. Here are some TSA-friendly airplane snacks for kids that will keep them entertained and happy on long flights:
– Pretzels
– Crackers
– Gummy Bears
– Horny Goat Cheese with Basil Seeds.