Camping can be fun, but it's also tiring. And what's tiring is lugging around all that gear and food you need to make it through a trip. Instead of struggling, make ahead camping Freezer Meals ahead of time and take all the stress out of camping. These meals are easy to make, and they come in handy no matter what camping trip you take.
Here is a list of 10 make-ahead camping Freezer Meals that you'll love. From breakfast meals to hearty dinners, there is something for everyone on this list. Each meal is delicious and healthy, so you can rest easy knowing you're eating well while camping.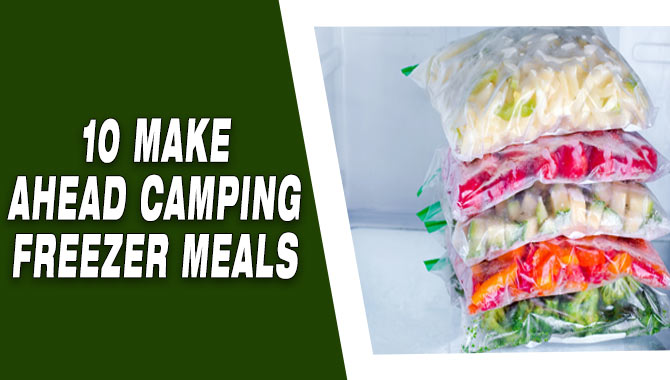 The List Of 10 Make-Ahead Camping Freezer Meals – Things To Know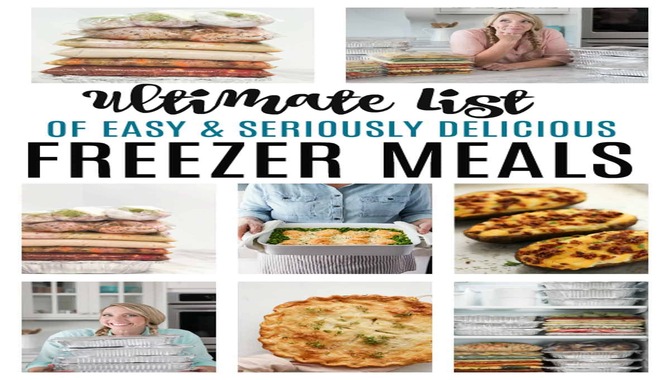 Prepping for a camping trip can be tough, but having delicious, nutritious meals and waiting when you get back home is worth it. Here are 10 make-ahead freezer meals that you can easily pack and cook in the campground or on the go: Here are 10 make-ahead camping Freezer Meals that you can use in the future.
1. BBQ Chicken Wraps: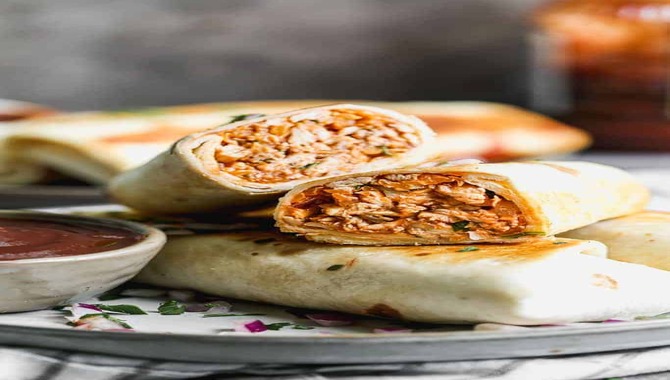 BBQ chicken wraps are a great make-ahead camping meal that is easy to prepare. They are quickly and easily wrapped in foil or parchment paper, then frozen for later.
When you're ready to cook them, unwrap them and place them on the BBQ grill or in the oven. They'll taste just like your favorite restaurant-style chicken wrap, but you'll be able to enjoy them outdoors without worrying about pesky kitchen messes.
2. Teriyaki Salmon Wraps: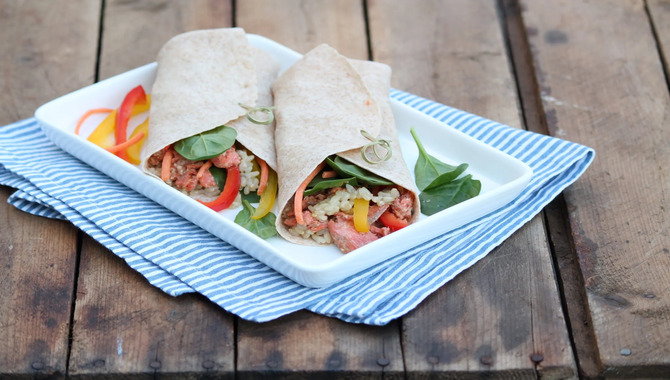 Teriyaki salmon wraps are a great camping meal you can make ahead and freeze. All you need is some wrap ingredients, teriyaki sauce, and salmon slices. Once you've assembled the dish, freeze it for later use. When you're ready to eat it, thaw it in the fridge and enjoy.
3. Grilled Cheese Sandwiches: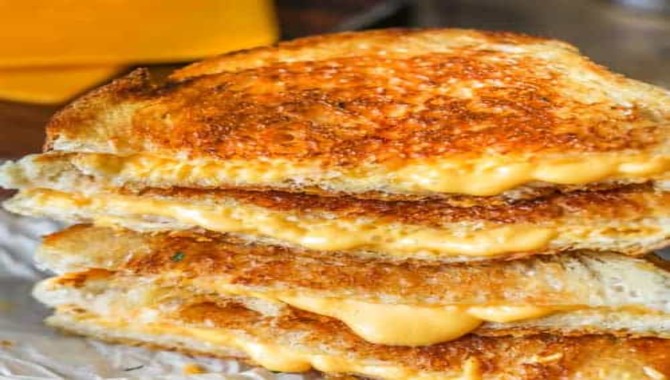 Grilled cheese sandwiches are a great way to enjoy a campfire meal without having to cook anything. All you need is some bread and cheese, and you're good to go. To make your grilled cheese sandwiches, start with two slices of bread and spread each with softened butter.
Then, add a layer of cheese on top, followed by another slice of bread. Press the two slices together, to sandwich the cheese  between the two pieces of bread. Then, heat a large skillet over medium-high heat and add oil or butter. Add the sandwich and cook for 3 minutes per side or until golden brown. Serve hot.
4. Quinoa And Black Bean Burgers: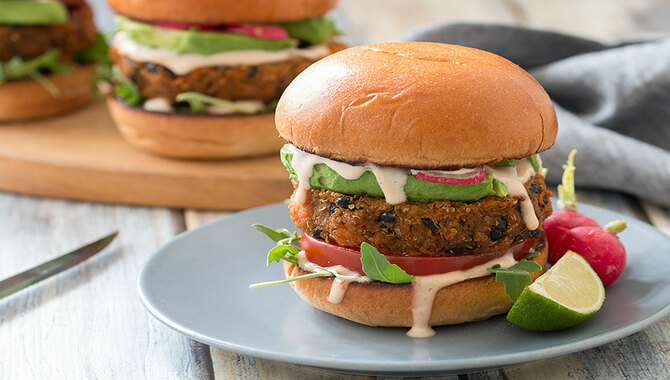 Camping is a great way to get outside and enjoy nature, but it can be tough to come up with nutritious and delicious meals when you're on the go. That's where freezer meals come in handy.
Some of our favorite make-ahead freezer meals include quinoa and black bean burgers. These burgers contain nutrients and flavor, making them perfect for a quick and easy meal that you can take with you on your next camping trip. Plus, they're easy to make, so there's no need to spend hours in the kitchen prepping food.
5. PB & J Sandwiches: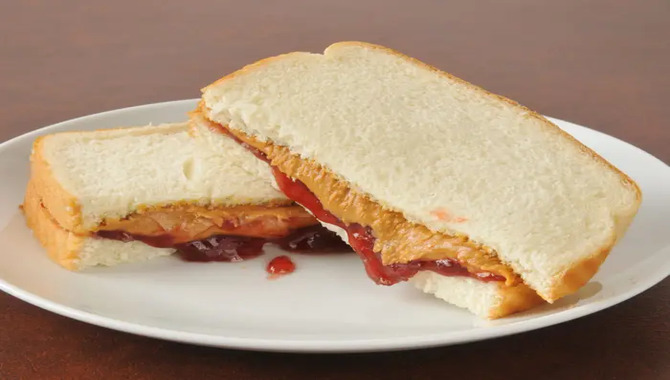 PB & J sandwiches make a great make-ahead camping freezer meal. Fill each sandwich with your choice of filling, wrap them in plastic, and then freeze them for up to three months. When you're ready to eat one, unwrap it and enjoy.
6. Chicken Parmesan Skewers: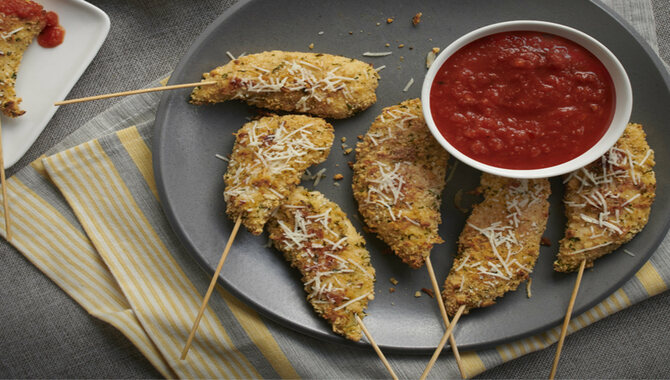 Chicken Parmesan skewers are a delicious and easy camping meal that you can prepare in advance and freeze for later. Preheat your grill or oven to medium-high heat, skew the chicken breasts with some onions and pepper, and then place them on the grill or in the oven.
As they cook, the chicken will become tender and the cheese will start to melt into the chicken. Once after cooking everything, you can serve it with some pasta sauce on the side for dipping.
7. Pizza Rolls: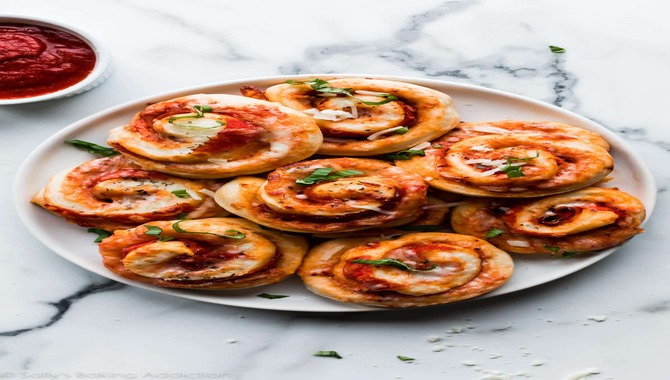 Pizza rolls are a great way to ensure you have something tasty and filling when camping or hiking. They can be stored in the freezer for up to two months, so they're perfect for when you don't have time to cook anything else. Just thaw them out and enjoy.
8. Chili Macaroni Bowls: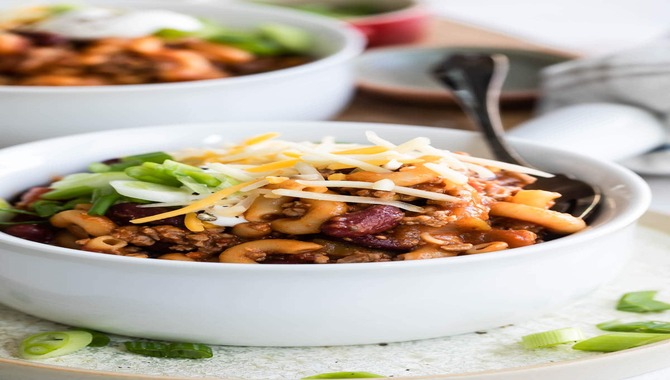 Chili macaroni bowls are a great way to enjoy a delicious and filling meal without fussing over the stovetop. All you need is macaroni, chili powder, onion powder, garlic powder, salt, and pepper. Once you have all of these ingredients assembled, put them in a ziplock bag and freeze them for later.
When you're ready to eat, take the frozen macaroni out of the bag and cook according to the instructions that came with it. You'll be able to grab a quick and easy meal that will make your day.
9. Buffalo Chicken Wraps: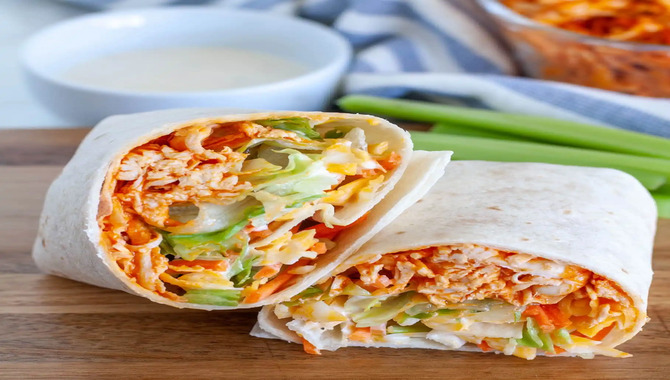 Buffalo chicken wraps are a great camping recipe you can make and freeze for later. Combine cooked chicken, buffalo sauce, blue cheese dressing, and crumbled blue cheese in a wrap or sandwich-style dish and freeze for later. When you're ready to eat them, pop the frozen wraps in the oven at 350 degrees Fahrenheit for 10-15 minutes until they're heated.
10. Chocolate Peanut Butter Cups: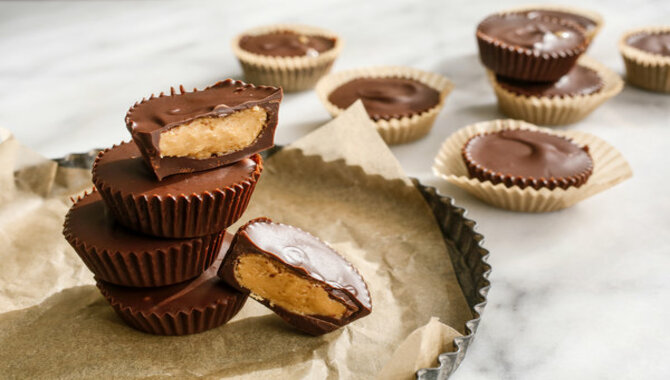 If you're looking for a delicious and nutritious camping freezer meal, try making chocolate peanut butter cups! This dish is easy to make and will provide you with all the protein and nutrients you need on your outdoor adventure.
Chocolate peanut butter cups combine softened cream cheese with creamy peanut butter and some sugar. Then, you layer this mixture into small cups or molds, freeze them for a few hours, and then remove them from the mold. Once they're frozen solid, you can enjoy them as is or put them in your favorite sauces or toppings.
How To Store And Cook Freezer Meals?
Freezer meals are a great way to save money and eat healthily while camping. By storing your freezer meals in advance, you can have something delicious and nutritious ready when you need it. Here are 10 tips for storing and cooking freezer meals:
Preheat your oven to the correct temperature before cooking your meal. This will help ensure that your food doesn't come out cold or dry.  Make sure that all of your ingredients are properly chopped or shredded to reduce the chances of them sticking together during cooking.
Avoid adding excess water or sauces to your meals in order to keep them moist and flavorful. Always package your food securely in containers, so it doesn't get contaminated during transport or storage.
Store your food in a cool, dark place where it will remain fresh and edible for up to six months. Cook frozen meals according to the instructions on the package, making sure not to overcook them, or they may become dry and tasteless.
What Are The Benefits Of Making Freezer Meals?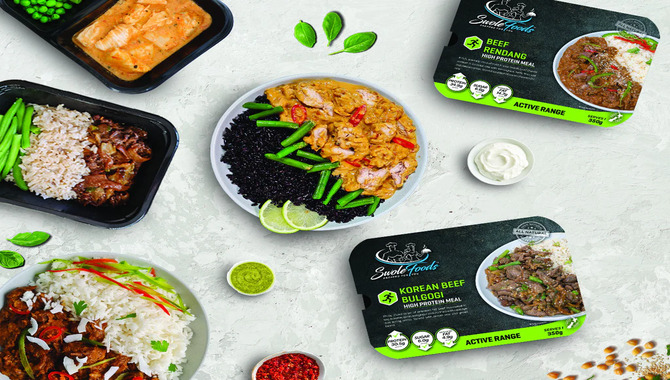 Freezer meals are a great way to have delicious, hearty meals on the go without having to spend a lot of time cooking. They're also a great way to reduce your environmental impact since you won't have to waste any food.
Here are 10 benefits of making freezer meals: They're easy to prepare and store. Just put them in the freezer, and they'll be ready when you want them. They're nutritious and filling. Most freezer meals are made with all sorts of healthy ingredients, providing you with plenty of energy and nutrition.
They're convenient. You can grab one or two quickly and head out into the wilderness or the city, knowing that you'll be able to eat something warm and satisfying on the go. They're affordable. Most freezer meals cost less than $10 per meal, which is much cheaper than going out for dinner or buying groceries at the grocery store.
They're eco-friendly. By preparing your own food in advance, you can avoid unnecessary packaging and waste from restaurants or packaged foods at the grocery store. They taste great! Many freeze well and don't lose their flavor as they sit in the freezer (unlike fresh food that starts to spoil). Therefore, you'll never have to suffer through an unsatisfying meal again.
Tips For Packing Food For A Camping Trip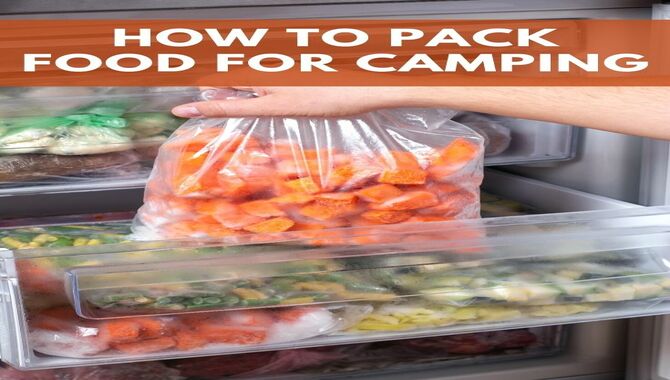 The easiest way to pack food for a camping trip is to make sure you have a few pre-packaged meals that you can reheat on the campfire or stove.
Here are 10 make-ahead freezer meal ideas that will help you save time and energy while on your camping trip:
Spicy chili macaroni and cheese – This is a classic dish that can be made in advance and stored in the freezer for easy reheating. Just heat it up in the microwave before eating.
Chicken teriyaki rice bowls – These bowls are perfect for a quick and easy dinner, and they're also PACKED with flavor thanks to the Teriyaki chicken spices. You can easily prepare them in just 30 minutes or less!
Skillet salmon with creamy mashed potatoes – This meal is perfect for those who love savory seafood dishes. The salmon cooks quickly in the skillet, so all you need to do is assemble the ingredients and cook them together!
Slow cooker pulled pork sliders – These slider sandwiches will be a hit with any meat lover out there! They're easy to put together, and they taste fantastic when they're barbecued outdoors over an open fire later on during your camping trip.
Cheesy potato soup – This hearty soup is perfect for those chilly days or nights when
Conclusion
Camping can be a great experience, but it can be challenging to make meals that are both filling and tasty. That's why we've put together this comprehensive list of make-ahead camping Freezer Meals. From breakfast recipes to family-friendly meals, we've got you covered.
Plus, by following our tips for packing food for a camping trip, you'll make sure that your meals are fresh and delicious when you finally get to camp! Remember to leave your comments and suggestions below.
Frequently Asked Questions :
1. How Can I Prevent My Food From Going Bad In The Freezer While Camping?
Ans: To prevent your food from going bad in the freezer while camping, make sure to seal it in an airtight container and freezer bag. When packing your cooler, make sure to pack multiple meals so you can eat different things every day.
Meal ideas include prepped foods like quinoa bowls, tuna salads, chili, and lentil soup. You can also store leftovers in an airtight container for 3–4 days or freeze them for up to 2 months.
2. What Are Some Other Things That I Can Freeze For Later Use When Camping?
Ans: Food is a huge part of camping, and finding enough variety to keep you going all day is challenging. That's why it's so important to have a few make-ahead freezer meals ready to go.
3. Is It Safe To Eat Raw Fruits And Vegetables While Camping?
Ans: Most experts say that it is perfectly safe to eat raw fruits and vegetables while camping, provided they are not contaminated with bacteria. All you need to do is wash them thoroughly before eating them and make sure they are cut into small pieces. Keeping your food in an airtight container will also keep it fresh during the camping trip.
4. Are There Any Special Ingredients That I Should Include In My Camping Freezer Meals?
Ans: When camping in cold weather, make sure to include protein and fat in your meals to keep them cold and moist. You can also add veggies like broccoli, cauliflower, and carrots for additional nutrients and flavor.
And make sure to label all of your freezer meals with the date they were made, so you don't end up eating them days after they've been cooked.
5.What Should I Avoid When Packing My Camping Freezer Meal?
Ans: When packing your camping freezer meal, make sure to avoid processed food and unhealthy snacks. These foods can spoil and make your meals unpalatable. Instead, pack salads and wraps that take less time to cook and are easy to assemble. Herbs and spices add a lot of flavor to your meals, so make a batch of meals with different flavoring combinations each time you make them.
I'm a travel blogger with a focus on safety. I've been to all seven continents, and I love sharing my tips for staying safe while traveling. I also have a lot of experience with travel hacking and finding the best deals on airfare and hotels. My blog features reviews of restaurants, hotels, and attractions around the world.