Flying with small dog can be a great experience – if you take the right precautions. This blog will cover the basics of flying with a small dog, including how to travel safely and comfortably, what airlines allow dogs in the cabin, and some advice for making your trip as smooth as possible.
Finally, we'll provide some recommended travel books for flying with a small dog and offer tips on making your pet happy during the flight.
How To Travel With Your Small Dog Safely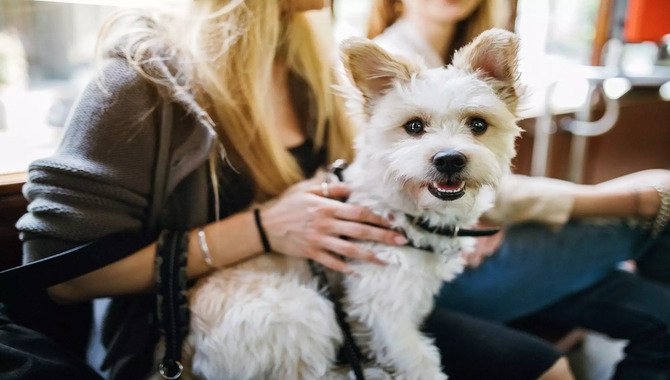 Flying with a small dog can be daunting, but it's possible with the right preparations. Start by creating a packing list containing food, water, treats, toys, and leashes. It's also important to crate train your dog in advance. So they are less likely to be disruptive on the plane.
If you have the room, bring along a travel kennel. And, of course, ensure them with boarding pads so they won't have to relieve themselves in their carrier or on the ground. Flying with a small dog is doable, but it takes a bit of preparation and planning. Don't worry – with the help of these tips, the journey will be smooth sailing.
Choose The Right Carrier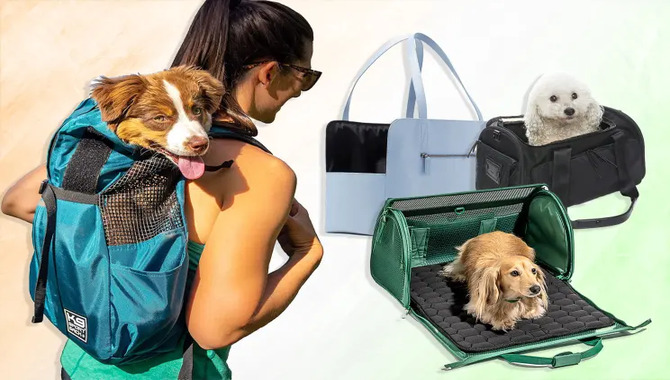 When choosing a carrier for your small dog, it's important to consider the crate's dimensions. Many airlines allow dogs as carry-on luggage but check in advance to ensure your pet fits into your chosen carrier.
Pack Essentials First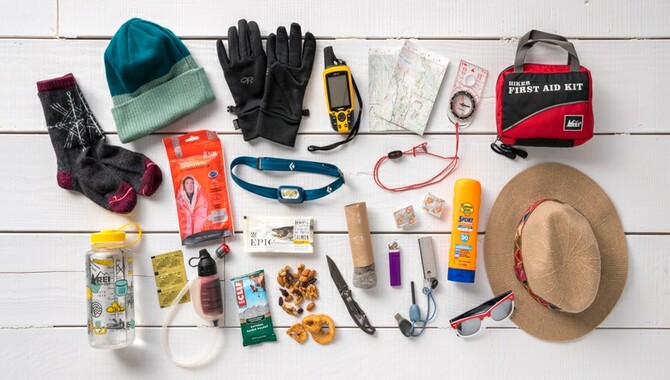 Before boarding the plane, pack food and water for your pet, a leash and harness if necessary, and an emergency kennel if you're taking your dog on a long flight. Be prepared to deal with any travel disruptions – including lost baggage or cancellations – that may disrupt your pet's travel plans.
Arrive Early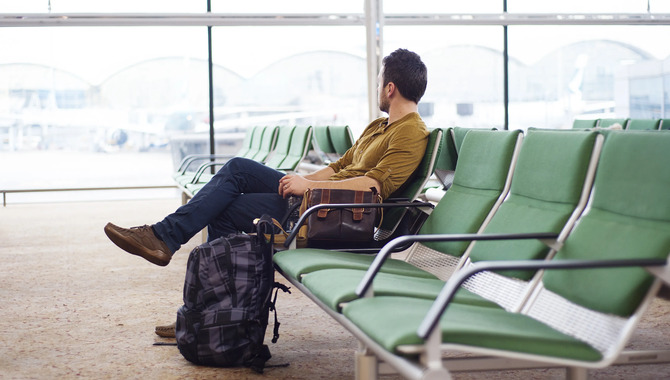 This one goes without saying, but arriving at the airport hours before your flight will give you plenty of time to check in and get through security with your pet safely in tow.
Bring A Carrier For The Car Journey Home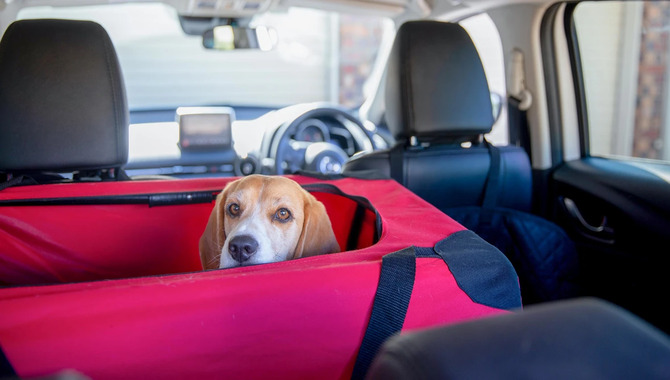 Once you arrive home, make sure to unpack everything quickly so your dog can have a rest. Then pack up the carrier for the next trip.
8 Tips For Flying With Small Dogs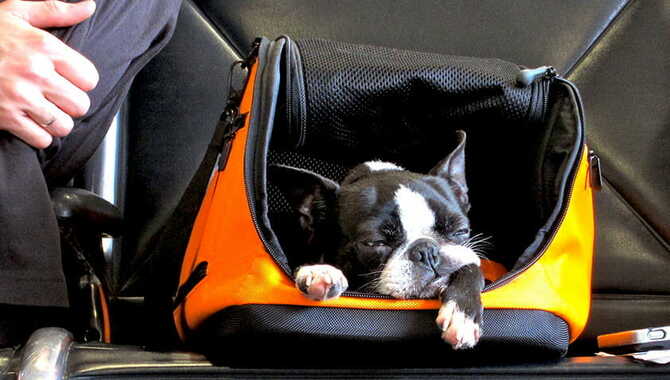 Flying with a small dog can a lot of fun- as long as your pet well-behave. Make sure they crate or box in the airport, bring along some treats, and keep a close eye on them during the flight. Here are 8 tips below:
1. First, Choose The Perfect Dog Carrier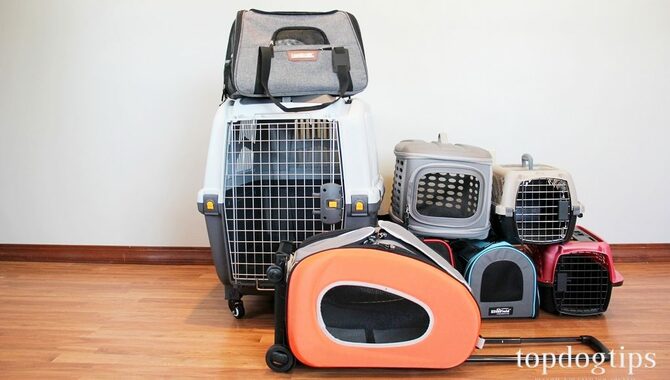 When taking your pet with you on vacation, the best option is a dog carrier. A variety of them are available on the market. But it is important to choose one that is comfortable for you and your pet. Ensure the carrier has good ventilation and plenty of space for you and your dog.
This will ensure their safety during the flight. You should also ensure that the carrier can attach easily to luggage, so you don't have to carry it when traveling. And lastly, always keep in mind that pets should not left unrestrain in moving vehicles- they can get injured this way very easily.
2. Traveling With Small Dogs: Prices And Policies For Major Airlines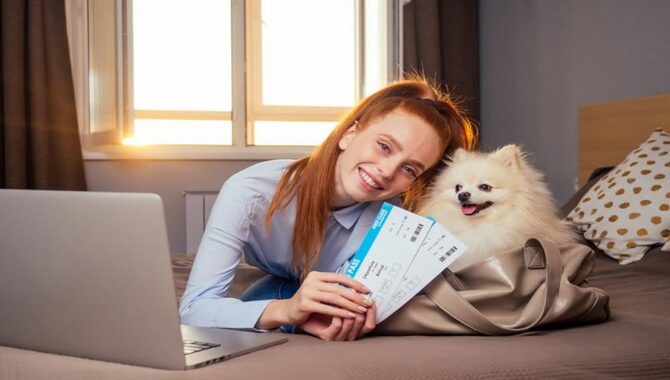 Flying with a small dog can be a hassle for both the pet and the human. Make sure to do your research to understand the different airlines' policies and prices before booking your ticket. Some charge an extra fee for pets, while others have more lenient rules, such as allowing animals to travel in the cabin or under certain conditions (during takeoff and landing only).
Always carry proof of your dog's vaccination records – just in case. Some airlines also require that all animals be in a kennel during flight, which can make traveling quite difficult with a pet-friendly carrier like Pet Safe.
3. Choose Function Over Fashion
The most important thing when choosing a dog carrier is that it works. And while some carriers are very fashion-forward, they may not be the best option for your pet. Instead, focus on finding a comfortable carrier that can hold your pet securely – without straps digging into their skin or too much space inside the carrier for them to move around freely. Some good options include kennel-style carriers and soft-sided carriers with ventilation panels.
4. Making Your Airline Reservations
Making airline reservations can be daunting, but with the right tips, it will go much smoother. For small dogs, try to choose an airline that allows pets in the cabin. Make your reservation as far as possible and check for pet-friendly flights. Be sure to keep your dog well-exercised before traveling.
This will ease their travel experience and protect them from any accidents or health problems during the flight. You'll also want to bring some snacks, water, and treats – just in case your furry friend gets bore or exit on long flights. As always, make sure to have plenty of love and patience ready when boarding the plane!
5. Preparing For The Flight With Your Dog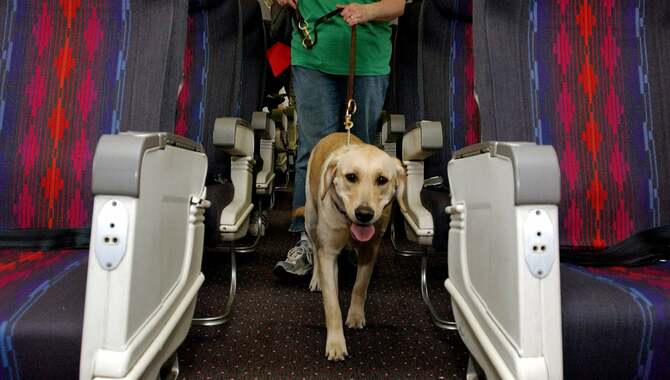 Flying with your dog can be a lot of fun, but preparing for the flight in advance is important. Make sure your pet is fully vaccinated and up-to-date on their rabies vaccination, as well as have all the required documents, such as proof of rabies vaccination, ready. If necessary, you can transport your dog in the plane's cargo hold.
When traveling with your furry friend, bring along plenty of food and water, toys to keep them amused during the flight (and preferably something they like), and make sure you understand airline travel restrictions specific to dogs. Finally – always remember that flying with a pet isn't just about taking care of them; it's also about ensuring everyone stays safe.
6. Dog Etiquette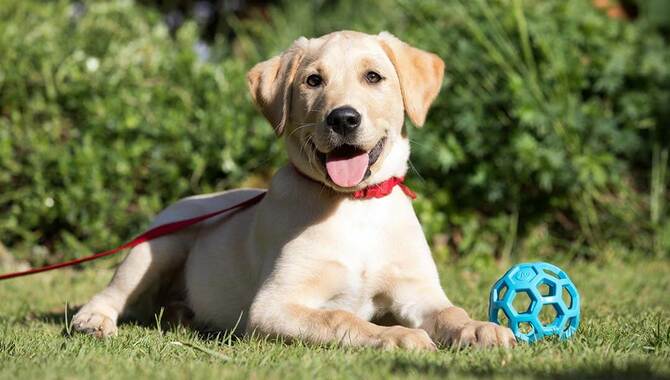 When traveling with a dog, it is important to be aware of their various pet-related etiquette. Here are some key points to remember: First and foremost, ensure the dog vaccinats and dewormed before boarding the flight. Second, bring plenty of fresh water for your pet – they will need it on long flights.
Third, always pack an airline-approved carrier that can securely fit you and your furry friend. Lastly, keep them close to you at all times during the trip – even if they are sleeping. You can avoid potential incidents or accidents while away from home.
7. Keep Small Dogs Away From Babies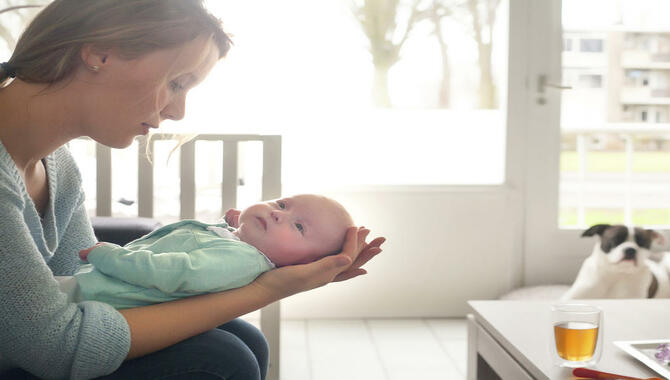 Keeping your small dog away from babies is important for a few reasons. Firstly, if the dog is flying with you, they may scare or even injure the baby in the luggage area. Secondly, if your dog gets close to the baby, it may startle and cry unpredictably- this could lead to stress for both parties involved.
Thirdly, it's always important to have all the documents about your pet in case of any problems during travel- vaccinations certificate, etcetera. Last but not least- be sure never to leave pets unattended anywhere and ensure their kennel/carrier is properly secured.
8. Leave A Reply Cancel Reply
Before leaving for your flight, it's important to ensure your dog is fully vaccinated and microchipped. You should also brush them before boarding the plane. They soil the cabin or create a mess. Finally, feed them a small meal before departure to ensure they are well-fed on the long trip.
Crate or pack your pet in an airline-approved carrier – this will give them some comfort while traveling and prevent them from making too much of a mess. If you have concerns about leaving your little one behind, talk to your veterinarian or airline representative before traveling so that everything is completely ready for his arrival.
Airlines That Allow Dogs In The Cabin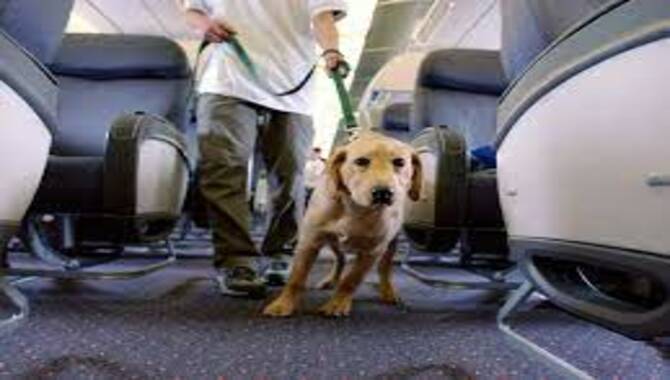 Airlines that allow dogs in the cabin vary, but most now have a pet policy. If you're flying with your small dog, make sure to check the specific airline requirements ahead of time- sometimes, airlines have restrictions on breeds or sizes of pets. Some airlines even offer travel kennels for animals traveling in the cargo hold- this can come in handy if your pet is not allowed onboard the plane.
Be sure to have all the necessary paperwork- such as a vaccination certificate, proof of rabies vaccinations, etc. – in case of any issues with boarding or during the flight itself. And finally- never leave your pet unattended in the cabin or on the plane! Always keep them crated if you're going to be away from their side for an extended period, and make sure the carrier securely fastens when you leave it behind.
Recommended Travel Books For Flying With A Small Dog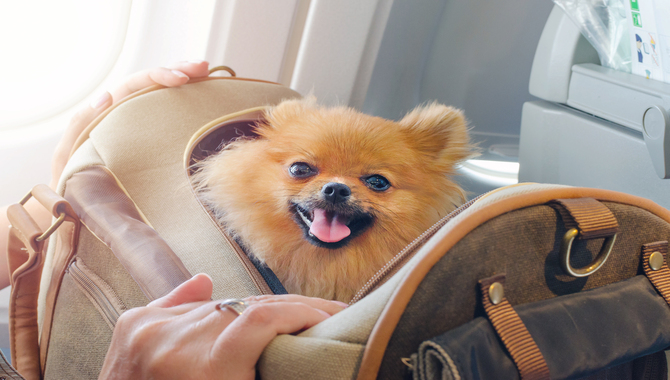 101 Things to do With Your Dog while you're Away by Julie Edwards
Flying with your pet: A veterinarian's advice on air travel by Dr. Karen Becker-Wolf
Small Dogs, Big Dreams: How To Travel Safely and Comfortably With Your Pet by Melody Miller
Why Flying With A Small Dog Is A Great Idea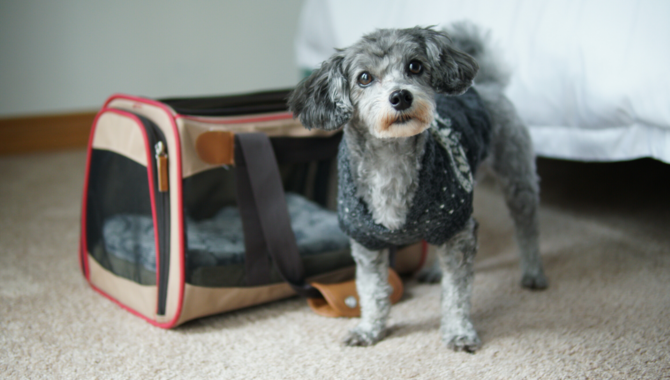 There are a few good reasons to fly with a small dog – they're easier to transport, less stressful on the airplane, and safer than traveling with a larger animal. Additionally, you'll save a lot of money by not buying two tickets (one for your pet and one for you). So, flying with a small dog is the perfect option whether you're traveling for business or pleasure.
Conclusion
Flying with a small dog can be a great experience if you take the necessary precautions and follow the advice provided in this blog. Following the tips, you can travel safely and comfortably with your pet, ensuring a fun-filled flight.
We discussed flying with small dog. All pet owners want their dogs to be as comfortable and safe while traveling as possible. By following our above-listed steps, you can make your small dog's flying experience pleasant. On top of that, some airlines even offer special seats just for pets. Just remember not to forget your dog's bag and collar at home.
Frequently Asked Questions
1. What Is The Best Way To Travel With A Small Dog?
When traveling with a small dog, the best way to go about it is to ensure you have the necessary travel supplies and precautions. Here are a few things to remember: – Make sure to pack your pet's crate and enough food and water for the trip. – Always book your flights as far as possible to get good deals. – Try to fly with airlines that allow dogs in the cabin unless they train to be service animals.
2. How Many Flights Have You Taken With Your Small Dog?
Flying with a small dog is not as difficult as you think – keep these tips in mind. – Only bring enough supplies for the number of days your pet will be with you, and make sure to pack soft toys, food, and water for them. – Once at the airport, check in with your pet carrier if it meets all airline requirements, like having a sturdy cover that closes securely. – Most airlines allow dogs under 45 pounds (20 kg) without added fees or charges.
3. Can I Bring My Small Dog On A Plane?
Most airlines allow small dogs in the cabin as long as they are properly leashed and controlled. The airlines may charge for additional services like dog food or treats, so it's best to prepare for that cost. If you have a special needs dog, such as a service animal, your airline will accommodate them differently.
4. What Airlines Can You Take A Small Dog?
Some airlines that allow you to bring a small dog as baggage are Delta, Alaska Airlines, United, and Southwest. It is advisable to call the airline beforehand to check if your puppy is allowed on the flight – sometimes, some breeds of dogs are not allowed onboard. You should always Transport Your Dog Safely – ensure it's well-secured in a kennel or carrier that can fit under the seat.
5. Which Airlines Allow Pets In Cargo?
Most airlines allow dogs in cargo, but some have stricter rules. For example, United Airlines strictly prohibits animals other than service animals in the aircraft's cabin. Alaska Airlines allows dogs in cargo, but they must be travel-sized and kennel. Many airlines charge an additional fee for pets, while others do not.
Some airlines, like Frontier Airlines and Spirit Airlines, do not charge pet fees. It is important to double-check with your airline before you travel, as some of them may have changes in their pet policy due to a recent ruling from the US Department of Transportation.