With kids, packing is always a challenge. It's not easy packing everything you need for a long-haul trip when you have a toddler and a baby to keep in mind.
It can also be tricky packing snacks, diapers, and toys for your little ones. For big trips like vacations, it's almost impossible to carry all of these things around with you.
Many parents hire luggage services or look for carry-on luggage that suits their needs best. However, if you're looking to save some bucks and enjoy the journey with your family members, we've got some tips for packing for a big trip with little kids that'll help you out. Keep reading to learn more.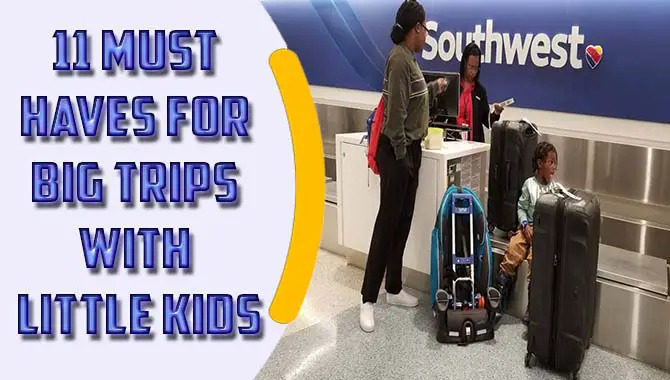 11
Must Haves For Big Trips With Little Kids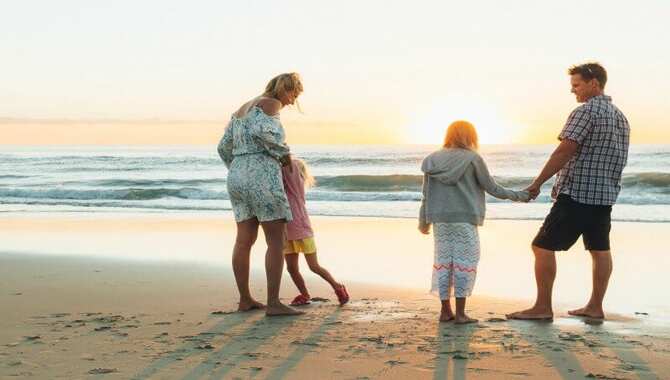 A travel crib can be a great way to ensure your little one is comfortable while you are away. They are easy to carry and typically come with a carrying case, making them ideal for car trips. Consider packing portable high chairs if you're planning a long trip with your baby.
These lightweight accessories provide a safe place for your baby to eat and play, making them an essential piece of mind on long journeys. Also, consider packing a portable playpen, which can serve as a haven during road trips and allow your baby to play without constant supervision.
1. Portable Crib Or Bassinet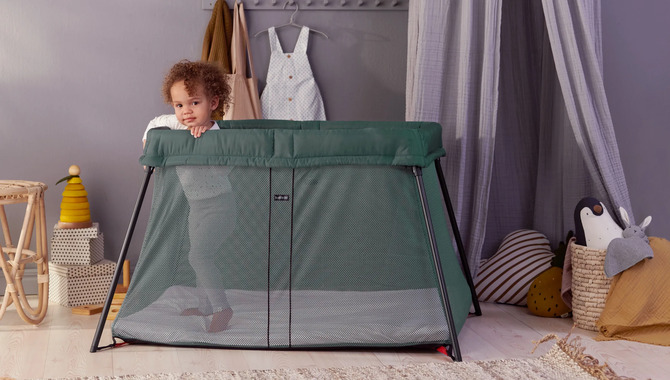 A portable crib or bassinet can make traveling with kids much easier. They are lightweight and easy to transport, so you can take them wherever you go. They also make a great place for your kids to play while you are on your trip. A travel cot is the best option if you are looking for a permanent sleep spot for your child.
You can use these costs at home and in the car, stroller, or hotel room to ensure that your child has a comfortable place to sleep every night. Whether going on a short trip or traveling for several days, a portable crib or bassinet will help make things easier and more comfortable for you and your family.
2. Portable High Chair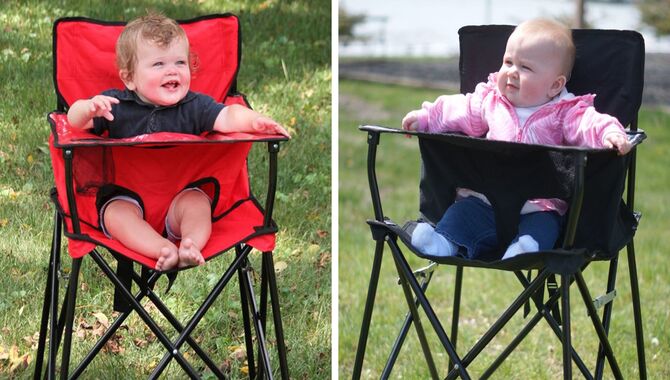 A portable high chair is a must-have for trips with little kids. It's small and lightweight, making it easy to carry. It can be set up quickly and easily, making it perfect for quick stops. The high chair can also use indoors if necessary.
Whether packing light or taking a long road trip, a portable high chair will make traveling with kids easier and more convenient. Some features that make a portable high chair a great choice are its lightweight design and foldable design, which make it easy to carry and store when not in use.
3. Portable Pack And Play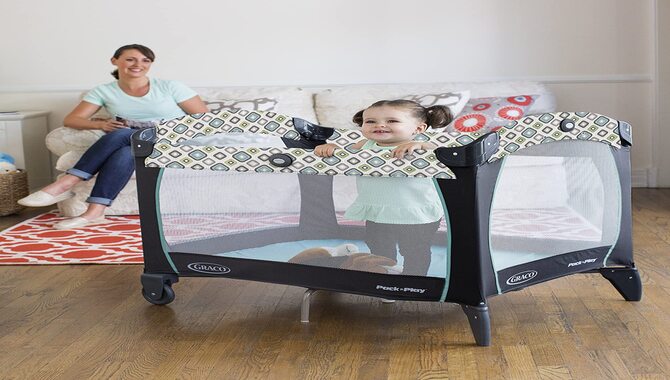 A portable pack-and-play is a great option if you're planning a trip with little ones. This playpen can easily be packed and taken with you on the go. It has features that make it perfect for busy families, such as a changing station and storage area.
The best part about a portable pack-and-play is that it is lightweight and easy to set up, which makes it ideal for a short time. When packing for a trip with kids, it's always good to have options, so be sure to take along your portable pack-and-play to ensure that you have something to keep your kids happy and occupied during long flights or road trips.
4. Portable Bathtub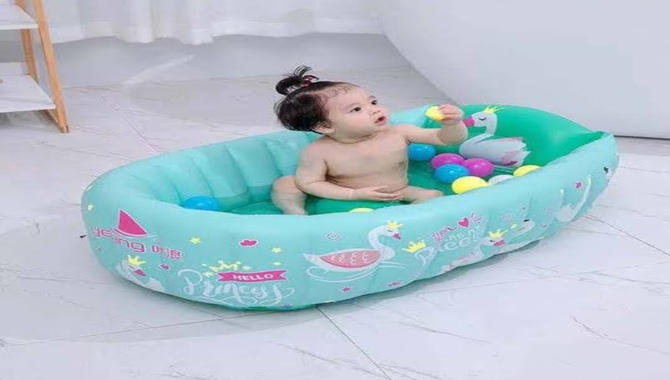 A portable bath Tub is a must-have for big trips with little kids. It can use as a regular bathtub or for taking a shower. The tub can fill with water and transported anywhere you need it, making it perfect for quick bathroom breaks and hydration during long road trips. It's also easy to clean and prevent bacteria from spreading in the bathroom.
A portable bath Tub is great for families who frequently travel, as it can easily pack away and store away when not in use. It is convenient to have one at home when your little ones want to take a bath, but you are short on time or bathroom space.
5. Portable Food Pantry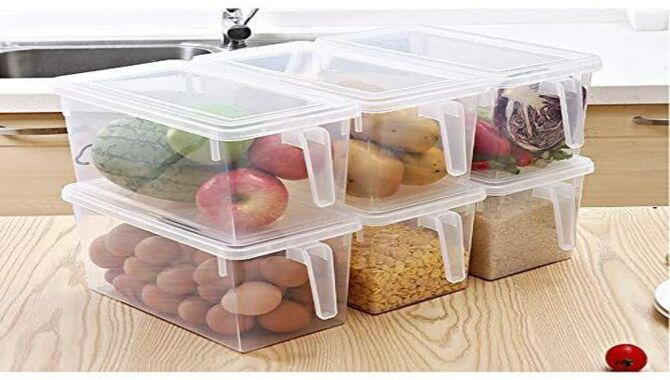 When traveling with kids, it can be hard to find food that is both nutritious and safe for them. Besides, packing a heavy bag can be stressful. That's why it's best to carry a portable food pantry on your trip. This way, you can ensure that your family is well-fed while you're away. You can prepare some of the items in the pantry ahead of time and store the rest in
6. The Fridge For Later Consumption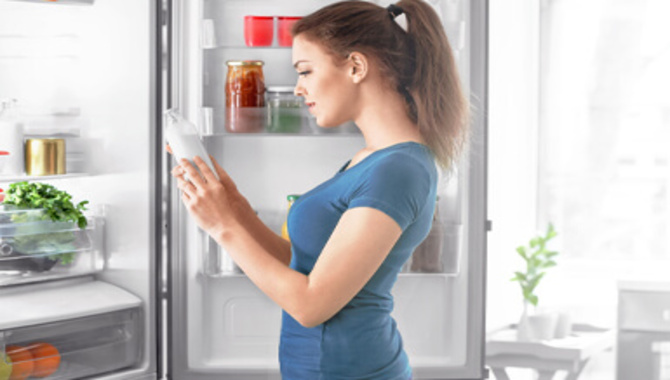 A good food pantry should contain snacks, water bottles, and emergency supplies; this way, you'll prepare for any eating situation while on vacation. Packaging a portable food pantry on your next trip will save time and stress when it comes to meal planning.
7. Portable Toy Box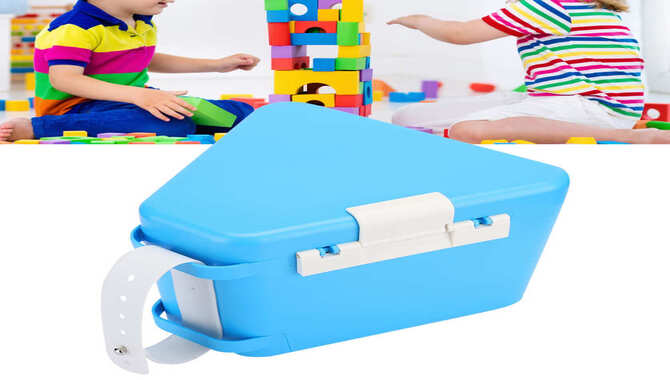 An essential piece of equipment for packing for long-distance trips with small kids is a portable toy box. These boxes are lightweight and easy to carry around and can store toys, games, and other supplies while on the trip. They can also be used as a play area when the kids are waiting in line or riding an amusement park ride.
The toy box should be lightweight and easy to carry around, so it doesn't weigh down the luggage. It should be small enough to fit in a backpack, suitcase, or diaper bag. Whether packing for a short vacation or long-term travel, having a portable toy box will ensure that your kids stay entertained while on the road.
8. A Safe Place To Sleep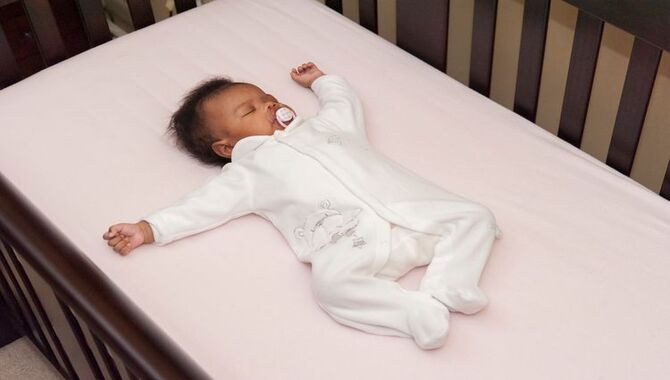 As a parent, it is essential to remember that little kids need a safe place to sleep during a long trip. You can achieve this by packing a portable crib, an air mattress, and a travel cot. You should also ensure that you pack enough snacks, drinks, and toys to keep the kids entertained while you're away.
When planning a long trip with your family, it's vital to create a plan for reuniting with your family and sticking to it. Create a list of who will meet you where, when, and at what time. Besides packing essentials such as diapers, wipes, and clothes, consider packing some snacks for the road. This way, the kids will be well-fed and happy on the trip.
9. A High-Quality Travel Pillow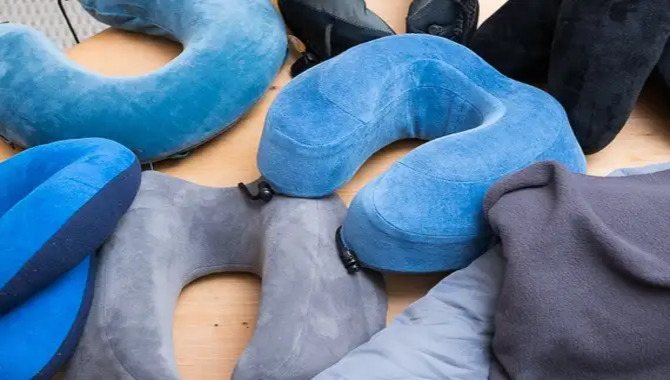 A high-quality travel pillow is essential for long car rides or flights. It can help to reduce the effects of fatigue and help to get a good night's sleep. A travel pillow should be comfortable to wear and must be able to provide support for different body positions. It should be easy to carry and store, and you should make it from high-quality materials to ensure it lasts for a long time.
The travel pillow should have multiple sizes to accommodate various body types. It must be comfortable and durable to last for a long time. The travel pillow is also important to be leak-proof and has a cover so it can be stored safely when not in use.
10. Portable Crib And Stroller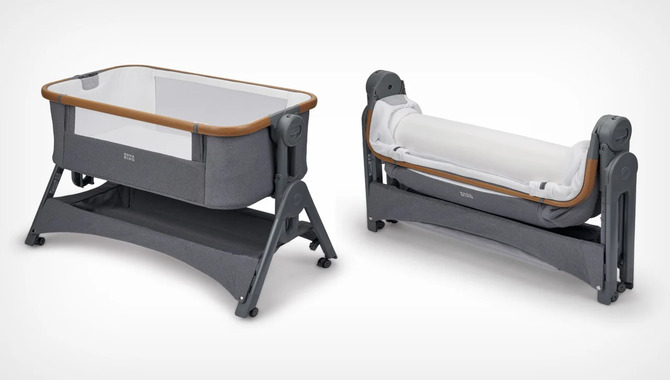 When traveling with small kids, portable cribs and strollers are essential. You can use a portable crib to sleep overnight while on the road, while a stroller allows you to easily explore new neighborhoods or sightsee. Both cribs and strollers come with various features to make traveling with your child easier.
For example, some strollers have storage compartments and baskets, while cribs have built-in shelves to store toys and other accessories. If you are planning a long trip with small kids, pack all the essentials for a safe and enjoyable journey.
11. A Small Bag For Food And Drinks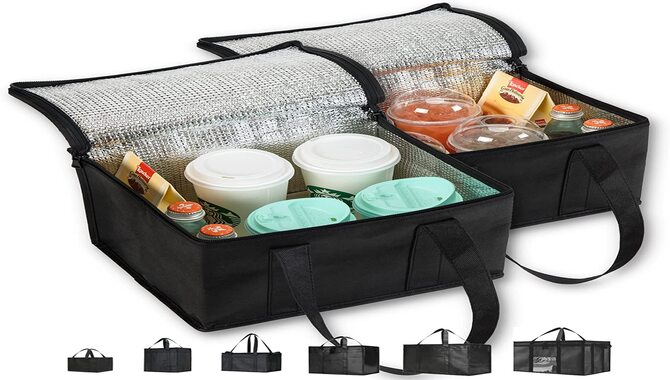 A small bag is a perfect way to carry food and drinks on trips with little kids. You can fill a small bag with snacks, drinks, and enough food for a day or two. It can also be used as a changing station, allowing you to quickly take care of your child without carrying around a diaper bag.
The small bag is easily carried on the plane or in the car, so you can carry snacks and other essentials without packing too much. All you need is a small backpack or purse to carry it all.
A Passport, Driver's License, And Other Travel Documents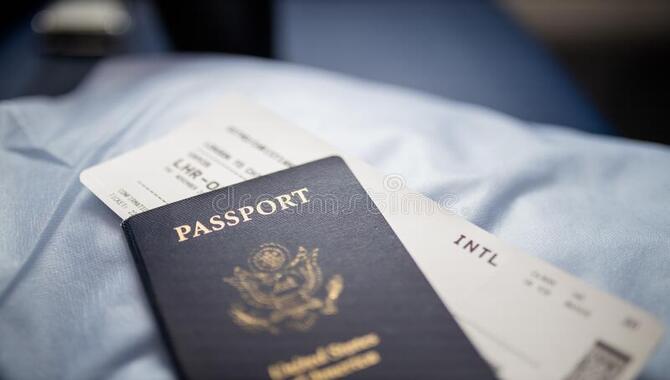 A passport, driver's license, and other travel documents are essential for big trips with little kids. Make sure you have enough copies of these documents to cover everyone in the family. Packaging a copy of your child's birth certificate and immunization records is also a good idea.
These documents can be helpful if your kids get sick on the trip or need to be enrolled in school while traveling. Plus, keep them in a safe place so that they are easy to access if they are needed. Finally, make sure that all of your travel documents are up-to-date. By packing copies of these vital documents, you can avoid worrying about losing them during your trip.
Tips For Packing For A Big Trip With Little Kids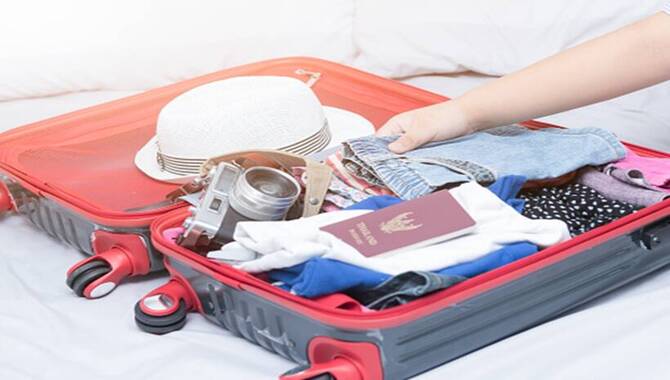 As you plan your trip, consider the age of your children and the length of the trip. This will help ensure that your kids have fun and are safe during the trip. It is essential to pack items that will keep your children entertained on long car rides.
Some ideas include snacks, water, toys, books, and games. You can also create a packing list with specific needs for each family member. This will help you stay organized and ensure everyone has an equal chance to enjoy the trip.
Pack enough snacks, drinks, and diapers for your children. Also, create a packing plan and stick to it as much as possible to save time and hassle. This will allow you to focus on other aspects of the trip without worrying about packing or unpacking luggage all the time.
You can label all of your luggage with the name of each family member and the items they are allowed to bring along. This will help you create a list of essentials that everyone can access easily on the road. Plus, it will help keep track of items during travel, so you don't forget anything important.
If something goes wrong during the trip, have a backup plan. This could include packing additional items, calling someone back home to check in luggage, or providing support for any issues that may arise.
Conclusion
It's always a challenge to travel, but packing for kids can be even more hassle. Weighing kids' luggage is another big concern. But packing light and smart can help you get everything in one trip without exceeding the weight limit.
Besides packing snacks and snacks, packing travel-size toiletries like travel-size toothpaste, travel-size shampoo, and travel-size razors is also helpful. A small bag to carry baby food and bottles is also essential. Travel-friendly snacks like fruit pieces are great to pack in small bags to avoid spillage during travel. Also, pack several diaper wipes or baby wipes for diaper changes and diapers.
Frequently Asked Questions
1.What Do I Need For A Long Road Trip With Kids?
Ans: When planning a long road trip with kids, pack plenty of food and drinks, snacks, water bottles, and toys. You'll also want to ensure your vehicle is fully stocked with supplies, including diapers, wipes, snacks, water bottles, and toys.
2.What Should A 12-Year-Old Bring On A Road Trip?
Ans: As a 12-year-old on a road trip, you should bring snacks, water, sunscreen, hats, sunglasses, and a phone charger. Additionally, you'll want to prepare for emergencies by having an extra set of clothes and toiletries, a first-aid kit, and a whistle. Older siblings or parents can help care for younger children during the trip.
3.What Not To Forget When Traveling With Kids?
Ans: When packing for a road trip with kids, leave room in your luggage for snacks, drinks, extra clothes, and diapers. Additionally, don't forget passports and driver's licenses. And finally, don't forget the toys.
4.What Should I Pack For Travel With Kids?
Ans: Packing for travel with kids can be a bit of a hassle, but it doesn't have to be. By assembling a simple packing list, you'll be able to organize everything easily and without stress.
5.Is There Anything Else I Should Bring Along With Me On My Trip?
Ans: If you're traveling with kids, bringing snacks, water bottles, and games is a good idea. Additionally, be sure to pack sunscreen and hats in case of sunburn. And if your trip lasts longer than a few days, consider packing an air mattress or camping gear to make the trip more comfortable.
I'm a travel blogger with a focus on safety. I've been to all seven continents, and I love sharing my tips for staying safe while traveling. I also have a lot of experience with travel hacking and finding the best deals on airfare and hotels. My blog features reviews of restaurants, hotels, and attractions around the world.