As we all know, the luggage room is crucial to any travel industry business. It is the hub of all the movements within the establishment, where guests' luggage is stored and retrieved.
However, it is not uncommon for luggage rooms to become cluttered and disorganized, causing inconvenience and frustration among staff and guests alike. A disorganized luggage room can lead to lost or misplaced luggage, long wait times, and unhappy guests. Therefore, keeping luggage room organized and tidy is essential to ensure smooth operations and guest satisfaction.
We will outline some effective tips and strategies for organizing luggage rooms. We will discuss relative storage solutions for luggage rooms. Also, We will provide insights into utilizing storage spaces efficiently and implementing a digital tracking system.
Organizing The Luggage Room – Maximizing Space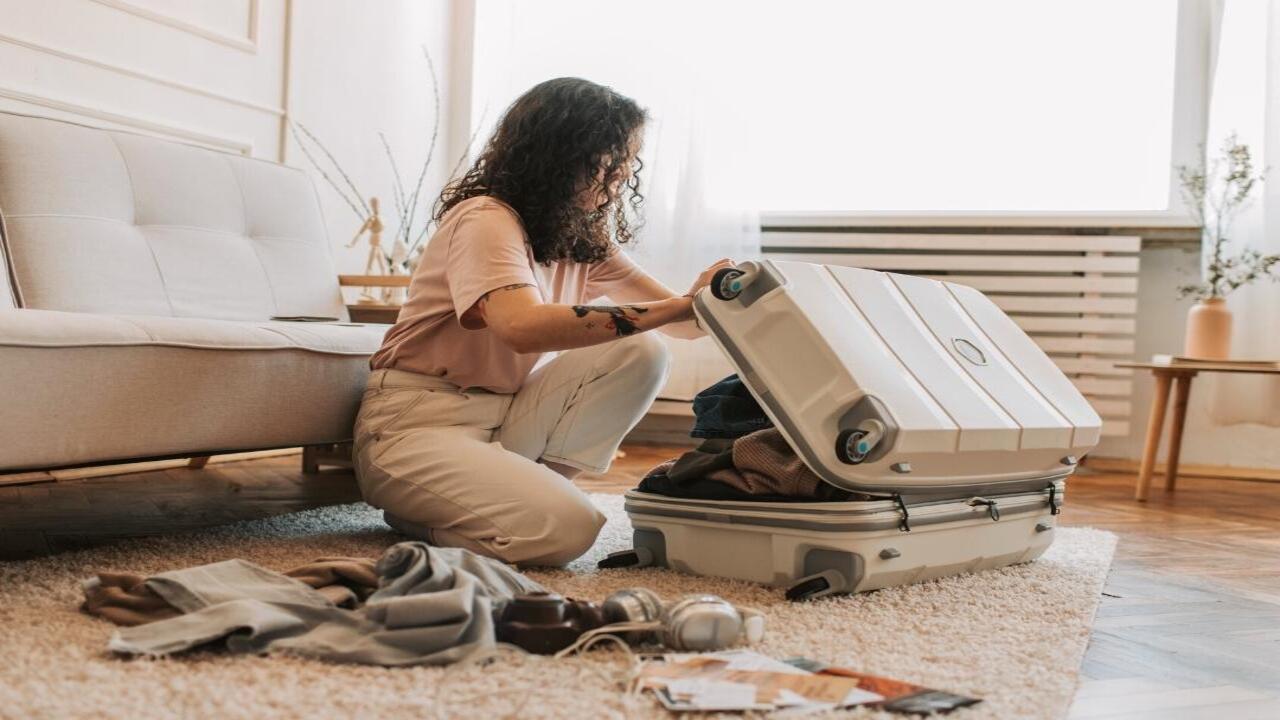 Knowing creative storage solutions for the luggage rooms is essential to maximise the available space and keep everything organized. With the increasing popularity of travel and tourism, hotels and resorts always look for ways to provide better amenities and services to their guests.
Luggage storage is one of the most crucial aspects of the hospitality industry, as it allows guests to drop off their bags and explore the city without any hassle. Here we discuss more on Organizing the Luggage-Room.
Importance Of Organizing The Luggage Room
The importance of organizing the luggage room cannot be overstated. A well-organized luggage room ensures that guests' belongings are stored safely and securely, making it easier for hotel staff to locate and retrieve items when needed. By carefully arranging and labelling each piece of luggage, hotels can maximize the use of their storage space while streamlining their operations.
This enhances the guest experience, helps hotels improve their efficiency, and reduces the risk of lost or misplaced items. A disorganized luggage room can lead to frustration and inconvenience for guests, especially when they need to retrieve a specific item quickly. This can result in negative reviews and a tarnished reputation for the hotel. Additionally, disorganization can lead to lost or stolen items, which can be costly for both the guest and the hotel.
Assessing The Current State Of The Luggage Room
Assessing the current state of the luggage-room is crucial in ensuring any travel facility's smooth and efficient operation. Firstly, knowing the current state of the luggage room allows the management to identify any potential safety hazards and risks that could harm passengers or employees. This could range from faulty equipment or inadequate storage space to unsecured items and hazardous materials.
By identifying these risks, the management can take necessary measures to address them, ensuring the safety of all parties involved. Secondly, knowing the current state of the luggage room helps the management to improve the overall quality of service offered to customers. For instance, by identifying any inefficiencies or bottlenecks in the luggage handling process, the management can develop new strategies to reduce waiting times and improve customer satisfaction.
1. Decluttering And Sorting
The luggage room had become unorganized, with piles of suitcases, bags, and boxes cluttering every corner of the space. It was time to tackle the daunting task of decluttering and sorting everything out. The first step was to clear the room completely, bringing everything into the hallway so it could be properly assessed.
Then, it was time to start organizing. The suitcases were separated by size and shape, with the larger ones in the back and the smaller ones in the front. The bags were sorted by type, with tote and duffel bags in one pile and backpacks in another. Boxes were stacked neatly against the wall, with labels indicating their contents. The process was long and tiring, but the result was worth it.
2. Identifying Storage Solutions
When organizing a luggage room, it is important to start by identifying storage solutions that will work best for the available space. One option is to invest in storage containers or bins stacked on top of each other to maximize vertical space. Another option is to install shelving units along the walls to create more storage space.
This allows for easy access to frequently used items and keeps them off the floor. Additionally, hanging organizers can be a great way to use unused wall space. These organizers can hold smaller items such as toiletries or shoes, freeing up space in other areas. It is also important to prioritize items based on their frequency of use.
Implementing Efficient Storage Systems
In today's fast-paced and data-driven world, businesses and organizations must deal with an enormous amount of data on a daily basis. This data can come in various forms and sources, from customer data and sales figures to market research and analytics.
Implementing efficient storage systems is crucial for managing this data effectively and ensuring that it is easily accessible and readily available when needed. Not only does efficient storage help businesses save time and money, but it also enhances their ability to make informed decisions by providing real-time data insights.
Moreover, with the increasing importance of cybersecurity, efficient storage systems can also help to mitigate the risk of data breaches and protect sensitive information from unauthorized access. Therefore, implementing efficient storage systems is crucial for businesses and professionals.
1. Categorizing Luggage
When it comes to travel, categorizing luggage can be a game-changer. You can categorize your luggage differently based on size, weight, and purpose. For instance, you can categorize your luggage by size, including your carry-on and checked bags. Your carry-on should be a smaller size, while your checked bag can be a larger size.
Categorizing your luggage by weight can also be helpful, especially if you're travelling on a budget airline with strict weight restrictions. You can weigh your luggage beforehand and categorize them into different weight brackets. Additionally, categorizing your luggage by purpose can help you pack more efficiently.
For example, you can categorize your luggage into work, leisure, or adventure categories. This will help you pack items relevant to each category, making it easier to find what you need when you arrive at your destination.
2. Installing Shelves And Racks
Organizing your home or workspace can be daunting, but it can be a breeze with the right tools and methods. Installing shelves and racks is an easy and effective way to maximize your space and keep items off the ground. Whether it's books, kitchen appliances, or tools, categorizing and organizing them on shelves and racks can make it easier to find what you need and keep your space tidy.
For those who travel frequently, categorizing luggage can also be a helpful way to stay organized. Having separate bags for clothing, shoes, and toiletries can make packing and unpacking a breeze and save time when preparing for a trip. Labelling each bag with its contents can help you quickly identify what you need without digging through every bag.
3. Utilizing Clear Bins And Labels
Installing shelves and racks can be a game-changer if you want to declutter your home. Not only do they provide additional storage space, but they also help to keep your belongings organized and easily accessible. Clear bins and labels are another great way to keep your home tidy.
Clear bins allow you to quickly see what's inside without digging through each one. Labelling them will help you categorize your items and ensure everything has a designated spot. This can be especially useful in areas like the garage, where tools and equipment can quickly become disorganized and overwhelming.
Another area that can benefit from the organization is your luggage. Categorizing your luggage based on the type of trip or destination can save you time and stress when packing for your next adventure.
Maximizing Space And Accessibility
Knowing how to maximize space and accessibility is crucial, especially in today's world, where living spaces are becoming smaller and more limited. It's essential to make the most out of the space available, whether in your home, office, or any other place. Proper space utilization can help you create a more functional and efficient environment and improve the overall aesthetics of the space.
Additionally, accessibility is critical because it ensures everyone can use the space comfortably, including those with disabilities or mobility issues. When you maximize space, you can declutter, organize, and create a more pleasant living or working environment. You might consider installing shelves, using multi-purpose furniture, or utilizing wall space for storage to help maximise available space.
1. Utilizing Vertical Space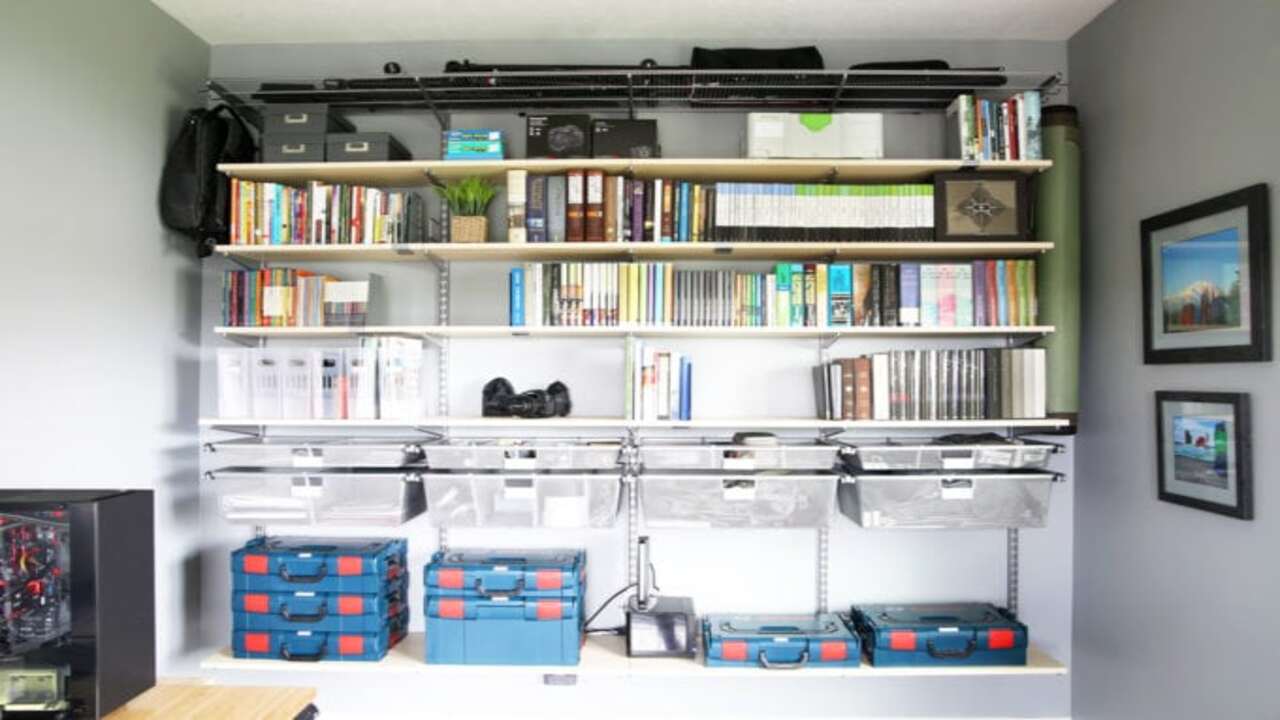 When it comes to efficient packing, utilizing vertical space is key. This is especially important when it comes to categorizing luggage. Travellers can maximise the space in their bags by packing items in layers and using packing cubes or compression bags.
One way to use vertical space is by rolling clothes instead of folding them. This not only helps to save space but also helps to prevent wrinkles. Another way to utilize vertical space is by packing shoes in the bottom of the suitcase with the soles facing the sides of the bag. This creates a stable base for packing other items on top.
To further categorize items, travelers can use packing cubes or separate bags for different categories, such as toiletries, electronics, and clothing. This helps with organization and makes it easier to find what you need without digging through the entire suitcase.
2. Creating Pathways And Zones
Creating pathways and zones is an effective way to organize and optimize space in any setting. For instance, creating clear pathways for passengers in an airport can help minimize confusion and congestion. This is especially true when it comes to categorizing luggage.
Airports often have multiple zones where passengers can check in their luggage, and it's important to have clear signs and directions to ensure that the right bags end up in the right zone. This process often involves categorizing luggage based on size, weight, and destination.
By creating specific pathways for each luggage category, airport staff can help streamline the check-in process and minimize delays. Additionally, airports can ensure enough space for each type of item by creating designated zones for different types of luggage, such as checked bags, carry-on bags, and oversized items.
3. Using Hooks And Wall Storage
When organizing your home, you can use various tools and techniques to maximise your space. One popular option is hooks and wall storage to keep items off the floor and out of the way. Installing hooks in your entryway or mudroom can provide a convenient spot to hang jackets, hats, and bags.
You can also use wall storage units to keep smaller items organized and easily accessible, such as keys, mail, and other essentials. These practical storage solutions can add a stylish touch to your decor. Another area where the organization is key is when it comes to packing and storing luggage. Categorizing your luggage can help you keep items sorted and make packing and unpacking a breeze.
Safety And Security Considerations
In today's world, safety and security considerations have become increasingly important. Knowing the appropriate measures to ensure safety and security in personal and professional settings. In a workplace environment, for example, it is imperative to ensure that employees know the safety and security protocols to be followed to minimize the risks of accidents, theft, or other potential threats.
Companies invest heavily in security measures such as surveillance cameras, security personnel, and access control systems to protect their assets and employees. Educating employees on identifying and reporting suspicious activities or potential threats is also essential.
In addition, having safety procedures in place can minimize the risks of accidents and injuries on the job, helping to reduce workers' compensation claims and potential legal action.
1. Fire Safety Measures
Regarding traveling, it is important to consider packing, transportation, and fire safety measures. Before embarking on any trip, it is crucial to understand the fire safety measures of your accommodation and destination. Familiarize yourself with the escape routes and fire extinguisher locations. Additionally, it is always a good idea to pack a small fire extinguisher in your luggage as a precautionary measure.
Speaking of luggage, it is important to categorize your belongings to ensure a smooth and safe journey. Place any flammable items in a separate bag and keep them away from other luggage. This will prevent any accidental fires or explosions. Furthermore, always check the airline regulations to ensure you are not violating any rules when packing your luggage.
2. Security Surveillance
Security surveillance has become an increasingly important element in ensuring the safety and security of public spaces and transportation hubs. In airports, security personnel rely on advanced technologies to screen passengers and their belongings, including categorizing luggage based on its contents.
This categorization allows for more efficient and effective security measures to be implemented, reducing the risk of potential threats. With the help of surveillance cameras, security personnel can monitor the movement of individuals throughout the airport, ensuring that they follow the appropriate protocols and procedures.
Surveillance technology also provides a valuable deterrent against potential security threats, as individuals are less likely to attempt to bring prohibited items or engage in other risky behaviour when they know they are being watched.
3. Controlled Access
Security is of utmost importance in today's world, especially regarding travel. Controlled access is one of the most effective ways to ensure safety and protection. Airports worldwide use this method to manage the flow of people and luggage. This is done by restricting access to certain airport areas, such as baggage handling or boarding gates.
This allows airport authorities to track who goes where and when easily. Another essential aspect of airport security is categorizing luggage. This helps to identify the type of luggage being carried and whether or not it is allowed. For instance, passengers cannot carry certain items, such as weapons or liquids, beyond a certain limit.
Conclusion:
Categorizing luggage is fundamental to efficient and organized luggage management in hotels and hospitality establishments. By implementing a well-thought-out categorization system, hotels can enhance guest experiences, streamline operational processes, and bolster security measures. When luggage is systematically sorted based on size, type, and frequency of use, it becomes significantly easier for hotel staff to locate and retrieve guests' belongings promptly.
This reduces check-in and check-out times and minimizes the chances of mix-ups and misplaced items, ensuring a smoother and more hassle-free experience for both guests and staff. A well-implemented luggage categorization system elevates the overall guest experience, optimizes operational efficiency, and ensures a more organized and clutter-free luggage room.
By prioritizing categorization, hotels demonstrate their commitment to exceptional service, leaving a positive and lasting impression on their valued guests. If you read the above outline properly the luggage room, we hope you now understand Categorizing Luggage.
FAQ:
1.Why Is Categorizing Luggage Important In A Hotel Or Hospitality Setting?
Ans: Categorizing luggage is essential in a hotel as it helps streamline the check-in and check-out process, making it easier for staff to locate and retrieve guests' belongings efficiently.
2.What Are The Common Categories Used For Organizing Luggage In Hotels?
Ans: Common categories include size (small, medium, large), type (suitcases, bags, backpacks), and frequency of use (frequent guests, one-time visitors).
3.How Can Colour-Coded Tags Or Labels Aid In Categorizing Luggage?
Ans: Colour-coded tags or labels can be attached to luggage, allowing staff to quickly identify each item's category, ensuring faster and more accurate retrieval.
4.Should The Categorization Of Luggage Be Communicated To Guests During Check-In?
Ans: Yes, informing guests about the luggage categorization system during check-in is beneficial, as it helps them understand how their belongings are organized and enhance the overall guest experience.
5.How Does Categorizing Luggage Contribute To The Security Of Guests' Belongings?
Ans: Categorization helps keep track of each guest's luggage separately, reducing the chances of mix-ups or misplaced items, which enhances the security and safety of guests' belongings.
I'm a travel blogger with a focus on safety. I've been to all seven continents, and I love sharing my tips for staying safe while traveling. I also have a lot of experience with travel hacking and finding the best deals on airfare and hotels. My blog features reviews of restaurants, hotels, and attractions around the world.