Looking for a road trip through some of the most beautiful and scenic areas in North America? Then a Canada trip is perfect.
The country is vast and filled with diverse landscapes, from lush forests to rocky outcrops. Some countless historical sites and attractions are worth checking out, like Niagara Falls or Banff National Park. Are you dreaming of traveling to the beautiful country of Canada? Well, your dreams can soon become a reality.
In this blog, we'll take you on a Canada road trip-style guide to some of the best places to visit. We've got you covered whether you're looking for stunning scenery, world-class attractions, or delicious food. So, let's take a journey down Canada's gorgeous highways.
Have Excitements On Canada Road Trip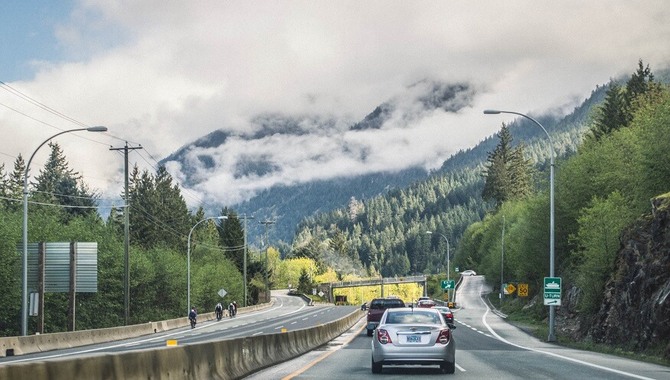 If you're looking for a road trip that will allow you to explore some of the most beautiful and diverse landscapes in the world, then Canada is the place for you. Though it's technically a country, it has a lot in common with Europe – which means there are a lot of interesting attractions and destinations to visit.
Planning a road trip to Canada can be daunting, but don't worry. This article will help you get started. First of all, the Canada road trip is a great way to explore the beautiful country and its many attractions. Secondly, you can do it in any direction, so there's bound to be something for everyone.
And finally, the best time to make a Canada road trip is during the summer when everything is open and green. Whether you choose to drive, take a bus, or fly, you can take many different routes.
Canada Road Trip: The 10 Best Places To Visit In Canada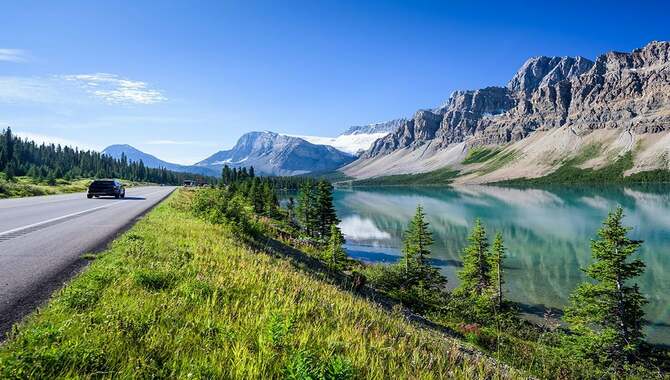 There are so many things to see and do in Canada that a road trip would be the perfect way to explore everything. Whether you're looking for scenic routes or activities that will make your time there truly memorable, a road trip is perfect. This blog post will give you a lowdown on the best places to visit while on your way.
From bustling metropolises to scenic small towns, there's something for everyone in this beautiful country. So hop in your car, fire up the engine, and hit the road.
1.Victoria, British Columbia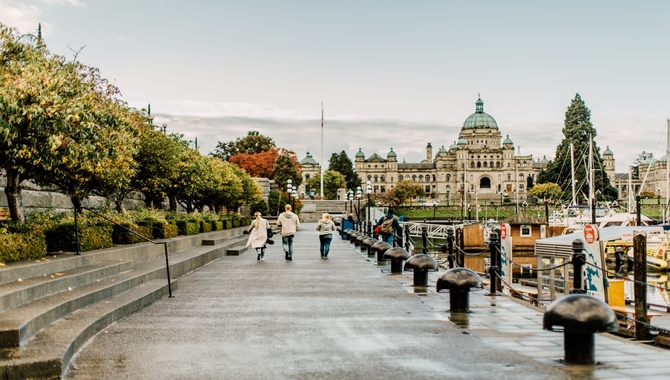 Victoria, British Columbia, is a city everyone can be proud of. Possessing incredible natural beauty and several world-class attractions, it's no wonder this city ranked among the best places to live in North America. From its picturesque harbor front to its lively nightlife scenes, Victoria has something for everyone.
In addition, there are numerous shopping opportunities where you can find everything from high-end luxury items to affordable clothes and accessories. If art is your thing, take advantage of some of the top galleries in town, such as the Royal BC Museum or Vancouver Art Gallery, which host exhibits by renowned artists from around the world. And if nature's beauty interests you most, head straight for Grouse Mountain Ski Area or Mount Baker Volcano Provincial Park.
2.Banff National Park
Banff National Park is one of the most beloved places in Canada. It's a place where everyone can enjoy themselves as it has something for everyone. From scenic hikes and lakes to awe-inspiring Canadian Rockies and coastline vistas, there's no shortage of things to see here.
Furthermore, Banff is an excellent city break destination – with plenty of shops, restaurants, and bars within its boundaries, you're sure to have a great time! In addition, park staff can provide tips on how best to experience each area so you can truly get lost in this stunning national park.
3.Calgary, Alberta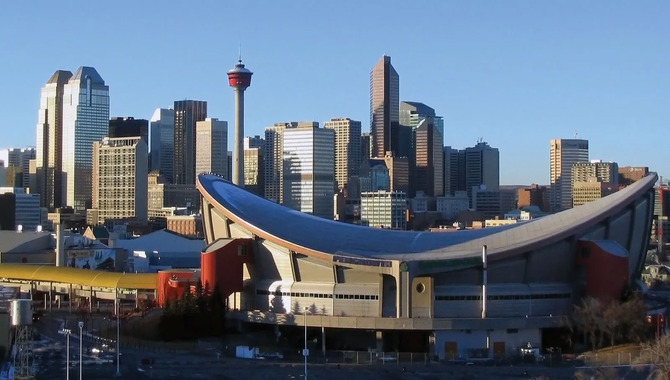 Calgary is a beautiful city that has a lot to offer tourists. It's home to world-class museums, theatres, and parks, as well as plenty of attractions for tourists of all ages. There's no need to travel far to enjoy all that Calgary offers. From its bustling cityscape and attractions, like the Icefields Parkway and Banff National Park, to charming rural areas like Ottawa or Quebec City, there is sure to be something for everyone in this wonderful city.
4.Niagara Falls
Niagara Falls is one of the most famous tourist destinations in Canada. Located on the border of Ontario and New York State, this UNESCO World Heritage Site offers visitors a glimpse of two majestic waterfalls – American falls, and Bridal Veil falls. If you're looking for a more subdued getaway, head to cottage country in Ontario, where you can enjoy views of both sides from your peaceful abode. No matter which side of the falls you visit, remember to take in all the splendor from above.
5.Toronto, Ontario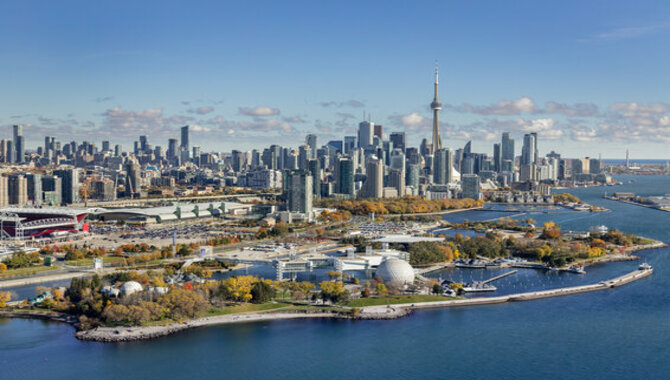 Toronto is one of the most versatile and multicultural cities in Canada. With its rich history, numerous attractions, and buzzing nightlife, it can appeal to anyone looking for a new city to explore.
There are plenty of things to do outdoors too – Toronto is home to world-renowned destinations like Niagara Falls and Lake Ontario! If you're feeling active, head to the workout facilities or try some yoga classes.
In terms of foodies, there's no shortage of options on offer – from international chains like TGI Fridays and Joe Fresh Markets to more local favorites like Indian restaurants. No matter what you're into, chances are there's a store or restaurant with something special for you in Toronto.
6.Vancouver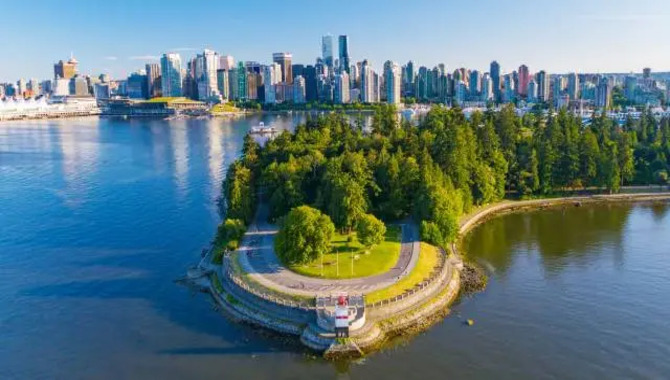 Vancouver is a city with plenty to offer visitors, no matter what their interests may be. From its stunning natural scenery to the vibrant nightlife scene and all that lies in between, there's something for everyone here. Suppose you're looking for a weekend retreat, head down to Stanley Park, where you can explore the park's lush greenery and learn about the wildlife.
If nature isn't your thing, Vancouver has ample opportunities to get active – head out on hikes up Mount Seymour or check out Banff National Park or Glacier National Park instead.
7.Toronto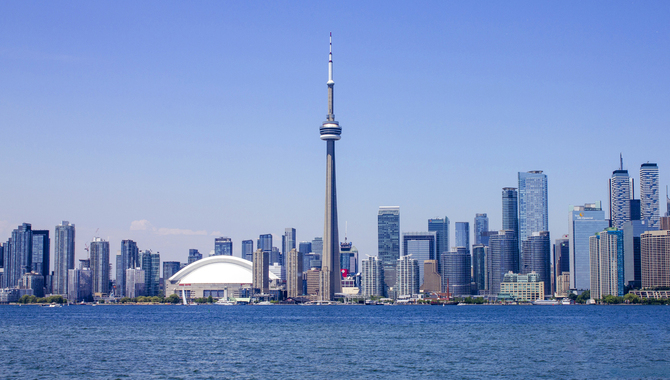 Toronto is one of the most diverse and cosmopolitan cities in Canada. Home to world-renowned museums like the CN Tower and the Royal Ontario Museum, this city has something for everyone. If you're a food lover, you will love dining in some of Toronto's top restaurants like Benares or Fishtown Brewery. Remember to check out some of Toronto's charming neighborhoods, such as Little Italy and Chinatown.
8.Montreal
Montreal is a city with plenty to offer tourists. With its rich history, you can visit the Notre Dame Basilica or Old Montreal for some great shopping experiences. You can also check out Quebec City's lovely architecture and scenic views of the Saint Lawrence River from up high. And if skiing isn't your thing, head down to Vancouver for a relaxing time in one of Canada's most beautiful cities.
9.Sea To Sky Highway, BC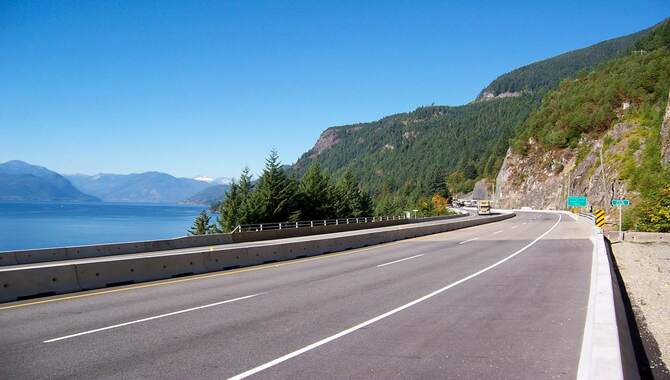 The Sea to Sky Highway is worth exploring if you're looking for a scenic drive. The highway runs along the Pacific coast from Vancouver to Whistler and takes you through Canada's most beautiful scenery. Victoria, BC, is a must-see city if you're traveling in that direction – not only because of its historical significance but also for its thriving arts and culture scene.
If relaxation is what you're after, take a break in Jasper or Banff National Park before continuing your journey eastward to Prince Edward Island or northward toward Revelstoke National Park. There's too much to mention in such a short space.
10.Toronto To Stratford, Ontario
Toronto is an exciting city with plenty of things to do. If you're looking for a scenic drive, head to Stratford, where you can explore the charming English town experience. Alternatively, Quebec City is a must-see if culture and architecture are your things. Vancouver can easily be labeled as one of the best cities in North America – it has beautiful beaches and mountains that offer splendid scenery year-round.
Why You Should Go On A Canada Driving Road Trip
Do you always dream of traveling to Canada but never seem to have the time? Well, now is the time to make that trip a reality. A Canada road trip is a great way to see the country from a unique perspective. Not only will you get to see different parts of the country, but you'll also meet new people along the way. Driving through scenic rural areas is an excellent way to relax and unwind after exploring.
Make sure you have all your travel documents ready – you'll need your driver's license, vehicle registration, proof of insurance, etc. – and pack your passport, too, just in case! Canada is a beautiful country; a road trip is a perfect experience.
Canada Is A Vast Country With Endless Opportunities.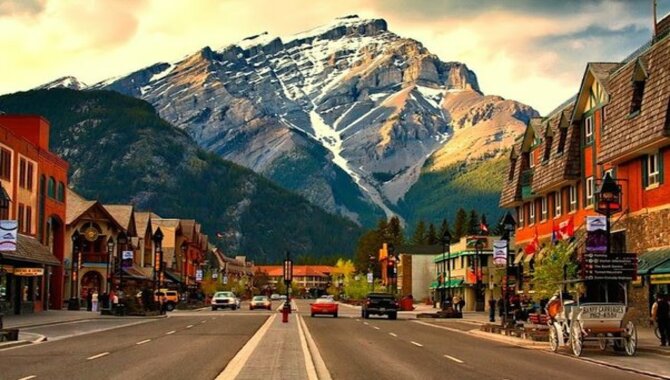 If you're looking for an adventure and relaxing vacation, then a Canada road trip is the way to go. Canada is a vast country with many different landscapes and cultures that are worth exploring. Driving across the vast and diverse landscape of Canada is an unforgettable experience.
From Coast to Coast, there's plenty to explore – from scenic vistas to historical landmarks. And because you can plan your trip, driving is a breeze! The best part? Canada has some of the best roads in the world, making travel a smooth and stress-free experience. So jump on board – it's time for a road trip across this beautiful country.
The Canadian Landscape Is Stunning – From The Rockies To The Coast.
Visiting Canada is an experience not to be missed. From the stunning Canadian landscape to unique cultural experiences, there are many things to love about this country. Driving through its well-maintained roads is a pleasure, and you'll no doubt want to stop at every scenic location along the way.
If you're traveling in the summer, make sure you book your accommodation in advance – demand can be high! No matter when you visit Canada, though, remember to enjoy its delicious food and drink.
Driving In Canada Is A Breeze.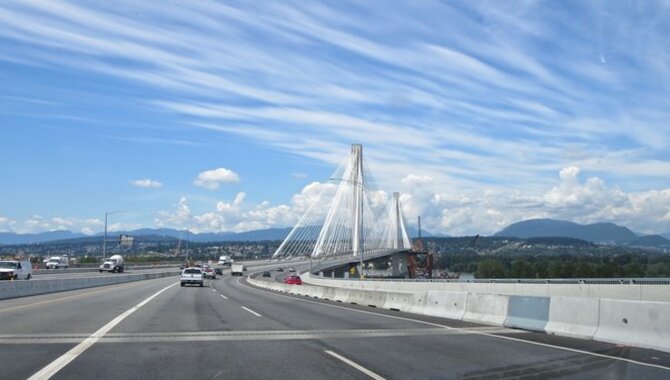 Driving in Canada can be a lot of fun. The roads are in good condition, and the distances between towns are short. This makes it easy to explore the country by car. Although you won't need your driver's license or registration when driving on provincial highways, having them with you is always a good idea if you're traveling on other roads.
You should also ensure that you have all the required documents ready – such as proof of insurance, vehicle registration, etc. – just in case anything unexpected happens while on your trip.
There Are Plenty Of Places To Stop And Explore On Your Trip.
A trip to Canada is an amazing opportunity to see some of the most beautiful scenery in the world. Not only can you enjoy stunning vistas while driving down the road, but you can also explore scenic areas by stopping at various roadside attractions.
You can complete a trip across this country in just a few days if you drive carefully and choose where to stop for lunch or overnight camping trips. Whether taking in iconic landmarks like Niagara Falls or experiencing unique Canadiana like Banff National Park – there's no way that your visit won't be exciting and memorable.
The Scenic Country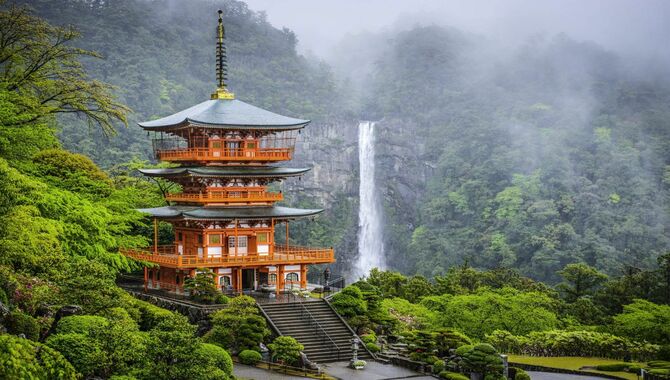 Canada is a massive country that has something for everyone. From driving through some of the most scenic provinces in North America to exploring wildlife and beautiful landscapes, there's no end to what you can do when traveling here.
Make sure to take advantage of all the amazing attractions and activities that are available across Canada – from skiing slopes in Quebec to enjoy a summer picnic at Niagara Falls. The best part is that there's no need to spend an arm and a leg – everything can be found at reasonable prices.
The Best Time To Go – Summertime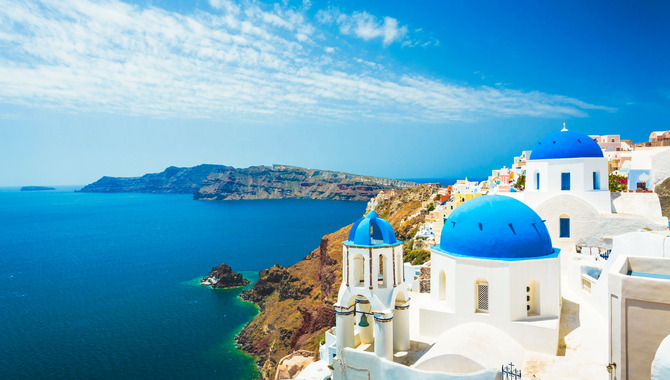 Summertime in Canada is the perfect time to go on a road trip. The weather is nice and hot, without the crowds. You can explore scenic towns and beautiful scenery by driving through forests or the countryside. There are many attractions like Niagara Falls and Victoria Falls to see, making your trip an unforgettable adventure. Make sure you pack your sunglasses and sunscreen – it's guaranteed to be a fun-filled one.
How To Get Around – By Car, Train, Or Plane?
No trip to Canada is complete without a road trip. Whether you're planning to drive, take the train, or fly, this ultimate guide will help you navigate your way around. First of all, make sure you have the necessary documents – like a driver's license and car. Then, it's time to figure out which mode of transportation best suits your needs.
Driving is the easiest way to see all of the sights, but it can be risky if you're not careful. For those of you who would rather not drive, there are many flights available each day from major Canadian cities. If you're looking for a more scenic route, consider taking the train. The best part? You can enjoy scenic vistas without having to fight traffic! So, what are you waiting for? Start planning your road trip today.
Planning Your Route
Planning your road trip can be a lot of fun, especially if you're looking for scenic routes with plenty of attractions and delicious food. Just make sure to consider things like the time of year, weather conditions, and supplies you'll need along the way.
Try planning your route by thinking about what type of scenery you would love to see while on vacation – mountains or coastlines. Cityscapes or quaint villages? Once you've decided on a destination and some key highlights, start jotting down notes about places to eat, stay overnight, etcetera. This will help keep everything organized while on your road trip.
Driving In Canada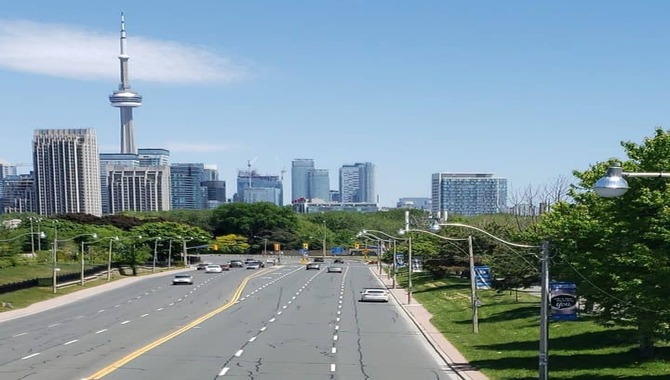 Driving in Canada is a breeze – there are no tolls, and the roads are well-maintained. The best time to visit is during the warm summer months when the weather is sunny and comfortable. If you're traveling by car, make sure to have all your documents – license, registration, proof of insurance, etc.
– with you, as road rules can be different from province to province. If you're planning on flying or taking a train long-distance, do some research first to find out about prices.
Air Travel To And From Canada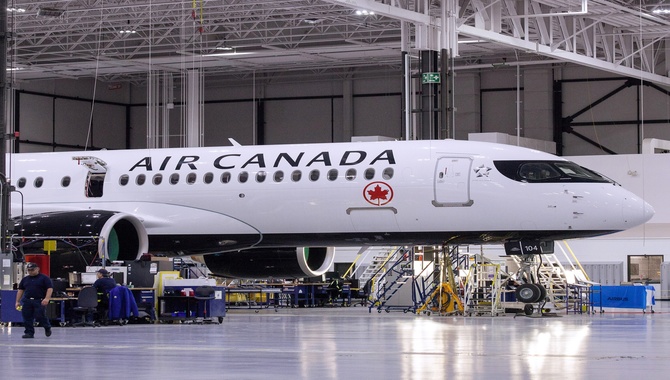 When it comes to getting around in Canada, the most popular way of doing so is by driving. However, if you prefer something other than car trips or want to save some money, public transportation can be your best bet. While air travel between Canada and the US can be expensive, there are ways to cut costs down – for instance, by booking tickets at a cheaper time or flying during off-peak periods. Traveling by plane is definitely worth it for those who want convenience and ease of movement.
Traveling By Train In Canada
Train travel in Canada is a great way to explore the country and avoid traffic. The best time to take a train is during summer when it's less busy. If you're looking for a unique and scenic way to travel around Canada, then train travel is the perfect option for you! Trains go by all sorts of amazing places, from small towns to world-famous tourist destinations. You can buy tickets in advance to save on queues at the station. However, car travel is not recommended if you have a lot of luggage as there are no parking spaces available.
Precautions To Take While Driving In Canada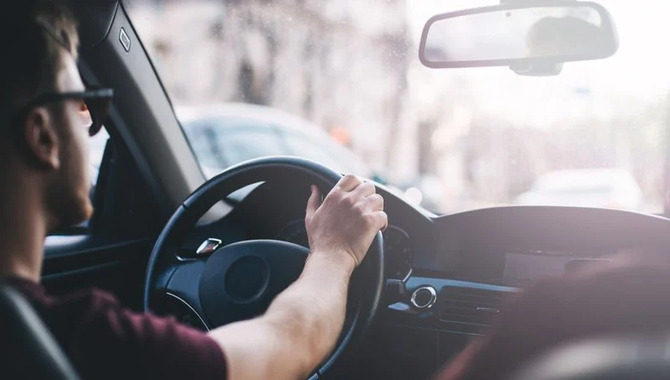 Ready to road trip it up north? Great! Here are some tips to help you make the trip as smooth as possible. When driving in Canada, be aware of the different traffic rules and regulations. For example, in Quebec, you can only drive on the right-hand side of the road. Also, be sure to drive defensively – use caution when turning corners and crossing busy intersections.
Remember to drive at a safe speed and be alert for pedestrians, cyclists, and animals on the road. If you're traveling between provinces or territories, make sure to bring your passport with you. Road trips are a great way to explore new places, meet new people, and soak up the Canadian culture. So pack your bags, put on your seatbelt, and prepare to hit the road.
Make Sure Your Vehicle Is In Good Condition.
Vehicle maintenance is important no matter where you are, but it's especially vital when traveling. Make sure your car is in good condition before setting off – this will help reduce the chances of getting into an accident.
You should complete Checking the oil level, tire pressure, and brakes before you leave while ensuring that your emergency kit is adequately stocked can come in handy on long trips. Drive defensively at all times, and make sure to take frequent breaks to let your mind relax.
Plan Your Route Wisely.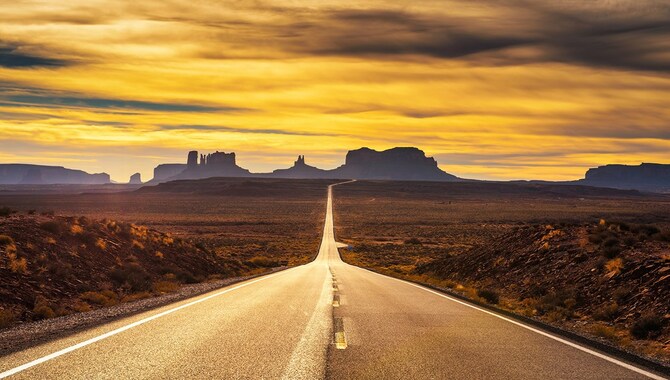 When planning a road trip, it is important to take into account the various factors that can affect your trip. For example, research the roads in advance and make sure you have an accurate map of the area.
Make sure your vehicle is in good condition and that all your accessories are working properly. Drive defensively and be aware of wildlife – they can be dangerous when crossing the road. Keep a close eye on the weather forecast, too, as conditions can change quickly while en route.
Take Note Of The Weather Conditions.
Depending On The Time Of Year, Weather Conditions Can Change Rapidly In Canada. Always Make Sure To Check The Latest Weather Forecast Before You Head Out And Defensively Drive When Traveling In Rural Areas. Also, Be Aware Of Wildlife – Even If It's Just A Moose Or A Bear – And Be Prepared For Winter Driving Conditions That Can Pose Serious Threats To Your Safety.
Use A Map And GPS When Driving.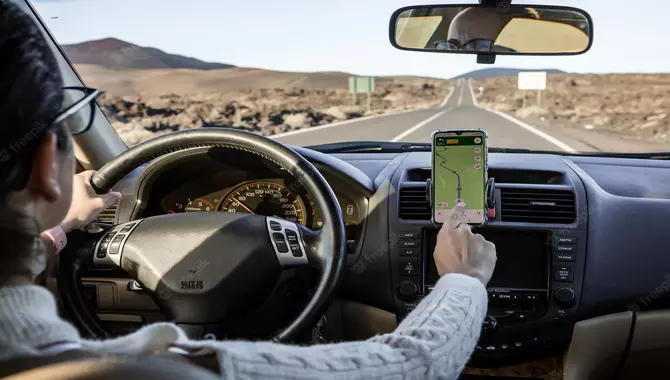 When traveling in Canada, it is always advisable to use a map and GPS. This will not only help you get around more efficiently but can also save you from getting lost or turning down the wrong road.
Be sure to acquaint yourself with all of the scenic highways and roads that can be found across this beautiful country. Cyber theft is on the rise, so take extra precautions when engaging in online activities – keep your devices safe at all times! And finally, drive defensively and be aware of other drivers; this will make for a stress-free trip no matter where you're going.
Be Aware Of Traffic Rules And Regulations.
There are a few traffic rules and regulations that newcomers to Canada should be aware of. For starters, respect the speed limits and drive slowly in towns and villages. Keep a safe distance from other vehicles by driving defensively – watch for potholes, drunk drivers, etcetera. Remember to have a valid driver's license and insurance before hitting the roads.
Conclusion
Some of the best destinations for road trips in Canada include Niagara Falls, Calgary, Toronto, Montreal, and Vancouver. Each of these cities has its own unique attractions that are worth exploring, and they're all located within easy reach of one another.
Plus, with Canada's stunning scenery always on display, there's never a dull moment when traveling around this beautiful country. So, are you planning a road trip to Canada?
Great! In this blog post, we've guided you through the essential steps of planning a Canada road trip. From deciding where to start your journey to choosing the best routes, we will cover everything you need to know to make your trip a success. So, please mark the date in your calendar, and let's start.
Frequently Asked Questions:
1.Is Canada Good For Road Trips?
Ans: Yes, road trips to Canada are definitely a great idea! The country is strikingly scenic and offers a lot to see and explore. The winters can be quite cold, but they make for great hikes, walks, or drives around lakes and rivers during summertime.
2.Where Should I Go On A Road Trip In Canada?
Ans: If you're looking for a great road trip to take in Canada, the Golden Horseshoe area is definitely a top choice. This area includes Niagara Falls, Toronto, Hamilton, and Ottawa. Other popular Canadian destinations for a road trip include Montreal, Vancouver Island, Calgary, and Jasper National Park. Before you go on your trip, make sure to have a map of the area so that you can plan your routes accordingly.
3.How Long Does It Take To Make A Road Trip Across Canada?
Ans: It typically takes about ten days to drive from Coast to Coast across Canada. The driving time is around 7 hours per day, which totals out to 360 miles covered. You can take a variety of routes to explore the different corners of the country so that you can experience as many different landscapes and attractions as possible.
4.How Do I Plan A Road Trip To Canada?
Ans: When planning your road trip to Canada, the most important thing to do is to consult the map. After that, start researching different routes and alternative ways of getting there. You can use online resources like Google Maps or MapQuest for this purpose. Next, think about what type of car you will need.
5.Is Canada Good For Road Trips?
Ans: Yes, road trips to Canada can be a lot of fun. The country is vast and offers a great variety of scenic attractions and landscapes, no matter which direction you choose to travel in.
You can drive your road trip in any direction you want, east to west, north to south, or anywhere in between. If you're worried about getting stuck on the side of the road, don't be – Canadians are very friendly and will help you out if need be. Just make sure to pack your passport and driver's license, just in case.
I'm a travel blogger with a focus on safety. I've been to all seven continents, and I love sharing my tips for staying safe while traveling. I also have a lot of experience with travel hacking and finding the best deals on airfare and hotels. My blog features reviews of restaurants, hotels, and attractions around the world.