If you are planning a long-distance trip with your dog, there are several things you can do to help make the experience safe and enjoyable. Ensure that your dog has adequate medical documentation.
This should include a vaccination record, flea and tick prevention, and a valid health certificate. Also, research the area you plan to visit. Will your dog need a leash? Are there any local laws or ordinances that may affect your pet? Make sure you are aware of any restrictions in advance.
From car travel to flying with your pet. We'll share tips on how to travel a long distance with a dog for packing and caring for your dog so they're as comfortable as possible while you're away. Dogs make great travel companions, and the benefits of taking a dog on a long-distance trip are apparent.
Dogs provide comfort and security while you're away and make travelling more accessible by providing support in various ways. Many countries have specific laws regulating pets inside their borders, so checking the relevant documentation before you leave is important. There are many different ways to travel with your dog, so we've outlined ten below:

How to Travel a Long Distance With a Dog Safely and Effectively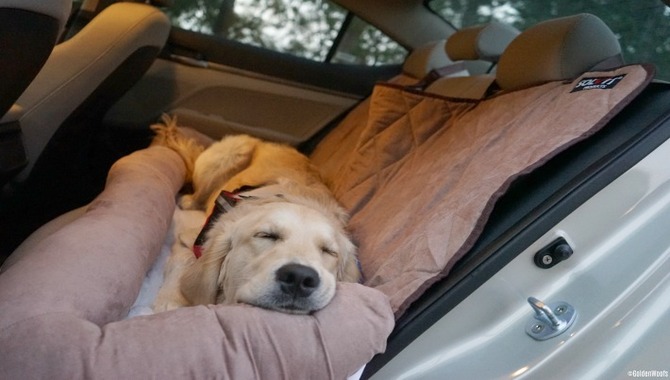 Here we help you with how to travel a long distance with a dog. Travelling with a dog can be a fun and rewarding experience, but it requires a bit of planning and preparation.
Traveling long distances with a dog requires proper planning to ensure their safety and comfort. The first step is to ensure your dog is in good health and up-to-date on all vaccinations. Schedule a check-up with your veterinarian before the trip to ensure they are physically fit to travel. Additionally, ask your vet if there are any medications or supplements that your dog may need during the trip.
Next, choose a mode of transportation that is suitable for your dog. If you are traveling by car, ensure your dog is secured in a carrier or harness attached to a seat belt. Alternatively, you can also consider a crate that can be secured in the trunk of your car. If you are traveling by plane, check with the airline for their specific requirements for traveling with a pet.
Pack your dog's essentials for the trip, including food, water, treats, and any toys or blankets they may need for comfort. It is also important to bring any necessary paperwork, including their health certificate, vaccination records, and any medications they may need. During the trip, take frequent breaks for your dog to stretch their legs and go to the bathroom.
Camping With Your Dog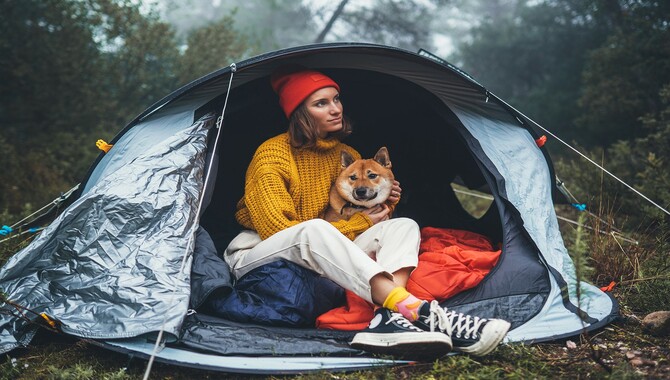 Camping with your dog can be an incredibly rewarding experience, both for you and your pup. Before you set out on your camping adventure, consider a few things. First, make sure you pick a pet-friendly campsite that allows dogs and is properly equipped to handle pets.
Be sure to bring along all the necessary supplies for your pups, such as food, water, and any medication they might need. Additionally, be sure to pack a few toys and treats to keep your pup entertained. Once you arrive at your destination, it's important to always keep your pup on a leash.
Not only is this a safety precaution, but it's also important for the safety of other campers and wildlife. Additionally, make sure to bring along bags to clean up after your pup, as well as a brush to keep their fur from getting.
Hiking With Your Dog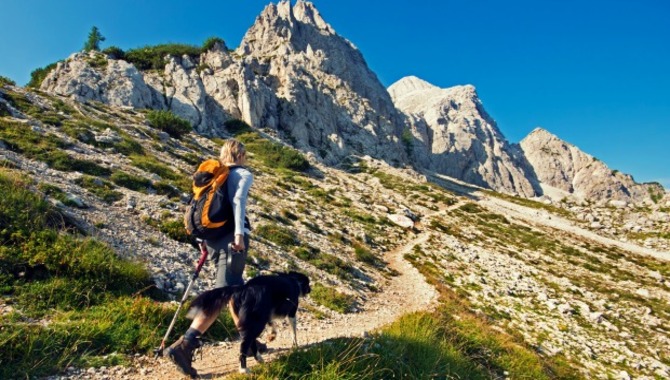 This can be an enjoyable experience for you and your dog, provided you're both prepared for the challenges ahead. Make sure to bring enough supplies – food, water, and poop bags – as well as a sturdy leash and collar. And always be aware of your surroundings; if something seems off about an area, don't take the risk!
If you're hiking is an excellent option; if you're looking for an outdoor activity that will also keep your dog entertained (and tired!)ke sure to bring enough supplies – food, water, poop bags – and be sure to keep an eye on your dog so that he doesn't get lost or injured.
Travelling By Plane With Your Dog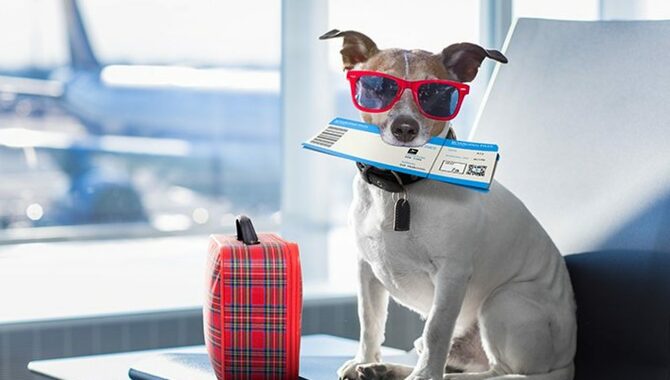 Travelling with your dog by plane can be a stressful experience for both of you, but there are plenty of ways to make the process easier. Firstly, you need to research your airline's pet policies. Most airlines require your pet to be properly secured in a carrier, and you will need to check with the airline to make sure it meets all their requirements.
Some airlines may also require your pet to have a health certificate from a veterinarian to confirm that they are healthy and fit to travel. Finally, make sure you plan ahead. Make sure you are prepared to feed your pet at the appropriate times and make sure.
Travelling By Boat With Your Dog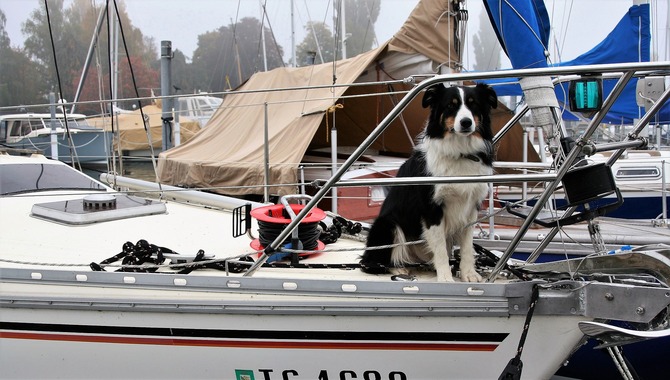 Travelling by boat with your dog can be an enjoyable experience for you and your canine companion. Before setting sail, you should ensure you have all the necessary supplies. A life jacket designed specifically for your dog, as is a secure travel crate, is essential.
Not only will the crate keep your pup safe, but it will also minimize any mess they may make. Additionally, you should bring a supply of your dog's regular food and plenty of fresh water. Ensure your pup is up to date on all their vaccinations and you have a copy of their medical records.
Lastly, ensure that you know the regulations of the marina or harbour you'll be visiting, as some places may have restrictions on dogs.
Once you're on board, it's important to keep an eye on your dog.
Travelling By Train With Your Dog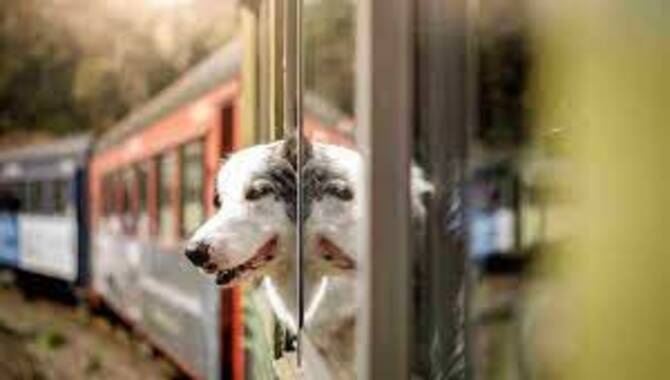 Travelling by train with your dog can be a great experience, but there are some important things to consider first. Depending on the type of train you're taking, you may need to book an advanced ticket and ensure you have all the necessary paperwork.
Many train services allow dogs as long as they are kept on a lead and muzzled. However, they must be kept out of the aisles and away from other passengers. Providing a copy of your dog's vaccination records may also be necessary.
If you're travelling a long distance, looking into whether the train has a designated area for dogs is a good idea. If not, you can always ask the staff at the station if there are any pet-friendly carriages. You should also ensure enough food and water for your dog.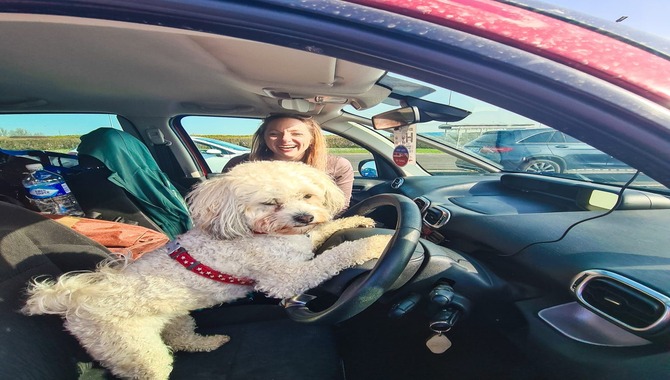 This is the simplest and most -effective way to travel with your dog – make sure to book ahead and find a shuttle that allows dogs. There are many shuttle companies throughout the US, Canada, Europe, Asia, and Australia; be sure to do your research before hitting the road.
Dealing with Emergencies and Unexpected Situations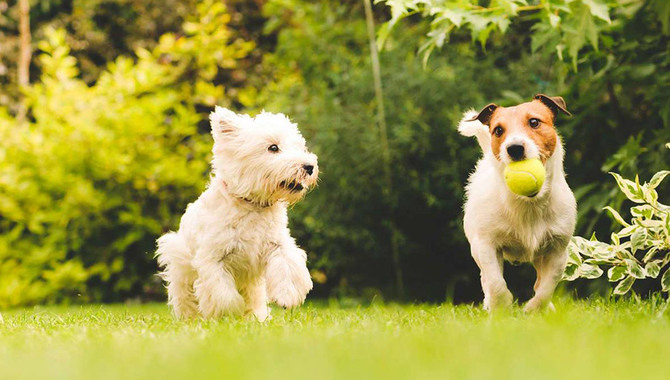 Traveling long distances with a dog can be a rewarding and enjoyable experience, but it is important to be prepared for emergencies and unexpected situations that may arise.
One of the first steps you should take is to ensure your dog has proper identification, including a collar with identification tags and a microchip. This will make it easier to locate your dog in the event that they become lost or separated from you during the trip.
Additionally, it is important to pack a well-stocked first aid kit specifically for your dog, including items such as bandages, antiseptic wipes, and any necessary medications. Familiarize yourself with emergency veterinary clinics along your route in case your dog requires immediate medical attention. By taking these precautions and being prepared for emergencies, you can help ensure that your journey with your furry friend goes smoothly and safely.
Travelling With Dogs In Airports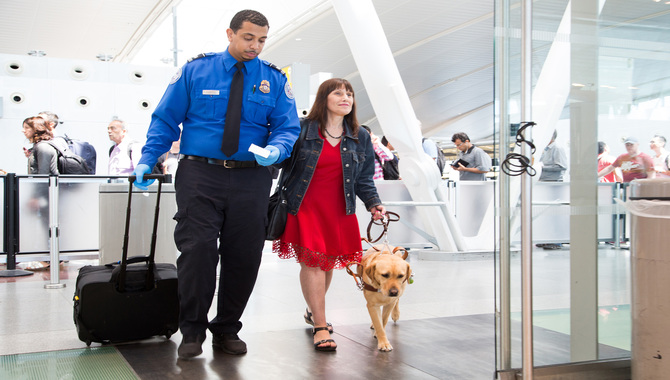 This can be a bit tricky – some airports have rules about how large/small a crate your dog is. Can travel in and whether they require kennels or not. Be sure to do your research prior to your trip so you know what to expect. And lastly, if you have to fly with your dog, bring plenty of supplies – food, water, poop bags – and enough money for the airline's pet fees.
We offer dog walking services in many different parts of the city. Whether you're looking for a quick stroll around the neighbourhood or an extended walk throughout town, we can accommodate you and your pup! We also have specialities such as dog hiking and training sessions for new dog owners.
Conclusion
We hope you enjoyed this blog post about how to travel a long distance with a dog. Here at Benefits, we believe that travelling with your dog is one of the best things you can do for your pup. By following our tips and suggestions, you can make the trip smooth for both of you. Check our website for more helpful information and tips on travelling with your furry friend. Thanks for reading!
Travelling with a dog can be a great experience. But it's important to know what to do when travelling with a dog. By planning ahead, making sure your dog is healthy and comfortable, and ensuring that you have all the necessary supplies, you can reduce stress and make the journey as smooth as possible This blog provides detailed information to make your journey with your furry friend as smooth as possible. Everything from travel preparation to packing the right gear to getting your dog properly vaccinated and trained cover.
FAQ
1.Where Do Dogs Pee On Long Flights?
Ans: They may pee on the plane if you're flying with your dog. This is common due to dogs' excitement and stimulation caused by the new environment and surrounding people. Airlines usually have protocols to clean up accidents, but it's best not to stress about it since most flights are regular without any issues. Keep an eye out for wet spots when you arrive at your destination!
2.Is It OK To Take Dogs On Long Drives?
Ans: Dogs are great companions on long drives, but you must make sure they are watered and fed regularly. If your dog isn't well-hydrated, it will become restless and nervous during the ride. And make sure that they have plenty of fresh air and exercise while travelling – a walk or jog around the block before departure is a good idea!
3.Where To Sit A Dog In The Car?
Ans: A good place for a dog to sit in the car is in front of the driver, next to the driver's seat. This will provide maximum protection from wind and sun while allowing your dog plenty of room to move around.
4.How Do Big Dogs Travel Long Distances?
Ans: Big dogs like Mastiffs, Rottweilers, and Great Danes can travel long distances by walking or running. They're also well-suited for car travel as they have a sturdy frame and usually don't require excessive amounts of exercise while travelling.
5.How Can I Ensure My Dog Stays Comfortable During A Long Car Ride?
Ans: Particularly on long drives, it can be helpful to bring your dog's blanket or favourite toy along. The smell of the familiar will comfort your dog while they travel someplace new or far away. Toys can also be a great distraction. They give your dog something to do besides barking out the window or whining at you.
I'm a travel blogger with a focus on safety. I've been to all seven continents, and I love sharing my tips for staying safe while traveling. I also have a lot of experience with travel hacking and finding the best deals on airfare and hotels. My blog features reviews of restaurants, hotels, and attractions around the world.