The beautiful town of Norwich is one of the hidden gems in Europe. This city is home to some wonderful old churches and an old city center that will make you feel like you're stepping back in time. The city is also known for its castle, which dates back to the 12th century.
It's a great place to visit if you love exploring small cities with beautiful old architecture. When it comes to bucket list cities, Europe is always on top. And why not? The continent has some of the most beautiful cities in the world. After all, it's a regular stop for travelers. But things might have changed recently if you're planning a trip to the old continent and haven't finalized your itinerary.
The old continent is witnessing an unprecedented growth in interest from international tourists. Cities are getting hundreds of thousands of visitors annually, making it difficult to experience them like locals. So before you make your trip plan, here are 12 places in Europe that you should pay attention to.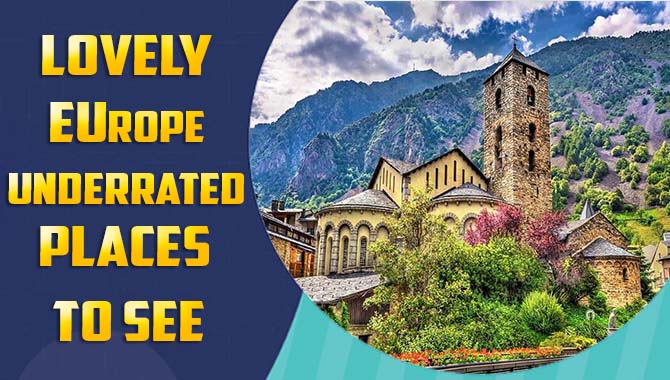 12 Lovely Europe Underrated Place To See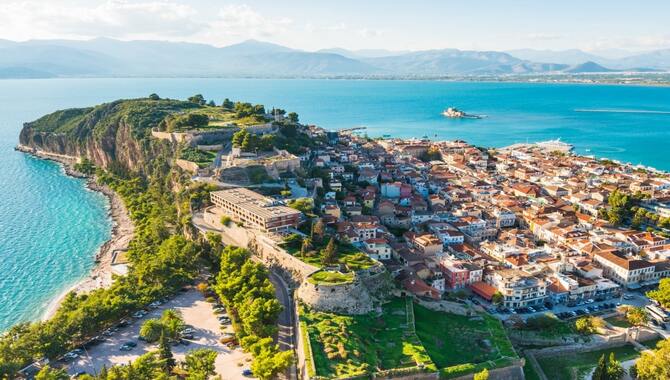 Europe is a continent full of diverse cultures and beautiful scenery. While it's well-known for its exquisite architecture, history, and landscape, many other hidden gems deserve to explore. Europe is an underrated and beautiful continent that deserves more attention.
If you're looking for a new place to visit this year, 12 Europe may be worth considering. This region is underrated and has a lot to offer tourists, both in terms of geography and culture. Here are just some of the reasons why:
1.Norwich, England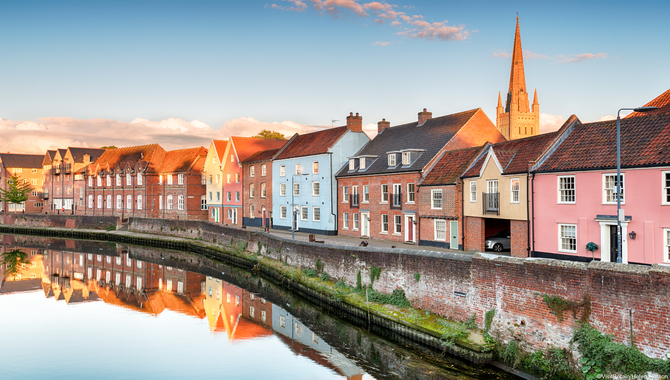 Norwich is a city with a rich history and a fascinating present. It is known for its striking architecture and its cathedral and castle. Norwich Castle is one of the best surviving medieval castles in England, while Norwich Cathedral is an iconic cathedral that has been serving the city since the 11th century.
The city also contains many attractions, including the Norwich Museum and Art Gallery, which houses outstanding art collections. Norwich would be a great place to visit if you're looking for something different from the typical European tourist destinations. It has plenty to offer both history buffs and casual tourists alike.
2.North Uist, Scotland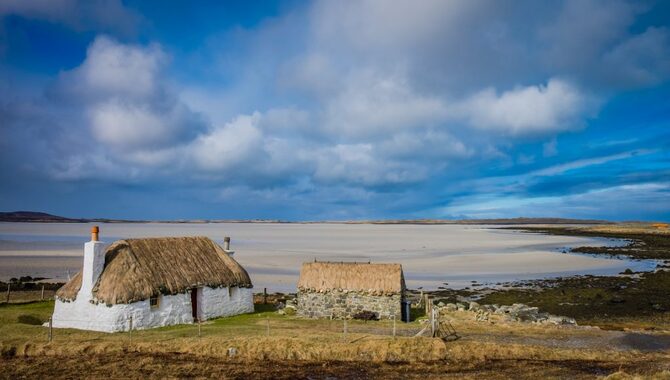 North Uist is a remote and beautiful island located in the Outer Hebrides of Scotland. Offering unspoiled natural beauty and rich history, it is worth visiting. The island is popular for its rugged landscape, stunning coastline, and diverse wildlife.
Several hiking trails are available that lead you to picturesque cliffs and secluded coves. If you're looking for a relaxing weekend getaway, North Uist is an underrated and lovely place to see in Europe.
3.Irish Midlands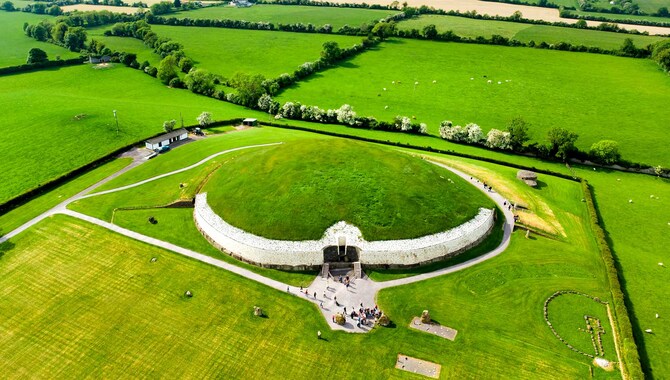 The Irish Midlands is a scenic area in the Midlands region of Ireland. The region features rolling hills, lush forests, and crystal-clear lakes. It is a popular tourist destination famous for its picturesque villages and pubs.
The Irish Midlands is also home to some of the best golf courses in Europe. If you're looking for a relaxing trip with plenty of interesting attractions, the Irish Midlands is a great place to consider.
4.Orange, France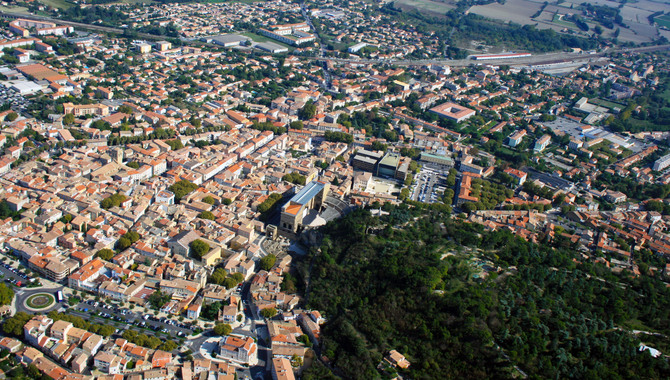 Orange, France, is a small town in the southeast of France. It is best popular for its beautiful historical architecture and scenic landscapes. The town also has several art galleries and museums. Orange is a popular destination for tourists exploring off the beaten path. The town's unique heritage makes it a wonderful place to visit. Orange will be worth your time and attention if you are looking for culture or adventure.
5.Basel, Switzerland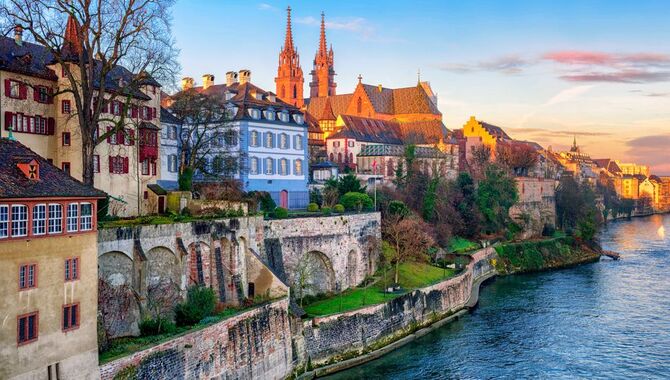 Basel is a city in Switzerland popular for its beautiful architecture and skyline. It is also home to some of the world's most important museums, including the Museum of Art and the Kunst museum Basel. The city is a popular tourist destination, and its many attractions make it a great place to spend a day or longer.
In addition to museums and historic sites, Basel also offers plenty of activities for visitors, including hiking, bike rides, and boat tours. Whether you are spending a day or a weekend in Basel, there is sure to be something that can pique your interest and keep you occupied. This city has it all regarding attractions and activities, making it an ideal place to visit.
6.Apuseni Mountains, Romania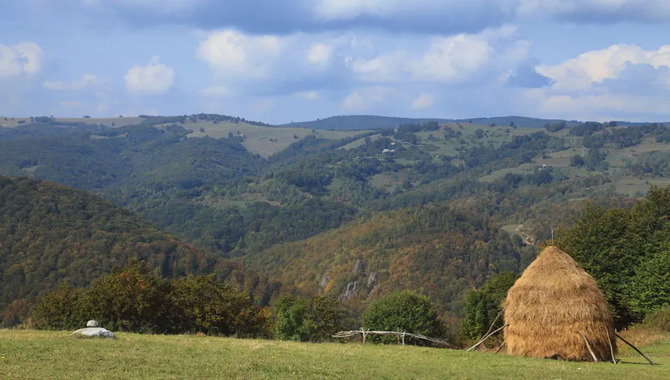 The Apus Eni Mountains are a UNESCO World Heritage Site located in Romania and are home to a diverse range of natural habitats, including forests, meadows, and wetlands. The mountains are also famous for their rich biodiversity, which includes a variety of animals, including bears, wolves, and foxes. The Apuseni Mountains contain some of the darkest night skies in Europe, making it an excellent place to view the stars.
The Apus Eni Mountains are filled with unique natural beauty and offer many opportunities for outdoor exploration. They are ideal for hiking, mountain biking, camping, and more. If you're looking for a place to see the night sky, the Apus Eni Mountains are sure to have it all.
7.Zagori, Greece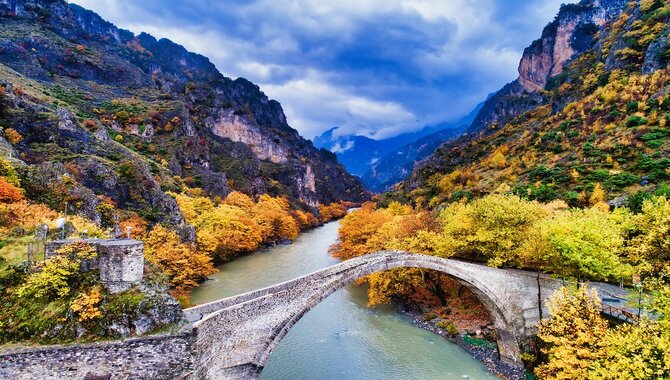 Zagori is a small town in the eastern Peloponnese region of Greece famous for its unique architecture and stunning landscapes. It is home to several churches and monasteries, including the impressive Moni Megali, which stands tall above the town.
The town is also popular for its traditional handicrafts, such as embroidery and pottery. If you're looking for a beautiful, peaceful place to visit in Greece, Zagori should be at the top of your list. This town has something unique to offer to everyone who visits it.
8.Patmos, Greece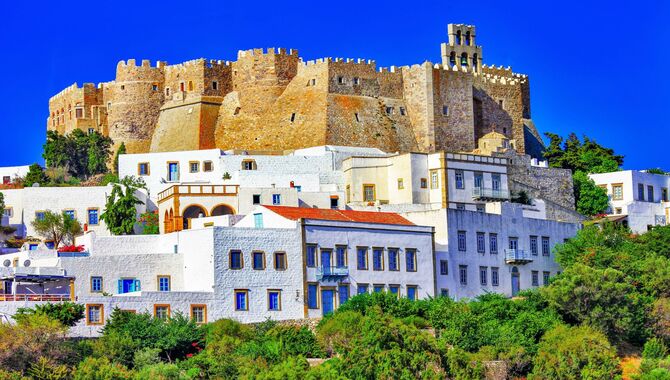 Patmos is an island in the Aegean Sea, off the coast of mainland Greece. It is famous for its eerie beauty and important religious sites. The island is home to the Orthodox monastery of Saint John the Theologian, which houses some of Christianity's most sacred relics, including part of Jesus' cross and the Shroud of Turin. Besides this monastic center, Patmos has several churches, a cathedral, and a monastery dedicated to Saint John.
The island is a popular tourist destination due to its unique landscape and history. It was one of the locations featured in the book The Life of St. John the Theologian, written by Saint Jerome. This work tells the story of John's life and describes some of his important works in Patmos.
9.Henne Strand, Denmark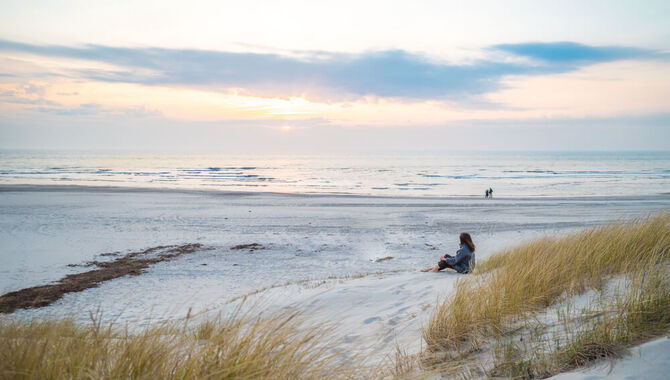 Henne Strand is a peaceful beach located in the town of Vejle in Jutland, Denmark. The beach is known for its clear waters, white sand beaches, and lush forests. The park area around the beach offers hiking trails, picnic areas, and several bars and restaurants. The strand features a children's play area that provides fun activities for residents and tourists alike.
The beach is best suited for swimming, sunbathing, and taking photos. Henne Strand is an underrated place to visit if you're looking for a relaxing vacation experience. It has beautiful beaches and forests, delicious cuisine, and engaging nightlife. If you're traveling to Denmark or planning a trip there, check out Henne Strand and other hidden gems of the country.
10.Nellim And Lake Inari, Finland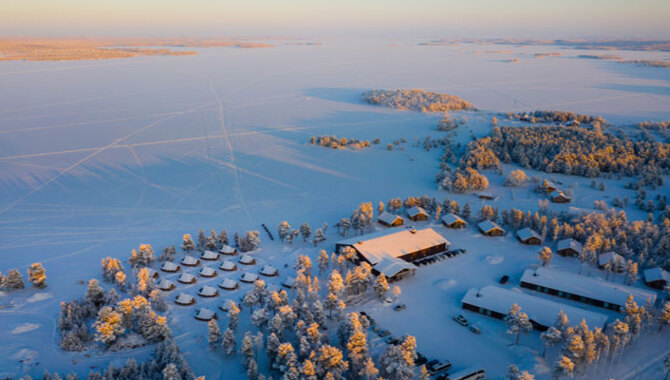 Nellim and Lake Inari is a beautiful lake located in Finland. The lake is home to several unique wildlife species, including the rare white-tailed eagle. The area around the lake is also known for its stunning forests and mountains. Visitors can enjoy hiking and skiing in the nearby area. Nellim and Lake Inari are must-see locations if you're planning a trip to Europe. It's a great place to spend a weekend or a few days in Europe.
11.Antwerp, Belgium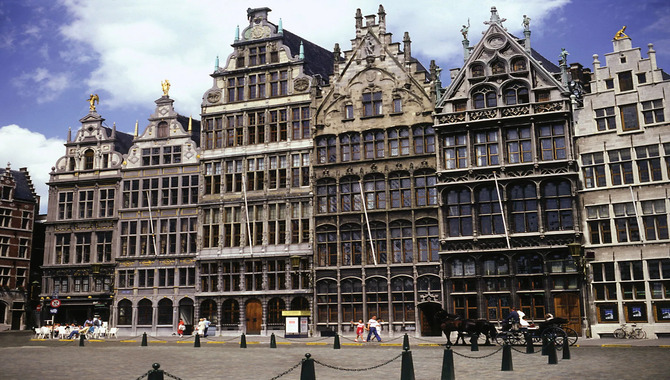 Antwerp is a must-see destination for anyone interested in medieval history. The city features a rich architectural heritage, with some of the city's most iconic buildings dating back to the 16th and 17th centuries. These include the city hall and cathedral, the famous swan statue on the river Scheldt, and many more.
Other attractions include museums chronicling the local heritage, anthropology, and modern art. If you have time to spare, Antwerp's nightlife options are also worth exploring. The city center is home to plenty of bars and cafes where you can enjoy casual conversation and great local cuisine. All in all, it's safe to say that Antwerp is one of Europe's hidden gems.
12.Wiesbaden, Germany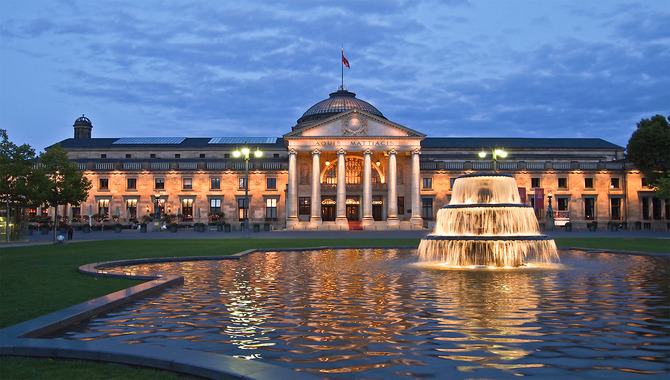 Wiesbaden, a city in southwestern Germany known for its beautiful parks and gardens, is also known for its rich history and cultural attractions. The city is home to various museums and galleries, including the State Museum of Archeology and the Schloss Schwanenburg castle.
It also has a variety of nightlife options, including bars and clubs. Wiesbaden is a great choice if you're looking for a trip full of beauty and history. It is located near several historical cities, such as Mainz and Frankfurt am Main, making it an ideal place for heritage buffs.
Things To Keep In Mind While Touring Lovely Europe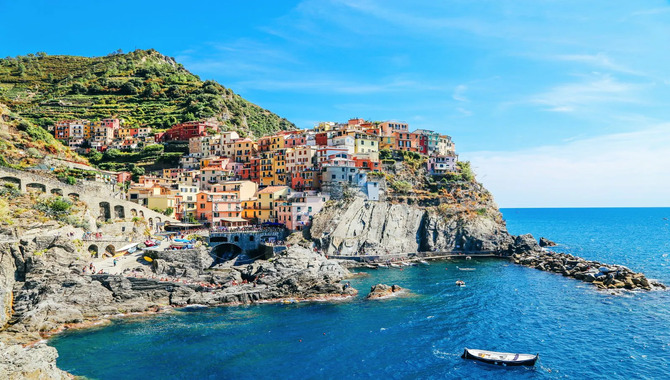 Before you go on a trip to Europe, it's important to do your research and take note of the various things that can help you enjoy your trip. Here are some recommendations:
Pace yourself. Don't push yourself too hard, and avoid doing too much in a day.
Have a plan B in case of bad weather. If it starts raining or snowing, don't hesitate to change your plans and find an alternate route.
Bring cash and know the currency conversion rates before you travel. The best way to do this is by reading up on the country you're visiting and studying the currency conversion charts provided by your bank or financial institution.
Keep in mind that some places are closed on Mondays or Tuesdays. Before going there, check the dates for the closure of the place on your itinerary and be prepared for any eventuality.
Tips For Making The Most Of Your Trip To Lovely Europe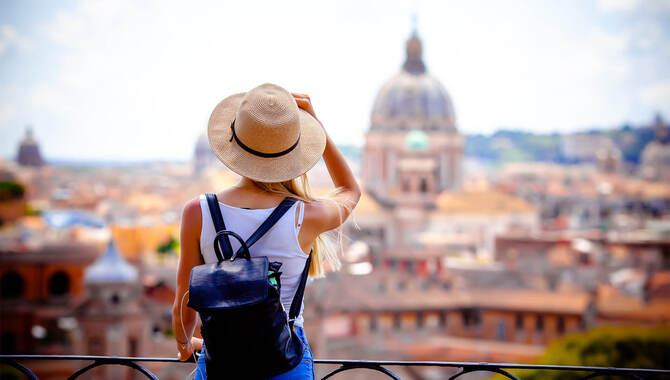 If planning a trip to lovely Europe, you must go off the beaten path to discover hidden gems. This will help you make the most of your time in the beautiful country.
It's a good idea to plan your trip around festivals and events happening in lovely countries. These can provide you with unique experiences that you wouldn't experience otherwise.
One way to explore beautiful cities by foot, bike, or public transportation is to use those options when available. Also, making the most of delicious food and wine available in lovely countries is a good idea.
Finally, having a Euro banknote wallet while traveling in beautiful EU countries is important. This will help avoid hassles while traveling abroad.
Conclusion
If you want to discover the best-hidden gems of Europe, it's best to start from the basics. You can find accommodations ranging from small, family-owned guesthouses to massive five-star resorts that can accommodate hundreds or thousands of travelers.
You can choose from various cuisine and art, ranging from gourmet cuisine in upscale restaurants to local cuisine in small cafes and pubs. Traveling by car or public transport is sufficient for moving around the town.
If you want to immerse yourself in the culture, visiting cities such as Paris, Amsterdam, and Rome, which has a rich heritage and beautiful old buildings, is best. When traveling around beautiful cities in lovely Europe, it's best to plan your trip based on what interests you most.
Frequently Asked Questions:
1.Why Is Lovely Europe One Of The Underrated Places To See In Europe?
Ans. There are a lot of beautiful places to see in Europe, but Lovely Europe is often underrated because it can be difficult and sometimes unappealing to travel there due to bad weather. When planning your trip, it's important to have a backup plan if things don't go as planned.
2.What Are Some Of The Most Beautiful Sights To See In Lovely Europe?
Ans. One of the most beautiful sights to see in Lovely Europe is the beaches of the Mediterranean Sea. Not only are these beaches scenic, but they're also great places to relax and enjoy the sun.
3.What Are Some Of The Best Things To Do In Lovely Europe?
Ans. Some of the best things to do in Lovely Europe are to explore beautiful cities such as Vienna, Barcelona, and Venice. Additionally, you should check out several festivals and events throughout the year.
4.What Is The Most Scenic Place In Europe?
Ans. Since it depends on your preferences, however, if you're looking for a beautiful place to visit, then Vatican City would be an excellent option.
5.What Is The Most Underrated Travel Destination?
Ans. If you're looking for a beautiful, underrated travel destination, then Lovely Europe should definitely be on your list.
This region includes beautiful locations like Dubrovnik, Venice, Florence, and Madrid. The weather in Lovely Europe is usually mild and comfortable, making it an accessible destination for all travelers.