When investing in luggage, durability is a key factor to consider. After just a few trips, no one wants their suitcase to fall apart. Several brands are known for producing high-quality, durable luggage that can withstand the rigors of travel.
There are plenty of options, from renowned brands such as Samsonite and Tumi to newer players in the market like Away and Rimowa. We will introduce you to the top 7 most durable luggage brands frequent travelers trust.
Also, We have covered you, from Pelican's reliable and affordable options to Rimowa's unrivaled durability and style. We will also discuss why durable luggage is essential for travelers and what makes a luggage brand durable.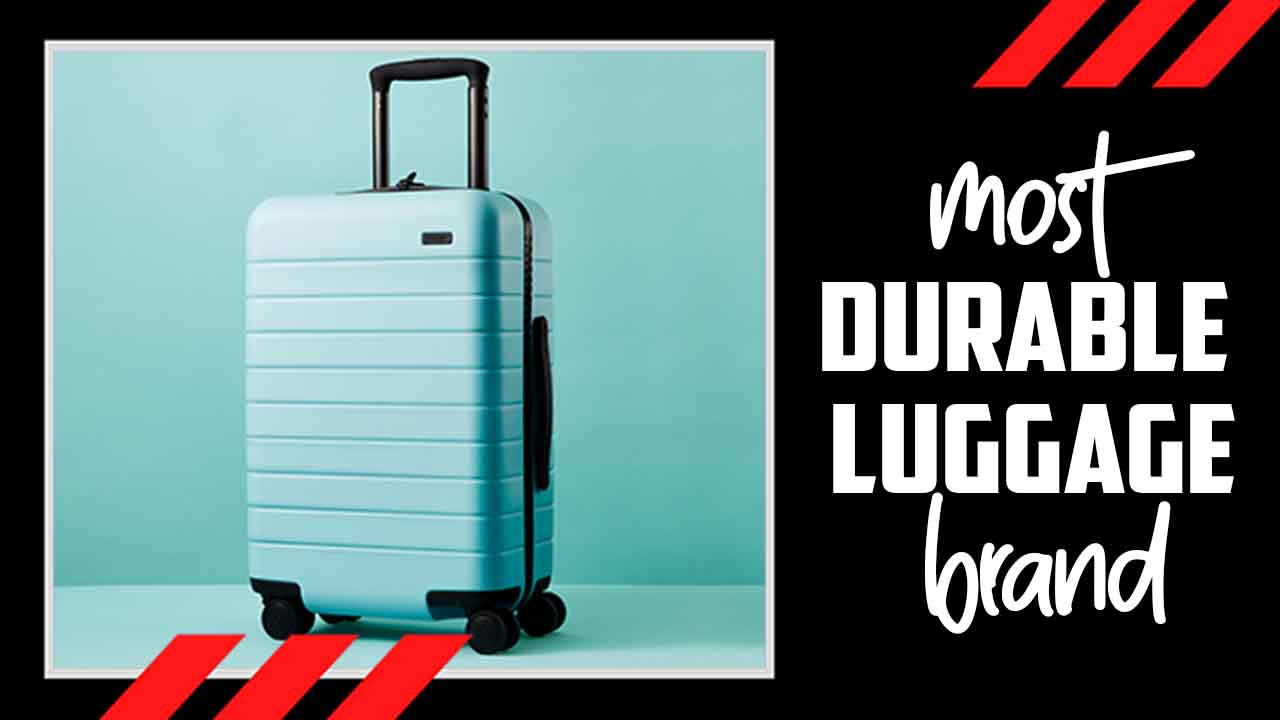 The 7 Most Durable Luggage Brand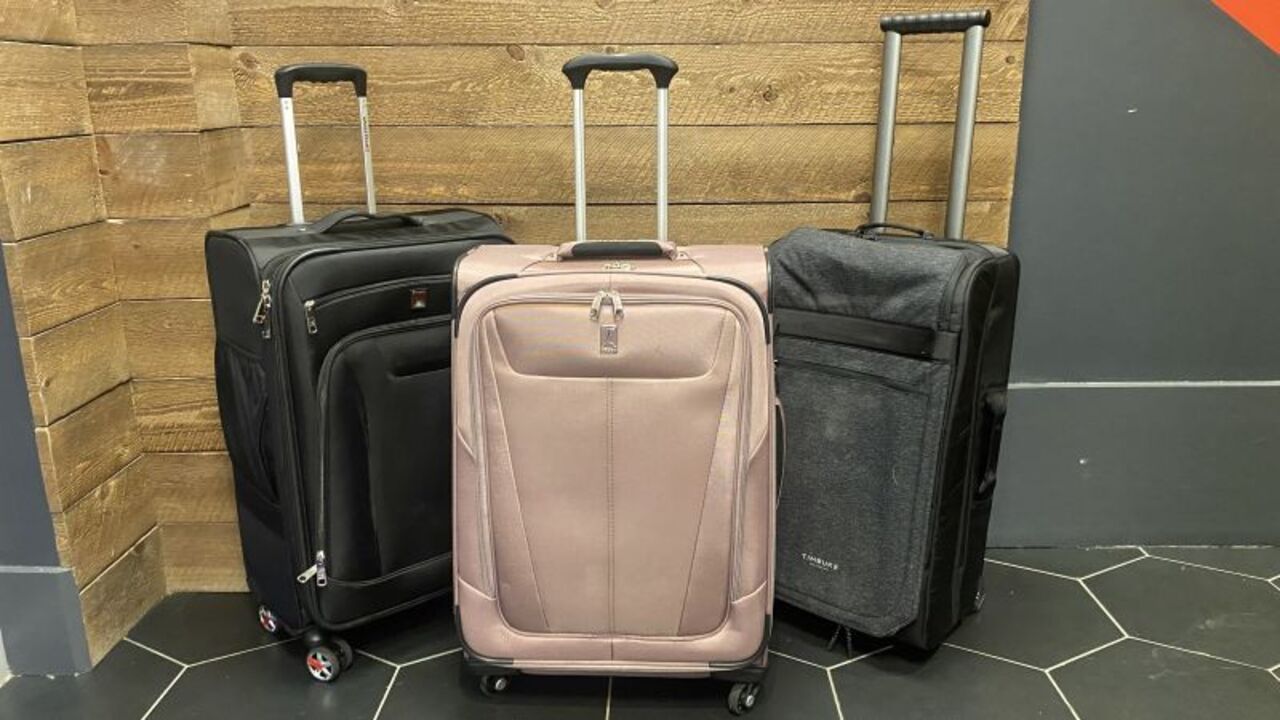 Regarding durable luggage, certain brands stand out for their reputation and quality construction. Samsonite is well-known for its durability and high-quality materials, making it a popular choice among travelers.
When it comes to choosing durable luggage, several brands consistently rank high in terms of quality and longevity. Here are seven of the most durable luggage brands on the market. Consider material quality, construction, warranty coverage, and customer reviews when choosing a durable luggage brand.
1. Pelican: Reliable, Affordable, Durability
Pelican has designed its luggage offerings specifically to withstand the demanding nature of travel, making them renowned for their robust and rugged qualities. Crafted from high-impact polymer materials, Pelican cases are crush, water, and dustproof, ensuring your belongings remain safe and secure throughout your journey.
The brand builds luggage with sturdy latches, hinges, and handles that endure rough handling and unexpected impacts. Pelican offers various sizes and styles to cater to travel needs, whether you require a compact carry-on or a spacious checked baggage option.
While Pelican luggage may come with a higher price tag than some other brands, its exceptional durability and reliability make it a worthwhile investment for frequent travelers seeking peace of mind.
2. Briggs & Riley: Luxury Durability At A Price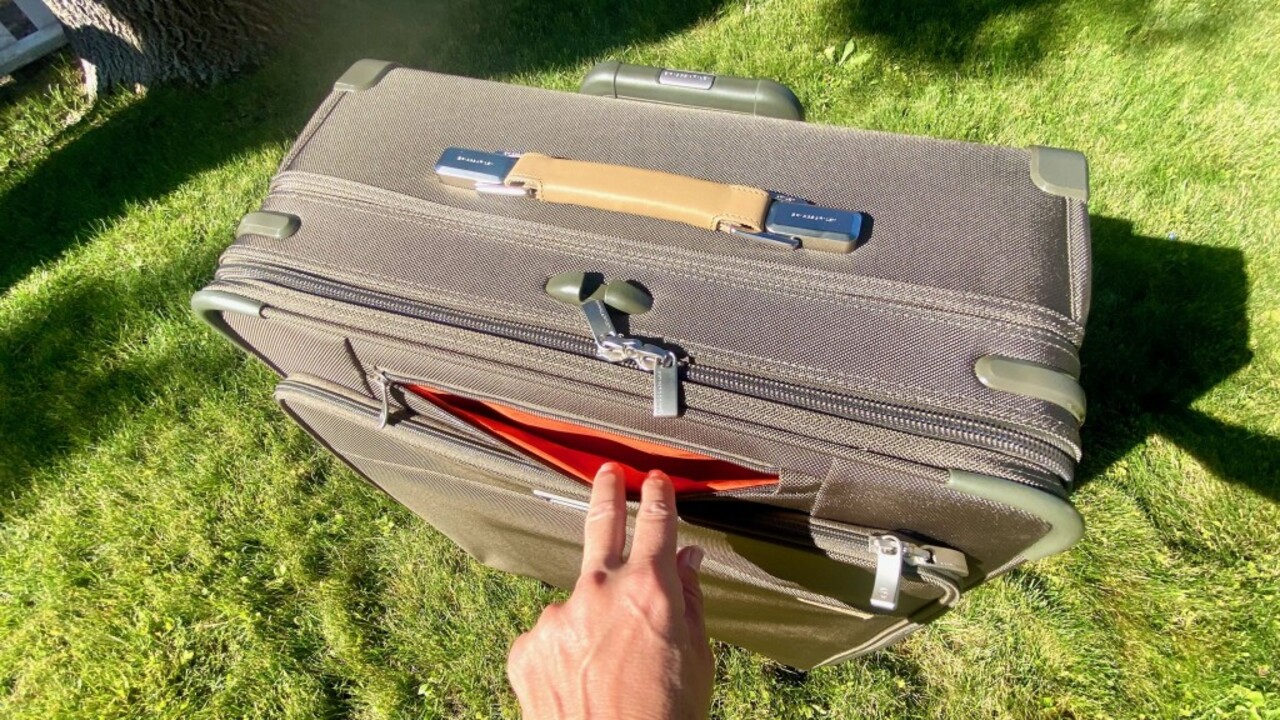 Briggs & Riley has earned renown for producing high-quality and long-lasting luggage that can withstand the rigors of travel. The brand prioritizes durability by utilizing innovative materials and construction techniques. They have such confidence in their products' durability that they offer a lifetime warranty on all their luggage.
While the price of Briggs & Riley may be higher than other brands, many travelers consider it a worthwhile investment due to its exceptional longevity. Functionality is also a key aspect of their designs, with features like expandable compartments and easy maneuverability. Briggs & Riley offers luxury durability built to last, making it an excellent choice for frequent travelers who value quality and reliability.
3. Rimowa: Unrivaled Durability And Style
The brand utilizes robust materials such as aluminum and polycarbonate to craft strong and sturdy suitcases. Rimowa's luggage is designed to endure rough handling during travel, even in situations like being dropped or thrown. In addition to durability, the brand also offers innovative features like multi-wheel systems that enable effortless maneuverability.
Rimowa caters to diverse travel needs and preferences by providing various styles and sizes. Whether you prefer a carry-on or a larger suitcase, Rimowa covers you. With its unrivaled durability and stylish designs, Rimowa stands out as a top choice for travelers seeking reliable, high-quality luggage.
4. Tumi: Quality And Durability For Any Budget
Tumi, a well-known brand in the luggage industry, is synonymous with quality and durability. Their wide range of luggage options includes suitcases, carry-ons, and travel accessories, catering to the needs of every traveler.
Tumi ensures its products are built to last by utilizing premium materials like ballistic nylon and polycarbonate. Reinforced corners, sturdy handles, and smooth-rolling wheels provide added convenience and durability. With Tumi, you can know that a trusted and reliable luggage brand protects your belongings.
5. Thule: Versatile Protection For Any Adventure
Thule, a renowned brand in the luggage industry, offers versatile and durable options for travelers seeking reliable protection. With a wide range of luggage options including suitcases, backpacks, and duffel bags, Thule ensures you can find the perfect companion for any adventure. Their luggage is designed to withstand rough handling, protecting your belongings during travel.
Thule utilizes premium materials such as ballistic nylon and polycarbonate shells, ensuring exceptional durability. Reinforced corners, strong zippers, and sturdy handles further enhance the longevity of their products.
Thule's innovative features, like compression straps and removable storage compartments, make your journey convenient. When it comes to durability and versatility, Thule stands out as an excellent choice for frequent travelers seeking high-quality luggage options.
6. Away: Durable And Stylish Luggage For Any Occasion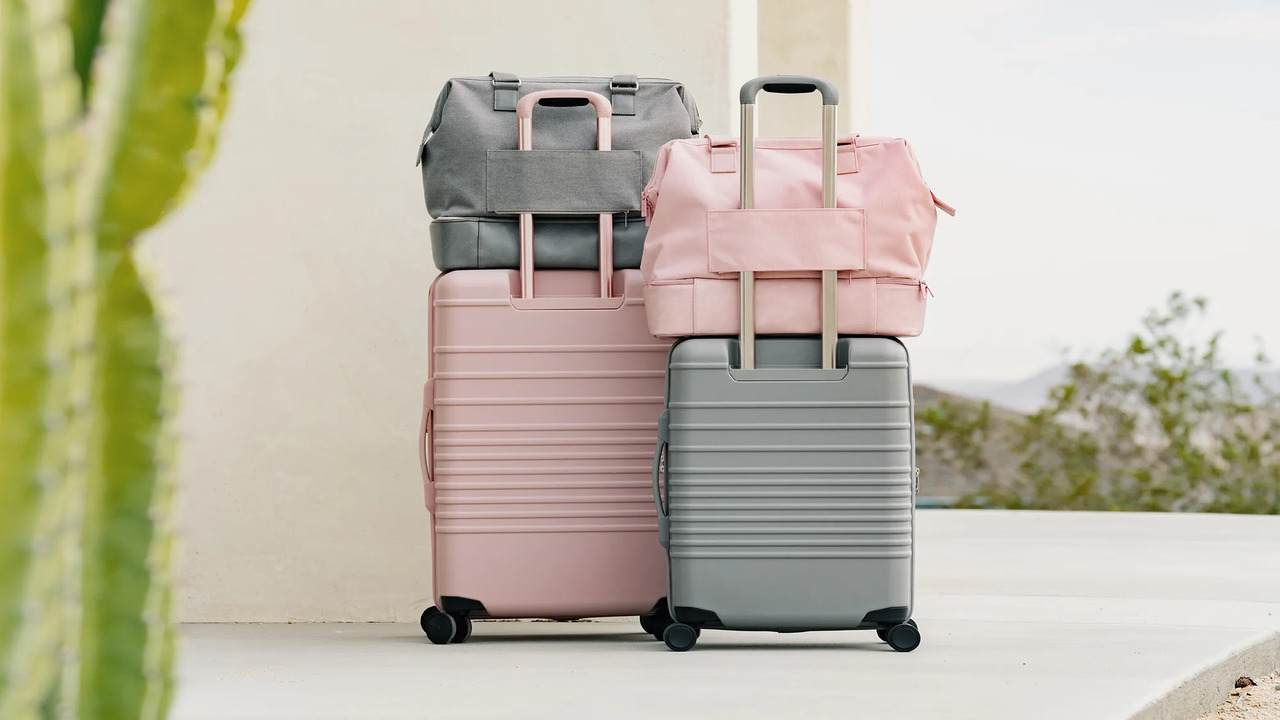 Away is a renowned luggage brand for its durability and stylish designs. Crafted with high-quality materials like polycarbonate shells and reinforced YKK zippers, Away luggage ensures long-lasting durability and enhanced security.
Whether you need a carry-on or a larger checked bag, Away offers various sizes and styles to cater to travel needs. Their luggage has useful features such as compression systems, built-in TSA-approved locks, and removable laundry bags, adding convenience to your journey.
Customers are consistently impressed by the durability of Away luggage, as it withstands frequent use and rough handling, making it a reliable choice for frequent travelers.
7. Osprey: Durable And Affordable Solutions
Osprey, a well-known luggage brand in the industry, is highly regarded for its durability and affordability. With a diverse range of options, including backpacks, duffel bags, and wheeled suitcases, Osprey caters to various traveler needs.
The brand's commitment to using top-notch materials and construction techniques ensures the longevity of its products. Whether it's rough handling or extreme weather conditions, Osprey's luggage is designed to withstand the rigors of travel.
With numerous customer testimonials praising its durability, Osprey stands out for its excellent customer service. For those in search of reliable and budget-friendly luggage solutions, Osprey is a top choice.
Why Durable Luggage Is Essential For Travelers
When traveling, having durable luggage is essential for several reasons. Firstly, durable luggage ensures that your belongings are well-protected during transit. Sturdy materials like polycarbonate and ballistic nylon will shield your items from any potential damage.
Secondly, investing in durable luggage can actually save you money in the long run. By choosing a high-quality, durable suitcase, you won't have to constantly replace damaged bags, resulting in fewer expenses over time. Additionally, durable luggage is designed to withstand the rigors of travel, including rough handling by airport staff and exposure to various weather conditions.
This means that no matter your luggage's circumstances, it will remain intact and secure. Lastly, choosing a reputable and trusted luggage brand known for its durability, such as Samsonite or Tumi, can give you peace of mind while traveling. You can trust that your belongings are safe and secure, allowing you to focus on enjoying your trip.
What Makes A Luggage Brand Durable?
When looking for the most durable luggage brand, there are a few key factors to consider. Firstly, the materials used to construct the luggage can greatly impact its durability. Look for brands that use high-quality materials, such as polycarbonate or ballistic nylon, known for their strength and resistance to wear and tear.
Additionally, pay attention to the stitching and hardware of the luggage. Reinforced stitching and sturdy zippers and handles can contribute to the overall durability of the bag. Finally, consider the brand's reputation for quality and customer reviews. By considering these factors, you can find a luggage brand that will withstand the rigors of travel and provide lasting durability.
Conclusion
Investing in durable luggage is essential for travelers who want their belongings to stay safe and secure during their journeys. Whether you're a frequent flyer or an occasional traveler, having luggage that can withstand the rigors of travel is crucial.
From the reliable and affordable options like Pelican and Osprey to the luxury durability of Briggs & Riley and Rimowa, plenty of top-notch brands exist. When selecting most durable luggage brand, consider factors such as material quality, construction, and additional protective features like reinforced corners and TSA-approved locks.
Remember, your luggage is not just a means to carry your belongings but also a reflection of your personal style. So choose a brand that offers durability and matches your aesthetic preferences.
Frequently Asked Questions
1.Which Luggage Is Most Durable?
Ans: For durability, some top luggage brands stand out. Brands like Samsonite, Travelpro, and Rimowa are known for their strong construction and resistance to damage. Look for features like hardshell construction and reinforced corners for added durability. Materials like polycarbonate and aluminum offer excellent strength. Checking warranties and customer reviews can also give insights into a brand's durability.
2.What Is The Most Durable Hardside Luggage?
Ans: Regarding durable hardside luggage, brands like Samsonite, Rimowa, Travelpro, and Delsey are worth considering. These brands offer high-quality suitcases with excellent durability, ensuring your belongings stay safe during travel.
3.Do Airlines Prefer Hard Or Soft Luggage?
Ans: Airlines do not have a preference for hard or soft luggage. Hard-sided luggage may offer better protection for fragile items, while soft-sided luggage is more flexible and easier to fit into tight spaces. Choosing between hard or soft luggage depends on personal preference and travel needs.
4.What Is The Lifespan Of A Suitcase?
Ans: The lifespan of a suitcase can vary based on quality and usage. Typically, a well-made suitcase lasts 3 to 10 years. Factors like frequency of use, handling during travel, and material durability play a role. Proper care can extend its lifespan, such as avoiding overpacking and storing in a dry place.
5.How Do You Choose A Good Brand Of Luggage For Travel?
Ans: When choosing a good luggage brand for travel, consider factors like durable materials (polycarbonate, ballistic nylon), warranty length (indicating confidence in durability), and reviews from other travelers. Also, think about your specific needs and look for features such as expandability, TSA-approval locks, and smooth-rolling wheels.
I'm a travel blogger with a focus on safety. I've been to all seven continents, and I love sharing my tips for staying safe while traveling. I also have a lot of experience with travel hacking and finding the best deals on airfare and hotels. My blog features reviews of restaurants, hotels, and attractions around the world.