Travelling can be exhausting. But it's worth it to savor all the delicious food options available when you're not cooking at home. But with so many choices, can you trust your taste buds when making food choices for your trip? This article has compiled a list of quick and easy hotel room meals.
And you can prepare without fuss to make things easy. Some of these meals require just a few simple ingredients. And while others call for a little more effort but are ultimately worth it. So whether you're traveling for business or pleasure, have these meal ideas ready.
What Is A Travel Food Hack?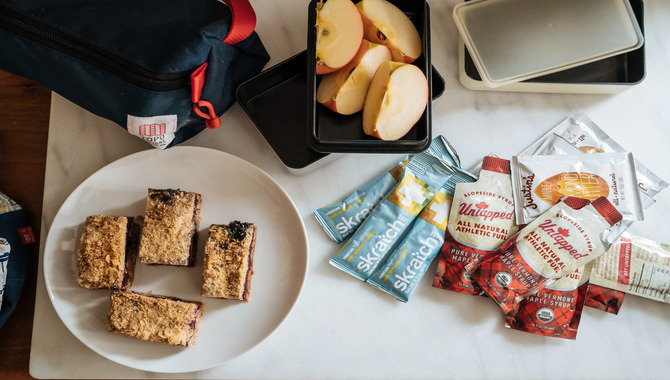 When you're on vacation, staying well-fed and energized is important. That's where travel food hacks come in. These simple tips and tricks can help you save money and get the most out of your hotel room meals.
Some quick and easy food hacks include prepping your food in advance. Packing snacks for when you get hungry, and ordering in from a nearby restaurant when you're too busy to cook. Following these tips ensures you're getting the best possible meal while on vacation without having to break the bank.
Top Quick And Easy Hotel Room Meals To Keep You Supple On Your Trip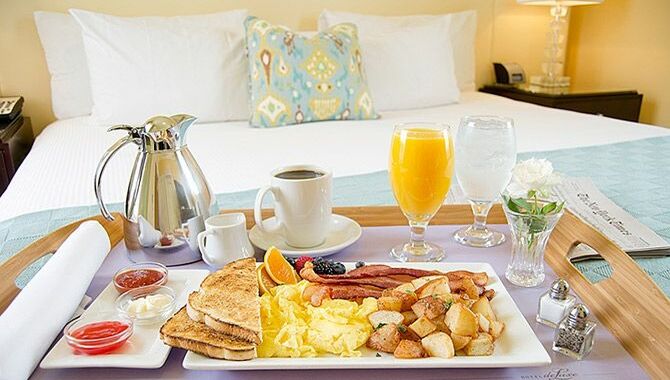 When on a trip, it's important to stay fueled so that you don't feel sluggish or hungry all the time. There are plenty of quick and easy hotel room meals that you can pack. And you can eat during your travels to make sure you're always satisfied.
Some of the meals we've included are classic comfort food like pizza and pasta. But there are also more unusual choices like buffalo chicken dip or salmon teriyaki. Whatever your taste buds might be in the mood for, we're sure one of these meals will fit the bill.
Here are five of the best:
Grilled Cheese Sandwich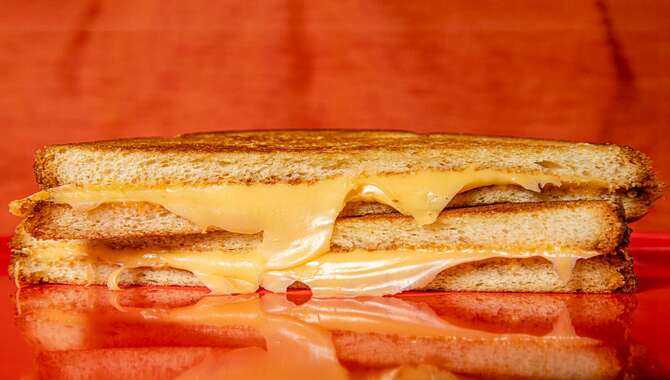 If you're looking for a quick and easy hotel room meal, you should try a grilled cheese sandwich. It's simple to make and can be filling enough that you won't need to snack on anything else throughout the night.
To make a grilled cheese sandwich, all you need is some bread (either homemade or store-bought), cheese (cheddar is classic, but any kind will do), and butter or margarine. You can grill the sandwich using an electric oven or stovetop grill or heat some sandwiches in the microwave. Once after cooking your sandwich, slice it into halves or quarters and serve it warm with some soup or salad for dipping.
Sausage Pizza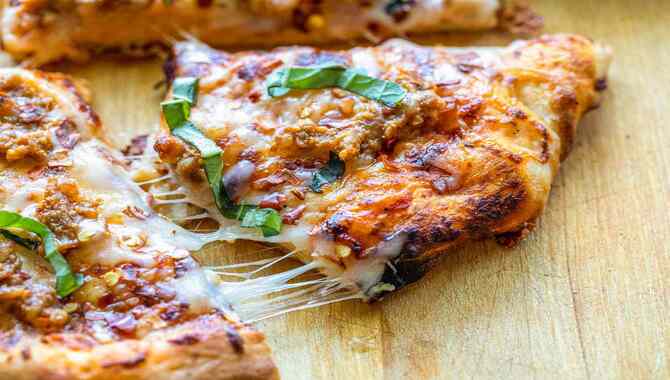 The sausage pizza is the perfect option if you're looking for a quick and easy hotel room meal. It's a simple dish you can make in just minutes, packed with tons of flavor.
To make sausage pizza, start by prepping your ingredients. To taste, you'll need some bread dough, mozzarella cheese, sausage (or other meat), tomatoes, and salt and pepper.
Once your ingredients are ready, spread the dough on a baking sheet and top it with the cheese, sausage, tomatoes, and salt and pepper to taste. Bake the pizza in a preheated oven until it's golden brown and bubbly. About 15 minutes should do the trick.
Spaghetti With Meat Sauce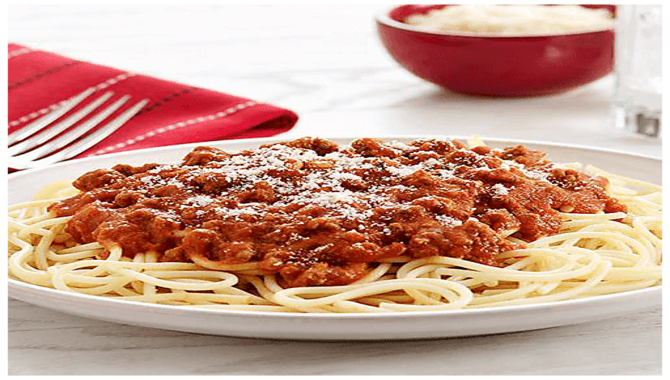 Some people like to cook meals while on vacation, while others want something quick and easy. In either case, you can choose from many good hotel room meals. One of the quickest and easiest dishes that you can make is spaghetti with meat sauce.
All you need is a pot or pan, some pasta, a sauce (either homemade or commercially available), and some meat. You can also add some vegetables if you wish. Once after cooking through everything, all you have to do is serve it up and enjoy it.
Teriyaki Chicken Skewers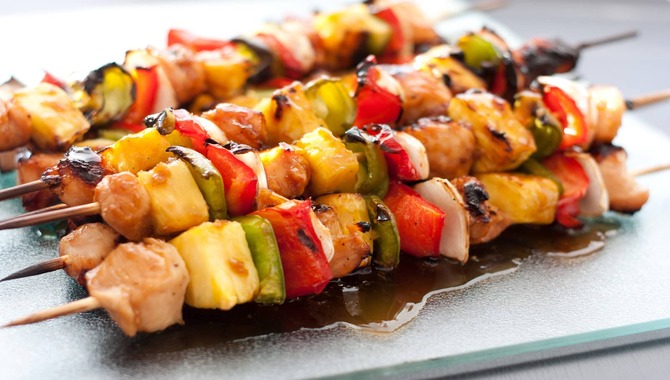 If you're planning on staying in a hotel for an extended period, it's important to pack some food. Hotels offer many different types of food, but one of the easiest and most popular is teriyaki chicken skewers.
You can easily make these skewers home using simple ingredients and a grill or stovetop. Just combine chicken breasts with teriyaki sauce and let them sit in the fridge for an hour or two before grilling or cooking them on the stovetop. They will be ready in just a few minutes and taste great cooked over an open flame or in the oven.
Quiche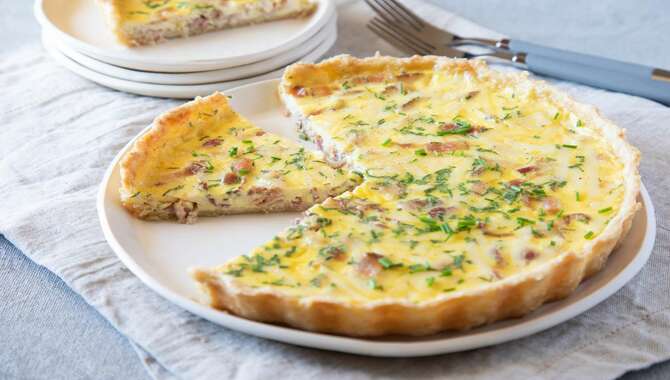 If you're looking for a quick and easy hotel room meal that won't cost too much, then quiche is your best option. Quiche is made from eggs and cheese cooked in a pie crust. It's easy to make, and you can serve it with any of your favorite vegetables or salad for a delicious, nutritious meal.
To make a quiche:
Put the pie crust into a 9-inch pan and spread the egg mixture over the top.
Sprinkle shredded cheese over the top, then bake at 350 degrees Fahrenheit for 25 minutes or until the egg mixture firms up and starts to turn golden brown.
Serve hot with your favorite vegetables or salad for a complete and satisfying meal.
How To Make A Quick And Easy Hotel Room Meal?
There are many ways to make a quick and easy hotel room meal, but the best way to find out is to experiment. In fact,  plenty of recipes and cooking tips are online so that you can start immediately. There are a lot of quick and easy hotel room meals that you can make, depending on what you have in your kitchen. Here are some of the best:
– Make a protein shake: Combine milk, protein powder, and fresh fruit to make a smoothie-style drink. You can also add honey or yogurt for extra sweetness.
– Bake chicken and vegetables: Preheat the oven to 375 degrees Fahrenheit and bake chicken breasts or diced vegetables until they're cooked. Remember that baking times will vary based on the size and shape of the chicken or vegetables, so check them regularly while cooking.
– Grilled cheese sandwich: Slice one piece of bread into thin strips, spread cheese on both sides of each strip, and place them onto a greased grill. Close the grill's lid and cook until the cheese is melted and bubbly. Enjoy with a side salad or soup.
Healthy And Delicious Hotel Room Meal Ideas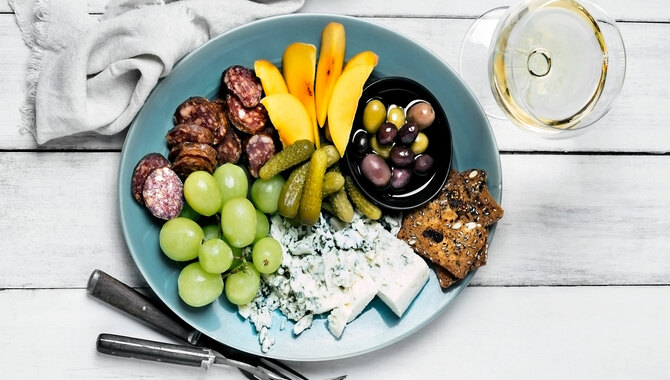 If you're looking for easy and quick hotel room meals that are healthy and delicious, then you'll want to check out some of the best meal delivery companies out there. These companies will send you fresh and nutritious meals right to your door, making it easy to stay on track while on vacation.:
– Salted caramel ice cream with candied pecans: This dessert is packed with flavor and would be perfect for a cold evening in the hotel room.
– Garlic shrimp with steamed rice: This dish is simple but tasty, and it would be perfect for someone looking for something light and healthy.
– Fruit salad with yogurt whipped cream: This fruit salad is refreshing and satisfying, and it would make a great morning or afternoon snack.
Tips To Make Hotel Room Meals Quick And Easy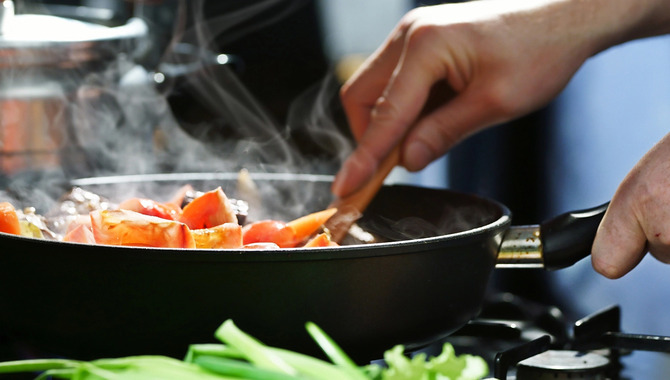 When you're on vacation, the last thing you want to do is spend hours in the kitchen cooking. That's why it's important to have some quick and easy hotel room meals available to you. Here are a few tips that can help make your life a little easier:
– Choose healthy and nutritious foods that you can prepare quickly and easily. This will allow you to save time in the kitchen, as well as eat something that will satisfy your hunger without filling you up too much.
– Choose foods that are easy to store and transport. You don't want to have to worry about packing any dishes or utensils with you when you head out of town – pack your food and go!
– Make sure correctly package the food so that it will go smoothly while you're away. Some foods, like salads, can be stored in the fridge for a few hours if they're wrapped properly. Other foods, like sandwiches or burgers, need to be kept cold if they're going to stay fresh throughout your trip.
– Create smaller portions than usual and pack them tightly into containers or bags. This way, everything will stay fresh, and spoilage won't be an issue.
 Conclusion
Travelling can be tough on the stomach, especially if you're traveling for business or pleasure. By following these easy food hacks, you'll be able to stay well-fed and energized while on your trip. From quick and easy hotel room meals to more complex dishes, we've got you covered. Bookmark our website for future reference and prepare delicious and healthy meals in no time.
Frequently Asked Questions
1.What Are Some Of The Best Quick And Easy Hotel Room Meals That I Can Make?
Ans: When you're traveling and short on time, it can be difficult to find a good meal that'll last you until your next departure. However, by trying out a few of these recipes, you can make fast and easy hotel room meals that won't break the bank.
Some of the best food hacks for making quick and easy hotel room meals include prepping a salad in advance, packing sandwiches, and cooking pasta in your room's microwave. So, whether you're looking for something light and refreshing, like a salad, or something hearty and filling, like pasta, these recipes will have you covered.
2.How Can I Make My Own Dish Towels For My Hotel Room?
Ans: Instead of using the hotel-provided dish towels, you can make your own using an old T-shirt or a piece of cloth. Soak the clothing in hot water and detergent before adding it to the washing machine. Hang up the clothes to dry, and voila! Your very own hotel room dish towels are ready for use.
3.Is It Safe To Eat Raw Meat Or Seafood While Traveling?
Ans: When it comes to food safety while traveling, always use your common sense. If something smells or looks dodgy, don't eat it. When it comes to meat and seafood, always cook them thoroughly before eating. For example, steamed fish is a better option than sushi because there's no need for rice or other ingredients. Alternatively, you can pack some basic snacks like fresh fruit and vegetables that are easy to access in any country.
4.How Can I Make My Own Restaurant-Style Dishes In My Hotel Room?
Ans: One of the easiest ways to make hotel room meals is by using pre-made meal delivery boxes. These boxes come with all the necessary ingredients and instructions, so all you have to do is heat up the food and eat it.
Alternatively, if you want to cook your own food in your hotel room, there are several options available to you. You can cook in your own kitchenette or microwave, or you can use plates, utensils, and appliances that are typically found in a restaurant setting.
5.What Are Some Of The Best Protein-Rich Foods To Include In My Hotel Room Meal Plan?
Ans: When packing your hotel room for a long trip, one of the best things you can do is include some protein-rich foods like nuts, seeds, legumes, and meat. These types of food are high in filling nutrients and will help you avoid cravings and hunger pangs while on your trip.
You can also make healthy smoothies or packed lunches that include fruit and vegetables too. These sandwiches or salads will help to keep you hydrated and full all at the same time.
I'm a travel blogger with a focus on safety. I've been to all seven continents, and I love sharing my tips for staying safe while traveling. I also have a lot of experience with travel hacking and finding the best deals on airfare and hotels. My blog features reviews of restaurants, hotels, and attractions around the world.