The beauty of Spain cannot be overemphasized. From the lush green countryside to the crystal clear waters, there's a lot to love about this European country. And it's not just the scenery – Spain is home to some of the best food in the world. And it's also some of the most popular tourist destinations on the planet.
Spain has an enriched flow of history, stunning scenery, and great food. And to make the trip even more enjoyable, we've created an itinerary that will take you through Spain's best attractions.
From Madrid to Barcelona to Valencia to Granada. This itinerary provides you with everything you need to explore every corner of this beautiful country.
With detailed driving directions and stop-by-stop itinerary information, road trip planning has always been challenging. So what are you waiting for? Please read our article on the Spain road trip and embark on the amazing adventure of a lifetime.
Why Should You Plan On A Spain Road Trip?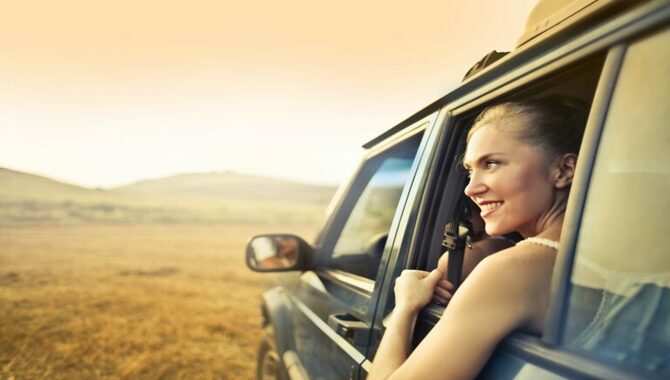 Spain is a beautiful country with a lot to offer tourists. And it's no wonder it's been voted the most popular European destination for 2018. Whether you're looking for a relaxing vacation.
Or exploring some of the region's fascinating history and culture, Spain is the perfect place. Here are just some of the reasons why you should plan on a Spain Road Trip:
 Spain has an extensive history that dates back many centuries. This includes some of Europe's most well-known landmarks, like Barcelona and Madrid.
The country is home to stunning landscapes, from the rugged Andalusian mountains to picturesque villages dotted along the Mediterranean Sea.
There are plenty of exciting attractions in Spain. From world-renowned tourist destinations like Seville and Barcelona to lesser-known. But equally interesting places like Granada and Pamplona.
The Spanish people are warm and welcoming, making it easy for tourists to get along with them no matter where they are in the country.
Spanish food is some of the best in Europe, with various dishes that will appeal to all tastes. From seafood restaurants in coastal towns to hearty stews in rural villages, there's something for everyone on a Spain Road Trip.
Detailed Self-Drive Spain Itinerary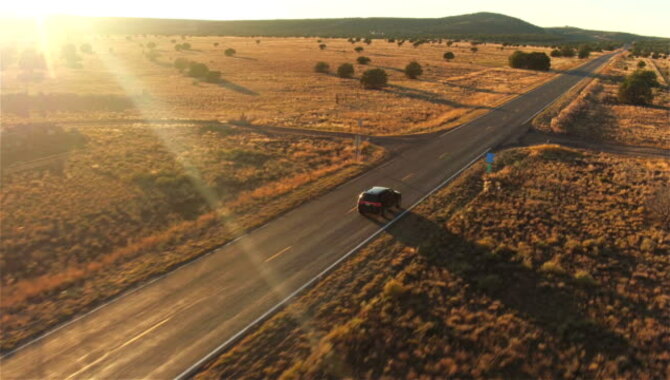 Planning a road trip to Spain can be daunting, but not with our help! This beginner's guide will take you through everything you need to know to make the trip successful. We'll provide detailed itineraries for different parts of Spain and tips for avoiding scams and finding the best driving routes.
We also include advice on what to eat and where to stay while on your trip to Spain. So, our guide will have you covered whether you're looking to explore the country on your own. Or take in the best of the country with a group of friends. Bon, voyage!
1. Barcelona
Barcelona is a beautiful and romantic city in southern Europe. It's popular for its Gaudi architecture, lively bar scene, great food options, and more. With plenty of activities to keep you busy while you're there (from walking to sightseeing to visiting the beach). It's an excellent place to start a road trip around Spain. Remember the Costa del Sol.
2. Zaragoza
Zaragoza is a beautiful Roman city that is known for its impressive architecture. Home to the Aragonese Kings and a UNESCO World Heritage Site, it is also one of Spain's most popular tourist destinations.
Your trip itinerary with map and driving directions will take you to Zaragoza's best attractions, such as the world's largest mosque, the Palace of the Kings, and more.
3. SOS Del Rey Católico
This trip will allow you to experience some of Spain's remarkable culture and history. Starting in Barcelona, explore the city before driving south to Andalusia.
Take in sights such as Córdoba and Seville while on your way down before arriving back in Barcelona again. Please spend a few days there exploring its attractions before finally returning northwards to finish up your trip at home.
4. Pamplona
Pamplona is the perfect place to start your road trip across Spain. Its lively nightlife and exciting festival will keep you entertained all weekend long.
If you're lucky enough to witness the Running of the Bulls live, then Pamplona comes into its own! Other places to visit in Spain include Seville, Granada, and Valencia. Soak up Spanish culture and history while you are there – it's worth a trip.
5. San Sebastián
San Sebastián is the perfect place to start your road trip across Spain. It's a stunning town that will make you want to stay longer while also giving you a taste of the country's different villages and landscapes.
Basque Country is an incredible destination to explore – be sure to drive through its scenic countryside and take in some of its most beautiful villages, such as Leitzaintza and Tolosa.
Finally, head on to Zaragoza, where you can visit one of Europe's most famous cathedrals (the cathedral of Zaragoza) and ancient ruins like Uxmal.
6. Bilbao
Bilbao is a beautiful city with a rich history that you'll notice while traveling to Spain. It's also the perfect place to start your trip, as it offers great attractions and easy access to other areas of the country.
Once in Bilbao, explore its lovely old town before driving south to the Vizcaya region. Some of Spain's most stunning villages, such as Girona and Palencia.
Continue on your way until you reach Granada – one of the UNESCO world heritage sites for its impressive Alhambra palace and beach nearby! Make the most of your visit by soaking up all this amazing destination has to offer.
7. Toledo
Toledo is a beautiful city located in the north-central region of Spain. It is famous for its baroque architecture, nightlife, food scene, and many other attractions, such as the Alcazar and Cathedral of Toledo.
While it might not be as well-known as some of Spain's other popular destinations, it warrants a trip if you're ever road-tripping through this country.
The best way to make the most of your visit would be to book accommodation ahead to avoid any queues or crowds at key tourist spots like the cathedral. Enjoy every minute in Toledo – there's plenty to see.
8. Consuegra, La Mancha
If you're looking for a road trip to some of the most beautiful Spanish countryside, look no further than Consuegra, La Mancha. This itinerary is perfect for beginners as it's easy to follow and features plenty of photo opportunities.
You'll travel through picturesque villages and stop at charming bars for a drink or two. The journey will last around 10 days, but it's worth it – you'll be able to see everything this stunning region offers.
9. Cartagena
If you're looking for a trip that will take your breath away, consider traveling to Colombia. Start your trip in beautiful Cartagena and explore the stunning Andalusia region before driving through the stunning Granada and Malaga.
Then head to Valencia to explore its impressive Gothic architecture before crossing into Spain and visiting Barcelona, Madrid, and Seville.
Finish up by traveling the Mediterranean coast to Palma de Mallorca before returning home. Wouldn't it be great to soak up all this splendor in just one country?
The Sierra Nevada: Lanjarón And The White Villages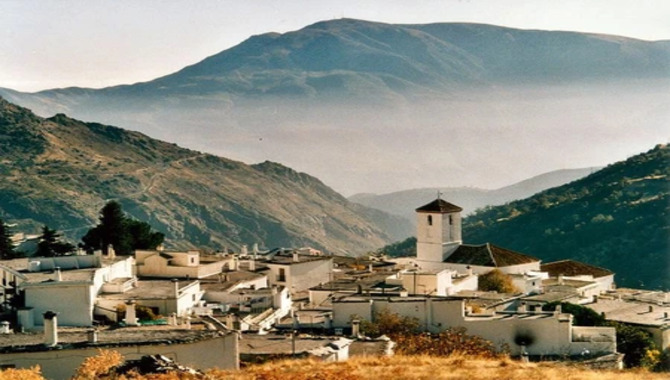 If you're looking for a road trip around southern Spain, stop by Lanjarón and the White Villages. Here you can explore stunning mountain ranges, valleys, and small villages that are hard to find on any other trip.
The journey will take around 10 days, but it is well worth it – you'll see some of Spain's most beautiful scenery. Make sure your car has a full tank of gas and a reliable driver – this country is amazing when explored on your own.
1. Granada
Granada is one of the most beautiful cities in Spain, and it's well worth a visit. Highlights include the Alhambra Palace, Generalife Gardens, and more. If you're visiting during summertime, make sure to allow plenty of time to explore, as there are lots of attractions to see. And if you're looking for some great driving routes – La Mancha Region is definitely a place to check out.
2. Seville
Seville is a UNESCO World Heritage City and one of the most beautiful cities in Europe. It's an amazing place to visit for anyone traveling to Spain, whether you're there for a day trip or decide to stay for some time. There are so many things to see and do in Seville – from wandering around its stunning old town center to enjoying the sun on its wide beaches.
Make sure you book your accommodation well in advance as Spain is very popular with tourists! If you can't find what you're looking for online, try using search engines like Expedia or Booking.com – they usually have great deals available.
Quick Tips For Driving In Spain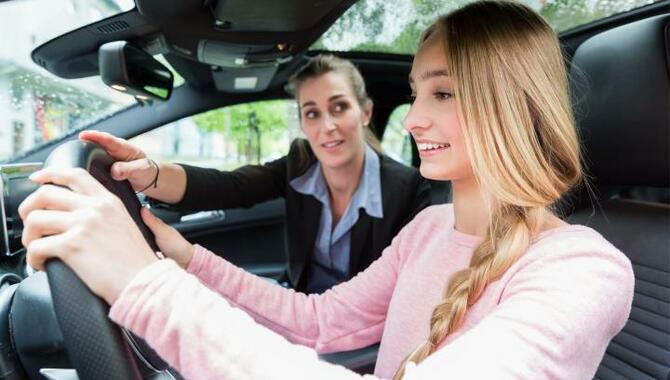 When planning your Spain road trip, make sure to take into account the different time zones. Spain is in the European Union, so it follows the same time zone as most of Europe. However, there are a few exceptions – mostly areas in the north and east of Spain that are half an hour behind GMT.
Spain is a beautiful country with endless scenery, and driving there is a great way to see it all. Here are some tips for getting the most out of your trip by driving in Spain:
Drive slowly and stick to the speed limit. This will help you avoid getting pulled over and keep your car running smoothly.
Use caution when crossing roads – make sure you stay within the marked lines and obey any traffic signs that you may come across.
Watch out for bicycles – they can be quite dangerous on roads, so be especially careful when overtaking them.
Make sure that you have a full tank of fuel – this will save you time and hassle in case of an emergency roadside repair.
What To Pack For Your Spain Road Trip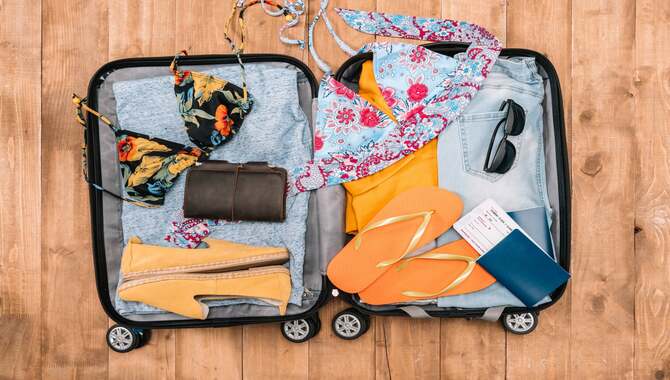 Spain is a beautiful country with a rich history. If you're planning a road trip to explore its many attractions, be sure to pack the essentials.
Here's a checklist of what you'll need: clothes for both hot and cold weather conditions, transportation essentials like insurance and directions to the destination, and of course, books, movies, music, and food to keep you energized on your trip.
To make the most of your trip, be sure to check out our blog for more tips on planning your road trip to Spain. We'll help you find the best itinerary to fit your style and interests and provide tips on what to pack to make the trip as comfortable and rewarding as possible.
Spanish Road Trip Route Overview & Drive Times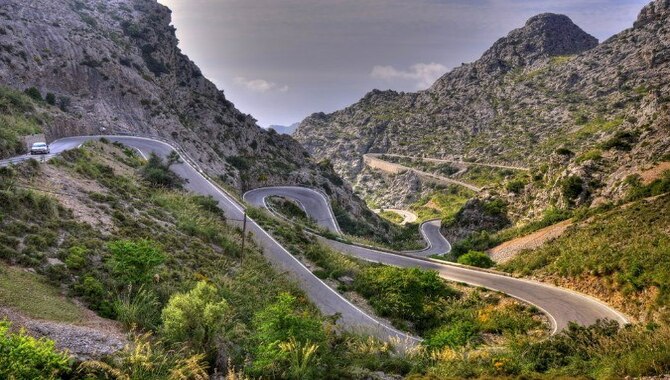 Spain is a beautiful country with so much to see and do, and road trip enthusiasts will love this beginner's guide to the Spain road trip. This itinerary provides an overview of the destination, including drive times for each location.
Additionally, there are several scenic routes you can take to see more of the country without spending as much time on the road.
If you're planning a road trip this year, be sure to check out this guide first to make the trip-planning process a breeze. If you're looking for an unforgettable road trip that will take you through some of Spain's most beautiful and historic cities, look no further! Here is a route overview and drive times for your Wanderlust journey:
Start in Madrid and drive southeast to Seville.
Seville is a beautiful city with a rich history – make sure to visit the Alcázar palace and the Mezquita mosque.
Drive southeast to Granada, one of Spain's most popular tourist destinations.
Visit the Alhambra palace and the Generalife gardens.
Drive southwest to Málaga, a charming coastal city that's known for its nightlife.
From Málaga, continue south to Malaga Bay and drive along its coastline until you reach Gibraltar.
From Gibraltar, head east towards Valencia.
Spend a few days in Valencia exploring its impressive architecture and historical landmarks like the Cathedral of Saint Mary Major (one of Europe's biggest churches).
From Valencia, head northeast towards Barcelona via Palma de Mallorca.
Finally, make your way back home to Madrid via Granada.
Conclusion
Spain is one of the most beautiful and culturally rich countries in Europe. With its Mediterranean climate, vast landscapes, and bustling cities, it's no wonder that so many people are drawn to this country each year.
So there you have it – a comprehensive, step-by-step guide on how to plan your Spain road trip. Whether you're looking to visit famous tourist spots or explore some of the lesser-known areas, this itinerary will have everything you need to get started.
In this article, we have put together a beginner's guide to help you make the most of your trip. From the best self-drive Spain itinerary to packing tips, we have everything you need to make your trip easy and enjoyable.
Be sure to check out our website for more helpful information about traveling to Spain. We can't wait to hear all about your trip.
Frequently Asked Questions
1. What Is The Best Road Trip In Spain?
Ans: There are so many great road trip destinations in Spain that it would take an entire blog post to include them all! Some of the most popular destinations for tourists are Costa del Sol, Andalusia, Valencia, and Mallorca.
If you're looking to explore more of the country and get to know the locals, then consider visiting smaller towns like Valle Real or Cáceres. These cities have a unique vibe and are great places to get a taste of Spanish culture.
2. How Long Would It Take To Drive Around Spain?
Ans: Assuming you are traveling around Spain during the cooler months of the year, it could take anywhere from 4 to 8 days to complete a full road trip.
Since Spain is a large country with a lot of coastlines, it may be best to plan your route strategically to see as much of the country as possible in a shorter amount of time. Some great choices for road trip itineraries include driving along the Costa del Sol or the Mediterranean Coast.
3. Is Spain Good For Road Trips?
Ans: Spain is definitely a great destination for a road trip. From Madrid or Barcelona, you can easily explore the country's diverse scenery and food. This includes things like stunning coastal cities like Granada and Valencia to serene mountain villages like Seville.
4. What Is A Good Itinerary For Spain?
Ans: There are so many great itineraries to choose from when road trip in Spain! Some of our favorites include: starting your trip in Valencia and driving northeast to Barcelona or spending a day in Palma de Mallorca before driving down the coastal road to Granada. Alternatively, you could follow our suggested itinerary that takes you around all of the country's biggest churches.
5. What Is The Best Itinerary For Spain?
Ans: There is no one-size-fits-all answer to this question, as the best itinerary for Spain will depend on your interests and expectations. However, some of our favorite road trip itineraries in Spain include exploring Valencia and Barcelona by car or taking a day trip to Cáceres before heading up to Seville.
I'm a travel blogger with a focus on safety. I've been to all seven continents, and I love sharing my tips for staying safe while traveling. I also have a lot of experience with travel hacking and finding the best deals on airfare and hotels. My blog features reviews of restaurants, hotels, and attractions around the world.