Road trips are fun, exciting, and interesting activities that involve traveling. There's something about the road trip that kids love. They can play freely and get into all kinds of imaginative games. Road trips for kids also help develop their social skills and imagination.
Road trip bags are useful for kids to carry on a road trip. These bags contain toys, books, snack items, coloring books, or small toys that interest a child. While there is no specific age limit on these bags, they are mostly designed keeping kids in mind. This blog will tell you how to make your road trip bag for kids to keep them engaged on the trip and ensure they have fun.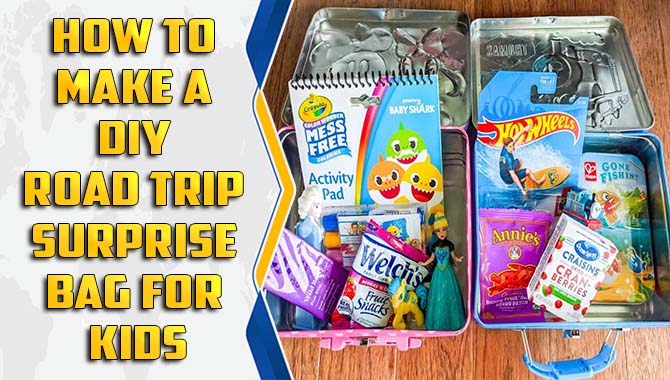 What Is A Road Trip Surprise Bag?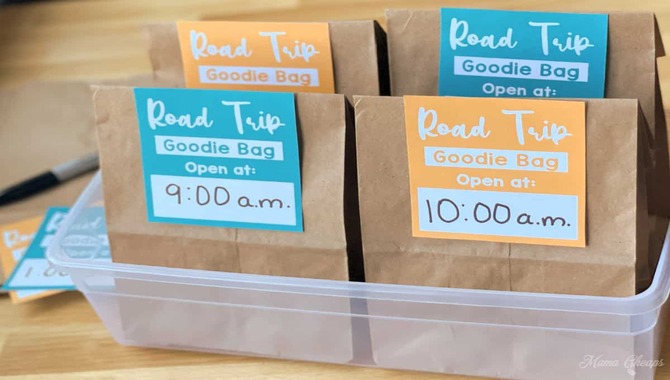 A road trip surprise bag is a fun way to entertain kids on long car rides. It's also easy to create a personalized experience for your little ones. You can customize the contents of your road trip surprise bag to match your child's interests and personality.
You could include favorite toys, books, or snacks that capture your kid's attention and interest. Plus, you could even make it a special trip by adding elements like a stop at a scenic viewpoint or a visit to the local zoo. A road trip surprise bag is a great way to create lasting memories with your kids.
3 Ways To Make D.I.Y. Road Trip Surprise Bags For Kids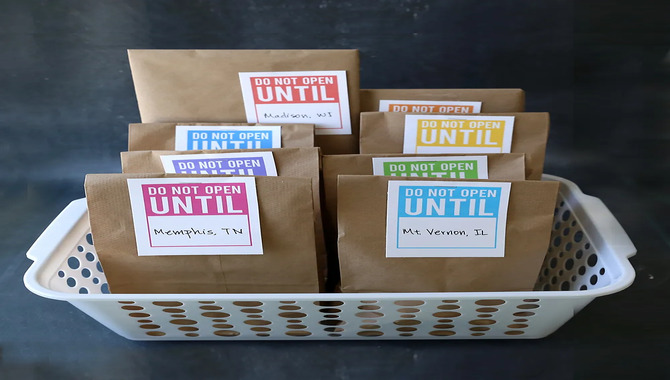 Road trips are a great way to get out and explore new places. They can also be a lot of fun – especially if you have good music playing in the car. And don't forget the snacks! It's always helpful to have something to snack on when you're on the go. A road trip with surprise bags filled with all the fun and excitement that comes with it! Here are three easy ways to make D.I.Y. road trip surprise bags for your little ones:
Make a simple backpack bag with basic materials like paper bags, string, and a glue stick. Tie the strings around the middle of the bag to create a handle, and fill it with goodies like stickers, crayons, or even mini-games. This is a great way to keep your kids entertained on long drives without having to resort to buying them expensive toys at every stop.
Make a travel-sized toy box using an old shoe box or storage container. Cut a hole in the top of the box so your child can see what's inside, and decorate it with photos or drawings of your home country or favorite places in town. Fill it with small toys and games that will help keep them amused while you're on your way.
Create custom photo albums using collage materials like stickers, fabric scraps, and construction paper. Cover each page with photos of your family and friends worldwide, adding special captions explaining why you chose each person for inclusion in the album. This is an amazing way to encourage communication and strengthen relationships during your road trip — perfect for when you're feeling homesick.
Stan With The Plan- Prepping Your Road Trip Goodie Bags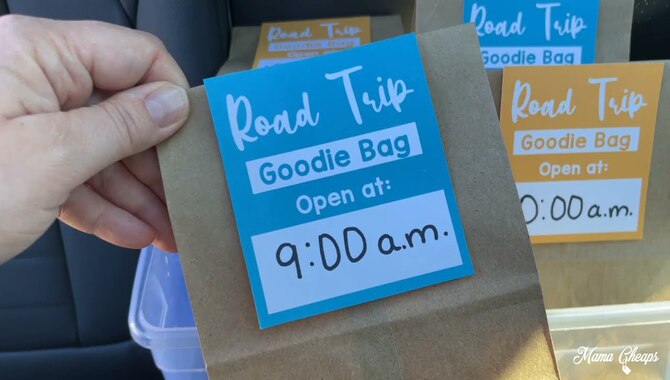 Stan with the Plan is a great website and YouTube channel that offers a variety of D.I.Y. road trip surprise bags for kids. Depending on your child's interests and preferences, you can choose to make a simple bag or a more elaborate one. The bags are made from common household items, such as tissue boxes, shoe boxes, and snack bags.
They are designed to be both fun and functional, providing kids with a special souvenir from their road trip adventure. These bags make for wonderful presents for kids going on a family road trip or celebrating a special occasion. They are also great ways to give back to the community and support local charities.
Get The Goods – What To Purchase For Your Road Trip Goodie Bags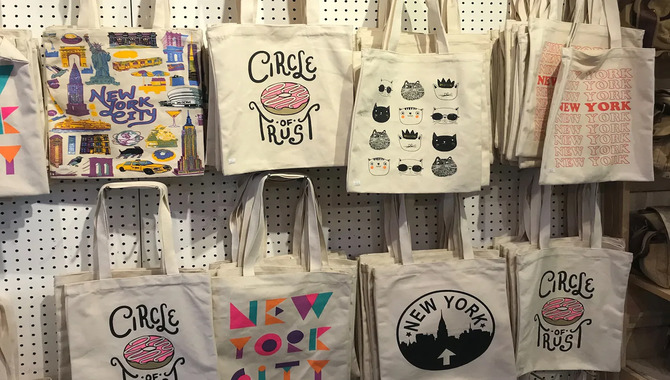 If you're planning on taking your kids on a road trip, you can make D.I.Y. road trip surprise bags to create fun and excitement. The most popular items to include in these bags are stickers, crayons, and toy cars. Other good ideas include activities and games children can play with on the road.
If you're unsure what bag to make, think about what your child might enjoy on their trip. For example, surprise them with a themed bag filled with those items if they're a big fan of dinosaurs or superheroes. Or, if they love playing games, put together a snack bag with some healthy snacks for the road.
The best way to determine what kind of surprise bag to make is by thinking about what your child might enjoy and be excited about during their road trip.
P.P.S. – Print, Pack And Staple Your Road Trip Goodie Bags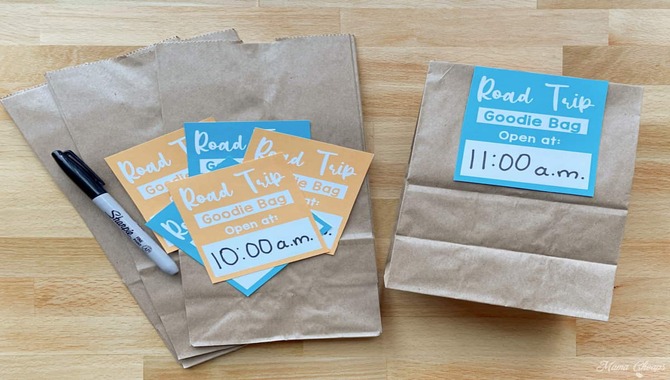 Kids love getting surprises on a road trip, and giving them extra fun can make the trip more enjoyable. Whether you're packing bags filled with toys, treats, or souvenirs for your kids to enjoy during the drive or making D.I.Y. road trip surprise bags for them to grab goodies from, there are various ways to pep up your road trip. You print out your bags on the spot or pack them ahead, many options are available to suit your needs and preferences.
Whether you print the template beforehand so everything goes smoothly on the road, or make the bags yourself, you can make road trip goodie bags for kids that they'll treasure forever. Adding extra fun and excitement to your road trip can ensure that everyone has a great time and bonds over nostalgic memories as you travel across the country.
What To Put In A Road Trip Surprise Bag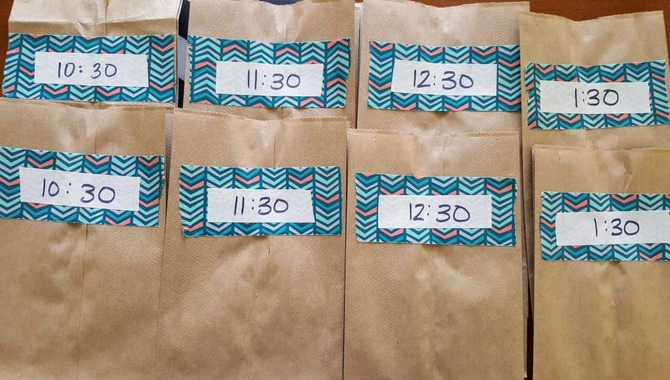 If you want to make a road trip bag a special experience for your kids, there are some things you can put in the bag. Start with items that will entertain and surprise your kids on the road.
For example, food items like sing-able stickers, play- doh, and snack-size toys are great ideas. Also include age-appropriate activities, such as coloring books and crayons, a favorite book or two, and toys you can use for different purposes during the trip.
Other items you can put in the bag include puzzles or board games, keeping kids busy and engaged during the trip. Other essentials include travel supplies like water bottles and wipes, safety supplies like sunscreen, insect repellent, and road maps.
Tips For Making A Successful D.I.Y. Road Trip Surprise Bag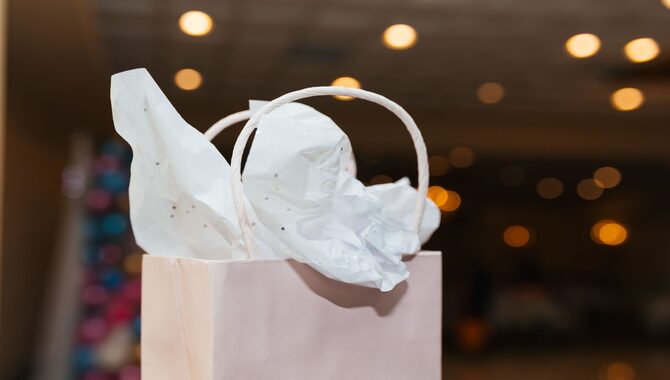 If you're looking to create a fun and unique road trip surprise bag, there are a few tips you can follow. Start by choosing a fun and unique theme for your bag, such as a beach trip or a superhero trip. This will help you create an incentive plan for your kids that is engaging and fun.
Also, include extra snacks, drinks, games, and toys in your bag. This will help keep your kids occupied on the road trip and ensure they have everything they need to enjoy it. Finally, pack a backup surprise bag if something goes wrong with the original. This will ensure that no one is left disappointed by the end of your road trip. Here are some tips for making the most of your D.I.Y. road trip surprise bag:
– Choose a unique or interesting gift. Something that your friends won't expect and will be sure to appreciate.
– Pick something local or regional. If you're going to a place you've never been before, make it extra special by picking something unique or exclusive that only happens in that area.
– Think outside the box. You don't have to stick with traditional gifts like candies and chocolates – try something new and exciting like custom-designed clothing, handmade jewelry, or even delicious treats from a local baker!
Conclusion
Kids love getting surprises on their road trips, and making them yourself is a fun way to give them something special. When you're on the road with your family and kids, road trip bags are a fun way to prepare them for what they can expect on the road.
They're ideal for kids who don't travel much or whose parents want to ensure they have things like coloring books, crayons, stickers, books, and toys on hand to keep them occupied. By making road trip bags ahead of time, parents make the trip go more smoothly (and their kids less crazy) by helping the process run more smoothly and efficiently. You can print this road trip bag template as an easy-to-follow guide to help you make good road trip bags.
Frequently Asked Questions
1.What Should I Put In A Road Trip Goodie Bag?
Ans: When packing for a road trip with kids, some ideas include candy, toys, snacks, P.J.s, and a toothbrush and toothpaste. Packing supplies beforehand in case the child needs them during the drive is also a good idea.
2.What Should I Put In My Car Bag For Kids?
Ans: Here are some items that are good to put in a car bag for kids when on a road trip:
– Snacks like chips, candy, and pretzels
– Drinks such as water, juice, and soda
– Toys like puzzles, board games, and dolls
– Games like Crayola coloring books, building blocks, and cars
– Books like Clifford the Big Red Dog and The Cat in the Hat
3.What To Put In Giveaway Bags For Kids?
Ans: When it comes to giving away gifts to kids, you can't go wrong by selecting items like candy, toys, and small gifts. It is important to select items that are age appropriate as well as something the child will enjoy using on their trip.
4.How Do You Make A Road Trip Fun With Kids?
Ans: Making a road trip with kids can be fun if you plan. Here are some tips to make the trip more enjoyable:
Make a D.I.Y. road trip surprise bag.
Make sure to pack some boredom busters.
Make good food choices.
Plan your route wisely.
Bring some toys and games with you if the kids get bored.
5.Is There Anything Better Than A Homemade Road Trip Surprise Bag?
Ans: There is nothing better than a homemade road trip surprise bag! It's always a hit with kids and easy to make. You can find all the supplies you need for a D.I.Y. road trip surprise bag at your local store or online. Once you have assembled the bag, give it to your child on the last day of their trip.
I'm a travel blogger with a focus on safety. I've been to all seven continents, and I love sharing my tips for staying safe while traveling. I also have a lot of experience with travel hacking and finding the best deals on airfare and hotels. My blog features reviews of restaurants, hotels, and attractions around the world.