Who doesn't love to travel? But do you always need a partner to travel? We travel with our companions, with friends, and sometimes with family.
There is an idea in people's minds that if everyone does not travel together, it seems that the trip will be boring. You sometimes want to travel alone but are prevented from doing so by your family, thinking of your safety. So it is not possible to travel alone even if you want to. But sometimes you have to enjoy your life. You have to recognize yourself. That's why it is necessary to go around alone.
But for those who have dared to travel independently. It has been seen that they want to travel alone again and again. Ever wondered why it is? When you travel as part of a group, somehow you become dependent on everyone in that group. It takes a long time to decide like everyone else. Again if anyone in the group has a problem, all the group members lose the joy of traveling.
But when you travel on your own, the decision of where you will stay, where you will eat, and where you will go is entirely up to you. When it comes to enjoying a place to travel, there are many benefits to making your own decisions.
However, this does not mean traveling with someone will worsen your time Whether you are traveling solo or in a group, the real objective is to enjoy the trip. And traveling alone makes this opportunity better for you.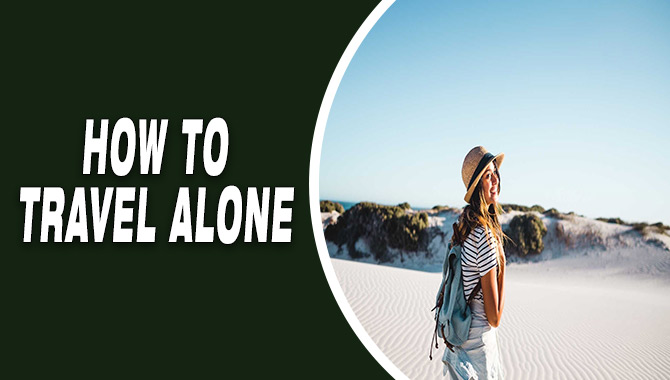 The Benefits Of Traveling Alone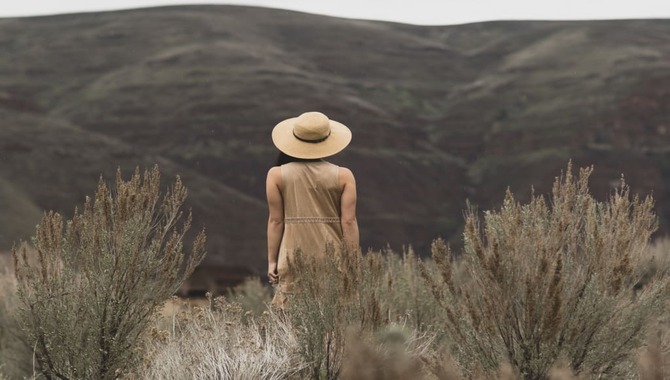 Everyone should take a solo trip at least once in their life. Traveling alone helps you understand your responsibility and increase your confidence level. And you will get a different exceptional experience when you travel alone.
So there are many advantages of traveling alone:
How To Travel Alone – Follow The Bellow Step
1. Comfortable: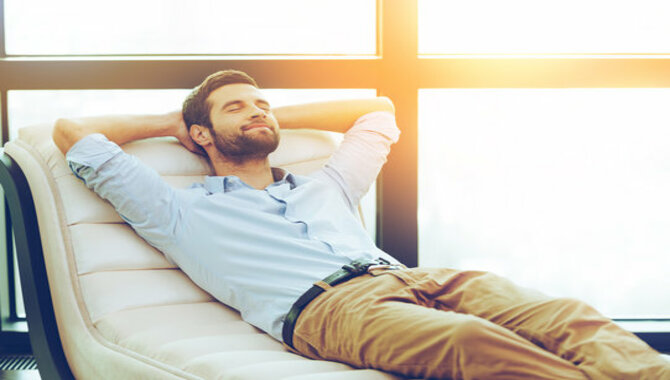 Feeling as comfortable and relaxed as traveling alone and not on any other trip. Because you can go around as you wish, you can spend time as you like. So for this reason traveling alone has extra fun. And this is why everyone should travel alone. And traveling alone is very beneficial for getting to know yourself.
2. Time Management: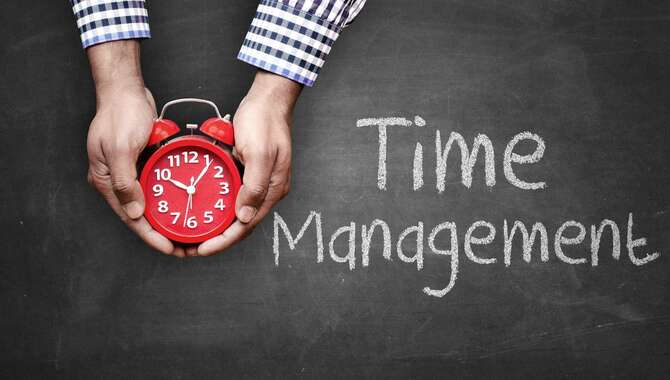 Time management is one of the essential parts of traveling alone. How you go, what you do, where you stay for how long, how long you go around a spot, the time can be managed as you like. Since you can manage the time yourself, you can rest without going around if you feel tired. Again you can see many spots at once.
3. Cost Reduction: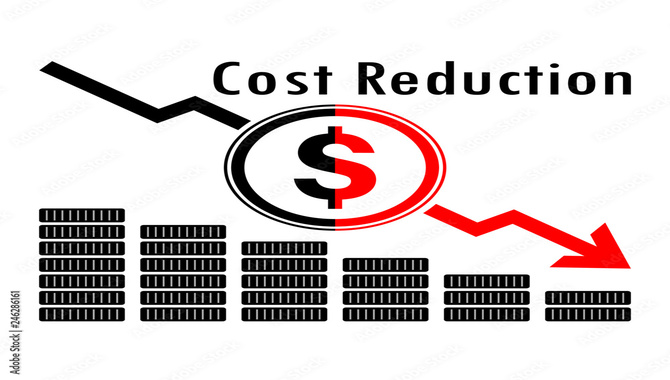 You can use such local transport when traveling alone, you can walk if there is walking distance. You can take a hostel instead of a hotel; you can take a shared car or a shared taxi, so your cost is reduced significantly in case of traveling alone, which is very budget-friendly and reduces your travel expenses.
4. Efficiently Planned: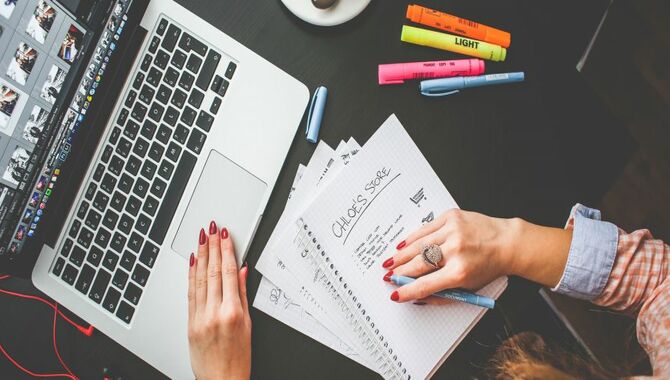 You don't have to make huge plans when you go out on a trip alone. When you think you have to do a little research, study a little and go out for travel. There have been many times in our lives when a trip has been canceled because of someone's inconvenience. And there is no such problem with traveling alone. So you can go on trips whenever you wish with your bag.
So here are some tips and tricks to remember while traveling alone:
5. Plan Your Trip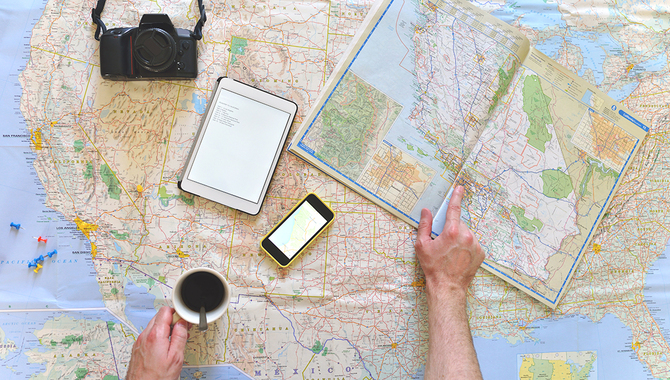 The essential step in any trip is planning. But if you plan well before going on a trip, you will have many benefits. You don't have to worry if you have the proper route and planning. This will save you time while you are traveling. Although many travels alone without a plane.
If you have no previous experience traveling alone, it is best to plan. Because if you don't plan before then, if you have to plan while traveling, then you will not be able to enjoy the fun of the trip properly, and your trip will not be completed flawlessly.
6. Stay in a Hostel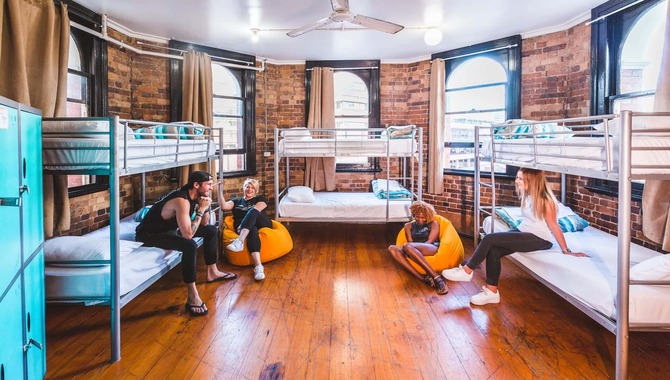 Travelers often have problems with accommodation. In this case, you can stay in a hostel instead of a hotel because the cost of staying in this hostel is much less. And maybe many like you can get acquainted with a lone traveler.
If you get acquainted with outsiders, you may get a lot of information from them, and you can help them with a lot of information. Also, hostels are much safer than hotels for travelers alone.
7. Use Couchsurfing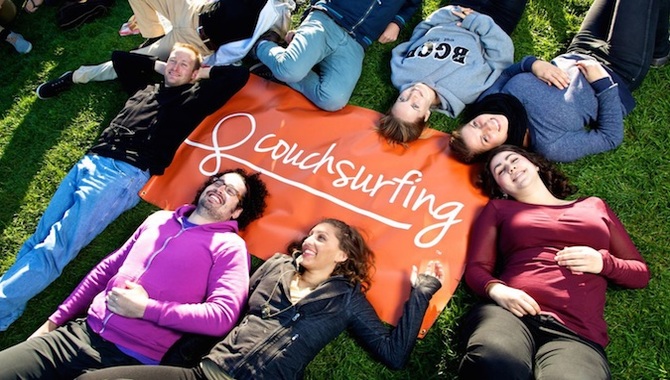 Couchsurfing is a great way to save a budget when traveling alone. Suppose you have traveled somewhere outside and can stay at someone's house for free. Instead, you also have to make some contribution to Couchsurfing. How do you do that? When you register your name on Couchsurfing, you can work as a host and guest.
If you have space in your home when you work as a host, you must allow other travelers to stay. Instead, you can travel to another place and stay at someone's house for free. But one thing to remember is that, if you go to someone's house for free, take some gifts otherwise it will look not good.
8. Backpack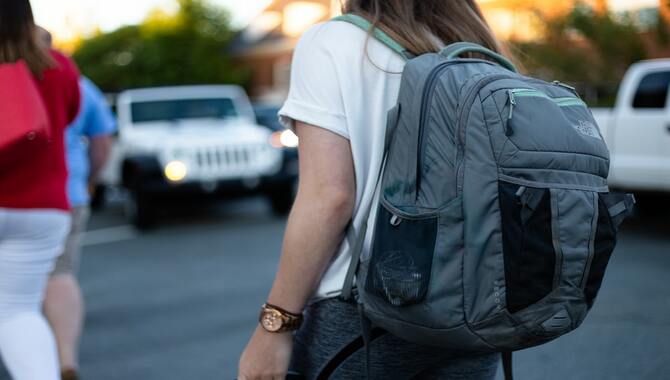 We all need to be aware of backpacks because if you take a large backpack or a large trolley bag on the trip, you will have to take a lot of trouble while carrying it. Since you are traveling alone, you should never forget that 24 hours backpack is your responsibility.
It would help if you took responsibility for that backpack or trolley bag and always carried it. So the smaller the backpack, the better. It is very inconvenient to take local transport with a big trolley bag. Because there is always a gathering on local transport, try to take as small backpacks or trolleys as possible. And keep a fast aid box in the bag as it can be used anytime.
9. Use Public Transport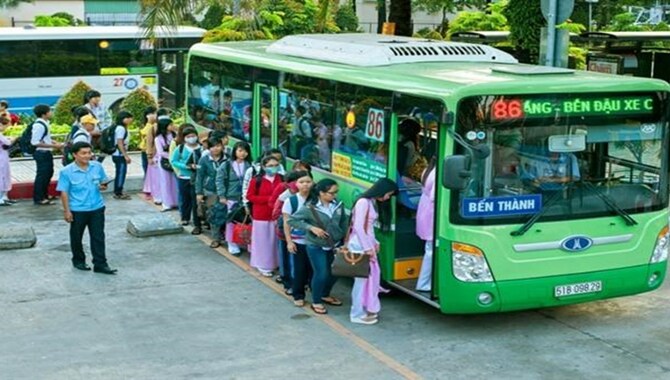 The primary purpose of traveling alone is to explore a place well. And one of the essential things is the culture there. And if you want to get to know the culture better, you need to get acquainted with the local people. If you travel by public bus or shared car, you will have the opportunity to get to know the locals. In addition, your travel cost will be less as an additional debt.
10. Avoid Expensive Jewelry or Shiny Cloth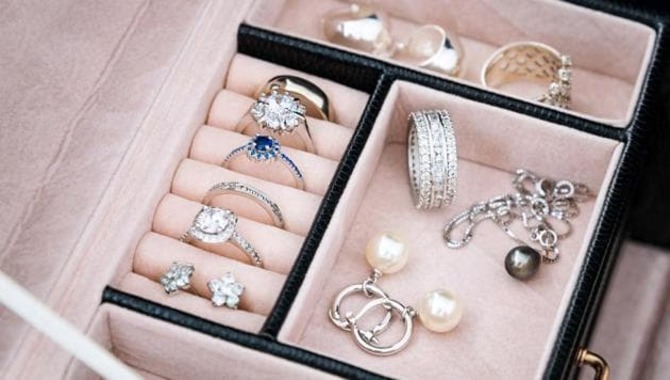 Since you are traveling alone, choose clothes that will attract as little attention as possible. It would help if you were more discriminating with the help you render toward other people. That's why you should avoid expensive jewelry or shiny clothes, so that very few people look after you.
One thing to remember is that not all people are the same. And bad people can snatch your valuables things. So be careful about this.
11. Talk to Locals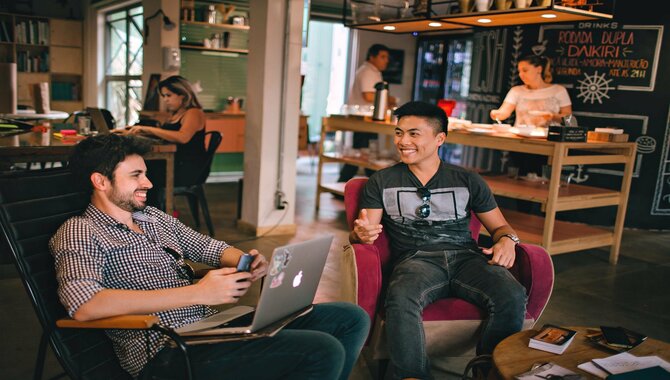 By talking to the local people where you are traveling, you will learn more about their life journey, But don't talk to the locals in a way that bothers them. Talk to them with a smile if you eat at a local store or travel by local car. Take everything easily. Don't let them mean that you are annoyed with them.
12. Travel as a Traveler, Not a Tourist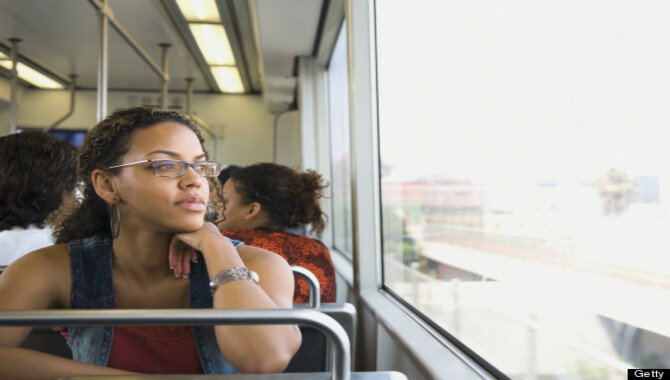 When we travel, we do things that make the local people think badly of us. If you don't explore the site correctly, take pictures or think of yourself as a privileged person and mistreat the local people when you travel. But then the real purpose of your journey will not succeed.
So when traveling alone, travel not as a tourist but as a traveler. Because if you travel as a traveler, you will find the real fun of travel.
13. Try to Cover Places During Daytime
According to your plan, try to cover the areas you want to visit during the day. Because if you get lost on the road, it will be convenient to find it during the day. And anyone can get help during the day that you can't get at night. However, you can go out at night to take pictures, but in that case, you will not go far from the hotel, and if you go, you will inform the hotel.
14. Safety First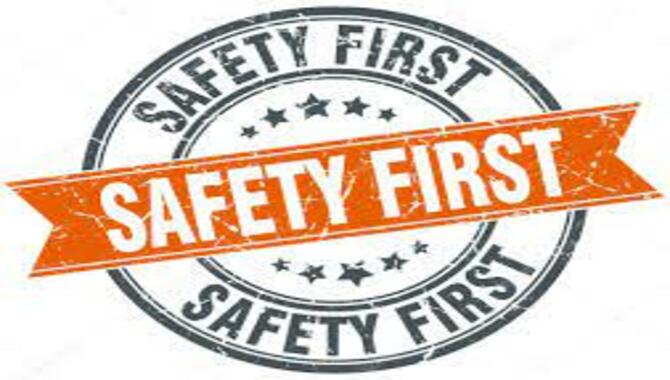 Be sure to download the Google Map offline. And wherever you travel, save the phone number of the police station on your mobile. Offline Google Maps should be kept because the Internet is not the same everywhere, or the Internet is not everywhere. Then you can get an idea of where you are or what is around you, so you must have an offline Google Map.
15. Let's Talk About Some of the Negative Aspects of Traveling Alone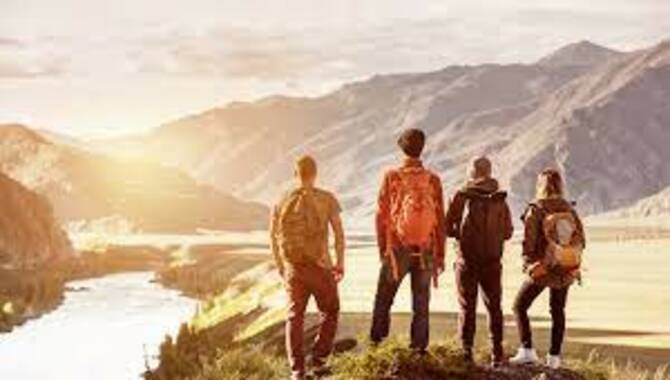 Traveling alone can sometimes feel boring. And the real fun of traveling alone is when you get over this boring feeling. When traveling alone, you have to decide everything alone, and then you have to take responsibility for whether it is right or wrong. If you get into trouble while traveling alone, you may not be able to get help from anyone.
Security should be a priority when traveling alone. When it comes to traveling alone, security is a must. You can keep a knife or a paper spray with you.  You can keep a small bag near your chest, in which you can keep your mobile, camera, passport, money and other valuables. Because if you lose or steal these things while traveling, you will be most at the problem.
Final Word
If you travel alone, you have to walk all the way alone. Because if you can keep the feeling of loneliness away at the beginning, you can find the open path ahead. Where you can discover yourself in new ways.
Traveling alone is a great way to get to know yourself and spend time with your thoughts. Preparing and traveling alone for the first time is always 'nerve-racking.' But once you have overcome all obstacles and enjoyed the freedom to travel alone, you will never have to look for a travel partner again.
FAQ
1. Is It Weird To Travel Alone?
No, it's not weird to travel alone. Many people enjoy traveling solo because it allows them to escape the noise and distraction of crowds. It also gives you more time to focus on what is important: your own experiences. Additionally, you can connect with locals while exploring new areas, which can be a valuable learning experience.
And if that isn't reason enough, Travelocity reports that travelers who travel alone often report higher satisfaction levels than those who travel in groups or with friends. So whether you're looking for peace or an opportunity to learn something new about a place you're visiting, traveling solo might be the perfect choice for you!
2. Is Traveling Alone Dull?
Traveling solo can be thrilling and exciting, depending on the destination you're traveling to. It might be a little daunting at first if you've never traveled alone before, however. Still, you'll be fine by following simple guidelines like packing lightly and not overeating in foreign restaurants.
Hiking or cycling tours are some of the best ways to get out there and experience new cultures without feeling homesick. These activities will allow you to see incredible scenery while getting your heart rate up, and they can also help improve your creativity in writing prose or poetry. Furthermore, online dating apps may also provide exciting sting opportunities for social interaction while abroad!