Wherever you travel, confirming the proper way to take medications is essential. Most people find it challenging to carry medicines while traveling or don't care too much to think about it.
We intend to start packing casually several weeks before any regular travel. We fill our backpacks with essential items like the outfit, towels, shoes, hats, Etc.
But what about medicines? It is not something that should count at the last moment of departure. You can't neglect this serious concern, like carrying medication while you are under any prescription.
Don't skip aside even if you are not under any drug. Medicine saves lives. You should know how to travel with medications. This even helps not only to avoid any complex situation regarding health but also to please your journey.
Here we are showing the essential information about traveling with medications. Everyone should know about this, as it is such sort of vital information which should grab. Stay tuned to make yourself an expert in further travels with proper medication and ideas to travel along.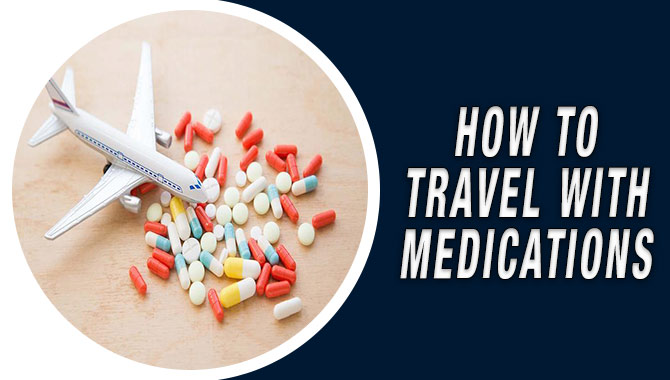 Cases Regarding Travel with Necessary Medications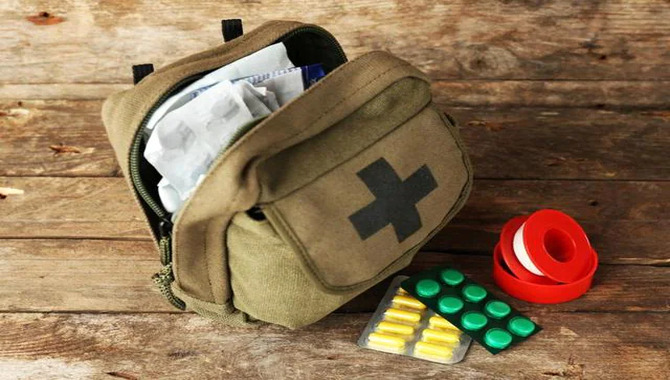 You need to know in which cases should medications be carried out. And without a prescription, you may get confused about which medicine you need to take along with you. From this concern, we are about to discuss the category of medications for specific health issues common in travels.
Generally, there are no complications in traveling with medication until you are not boarding abroad. But in air travel, there are restrictions on certain medicines and their portable measurement. Let's have some clear ideas on carrying medications while traveling.
Prescribed and Non-Prescribed Medications:
Prescribed medicines are not easy to purchase without specific permission from doctors. So, every individual's essential duty is to bring all copies of prescribed medications. Otherwise, it would not be a pleasant journey without medicines which should continue even in travels. We know many drugs on this list like diabetes, high blood pressure, pregnancy medications, etc.
Planning well before traveling is wise if you are on a medication course. The main concern is that other regular health issues can occur if you are not in any medication course. So first, you should know well what other medications can hit the list of handiest.
Useful Travel Medications:
First, if you have no complications with your health, it is good news to hear. But still, you need to consider securing your journey by checking necessary medicines for sudden difficulties. Let's discuss which medication should be carried without any prescriptions.
First Aid/ Accident Prevention Drugs:
Before going out for any short or long-term travel, you must diagnose your health condition first. According to your previous experiences, you can assume what first aid medication will cope with any situation. You should keep a first aid safety kit when traveling instead of going out unprepared.
Necessary things are bandages, plasters, pain killers, antihistamines, eye bath drops, nasal drops, inhalers, dressing equipment, water purification tablets, etc., as first aids.
Nausea and Motion Sickness:
Most often, you may feel uneasy during any journey like nausea, headache and a spin in the head, upset stomach, etc. This can happen to you whenever you go for a long distant trip. Keeping the necessary medications for motion sickness while preparing for any trip would be beneficial.
Insect Bites or Mosquitos:
You may need to prepare for insect bites and mosquitos, but not on each trip. But this helps if you keep the proper precautions for that situation. It would help if you could stay suitable anti-insect and painkiller sprays for future travels.
Medications For Gastric Or Other Digestive Problems:
Most travelers may suffer from upset stomach, stomach ache, or other gastric-related problems during any trip. Also, it isn't enjoyable for travelers to be stuck on their health issues instead of cheering the joy. So you may need to keep proper medication for gastric or other digestive problems on each trip.
Travel Stress or Mental Health Medicines:
A few people may carry medications for travel stress relief and mental health. Those medications are critical prescribed ones and have issues with bringing along abroad. We repeat that these medicines are one of the most significant and should be carried with high precautions. You may need to research which drugs and what amount you can carry in certain places.
Medicines For Sudden Fever or Cold Allergies:
One of the essential medications that a traveler must need to carry along is sudden fevers and cold allergies. It will be a magic trick to knock out those nasty situations against being caught by cold. Fever or allergies are unpredictable as well as impossible to count in advance. So, please manage to bring proper medication along while traveling.
How Should You Travel with Medications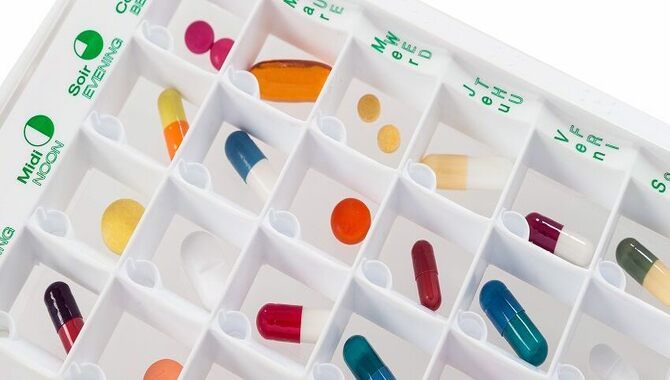 Certain medications have restrictions on carrying along abroad. So you have to consider things when traveling internationally.
Research well to ensure you take no illegal drug to the travel destination abroad. After securing the rest of the restrictions, you must finish packing and its safety measures.
How You Can Pack Medicines for Travel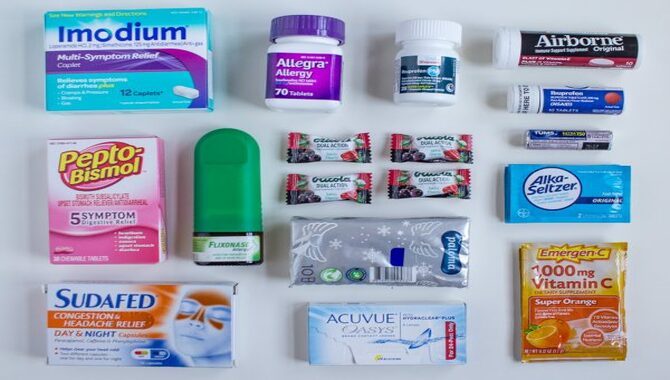 Follow these instructions below to ensure the best way to travel with medications. Here we are mentioning some essential tips to keep medicines intact and safe for travel period usage.
Learn Which Medicine You Can Take Along:
This is the very first step to proceeding on traveling with medication. You know which medicines are going along with you. Now, check on restrictions on those medicines.
If you find any limitations on those, make sure what amount of that drug is not allowed to bring. Your travel period or length should be precise according to that medication restriction.
Don't Plan to Buy Medicines at Travel Destination:
You should complete arranging a sufficient supply of medications before you go. Don't plan to buy a refill halfway through travel to any international destination.
If your supply runs out in the middle of any trip, that would be somewhat troublesome to buy again. So try to buy all the medicines before any random travel.
Pack Smartly:
For two reasons, it would be best to pack your medicines in your carry-on luggage and clear plastic bags. The first one is that you won't be stuck if your luggage or suitcase gets lost.
Try to bring a sufficient supply of medication before packing it. You can have the drug securely carried and show this to every checking point easily without much difficulty.
Here are some instructions on packing medicines for travelers.
First, pack all the medicines with their original label and container. For extra caution, you should write down every necessary detail on that label. You should note down your name on the passport precisely in the same on that labeled container. That label also includes the doctor's name, the generic name of the medicine, exact and extra doses, and the form of that medicine.
Consider packing your medicines at the right temperature.
Try to keep the medication regularly. Some medicine must stay at average room temperature, and some must remain under low temperature. So, try to manage your carry-on luggage with this sort of arrangement. You can use thermal flask., ice bags, pill cases, etc., while carrying those.
Be aware of carrying any liquid type of medication as it may risk you while arriving at the checking points. Security sections may confiscate some liquid or gel medications which have restrictions. You should follow the website of  Transportation Security Administration.
Must carry necessary documents with the actual name of the drugs. The exact name means the drug's active ingredients or the chemical name, not the branded one.
Pill cases are one of the most convenient ways to pack as large an amount as you want to travel with. Because there is no issue with carrying personal medications until  reached at the checkpoint.
Flying with Medications:
After finishing the packing procedures, you need to consider carrying while flying. It will be helpful to keep an alternative medicine supply in more than one place.
Besides, you must adjust the time zone while scrambling to secure your medication. Consult your doctor to get ideas to avoid skipping any course of drugs.
There are many things to consider on prescribed medicines that are not allowed to cut consumption for health concerns.
Conclusion:
Devising a precise plan for carrying medications before traveling is wise in avoiding mishaps. Not only for individuals, but also it is equally essential to plan for children's medicine too. Children are vulnerable to health issues, so that you may have concerns about these.
Generally, we intend to make travel plans from the very beginning. But it's not wise to put aside medication plans to adjust at the last moment.
To reassess your travel plans with proper medication, you should be careful about how to travel with medications. This one smart move will improve your travel experience from the perspective of sound health.
No journey is enjoyable if you don't feel physically well and comfortable. Everyone should keep a good plan of traveling with medications for mental health issues, physical sickness, or a healthy person.
Remember a thing, not every drug is restricted to carry along with abroad. So, keep researching well to experience hassle-free travel
Frequently Asked Questions (FAQs)
1. What Is The Best Method To Travel With Medication?
The best way to travel with medication is to pack those in the original container. Also, keep the medicine well-labeled and all copies of the prescription.
Doses, generic names, and other initial information should be mentioned in that prescription with the original full name in your passport.
2. What Should I Do If I Run Out Of Medicines?
Before going out for travel, you may run out of medicines or have the possibility to run out of storage halfway through the journey.
Suppose you consult your doctor before traveling; it will help you get solutions to this issue. Also, you can have a new prescription to refill your medicine.