Airports are often the source of dread for many people, with hours of waiting and seemingly nothing to do but twiddle your thumbs and watch the clock tick by.
However, there are plenty of fun ways to kill time in an airport, even if you're not a frequent traveller. Whether you're stuck with a long layover or simply looking for a way to pass the time before your flight, a variety of activities and amenities can help make your airport experience much more enjoyable.
Here we have compiled a list by 10 enjoyable ways To kill time nn an airport. From exploring airport amenities and shops to walking around the terminal, there are plenty of ways to make the most of your wait.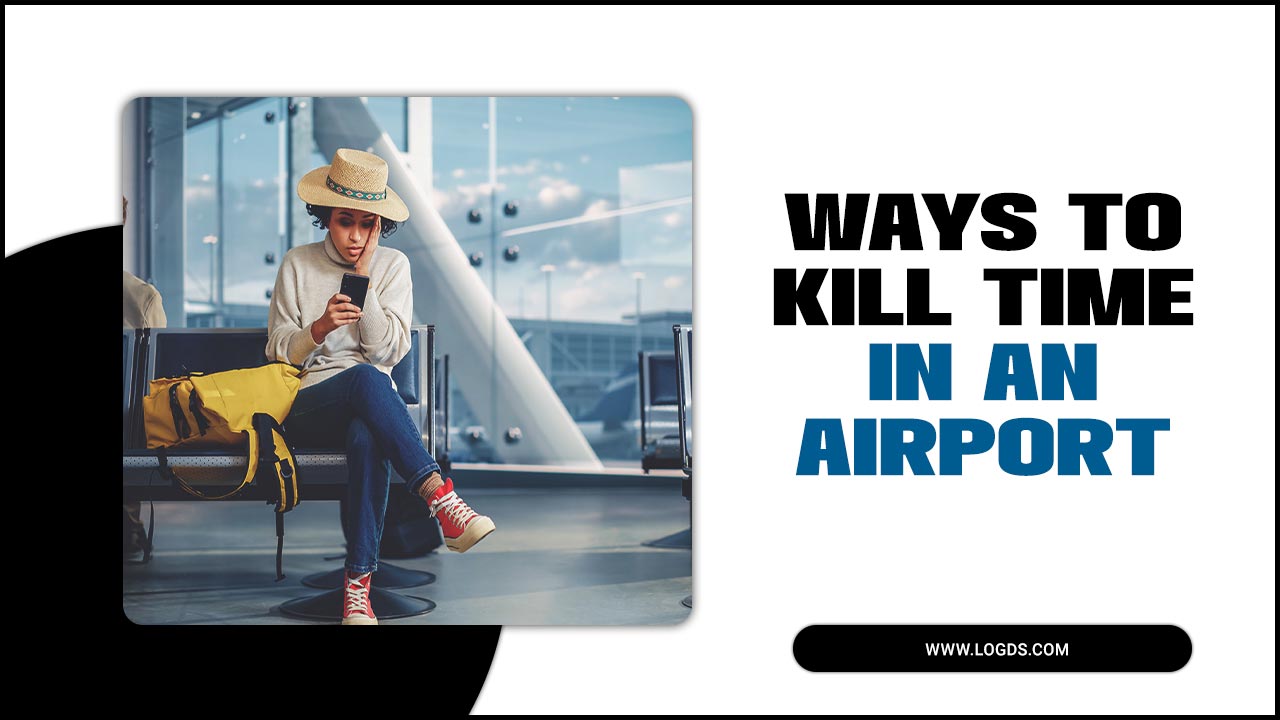 10 Fun Ways To Kill Time In An Airport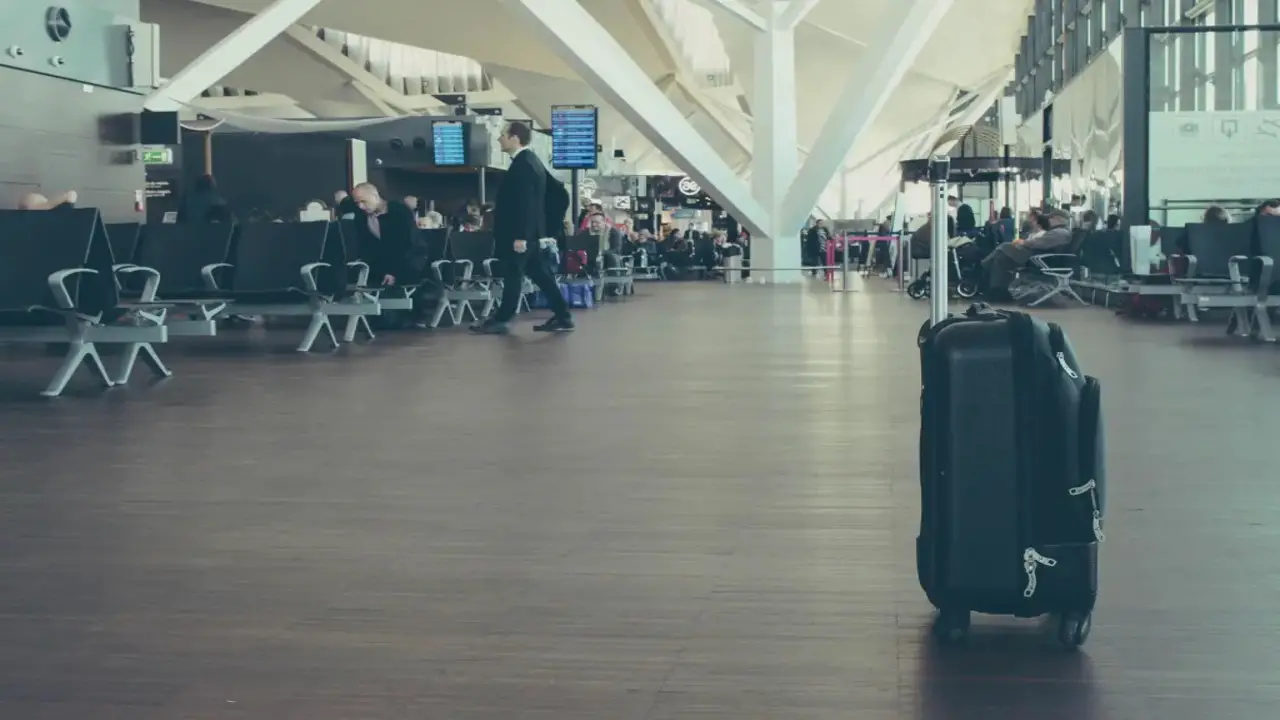 Air travel can often involve long layovers and delays, leaving you with plenty of time to kill in the airport. But fear not, as there are countless ways to make the most of your time and keep boredom at bay. One option is to explore the airport itself. Many airports have shops, restaurants, and even art exhibits that can provide a pleasant distraction. Here are 10 Fun Ways To Kill Time In An Airport.
1.Explore The Airport Amenities And Shops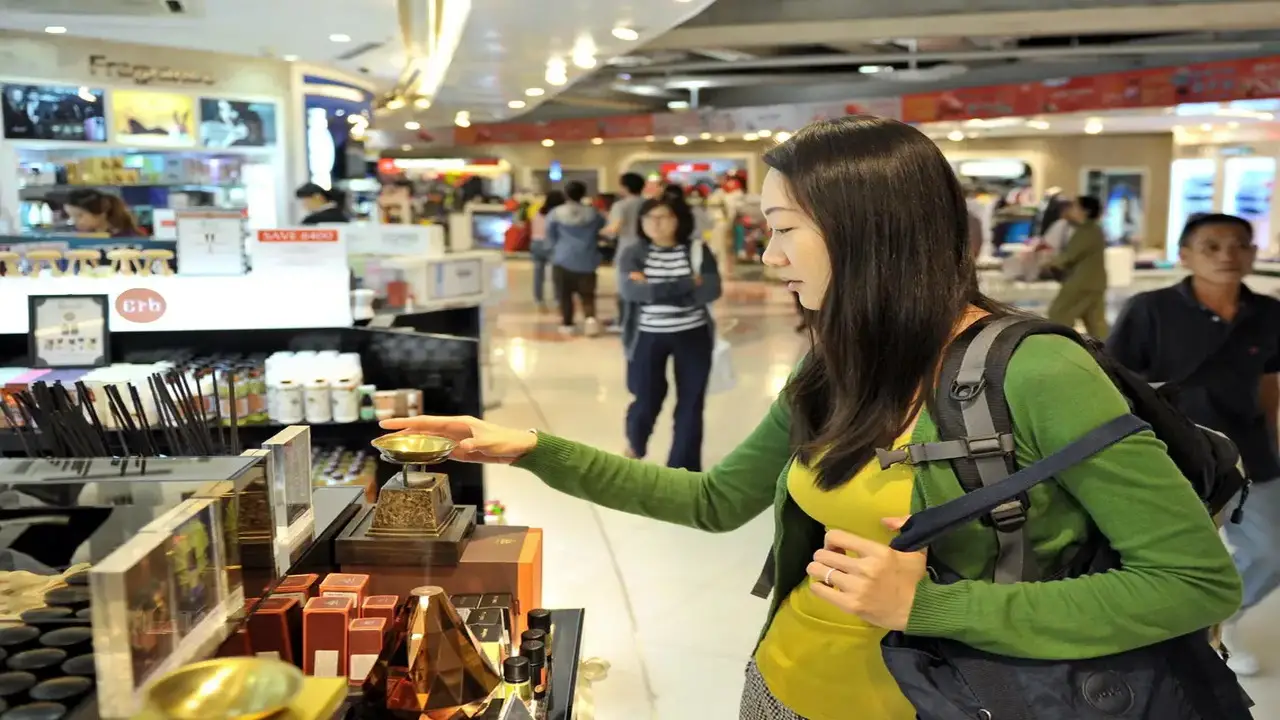 Discover a variety of shops offering everything from clothing to electronics at the airport. Stroll through the airport's art installations and exhibits for a visual treat.
Indulge in a spa treatment or massage to relax and unwind before your flight. Stay entertained with free Wi-Fi and access to social media to stay connected. Use the airport's yoga studios for a rejuvenating session to refresh your mind and body.
2.Enjoy A Meal Or Snack At A Restaurant Or Cafe
Indulge in a diverse range of international cuisine options from around the world at various airport restaurants. Whether you're in the mood for a cup of freshly brewed coffee or tea at a cozy cafe or looking to experience local flavors and specialities, airports offer a great way to satisfy your taste buds.
While enjoying your meal, you can also take in the bustling airport scene and watch travelers hurry past to catch their next flight. And don't forget to treat yourself to a decadent dessert or sweet treat before continuing your journey.
3.Visit The Airport Lounge For Comfort And Relaxation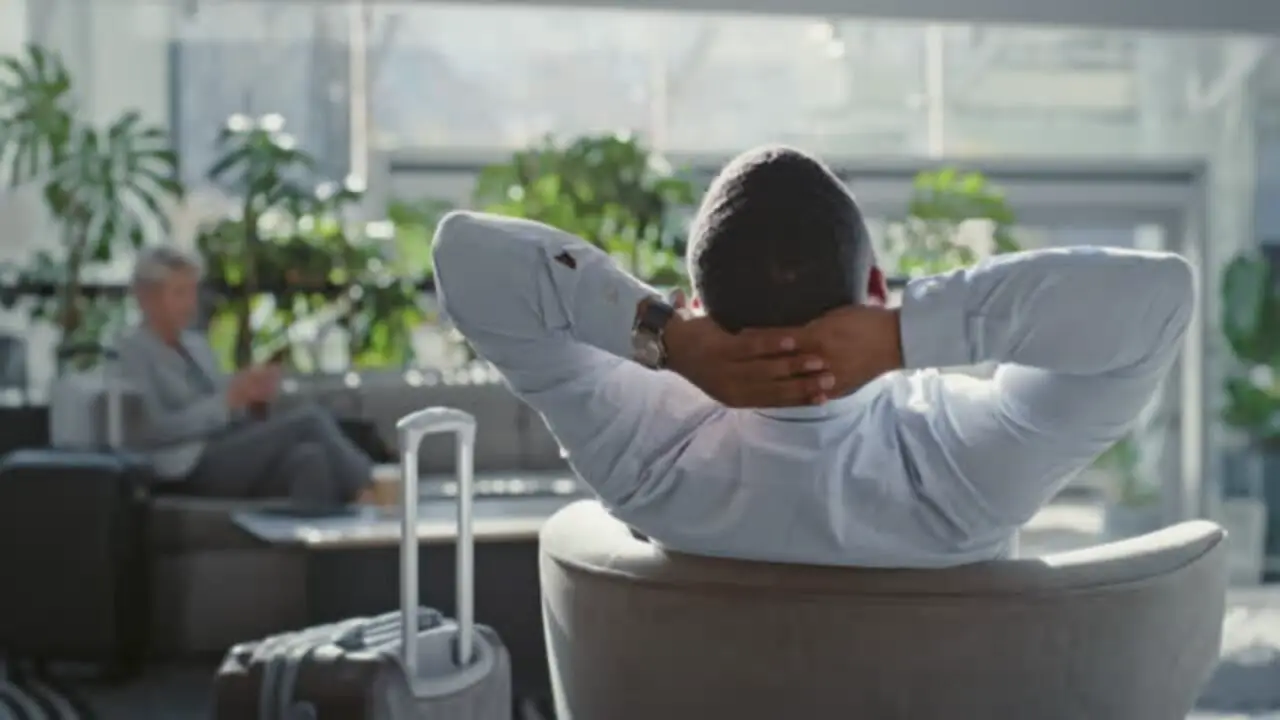 When you're at the airport, visiting the airport lounge can be a great way to unwind and relax before your next flight. You can sink into a comfortable lounge chair with a view of the runway, enjoying the ambiance of the international airport.
Pamper yourself with a massage or spa treatment, indulging in luxury while waiting for your departure. The lounge also offers complimentary snacks, beverages, and amenities to make your stay more enjoyable. If you need to stay productive, business facilities and services are also available. And if you simply need some peace and quiet, you can take advantage of the lounge's quiet spaces for work or relaxation.
4.Take Advantage Of Free Wi-Fi To Catch Up On Work Or Entertainment
While waiting for your next flight at an international airport, one great way to use your time is to take advantage of the free Wi-Fi available. Connect to the airport's high-speed internet and stay productive by checking your emails or catching up on work. You can also stream your favorite movies, TV shows, or documentaries to entertain yourself.
Additionally, free Wi-Fi allows you to stay connected with friends and family through video calls, and you can even upload your travel photos and share them on social media. It's a convenient and enjoyable way to make the most of your layover.
5.Read A Book Or Listen To An Audiobook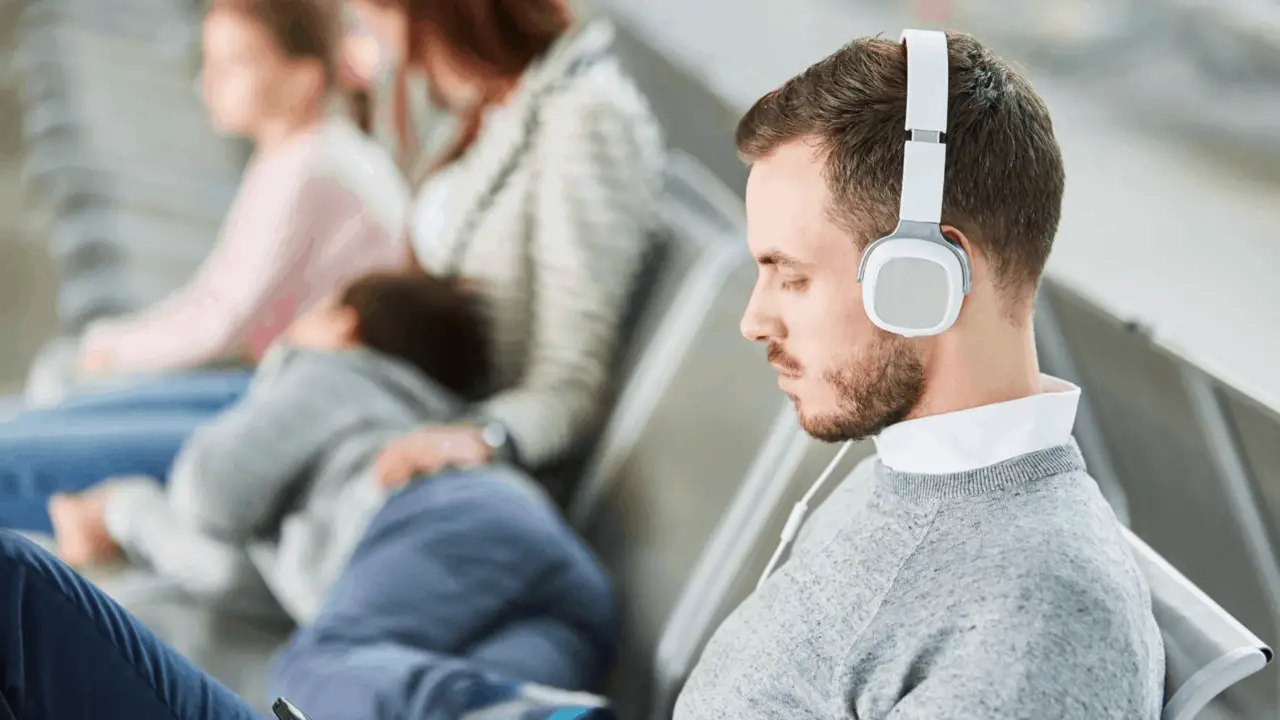 Indulging in a captivating novel or an intriguing non-fiction book is a great way to kill time in an airport. With an audiobook, you can let your imagination soar by getting lost in a fantasy world. Use this opportunity to expand your knowledge by exploring educational or self-help books.
Discover new authors and genres during your downtime, immersing yourself in different stories. Enjoy the quiet environment and indulge in a good read or listen while waiting for your next flight.
6.Play Games On Your Phone Or Tablet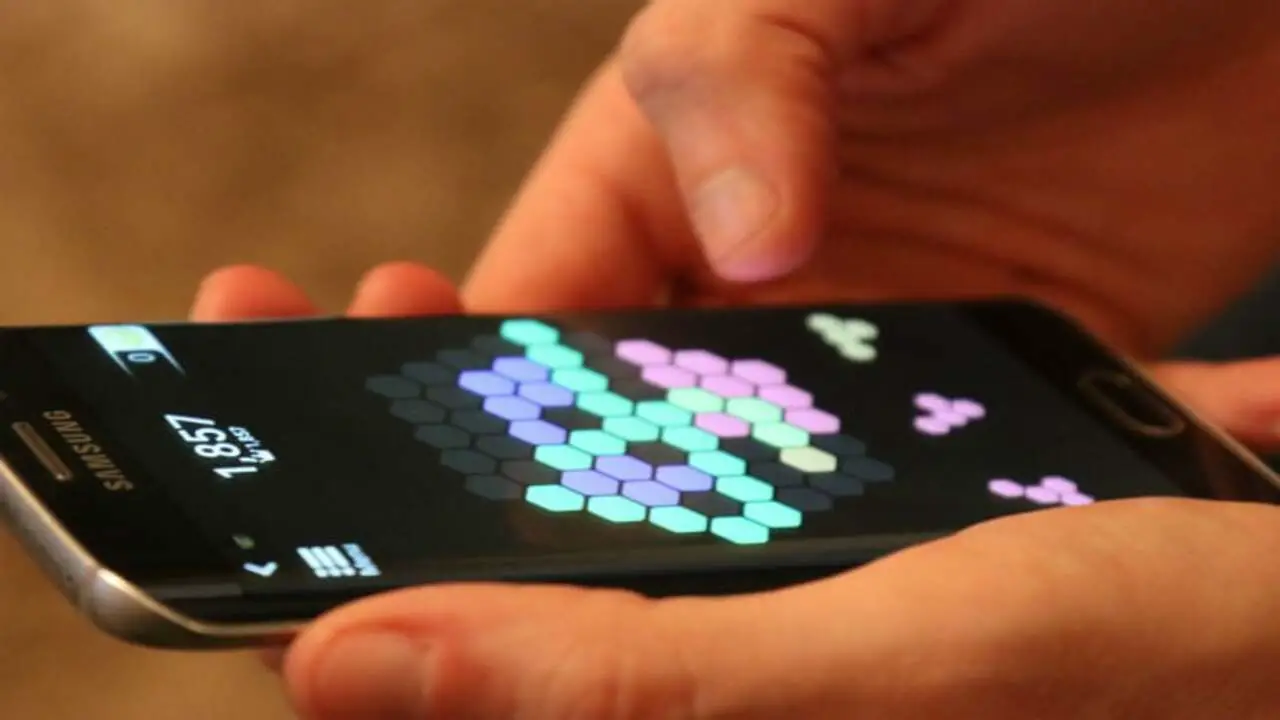 Challenge yourself with addictive puzzle games or test your skills with strategy or action-packed games. Engage in multiplayer games and compete with fellow travelers, or download and try out new game apps for a fun gaming experience.
Beat boredom and pass the time with entertaining mobile games. Whether at an international airport like Heathrow or Incheon International Airport or at various airports across Asia, Europe, or Australia, playing games on your smartphone or tablet is a great way to make the most of your stopover or flight delay.
7.Watch Movies, TV Shows, Or Documentaries On Your Device
Watch the latest movies or binge-watch your favorite TV series while waiting for your next flight. Explore various genres, from comedy to drama and action, to suit your mood. Dive into thought-provoking documentaries and educational content to maximise your time.
Create your cinema experience with noise-canceling headphones to block out the airport noise. Escape reality and immerse yourself in captivating on-screen stories, making the airport a great way to enjoy some entertainment.
8.Take A Walk Around The Terminal To Stretch Your Legs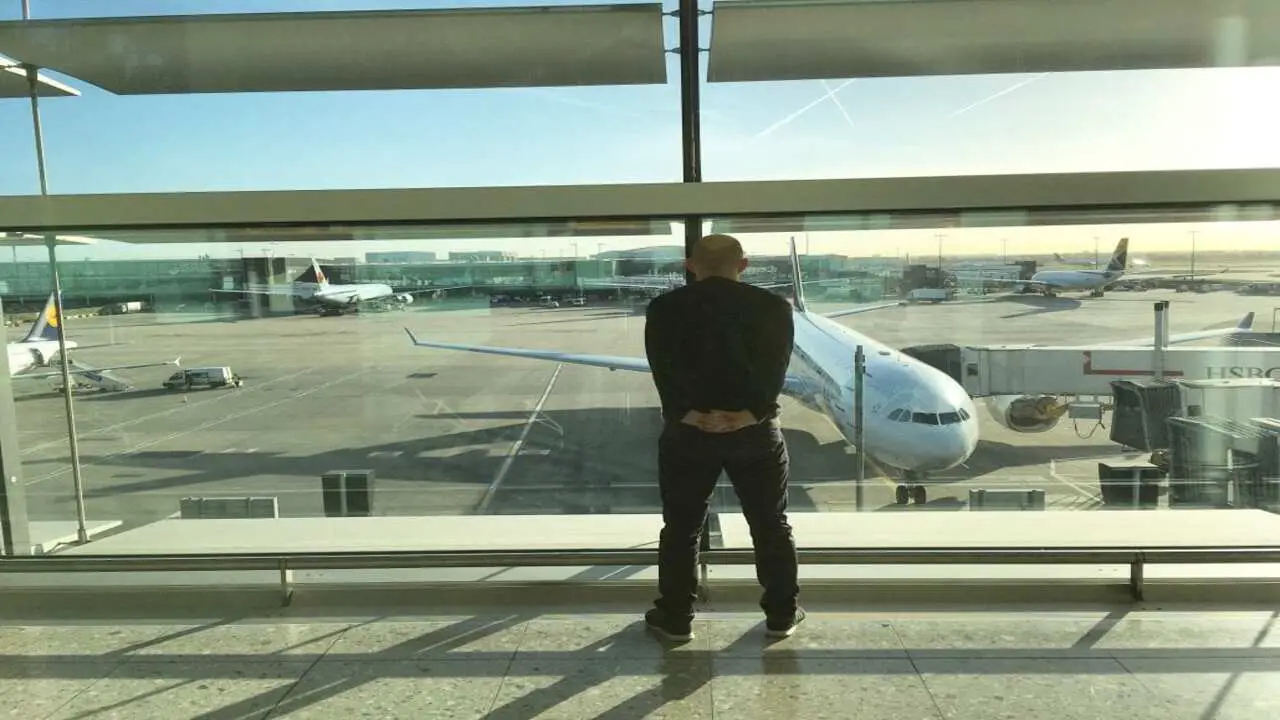 Stretch your legs by exploring the various terminals and concourses of the international airport. Enjoy the captivating view from different areas as you stroll along. Discover interesting shops and dining options that will satisfy any traveler's cravings.
This is a great way to take a break from sitting and get some exercise during your layover. Don't forget to capture unique photos of the airport's stunning architecture and design. It's the perfect excuse to get moving and maximise your time between flights.
9.Do Some People-Watching And Observe The Hustle And Bustle Of The Airport
As you wait for your next flight at an international airport, take the opportunity to engage in some people-watching. Observe the diverse mix of travelers passing through the airport and marvel at the different types of luggage and travel styles. You can even try to guess where people are traveling based on their attire and accessories.
As you witness heartwarming reunions and emotional farewells, take a moment to reflect on the global connectivity and shared experiences that airports provide. People-watching is a great way to pass the time and gain insights into the world of travelers.
10.Use The Time To Plan Your Itinerary Or Research Your Destination
While waiting for your next flight at an international airport, use the airport's free Wi-Fi to research your destination and plan your itinerary. Take advantage of this great way to gather useful tips and recommendations from travel blogs and forums.
You can also make the most of your time by exploring duty-free shopping and picking up souvenirs or gifts for loved ones. If you prefer a quieter activity, grab a book or magazine from the airport bookstore or newsstand and catch up on some reading. Consider indulging in a relaxing massage or spa treatment at an airport wellness center. These are all fantastic ways to make your airport experience enjoyable and productive.
Conclusion
Airports don't have to be dull places. Plenty of fun ways exist to kill time and make the most of your airport experience. Whether exploring the amenities, enjoying a meal, or taking advantage of free Wi-Fi, there are endless possibilities for entertainment and relaxation.
So next time you find yourself with a layover or waiting for a flight, embrace the opportunity to discover new ways to pass the time. From reading a book to people-watching, there's something for everyone.
Make the most of your airport experience and turn it into an enjoyable part of your journey. We have provided bulk information on ways to kill time in an airport and hope our information was helpful from your perspective.
Frequently Asked Questions
1.How Do You Kill Hours At The Airport?
Ans: Explore the airport amenities, like lounges, restaurants, and shops. Use the airport Wi-Fi to read a book or catch up on work. Engage in people-watching and strike up conversations with fellow travelers. Download movies or TV shows for entertainment during long layovers.
2.How Can I Spend Less Time At The Airport?
Ans: Arriving early and checking-in online with a carry-on bag can help you skip long lines. Utilize airport lounges or premium services for a more comfortable experience. Expedite security and customs processes by using TSA pre-check or global entry.
3.What's Your Favourite Way To Spend Time In An Airport?
Ans: Finding ways to pass the time at the airport can be enjoyable. Whether it's reading a book, people-watching, trying new foods, or shopping for souvenirs, there are plenty of options. The key is to find activities that help you relax and make the most of your airport experience.
4.What Are Some Fun Activities To Do While Waiting For A Flight At The Airport?
Ans: Looking for ways to kill time at the airport before your flight? Try reading a book or catching up on magazines. Play games on your phone or tablet for entertainment. Explore the airport shops and restaurants, or even try some airport yoga or meditation for relaxation.
5.What Are The Good Ways To Kill Time In An Airport?
Ans: Browse through the airport's duty-free shops for some unique souvenirs to take home. Grab a delicious meal or refreshing drink at one of the many restaurants or cafes available. Use the airport's Wi-Fi to catch up on work or emails. Finally, relax and unwind with a good book, podcast, or music.
I'm a travel blogger with a focus on safety. I've been to all seven continents, and I love sharing my tips for staying safe while traveling. I also have a lot of experience with travel hacking and finding the best deals on airfare and hotels. My blog features reviews of restaurants, hotels, and attractions around the world.