Toddlers love busy bags. That is, bags packed with fun activities and snacks to keep them occupied while traveling. They are a great way to keep toddlers entertained and happy during long car rides or flights. With busy bags for toddlers, you don't have to worry about letting your toddler play with their phone or eating snacks they find in the car. You can fill their bag with fun toys and activities that keep them busy for hours.
But busy bags aren't just for traveling. Busy bags can be a fun activity for toddlers at home too. The secret is to make them fun and engaging for toddlers of different ages, whether 18 months to 3 years old or preschoolers so that they can play together as a family unit or as individual play partners. We will discuss some of the most fun and entertaining busy bag ideas you can use at home when traveling with your toddler.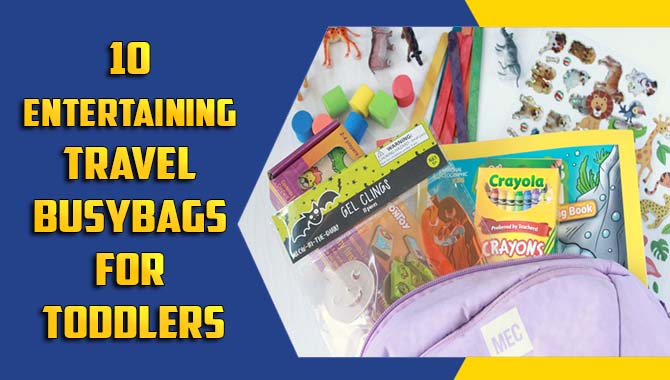 10 Entertaining Travel Busy Bags For Toddlers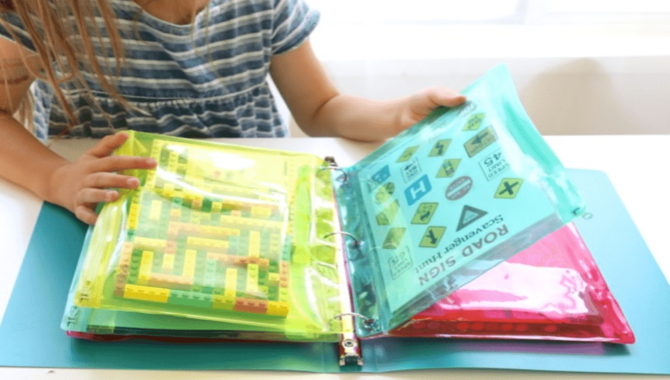 Packing a busy travel banger for toddlers can be fun and educational at the same time. Including fun activities in the bag is important, so the kids stay engaged for long hours on the road. Some ideas for packing a busy travel bag for toddlers are puzzles, coloring books, construction toys, and other interactive items. These activities help keep the kids busy and focused.
While traveling with a toddler, it's important to include snacks, drinks, and small toys. Another important factor to consider while packing is a durable bag that the child can carry. You can also include a pack of wipes in the bag if needed. The tips below will help you pack a busy travel bag for toddlers efficiently.
1.Homemade Busy Books Are Great Busy Bag Ideas For Toddlers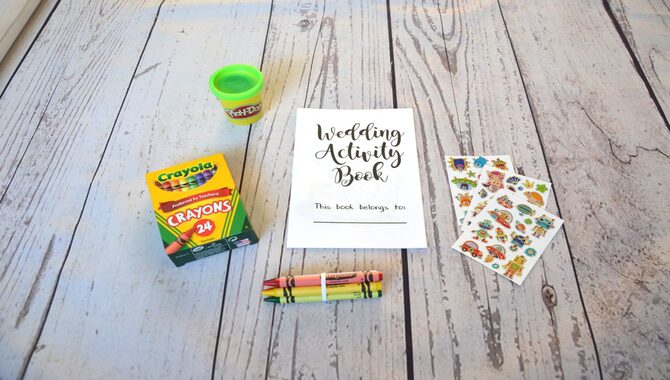 Homemade busy books are a fun and easy way to entertain toddlers on long car rides or plane trips. They can make with simple materials, such as magazines, stickers, and crayons. These activities help keep them busy and promote creativity in children.
Busy books are also great companions for toddlers because they keep them entertained and occupied during long road trips. These books can teach children about the world around them and help them develop their imaginations and creativity. By creating their busy books, parents can ensure that their kids have fun and stay occupied while traveling.
2.Travel Versions Of Classic Games As Busy Bag Ideas For Toddlers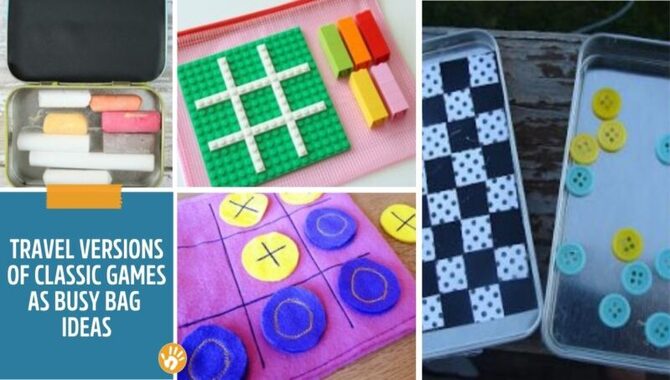 It's no secret that traveling with toddlers can be a challenge. You need to find activities to keep them busy, but you must also ensure they stay safe and comfortable. So it's a win-win when you pack classic games like jacks and checkers and connect four for your trip. These games are easy to play and can provide an engaging way for your toddler to pass the time while on vacation.
Packing a busy bag is a great way to take classic games on the go and make them more portable and convenient for traveling. Instead of packing the entire box, just pack the pieces needed for the game, making it easier for you and your toddler to enjoy the game away from home.
In addition to packing classic games in a busy bag for traveling, safety is of utmost concern. Teaching toddlers about hygiene and safety while on vacation can help ensure their safety and comfort during your trip. Plus, playing classic games is fun for both of you, so it also makes for a fun bonding experience during your trip.
3.Learning Busy Bag Ideas For Road Trips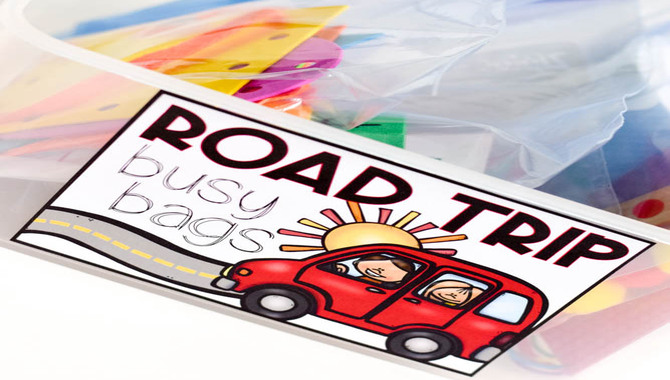 Traveling can be a fun and educational experience for toddlers. You can help foster their curiosity and imagination while traveling by packing busy bags. When traveling, it's important to allow your child to be active and explore the local culture and environment.
To learn about different countries and their customs, pack activities, coloring pages from various countries, or puzzles about different countries. These busy bag ideas will help keep them busy and provide your children with an enjoyable activity during long flights or road trips.
4.Artsy Busy Bag Ideas For Toddlers On Road Trips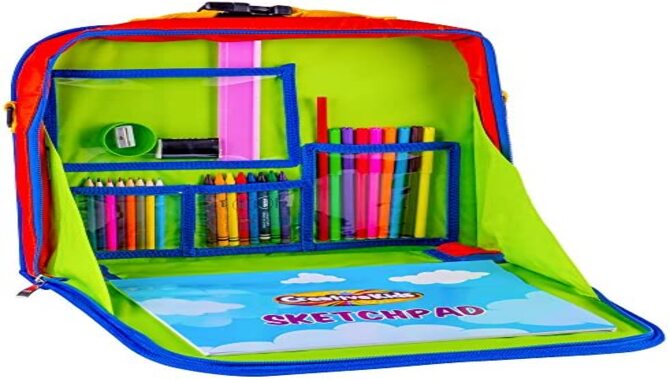 Artsy busy bags are great for toddlers on long car trips or vacations. They pack colorful materials and toys to keep your child entertained for hours. Some items in an artsy busy bag include a plastic play telephone, a ballpoint pen, and stamps.
These busy bags allow your child to play and create using different colors, textures, and sounds. It's also great for creative play, allowing toddlers to experiment with different materials and ideas. An artsy busy bag is a great way to spend time together as a family while traveling.
5.I Spy & Sensory Busy Bag Ideas For Toddlers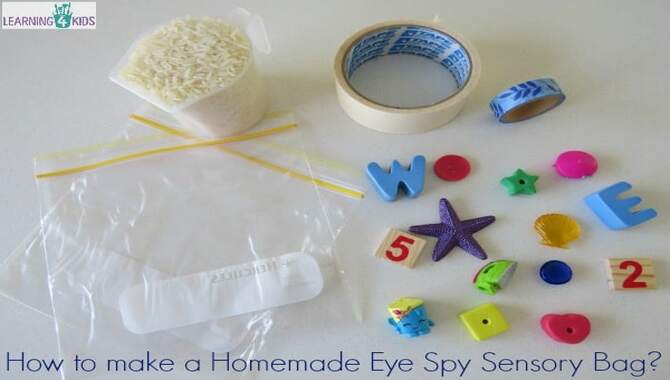 I Spy & Sensory Busy Bag ideas are a great option for busy bags for toddlers because they offer them a variety of activities to keep them busy on long car rides or travel days. These busy bags typically include activities that require manual dexterity and visual perception, such as puzzles, mazes, and coloring activities.
These busy bags also provide instructions so parents can help their toddlers learn new skills and have fun together. They are a wonderful way for families to spend time together while having fun and learning new things. I Spy & Busy Sensory Bags are a fun way to bring learning and creativity into everyday life.
6.So Much More Busy Bag Fun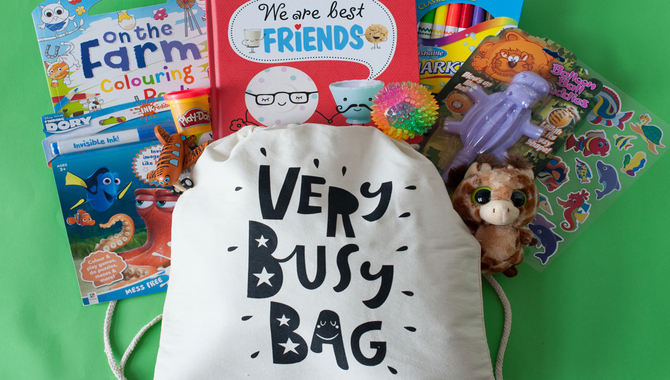 Toddlers love busy bags! These fun traveling accessories are designed to keep toddlers entertained and busy on long car rides, flights, and other travel adventures. They come with activities that can keep them busy and busy while you're traveling. Some of these activities include coloring, puzzles, and games. Busy bags also come with a carrying case for easy transport.
Busy bags are a great way to keep your toddler occupied on long journeys, whether traveling for business or pleasure. They're one of the best ways to ensure you have some downtime while traveling as a family. They're also a fun and rewarding way to bond with your child while traveling. Busy bags are a great way to keep your toddler occupied on long journeys, whether traveling for business or pleasure.
7.Tried And True Busy Bags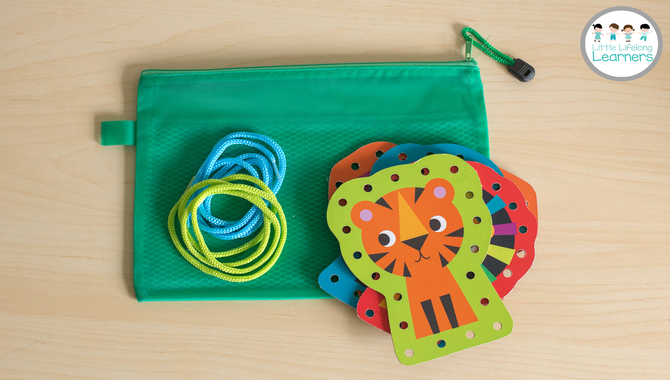 Busy bags are a great way to entertain your kids on long road trips or flights. These bags come complete with activities such as puzzles, coloring books, and toys, which enable your child to explore and learn new things. Plus, busy bags provide a handy place for parents to store their belongings, such as a passport, wallet, and phone charger.
Parents can easily pack the bag before leaving for the trip, so you will entertain their child the whole time they're on the road. These busy bags are perfect for long car rides and plane rides, making them the ideal choice for busy families who need reliable entertainment on the go.
8.Easy Busy Bags For Toddlers And Preschoolers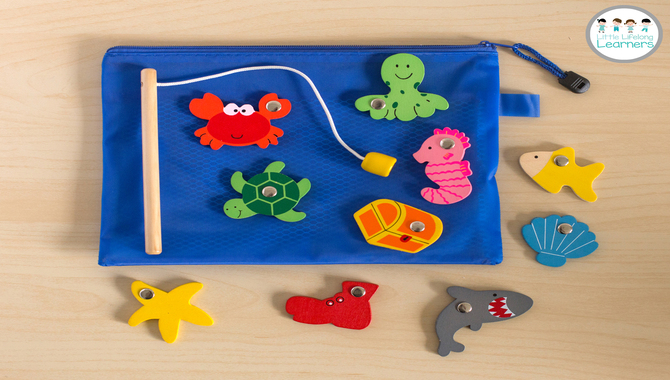 Busy bags for toddlers and preschoolers are essential for keeping them busy on long car rides or flights. These busy bags come in various themes, such as alphabet, puzzles, and play-doh kits. They include activities like puzzles, books, stickers, and more, to keep your kids entertained during long journeys.
The busy bags are easy to pack and take up minimal space in your luggage, making them ideal for road trips with a small child. They are also durable and safe for use. Whether you're traveling by car or air, busy bags are an effective way to keep your child occupied and happy while away from home.
9.Yum Yuck, Busy Bag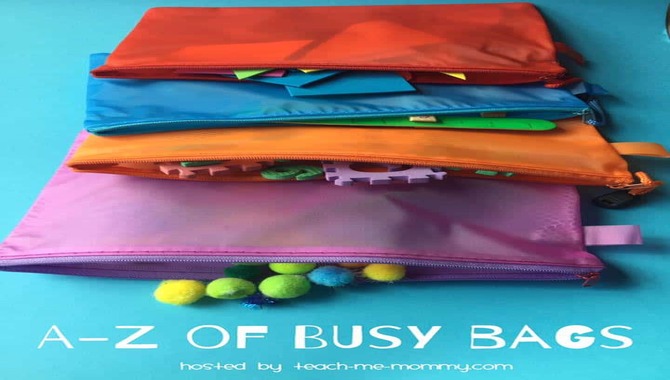 Yum Yuck Busy Bag is the perfect bag for toddlers constantly on the go. It includes a variety of fun and engaging items, such as a toy car, puzzle pieces, and blocks, to keep them busy and entertained. The busy bag is made from durable fabric and can use for traveling or taking to daycare. It is easy to clean and fold up for convenient storage.
The busy bag is a great way for parents to help their kids develop social skills while having fun together. It can be carried in a backpack or purse, making it convenient for on-the-go activities. With Yum Yuck Busy Bag, parents can help their children learn about sharing, taking turns, and patience as they play together in one location.
10.Mess-Free Busy Bags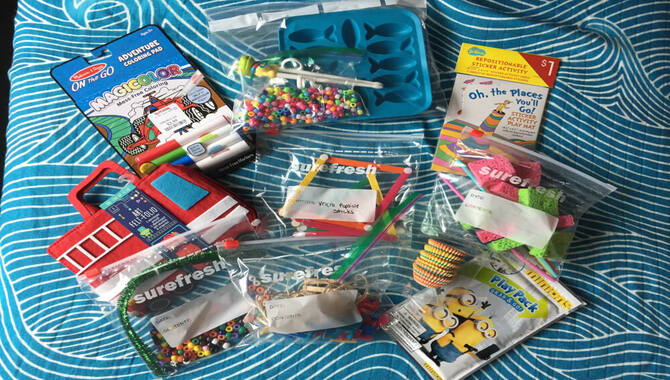 Traveling with a toddler can be challenging. Keeping them busy and entertained can be challenging, especially on long flights or car rides. If you're looking for a fun way to keep your toddler busy while traveling, consider packing one of these mess-free busy bags. These bags are filled with activities that will keep your child busy and entertained for hours. They come in different sizes and styles, so you can find one that fits your needs and preferences.
Some of the activities included in these busy bags include puzzles, coloring books, building blocks, and more. The bags are also designed to be easy to transport and pack, making them ideal for long or short trips with lots of playtimes. Whether you're traveling by plane, car, or train, there's always something fun to do in one of these busy bags.
Why These Items Are Perfect For A Toddler's Travel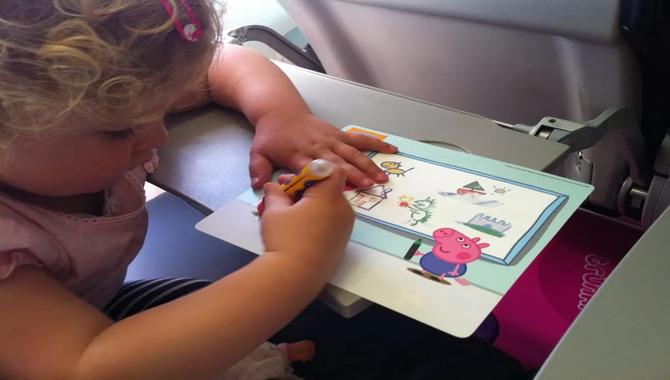 Some of the best things about these busy bags are that they are small and easy to store. They can be carried in a backpack or purse, making them convenient for on-the-go activities. They also come with instructions so that you can keep everyone entertained at once.
Most importantly, these busy bags engage toddlers in fun activities that keep them occupied and content during long or short trips. Whether your toddler is young or old, something is entertaining to do in one of these busy bags.
How To Put Together An Entertaining Travel Busy Bag For Toddlers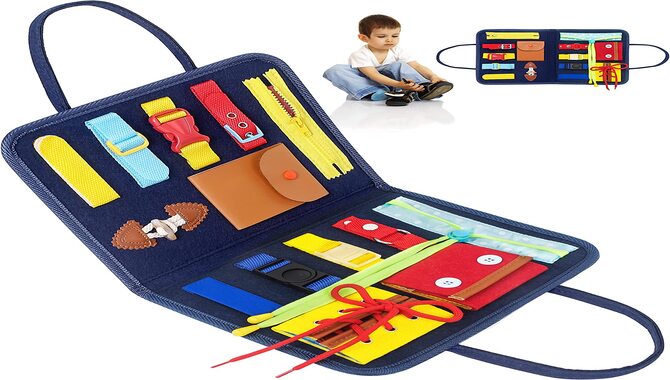 Include various activities, such as puzzles, games, stickers, and coloring books. These activities will keep the child engaged and busy while traveling. Include a variety of toys, such as a remote control car, dolls, and stuffed animals. These toys will help to keep the child entertained on the road. Also, include snacks and drinks for on-the-go entertainment.
This will help to keep the child happy and energized during the trip. Include a portable DVD player and some DVDs for the child to watch while on the go. This will allow them to stay entertained on long trips without using electronic devices excessively.
Include a travel crib or playpen for when the child gets tired. This will give them somewhere safe to rest and play when tired. Finally, include a bag for the child's clothes and toys. This will help to organize their items for easy access when packing their fun, travel busy bag.
Conclusion
Travel busy bag ideas are a fun and easy way to keep busy on long car, plane, or road trips. They also give busy bag enthusiasts a chance to interact with others and create a bond while traveling. Travel you can make busy bag ideas from anything you have around the house. However, there are many creative, busy bag ideas for toddlers that use items that children would normally find in their traveling bags. You can try these fun, busy bag ideas on road trips or any long trip!
Toddlers traveling by themselves can be a challenge. They're busy exploring and experimenting with new things, and they might not be all that interested in sitting still while you set up an activity. As much as you would like to entertain them, this busy bag idea will keep them happy and occupied for a long time. Simply pack these fun, travel-busy bags with your toddler-friendly activities and encourage them to play.
Frequently Asked Questions
1.What Do You Put In A Busy Bag For A Toddler?
Ans: When packing a busy bag for a toddler, some recommended items include coloring books, crayons, stickers, puzzles, and toys. It is also important to pack snacks and drinks in case the child gets hungry or thirsty on the road. Try to design a busy bag so that you can easily transport it without carrying it with you when traveling.
2.How Do I Keep My 2-Year-Old Busy On A Road Trip?
Ans: Keeping a toddler busy on a road trip can be tricky. However, by following these simple tips, you'll be able to have fun too!
Load up on some fun activities like coloring, playing games, and listening to stories.
Pack snacks and drinks for the child in case they get tired or hungry.
Have a destination in mind for the road trip – this will help keep the little one entertained.
Be prepared to answer any questions the child may have!
3.What Do You Put In A Church-Busy Bag?
Ans: When packing a busy church bag for toddlers, it is important to choose age-appropriate items that will keep the toddler entertained. Some typical items in a busy bag for toddlers are stickers, crayons, coloring books, jigsaw puzzles, and activity cards.
4.What Type Of Activities Will My Toddler Enjoy While Playing With The Bags?
Ans: Toddlers will enjoy playing with a busy bag that has age-appropriate activities. This means choosing stickers, coloring books, and puzzles appropriate for the toddler's skill level. Some fun activities toddlers might enjoy include making crayons out of straws or pipe cleaners, building towers from colored blocks, and decoding jumbled-up activity cards.
5.What's In The Bag Activity?
Ans: The Top 10 entertaining travel busy bags for toddlers include activities such as coloring, puzzles, games, and more. The bag is also large enough to accommodate a child's coloring books, crayons, and other supplies. The bag is made from durable materials that will last through many trips.
I'm a travel blogger with a focus on safety. I've been to all seven continents, and I love sharing my tips for staying safe while traveling. I also have a lot of experience with travel hacking and finding the best deals on airfare and hotels. My blog features reviews of restaurants, hotels, and attractions around the world.