Visiting new york city is an absolute must for food lovers. And what's better than trying out all the best foods this city offers? This blog will go through each food item and provide detailed information on what to order, where to find it, and how best to enjoy it.
We will also include food pairing guides and foods you must try in new york city. So that you can taste the best food new york has to offer in the smoothest way possible. So don't wait any longer – start planning your trip to one of the most famous cities in the world today.
The 10 Best Foods That You Must Try In New York City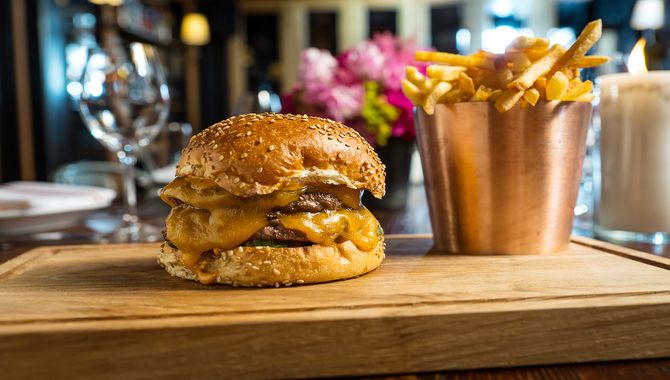 Without a doubt, the food in New York City is legendary. From world-famous restaurants to hole-in-the-wall deli shops, there's something for everyone to enjoy. So, if you're looking to try some of the best foods in the city, here are 10 of the best:
1. Bagel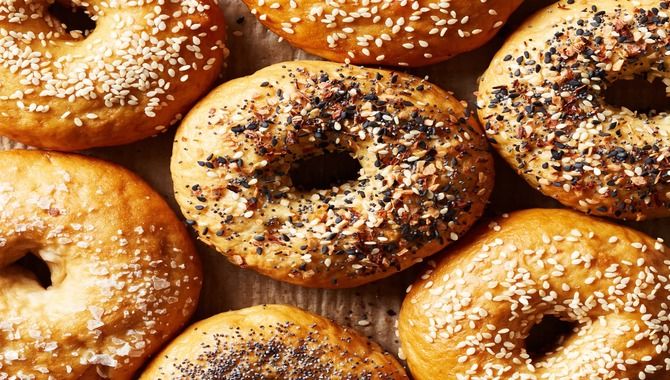 If you love bagels, then you have to visit new york city. Not only are they delicious and addictive, but they're also a staple food in this city. You'll find them at almost every street corner, so there's no excuse not to try one! Just be sure to get the cream cheese filling – it's irresistible!
The best place to buy bagels in new york is Murray Hill Baking Company. They offer freshly made bagels with various toppings that will leave you wanting more.
2. Pizza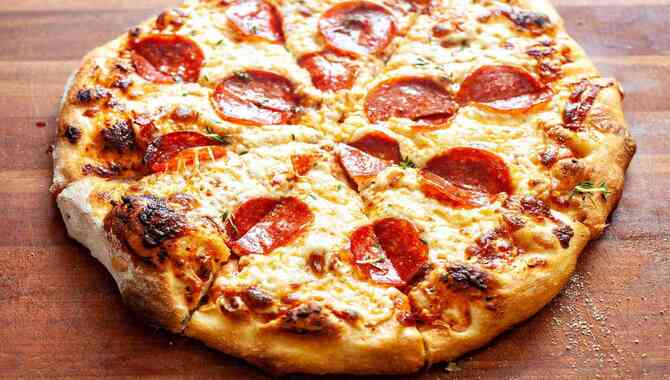 If there's one food that new york city is famous for, it's pizza. From thin crust to deep dish, there is a perfect pizza for everyone. And don't forget the cheese – it makes or breaks this classic food. The best place to get pizza in new york city is Dough, which offers both delivery and dine-in options.
3. Hot Dog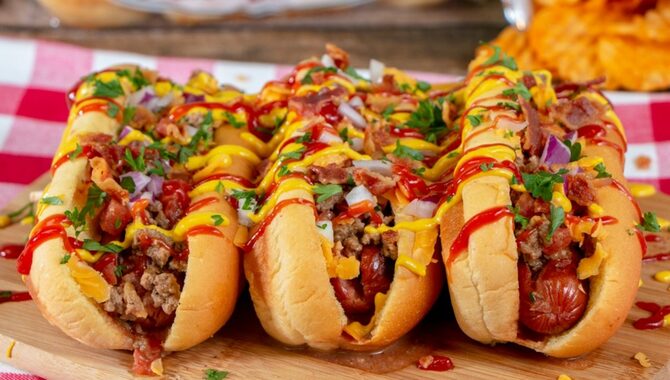 There's something about a hot dog that just screams summertime! And New York City does not disappoint when it comes to hot dogs – you can find them at street corners and ballparks alike. But the best hot dog in new york city is at Nathan's Famous. Try their famous Coney Island hot dog – it's legendary!
4. Ice Cream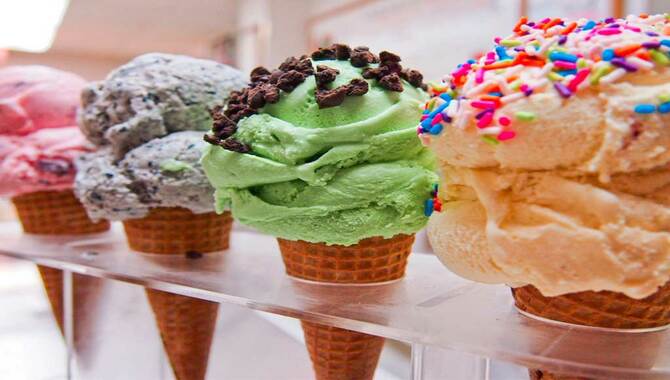 New York City does not disappoint when it comes to this classic food. You can find dozens of places that offer delicious ice cream all over the city, from small street-side kiosks to high-end restaurants. Our favorite place for ice cream is Jeni's Splendid Ice Cream, which offers an incredible variety of flavors and a stunning view of the city skyline.
5. Pastrami Sandwich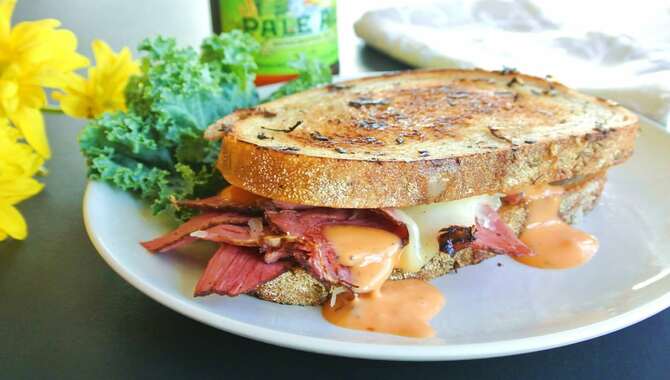 If you're a fan of deli-style food, then you need to try a pastrami sandwich from one of new york city's famous delis. You'll find classics like Katz's and Grand Central Deli, but some unique flavors are available, such as the corned beef hash at Bette's. Whatever your preference, don't forget to order a side of bagel chips!
6. Bagel Chips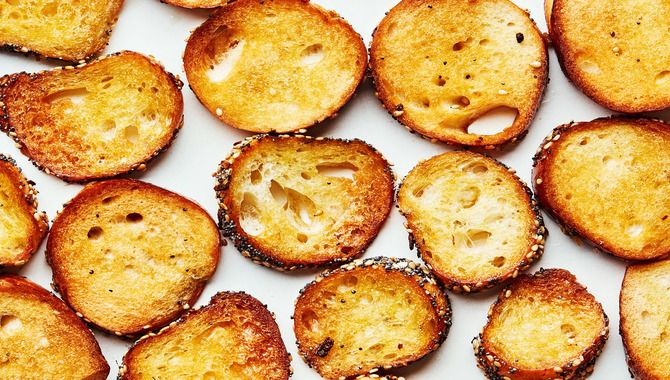 No new york City trip would be complete without some bagel chips. You can find them at just about every street corner, restaurant, and coffee shop in the city. But our favorite place to buy a bagel chip is New York Bagels, which has an amazing selection of flavors and textures.
7. Lobster Roll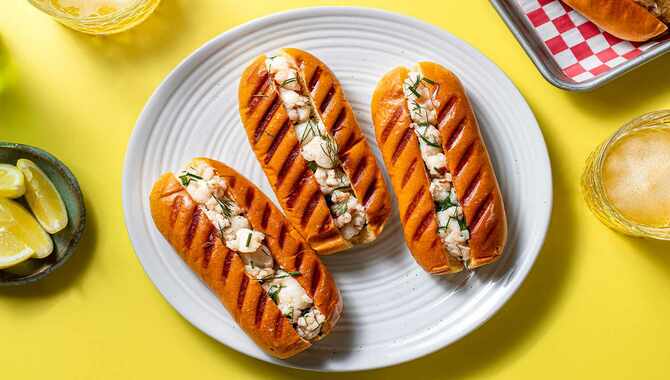 Did you know that new york city is home to one of the best lobster rolls in the country? You can find them at just about any spot in the city, but our favorite place is Sawyer's on Water Street. It's a casual little seafood restaurant with an outdoor seating area that offers stunning views of New York Harbor. And don't forget to order a side of fries for dipping!
8. Fried Chicken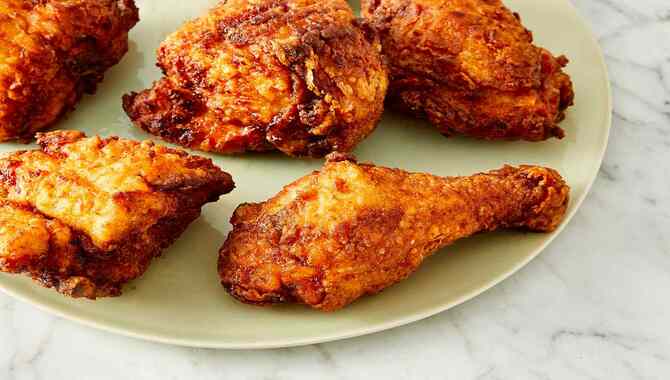 If you're a fan of fried chicken, then new york city is the place to be. You can find many places to get your chicken fix all over the city, from hole-in-the-wall joints to high-end restaurants. Our favorite place for fried chicken is Colfax, which offers delicious and crispy pieces of poultry served with waffle fries and a side selection of sauces.
9. Dim Sum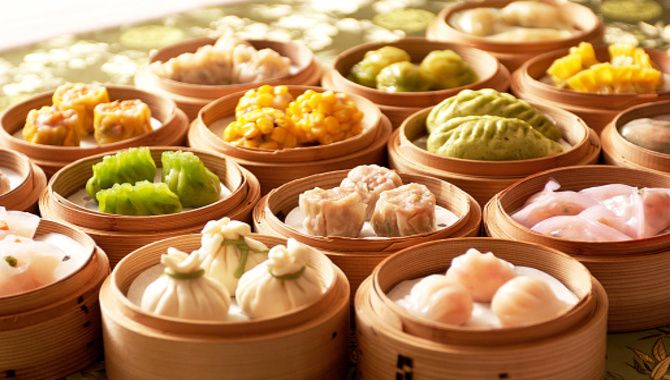 If you're a fan of Chinese food, then new york city is the place to be. You can find delicious dim sum options at just about every restaurant in the city, from casual spots like Wong Tai Sin to high-end restaurants like Ben Woo. Just be sure to try something new each time you dine out – there's nothing worse than getting sick of dim sum halfway through your trip!
10. Ice Cream Sundae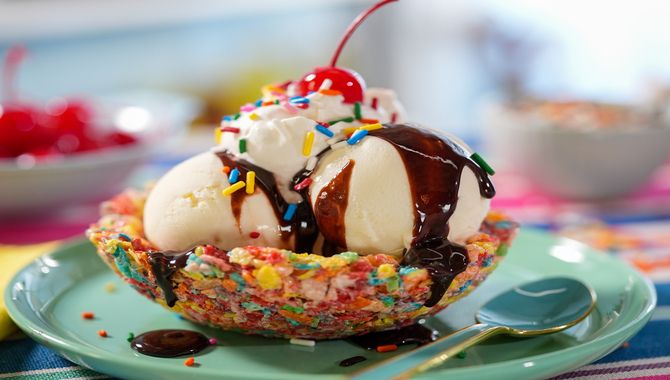 New York City has an incredible array of ice cream flavors that will please everyone in your group. You can find classics like mint chocolate chip, but there are also unique options like pistachio pudding cake that you won't find anywhere else. Just be sure to order a scoop of ice cream with your sundae – it's essential for the perfect experience!
Healthy Foods To Eat In NYC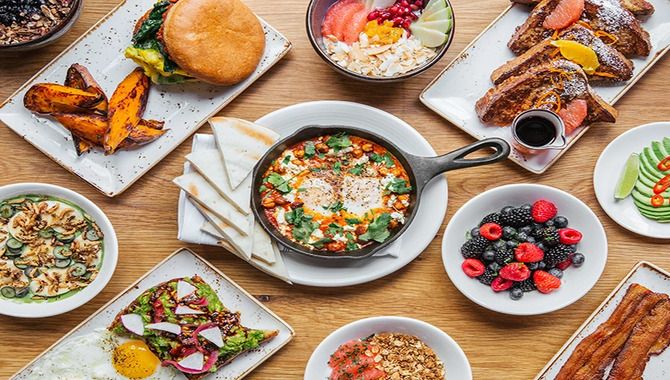 New York City is known for its delicious food, and it's no secret that it is packed with healthy foods. There are many great healthy foods to eat in New York City, and here are a few that you should try:
Fresh fruits and vegetables: New York City is known for its wide variety of fresh fruits and vegetables, so it's no surprise that these are some of the most popular foods here. You can find them at markets, food stalls, and some of the city's famous restaurants.
Lean protein: Another great thing about eating in New York City is the abundance of lean protein options. You can find plenty of high-quality proteins such as chicken, fish, and grass-fed beef.
Healthy grains: If you're looking for something healthier yet filling, consider trying some whole grains, such as quinoa or brown rice. They'll help keep you full longer and provide you with all the important nutrients your body needs.
Healthy snacks: While not every food option in NYC is healthy, there are several good options for healthy snacks if you're looking for something on the go. For example, Greek yogurt is a great source of protein and calcium, while fruit bars make a great on-the-go snack option.
How Can You Eat Like A Local In New York City?
If you're looking to eat like a local in New York City, there are a few things you need to keep in mind. First and foremost, you must try the food specific to this city. For instance, if you're a fan of Italian cuisine, you should check out some of the restaurants in New York City that specialize in Italian food.
Another thing to remember is that New York City is known for its variety of ethnic foods. Whether you're looking for Chinese, Japanese, or Indian food, chances are you'll be able to find it here. And last but not least, make sure to taste all the different kinds of ice cream. There are so many different flavors and types available that it's impossible not to find something that suits your taste buds.
Sample Food Itinerary For A Day In New York City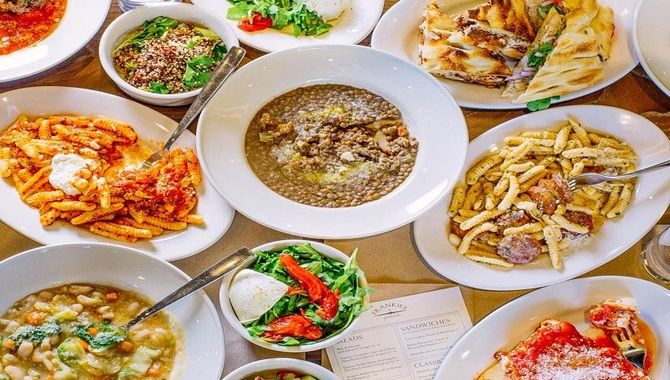 If you're visiting New York City for the first time, it's worth spending the day exploring the different food establishments scattered throughout the city. Here is a sample food itinerary for a day in New York City:
Start your day with breakfast at New York City's trendy cafes.
Afterward, head to Manhattan to explore some of the city's most iconic food venues, like Katz's Deli and Joe's Pizza.
Next, continue exploring The Central Park Grill for delicious burgers and fries.
Finally, finish your day with a sweet treat at one of New York City's iconic ice cream shops like Ben & Jerry's or Scoops.
Conclusion
After reading this blog, you will know everything there is to know about foods that you must try in new york city. This blog has everything from the best foods to try to food pairing tips.
In addition, this food guide will help you make the most out of your visit to the Big Apple. If you're looking to eat like a local in new york city, check out our food itinerary below. And don't forget to leave your comments and questions below.
Frequently Asked Questions
1.Are There Any Food Restrictions I Should Know About When Traveling To New York City?
Ans: There are no food restrictions when traveling to New York City, as long as you follow the city's health code. This includes foods generally not allowed in other destinations, like unpasteurized dairy products, poultry and meat from animals kept outdoors, raw shellfish, and sushi rolls with wasabi sauce.
If you're aware of some common food allergies that people in NYC may have, you can be proactive and bring along food items that don't contain these allergens. Additionally, it's always best to ask about any food restrictions if you're staying in a hotel.
2.How Can I Make The Most Of My Trip To New York City By Eating Healthy And Nutritious Food?
Ans: Eating healthy and nutritious food when traveling can be tricky, but fortunately, there are a few things that you can do to make it easier. First, be proactive and plan by packing foods containing no allergens or specific food sensitivities.
Additionally, explore the city's numerous food establishments for variety, as this will help keep your taste buds entertained while you're on vacation. Finally, remember that moderation is key – don't overindulge in Sodas or chips throughout the day.
3.Which Restaurants In New York City Are Especially Good For Vegan And Vegetarian Visitors?
Ans: There are several vegan and vegetarian-friendly restaurants in New York City that you should check out. Our favorites include Ben & Jerry's, Umami Burger, and plant-based food delivery service Veggie Lamar.
4.Is It Worth Spending Money On Dining Experiences While Visiting New York City?
Ans: It is worth spending money on dining experiences while visiting New York City. Plenty of affordable restaurants offer mouthwatering dishes from all over the world. Try foods like bagels with lox, falafel, pizza, and more.
5.How Can I Find Cheap And Affordable Food Options In New York City?
Ans: There are a few ways to find cheap and affordable food options in New York City. First, check out local markets for fresh produce, meat, dairy, and grains. Second, explore street food – where you'll find some of the best deals on healthy food.
And finally, don't forget about meal delivery services like Seamless or Grubhub – they can help you save money on restaurants near your hotel and throughout the city.