"You need to do things before you die" – is the famous saying of our times. Every individual has a list of things to do before they die. Some like to read, some like to write, and some like to travel.
We deem many things in life worthy of doing before we die. Keeping that in mind, we have drawn a list of things every individual should do. Take time out of your hectic schedule to achieve all the dreams you have kept on your list.
There's no need to be afraid of death. It can be one of the most exciting and life-changing experiences ever. In this blog, we'll explore 17 life-changing things to do before you die, giving you a head start on some of the essential things in your life. From traveling the world to learning about different cultures, there's something for everyone on our list.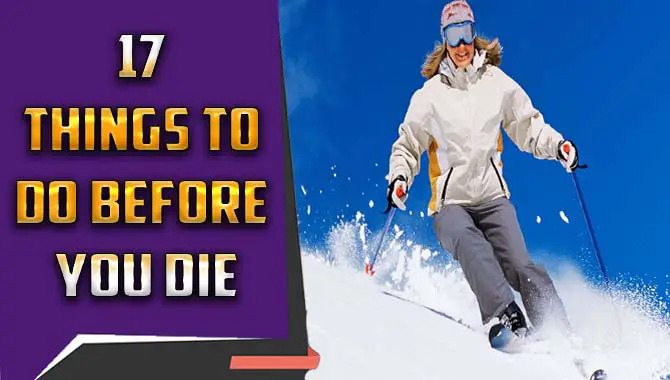 Here Are 17 Things To Do Before You Die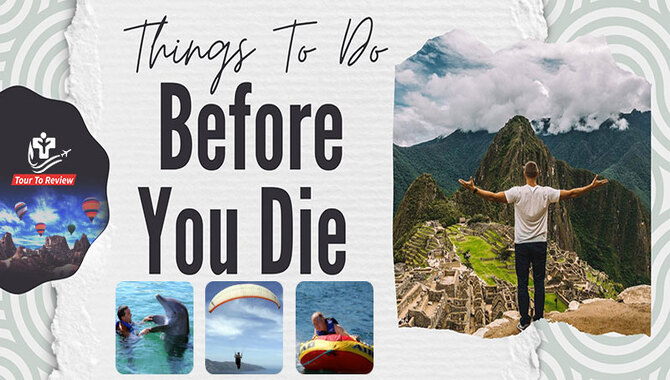 Before you die, there are a few things you should consider doing. It could be making a will, writing down your goals and dreams, creating a personal mission statement, learning as much as possible, volunteering and giving back to the world, connecting with people who make you happy, living each day to the fullest, celebrating each victory and milestone, being grateful for the people and things in your life, expressing yourself freely, cherishing your family and friends, making time for yourself, not taking life for granted, letting go of the past and living in the present moment of now, having fun.
1. Travel All Around The World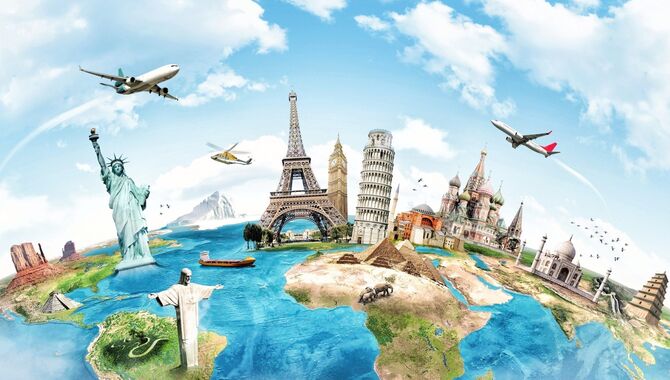 There are a lot of places to see in the world, and it is not impossible to do them all. It would be best if you visited Rome, Paris, London, Tokyo, and Sydney. Other great destinations worth exploring include Iceland, Morocco, and Peru.
If you're interested in seeing more than just the usual tourist spots, read on for tips on traveling independently and cheaply. By taking a few steps, such as packing light and using local transportation options, you can save money and enjoy more local culture without feeling like a tourist.
2. Learn A New Language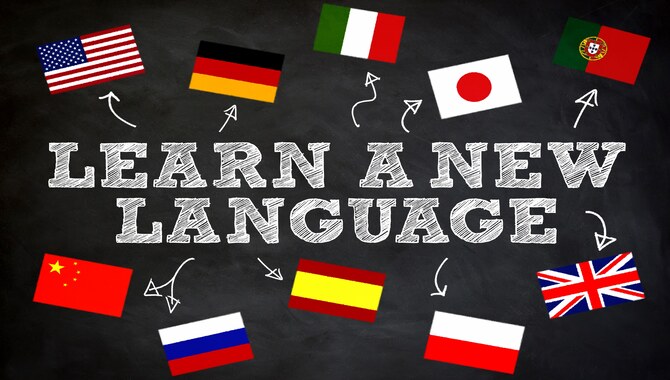 There are many benefits to learning a new language. It can be a great way to explore different cultures and express yourself. But beyond the cultural and personal benefits, learning a new language also has cognitive benefits. Learning a new language improves your memory and cognitive skills, allowing you to absorb further information and ideas better.
If you're interested in learning a new language, there are plenty of ways to help you get started. The best way to learn is by engaging in the language every day. Whether listening to music in the language, reading news articles, or watching TV programs, taking small daily steps will help you become more fluent.
3. Try A Profession In A Different Field.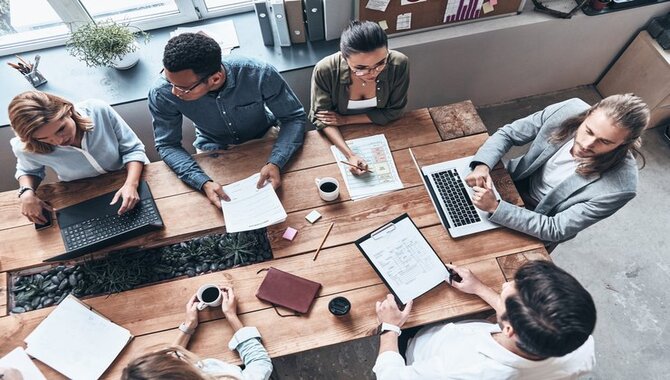 There are numerous different and exciting careers you could try before you die. Some of the most popular options include working as a journalist, doctor, or teacher. You may want to consider other professions, including archaeologist, wildlife photographer, and chef.
There is no right or wrong career path – it's up to you to explore your options. Whether or not you pursue a particular career is a personal decision best made after thoroughly researching your options and considering your interests, skills, and abilities.
4. Achieve Your Ideal Weight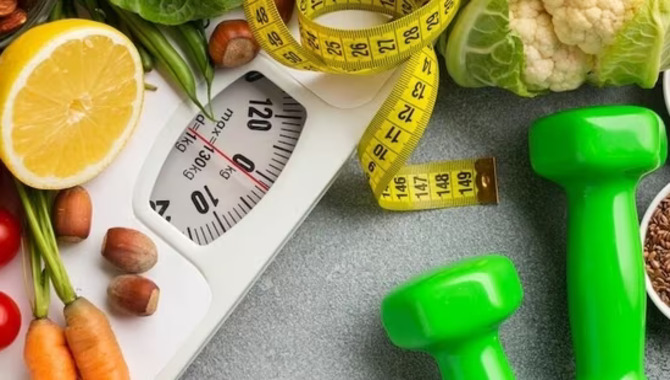 If you are looking to achieve and maintain your ideal weight, there are several ways to do so. It can be challenging to keep up the momentum of a healthy lifestyle when things get busy, or you hit a slump. However, there are steps you can take to stay on track.
For instance, make sure to exercise regularly and eat a balanced diet. Healthy foods like fruits and vegetables will help you look and feel good. Obese people often suffer from many health problems, including heart disease, stroke, and diabetes.
5. Run A Marathon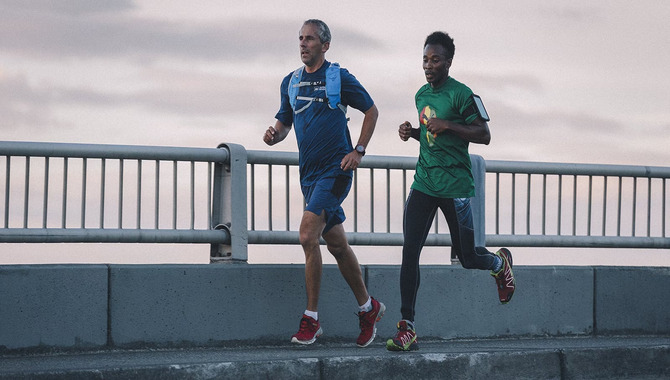 Running a marathon is a great way to improve your health and increase your lifespan. Running a marathon can help you shed pounds and improve your physical fitness. Besides, running a marathon can make you happier and reduce stress levels. Running a marathon also reduces the risk of heart disease and stroke. If you're interested in running a marathon.
It's best to research which races are best suited for you and plan a training regime that suits your needs. If you're interested in running a marathon, communicate with your doctor about your training plans and progress. Many free resources are available online to help you get started, such as websites that list local races or provide training tips and advice.
6.Take Part In A Triathlon.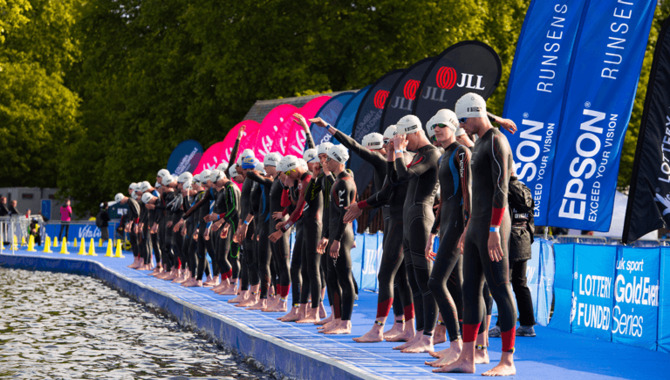 Triathlons are a great way to get your heart pumping and your muscles working. They can be a challenge, but they offer the possibility of new experiences and opportunities for growth. They allow you to push yourself to the limit and improve your overall health and fitness. In addition, triathlons can be great for meeting new people and developing new skills.
Whether you participate in a race or enjoy the challenge of the event, triathlons offer a great way to experience the outdoors and see some of the best scenery in the world. So if you're looking for a way to stay fit, challenged, and active, consider participating in a triathlon!
7. Take Up A New Sport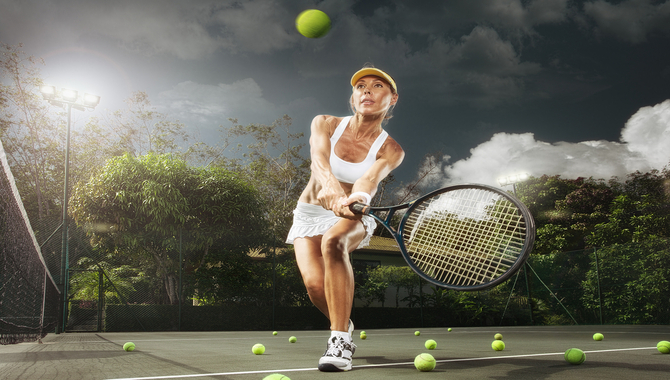 Sports can be a great way to improve your physical and mental health. It can help you socialize and make friends. It can also help you stay fit and reduce stress. Some popular sports include running, cycling, swimming, tennis, and soccer.
Not all sports are appropriate for everyone, so consult your doctor before starting any exercise program. If you are new to the sport, start slowly and gradually build up your fitness level. If you are unsure what sport to choose, try something new.
8. Go Scuba Diving/Snorkeling And Experience Marine Life Up Close
Scuba diving and snorkeling allow you to explore the world beneath the waves in a way that is impossible on land. By seeing marine life up close, you can learn about the ecology of these ecosystems and gain a greater understanding of the importance of conservation. Scuba diving and snorkeling also provide recreational and educational benefits, allowing you to experience sea life up close and uniquely appreciate its beauty.
By scuba diving or snorkeling, you can discover some of the most beautiful coral reefs or see colorful fish in their natural habitat. These activities allow you to have fun but also help raise awareness of the critical roles that ocean ecosystems play in our planet's survival.
9. Go Skiing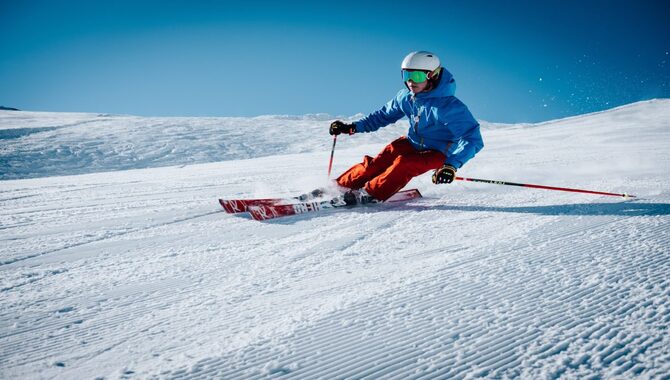 If you're looking for something to do in the area, there are several excellent ski resorts, including Waialua Hills and Diamond Head. The slopes of these locations are open year-round and offer various terrain options to suit all levels of experience.
If you're looking for a more challenging experience, try skiing in one of the more remote areas. Whether you're an experienced skier or want to learn new skills, there's sure to be a place that fits your needs and interests. Skiing is a great way to enjoy the island's natural beauty and make new friends.
10. Trek The Inca Trail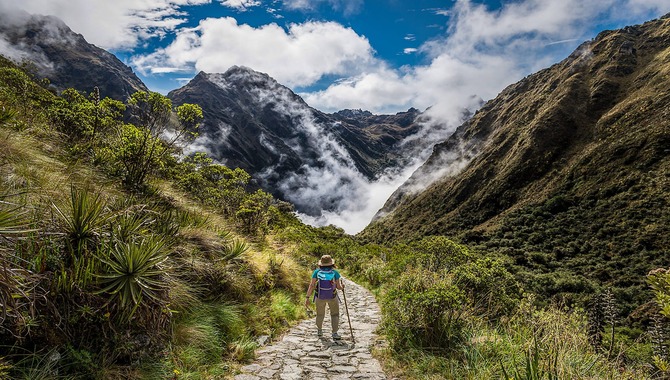 Trek, the Inca Trail, is one of the most popular things to do before you die. The trail is a journey through the Andes Mountains that begins in Cusco and ends in Machu Picchu. It takes adventurers on a thrilling and adventurous journey as they explore the area's cultural heritage.
The trail is long but manageable, and it is a great way to see some of Peru's stunning scenery. If you are planning a trekking trip to Peru, research the options available and choose the one that is right for you. Whether you are looking for an adventure or new experiences, trekking on the Inca Trail is unforgettable.
11. Go Horseback Riding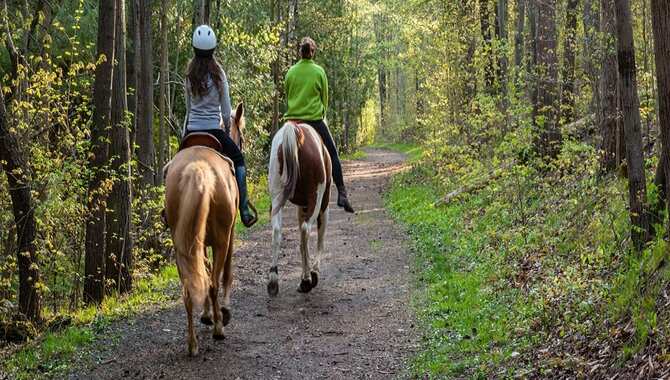 Horseback riding is a great way to get out and explore the world. Whether new to the activity or looking for a new challenge, there are many horseback riding trails in the United States, Canada, and Europe. If you riding alone or with friends and family, horseback riding can be both challenging and relaxing.
Also, you're interested in learning more about the sport or just getting out on the trail, many resources are available to help you find a horseback riding trail that's right for you.
12. Do An Extreme Sport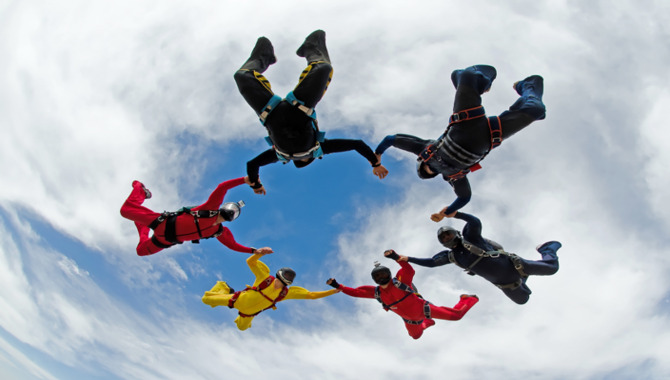 Doing an extreme sport before you die can be a great way to pass the time while alive. These sports can provide an adrenaline rush and offer a sense of adventure that can help you feel alive and stay healthy. While the risks of these activities may be high, they can often be outweighed by the excitement and thrill of the action itself.
Many of these sports can be done at a low cost and are easily accessible, making it easy for anyone to try them out. Whether you're looking for a new activity to do or want to stay healthy and active, extreme sports are a great way to take the risks of dying from boredom.
13. Climb A Mountain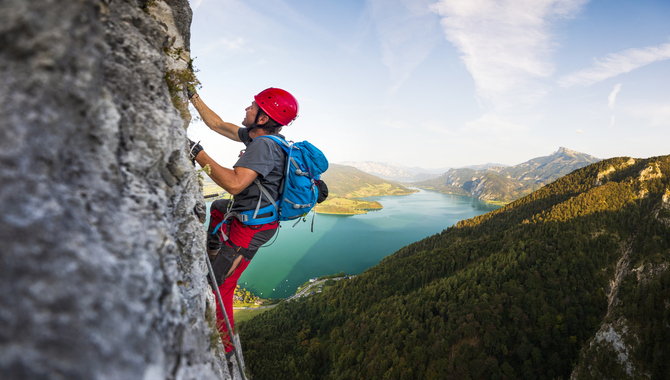 Mountain climbing is a great way to get exercise and explore new terrain. It is also a great way of relieving stress and finding peace and solitude. Climbing a mountain can be an experience of a lifetime, and it is worth doing before you die.
There are many types of peaks to choose from, so make sure to find the one that is right for you. Mountain climbing can be dangerous, so follow safety guidelines closely. If you are willing to take the risk, then Mountain climbing is something you must do before you die.
14. Learn A Strategy Game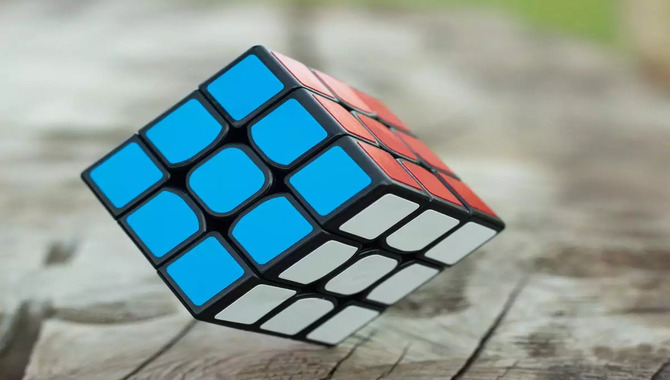 Strategy games are a great way to sharpen your mental skills and improve your problem-solving abilities. They can be challenging and engaging, which helps you improve your skills over time. One of the best things about playing strategy games is that they are available on various platforms, making them convenient to play from anywhere.
You can play them on your smartphone, tablet, or PC without additional hardware. If you're looking for an engaging new way to challenge and improve your mental skills, Strategy games are an ideal choice.
15. Connect With Past Teachers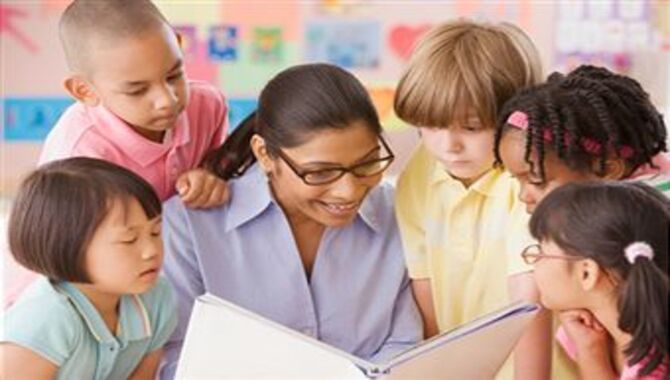 Connecting with past teachers is a great way to learn about different cultures, develop better relationships, and become more successful. You can do several things when connecting with past teachers, including online forums, social media, and email correspondence.
You can communicate with your past teachers by writing to them or asking them questions about their experiences teaching in the school. By engaging in these activities, you can better understand your profession and the challenges teachers face daily.
16. Let Someone Know How Much They Mean To You
Sometimes, we forget the essential things in life, and staying positive can be difficult. If you're feeling down or lonely, list things you love and appreciate. Share your list with someone close to you and tell them how much they mean to you. It might just make their day. Always remember the things in life that truly matter, and never take the people who mean the most to you for granted.
17. Give A Heartfelt Surprise To Someone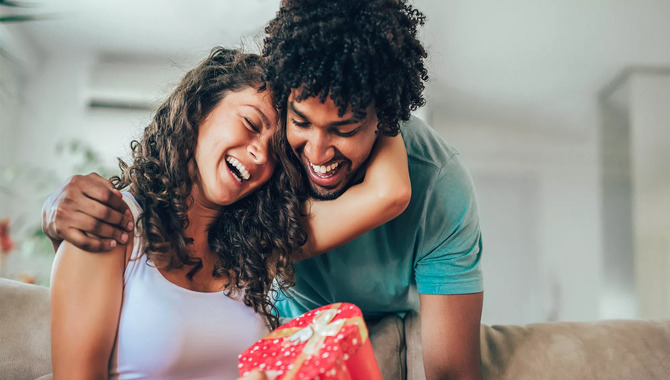 One of the most important things to do before you die is to surprise someone. There are many ways to do this, from sending them a message to surprising them with a present or personal gift. You can think about the person and what you can do to make their day special. Sending them a handwritten note or bouquet is easy to let them know how grateful you are for everything they do for you.
Another great way to surprise loved ones is by cooking a meal. Whether it's a hot dish or a simple yet delicious dessert, cooking for your loved ones will show how much you care about them and value their unique personalities and tastes. Besides, cooking together is a great way to build and strengthen your relationship over time.
Conclusion
We hope you have made the most of your precious time on earth. It is never too late to start a new hobby, learn a new language, or try something new. Also, remember that no matter how busy your life gets, it's always okay to spend time for yourself each day. You can do all of the things mentioned above and many more.
If you need a boost to get started with anything new, here's an inspiring quote from Oprah Winfrey: "It's never too late to be what you might have been. You need someone to nudge you in the right direction. A good mentor will help you take the first step. Surround yourself with others who support your growth and creativity, and things will start working out for you naturally."
Frequently Asked Questions:
1.What Are The Most Important Things To Do Before You Die?
Ans: Before you die, it's essential that you're happy and fulfilled. That means ensuring your life has meaning and that you're doing things you love. It's also important to be kind and compassionate to others. This way, you'll leave the world a better place than when you arrived. Be sure to also give back in some way – whether by helping out your community or doing something you love every day.
2.What Is Your Bucket List Before You Die?
Ans: The purpose of a bucket list is to inspire you to live life to its fullest. Whether you keep your bucket list private or make it public, the idea is to write down things you want to experience before you die. Some everyday items on a bucket list include visiting all 50 states, traveling to every country, and learning to play every instrument.
3.What Are Crazy Things To Do Before You Die?
Ans: Before you die, you must do crazy things that will make you feel alive. Some of the activities that are popular before death include skydiving, bungee jumping, and cliff diving. Although these activities can be fun and exciting, you should remember that doing them without proper safety precautions can lead to severe injury or even death.
4.What Are Good Bucket List Ideas?
Ans: Some good bucket list ideas include traveling to a new country, learning a new skill, visiting a tourist attraction, and volunteering abroad. Making a bucket list that reflects your interests and values is essential. You don't want to list things that are out of your reach or that you're not sure you have the time or energy to achieve.
It is also helpful to keep a journal in which you track your progress and reflect on the experiences you have had. This way, you can see what skills you're developing, what trials you're going through, and so forth.
5.What Are The Potential Benefits Of Doing These Things?
Ans: There are many potential benefits of doing things that make you happier, healthier, and longer-lived. These activities' benefits include increased happiness, better relationships, and a longer lifespan. Before beginning any of these things, it is essential to consider what you want out of life.
You may find that some items on this list resonate more with you than others, but ultimately it is up to you to decide whether or not to embark on any of them.
I'm a travel blogger with a focus on safety. I've been to all seven continents, and I love sharing my tips for staying safe while traveling. I also have a lot of experience with travel hacking and finding the best deals on airfare and hotels. My blog features reviews of restaurants, hotels, and attractions around the world.