Are you tired of following the same touristy itinerary as everyone else? Do you want to experience a new culture in a more authentic and immersive way? Then it's time to start travelling like a local.
Not only does it allow you to connect with the locals, but it also opens doors to hidden gems that are off the beaten path. Experiencing new cultures can be a thrilling adventure that provides travel experiences. Travel Like A Local offers different ways to explore new cities that allow you to discover hidden gems, such as those in Vienna or New York City.
Public transportation is just one way to reduce your carbon footprint while exploring new cultures without following a guidebook or visiting tourist attractions. Here we cover a step-by-step guide on how to travel like a local.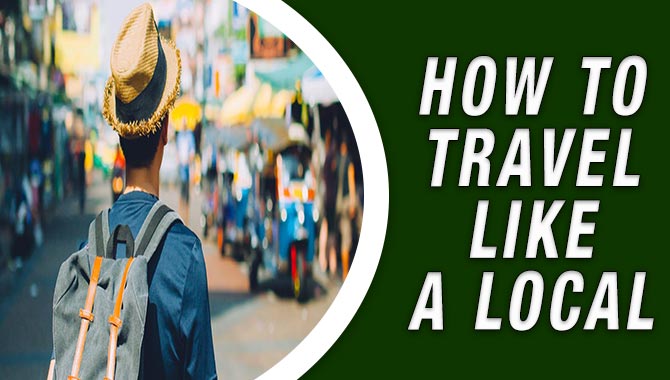 How To Travel Like A Local – By Follow Below Guideline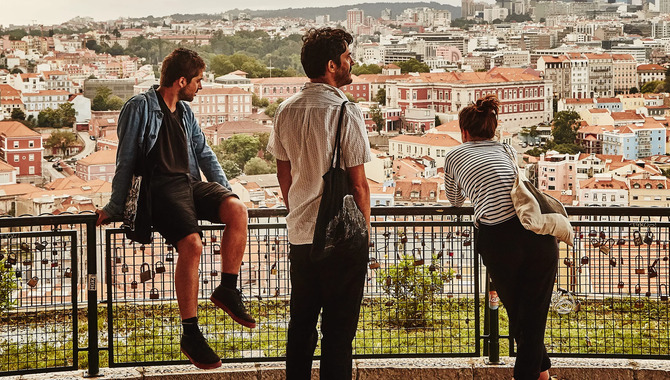 While travelling like a local, staying in locally-owned accommodation through Airbnb or Couchsurfing is also a good idea for getting insights into the area's culture. Local restaurants offer new cuisine experiences, with cooking classes for even more immersion.
With years of travel under our belts. We recommend seeking out social media meetups or apps like Meetup when looking for yoga studios, coffee shops, or exploring local markets for groceries. Here we provide a compressive guideline on how to travel like a local:
1. Learn The Language Basics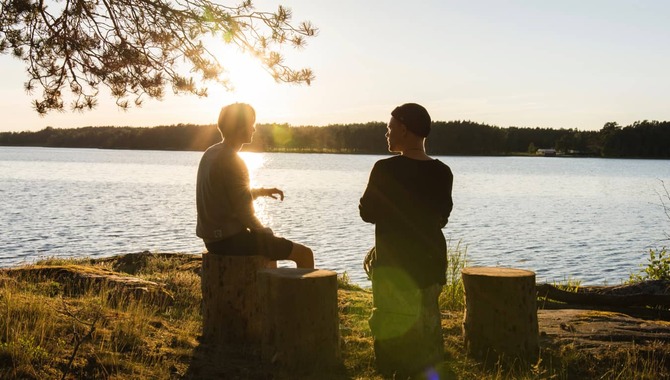 Connecting with locals and understanding their culture is essential for travellers who want to experience a new place authentically. While travelling like a local is excellent in many ways, learning the basics of the local language can be vital to getting the most out of your trip.
You can navigate off-the-beaten-path destinations by speaking key phrases like greetings or ordering food and discover hidden gems not listed in guidebooks. You'll have unforgettable travel experiences and show respect for the locals' traditions and customs.
Whether you're using local transport or exploring remote areas, knowing a few simple words can help you connect with people worldwide.
2. Stay In Locally-Owned Accommodation
Staying in locally-owned accommodation while travelling is a great way to immerse yourself in the local culture. It's not just about avoiding tourist traps and high-priced areas; it's about experiencing the destination like a local.
You'll find unique accommodation options such as Couchsurfing, Airbnb, or even a local family willing to rent a room. Locally-owned accommodations offer you a different way of living that hotel rooms cannot provide. You'll interact with locals and discover hidden gems not listed in guidebooks or tourist attractions websites.
Supporting the local market by buying groceries from a grocery store instead of eating at restaurants every meal can save you money and allow you to cook and learn about the local cuisine through cooking classes or exploring food markets.
3. Use Local Transportation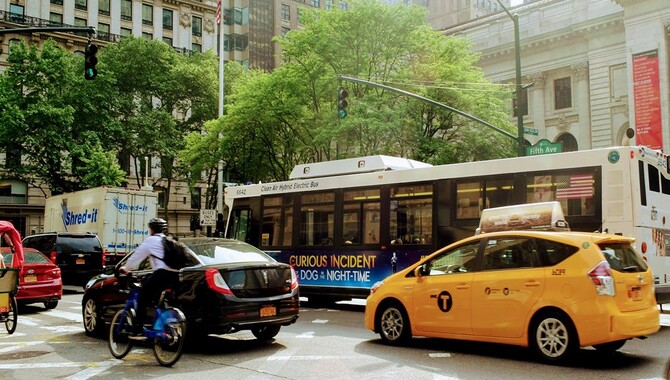 One of the best ways to travel like a local is local transportation. Instead of relying on expensive taxis or rental cars, take advantage of buses or trains to get around. This helps you save money and gives you an authentic experience of the local culture as you travel with locals who can provide tips and recommendations.
It's also a great way to explore parts of the city that tourists often overlook. Next time you're in a new place, consider using public transportation for a more sustainable and immersive travel experience.
4. Seek Local Recommendations
Exploring a new place can be an exciting adventure. To make it even more enjoyable, try travelling like a local. One way to do this is by seeking advice from locals. It's the best way to experience the local culture and avoid tourist traps that guidebooks won't tell you about.
Through travelling tips from ex-pats or locals on social media platforms like Facebook or Instagram. You'll discover hidden gems in cities like Vienna or Paris that you wouldn't get to explore otherwise.
An excellent way to start on your next trip is by considering couchsurfing options on Airbnb or reaching out through Meetup groups for yoga classes in Mexico or cooking classes in London.
5. Participate In Local Activities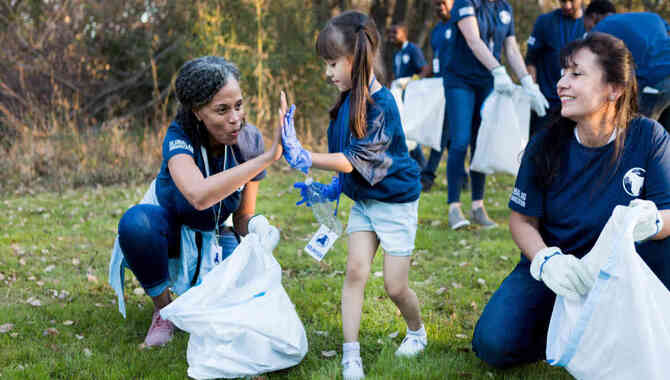 A place's culture can authentically be explored by participating in local activities. Attending festivals or sports events provides a unique perspective on the destination.
Visiting small restaurants or street vendors that are popular among locals helps you try new tastes. Meeting locals through social media or Meetup groups leads to making new friends and learning about their traditions.
Travelling like a local enables you to find hidden gems off the beaten path that aren't in guidebooks or tourist attractions. Consider using public transportation instead of taxis to make it easy on your pocket; Uber is another good way to get around some cities, such as Paris, where it can be difficult for non-French speakers to navigate the metro system.
If you're planning your next trip soon, travelling off-season is a good idea as you will avoid crowds at popular destinations such as New Zealand and Paris while saving money on accommodation.
6. Try The Local Cuisine
Sampling the flavours of a new place is always exciting as it gives you an insight into the local culture and history. Trying local cuisine is one of the most authentic ways to travel like a local without falling for tourist traps mentioned in guidebooks or itineraries.
You can get started by asking locals for recommendations or visiting small restaurants or street vendors that are popular among locals. Sampling locally prepared dishes with fresh ingredients and unique cooking techniques will make your trip memorable. Also, don't forget to leave your comfort zone while enjoying different cuisines.
7. Make New Local Friends
Travelling as a local immerses you in different cultures and experiences. One way to do this is by connecting with locals and making new friends while exploring off-the-beaten-path destinations.
Whether through social media meetups or staying in locally-owned accommodations such as Airbnb or Couchsurfing, there are many different ways to meet locals and experience their way of life.
You could even try taking cooking classes or visiting local markets together. By doing this, you'll have a chance to gain a deeper understanding of the destination's culture and customs while getting insider tips from those who know it best.
8. Shop From Local Markets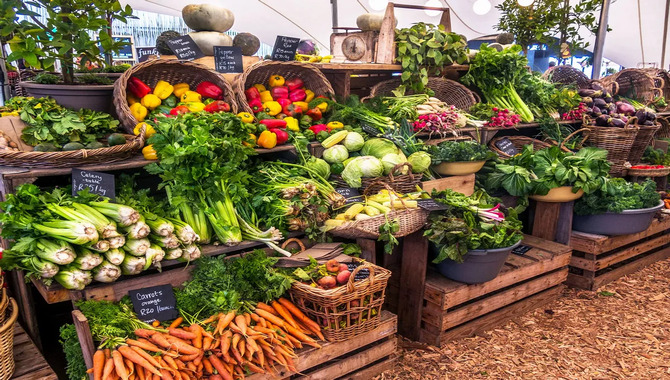 While travelling, experiencing the local culture is essential. Shopping at local markets is a great way to support the economy sustainably. Not only can you find souvenirs and locally-made crafts that are unique to the area, but you can also meet locals and learn about their way of life while trying some delicious local cuisines.
Moreover, it's an opportunity to reduce your carbon footprint by avoiding mass-produced souvenirs. Next time you plan your next trip abroad or explore a new city like Vienna or Kyoto, consider visiting these hidden gems rather than relying on guidebooks or tourist traps.
9. Respect Local Customs And Traditions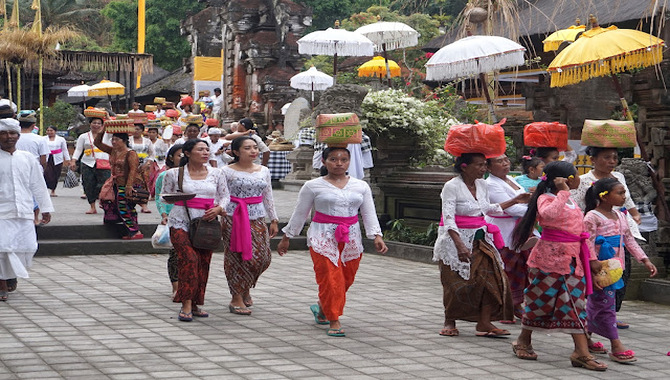 While exploring a new place, it's essential to respect the customs and traditions of the locals. This shows your interest in understanding their way of life and helps you immerse yourself in the local culture.
You can gain deeper insight into their history and values by respecting their customs. You can try attending local festivals or events or visiting religious sites if you respect their rules.
So next time, add some cultural activities like cooking classes or yoga sessions with ex-pats when planning your itinerary. And remember, respecting local customs is one of the best ways to ensure meaningful travel experiences.
10. Stay Open-Minded And Flexible
Experiencing a new place like a local one is about finding tourist attractions and immersing yourself in the local culture. Staying open-minded and flexible is crucial while travelling since it allows you to embrace new experiences and adapt to unexpected situations.
Interacting with locals gives you insider knowledge on the best places to eat, things to do, and hidden gems not mentioned in guidebooks. Embracing sustainable tourism practices by supporting local businesses reduces tourism's impact on popular tourist destinations.
Additional Traveling Tips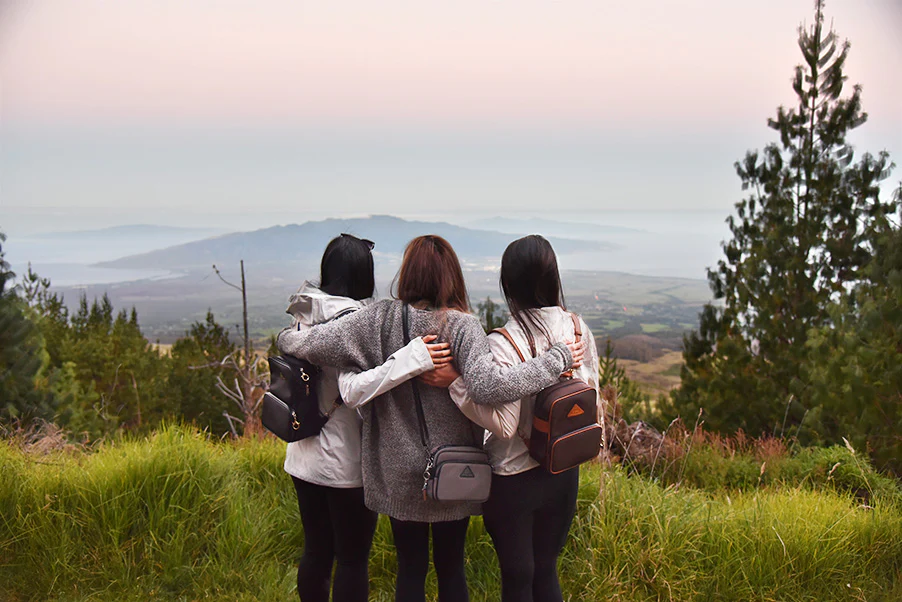 If you want to experience a new place like a local, there are several travelling tips that you can follow. To begin with, it's always a good idea to avoid tourist traps and discover off-the-beaten-path destinations.
Public transportation is an excellent way to save money while experiencing local life. Connecting with locals through language exchange programs or homestays can provide unique travel experiences you won't find in any guidebook.
Additionally, trying the local cuisine and drinks is an excellent way of immersing yourself in the culture of the place you're visiting. Finally, respecting local customs and traditions is crucial, making you more likeable among the locals.
Benefits Of Travel Like A Local
Exploring new places can be done differently, but travelling like a local is a good way. By avoiding tourist traps and guidebook-suggested itineraries, you can discover hidden gems that are off-the-beaten-path while immersing yourself in the local culture.
Whether taking the subway or a motorbike taxi in Bangkok, trying out new cuisines at local restaurants in Paris or London, or joining yoga classes or cultural events arranged by Meetup groups or ex-pats worldwide – there are endless opportunities to experience something new.
And by staying open-minded and flexible while respecting local customs and traditions, you'll create memories that will last a lifetime.
Conclusion
Travelling like a local is not just about saving money but also about experiencing the culture and lifestyle of the place you are visiting. When you travel like a local, you get to see the city or country through the eyes of a resident.
You'll be able to learn about their customs, traditions and pick up some of their local languages. The experience can be life-changing and memorable. Try these tips for travelling like a pro to make your next trip unforgettable.
Remember to stay open-minded and flexible and respect local customs and traditions. Following this outline on travelling like a local, you can travel to regional areas like a pro traveller.
Frequently Asked Questions
1.Are There Any Potential Downsides To Traveling Like A Local?
Ans: While local travel can offer an authentic experience, it may limit exposure to new cultures and make communication difficult without fluent language skills. Following only local recommendations may mean missing out on famous tourist attractions.
2.Are There Any Safety Precautions I Should Take When Venturing Off The Beaten Path In A New Place?
Ans: When exploring unfamiliar territory, it's crucial to research potential hazards and notify someone of your itinerary. Carry a navigation device and trust your instincts to avoid danger. Stay alert and aware of your surroundings to ensure a safe and enjoyable adventure.
3.How Can I Learn About Local Customs And Traditions Before Embarking On My Trip?
Ans: To prepare for your trip, research the culture and customs of your destination by reading travel guides and blogs and watching videos. Join online forums or groups to learn from locals.
4.Are Any Apps Or Websites That Can Help Me Travel Like A Local?
Ans: Many apps and websites allow you to experience local culture while travelling. Popular ones like Airbnb, Couchsurfing, Eatwith, and TripAdvisor Experiences help connect travellers with locals for an authentic experience.
5.Are There Any Cultural Differences Or Customs I Should Know Before Traveling Like A Local?
Ans: Respect local practices and immerse yourself in the culture by trying new foods, learning basic phrases, and participating in local activities. Being aware of cultural nuances can enhance your travel experience.
I'm a travel blogger with a focus on safety. I've been to all seven continents, and I love sharing my tips for staying safe while traveling. I also have a lot of experience with travel hacking and finding the best deals on airfare and hotels. My blog features reviews of restaurants, hotels, and attractions around the world.