Traveling for long hours can be tiresome and strenuous, but it's also really fun to pack a healthy lunch and snack on it while you're on the go. This blog post has compiled 25 healthy and delicious travel lunch ideas to make your travels much easier.
We've got you covered, from easy and fast snacks to full meals that will keep you energized all day long. These food ideas are also healthy – perfect for keeping your digestive system in good shape! So have fun packing your lunch, and don't forget to enjoy every minute of your trip.
Lunch Ideas For A Travel Day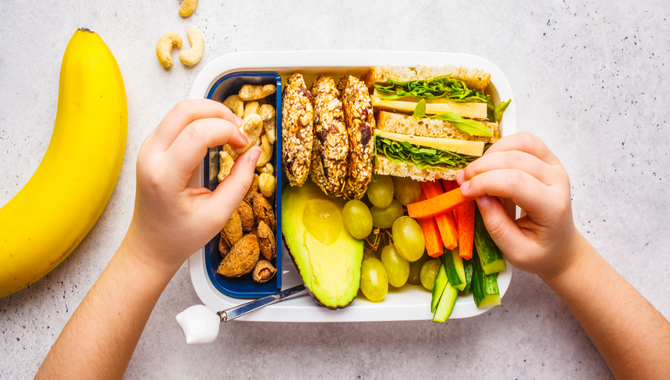 On a travel day, there are a lot of different lunch ideas to choose from. Whether you're in the mood for something hearty and filling, something light and refreshing, or something in-between, there's a meal that will suit your needs. Before packing your lunch:
Think about what type of food you're in the mood for. If packing a sandwich is difficult, try prepping some snacks ahead of time and putting them in a container inside your backpack or suitcase.
Don't remember to bring a water bottle and snacks to tide you over until lunchtime.
Have fun packing your lunch, and enjoy your travels.
25 Healthy And Delicious Travel Lunch Ideas That Will Make Your Travel Life Easier
Traveling can be a lot of work, but it's worth it when you explore new places and eat delicious food. That's why we've put together a list of 25 healthy and delicious travel lunch ideas that will make your trip a lot easier. Our favorites include avocado toast, hard-boiled eggs, fig bars, and even sandwiches! Be creative and mix and match to come up with your own unique lunch ideas that will make your travels more enjoyable.
Soups And Stews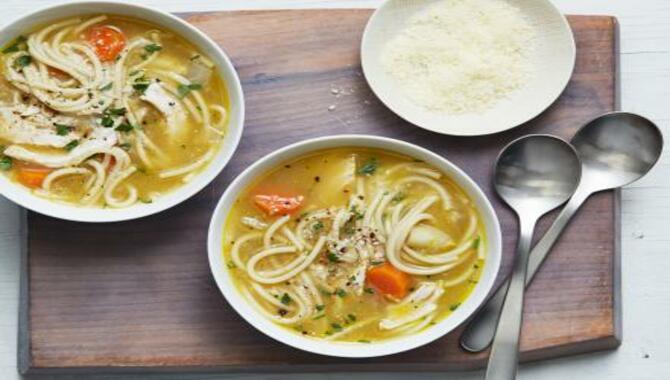 Soups and stew are perfect for those days when you don't have much time to cook. They can be made in advance and stored in the fridge, so you always have a snack or meal ready when needed. Plus, they're very healthy – perfect for those on the go. They're easy to prepare and pack and are hearty and filling enough that you won't feel hungry for hours after eating them.
Sandwiches And Wraps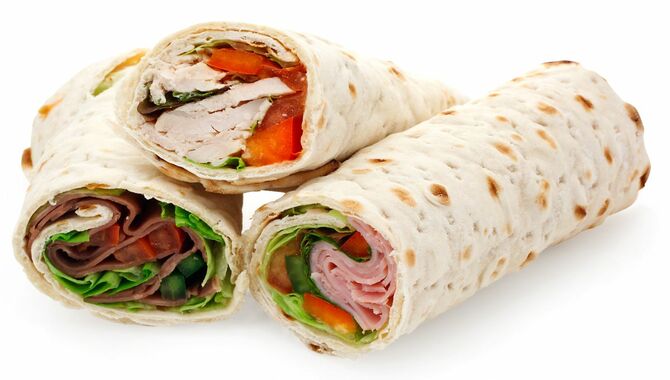 Sandwiches and wraps are a great way to pack nutrients and satisfy food without having to bring heavy lunch boxes. All you need is a packet of seasoning, some bread, fruit, or vegetables, and your hands – voila!
Not only do these sandwiches taste amazing, but they're also healthy. They are packed with proteins, healthy fats, and fibers- making them a perfect meal for the go. Try one of our wrap recipes if you want something more exciting than sandwiches! They will leave an impression that you won't soon forget.
 Butternut Squash Bisque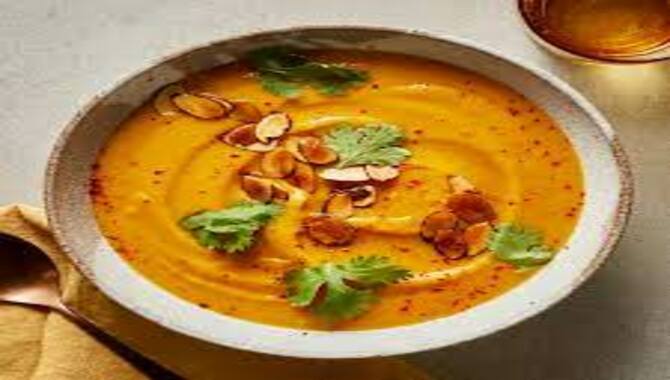 This food  is one of the most versatile plants in the world. Butternut squash bisque is a delicious and healthy travel lunch idea that will make your travels much easier. This soup is perfect for cold winter days or when you don't have access to a kitchen. it can be cooked into soups, stews, risotto, etc., making it a perfect ingredient for travel lunches. This bisque is rich in vitamins A (20 percent DV), C (25 percent DV), and potassium (5 percent DV).
Desserts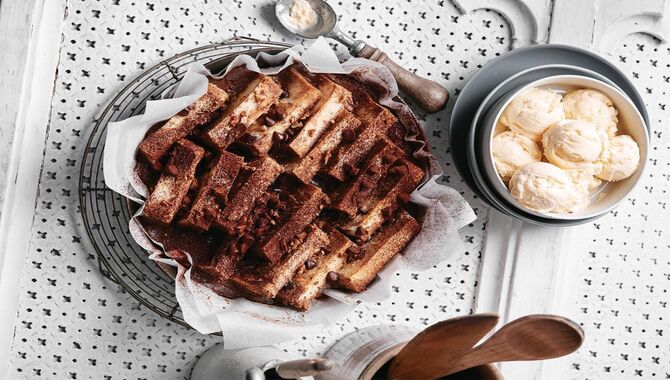 Are you looking for delicious and healthy desserts during your travels? Look no further! In this list, you will find meat-free and vegetarian-friendly recipes. Our team has tried and tested all of them so that you can be sure of their quality and taste. So whether you're in the mood for a sweet snack or something more substantial, check out this list.
Salad In A Jar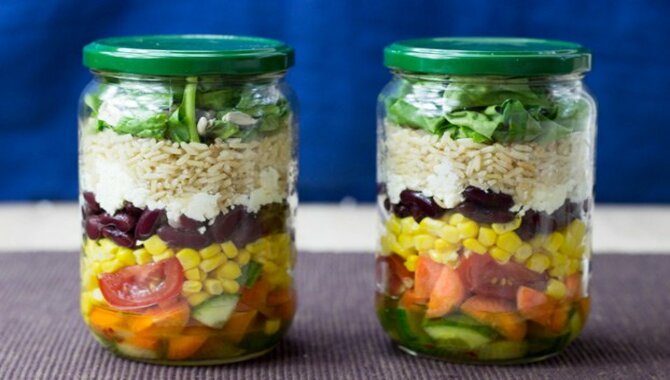 Salads in a jar do packing for your lunch super easy – gather all the ingredients and shake. These salads can be modified to fit any taste or dietary requirement, making them perfect for travelers. Some health benefits of eating salad on include weight loss, better digestion, and improved blood sugar levels. Make sure to pack plenty of these salads with you for when you need a quick and healthy bite.
Tuna Salad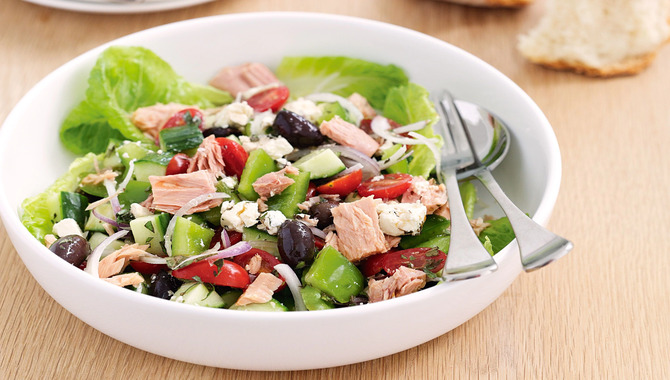 Tuna salad is a perfect travel lunch option that is filling but low in calories. You can make it with any type of tuna – canned, fresh, or frozen. Add diced onion, celery, and green bell pepper for extra flavor and crunch. Serve the tuna salad in a sturdy container, such as an omelet pan or a stainless steel bowl, for easy transportation.
Vegetable Frittata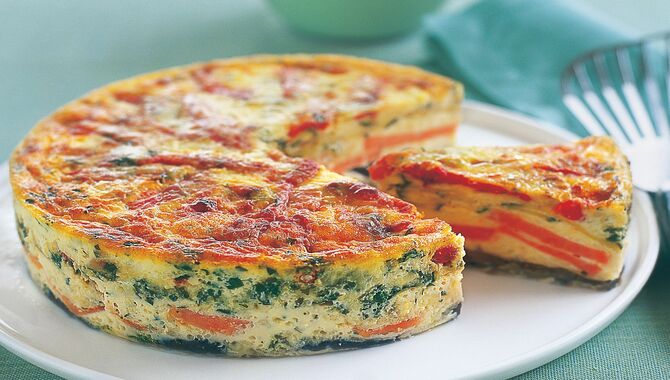 Vegetable frittata is a dish that everyone will love. It's perfect for vegetarians and meat-eaters alike and can be made ahead of time and eaten at any time of the day, and it contains vegetables which make it filling but healthy too. Great for breakfast, lunch, or dinner – whether you're on the go or want something to snack on – this creamy veggie dish will hit the spot.
Bowl Meals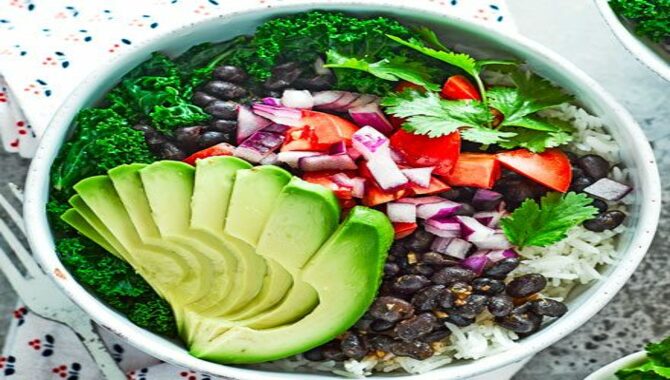 Try bowl meals if you're looking for healthy and filling travel lunches. These meal-sized snacks are easy to pack in a bag or suitcase and can be enjoyed any day. You can choose from various bowls – ramen, pasta, curry, etcetera. Just select easy-to-pack ingredients that don't require too much preparation. So whether you're on your way to work or traveling for leisure, trying out bowl meals is a good idea.
Hawaiian Ham And Cheese Sliders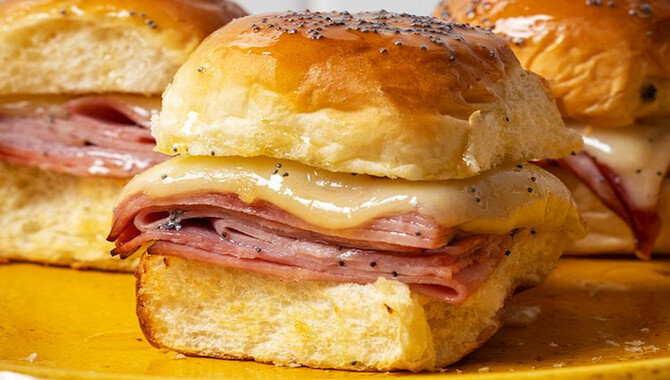 If you're looking for a healthy and easy-to-pack lunch with your tastebuds tingling, look no further than these slider recipes. Including something from every continent, they are perfect for when you're on the go. Affordable and quick to make, Hawaiian ham and cheese sliders will have you packing healthy travel lunches like a pro in no time at all.
Antipasto Pasta Salad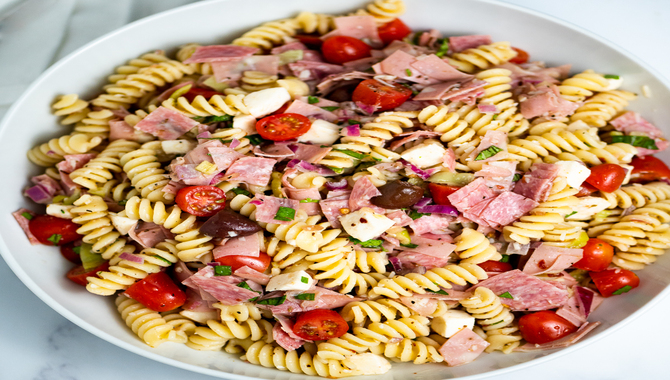 Antipasto pasta salad is a perfect meal for those on the go. It doesn't require cooking and can be prepared in just a few minutes – making it ideal for quick snacks or lunchtime meals.
Apart from being healthy and protein-rich, this pasta salad also features healthy fats that will keep you energized all day. If you're looking for something more filling and substantial, try the BBQ tofu sandwich instead. And if indulgence is what you're after, why not give some homemade vanilla ice cream a try?
Spicy Peanut Sesame Noodles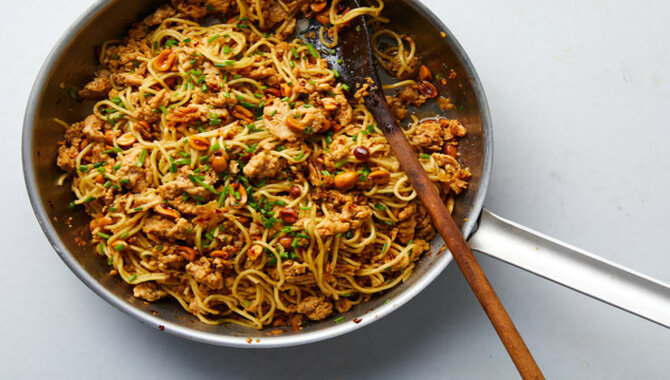 Are you looking for a healthy and filling meal that is easy to make? If so, then check out these spicy peanut sesame noodles. They will keep you full until dinner time and are also perfect for the on-the-go. Just mix all the ingredients together in a bowl and store them in the fridge or freezer. When you're ready to cook them, take them out of the fridge or freezer and heat your favorite cling wrap or parchment paper liner. You'll be able to enjoy a delicious lunch within minutes.
Sandwiches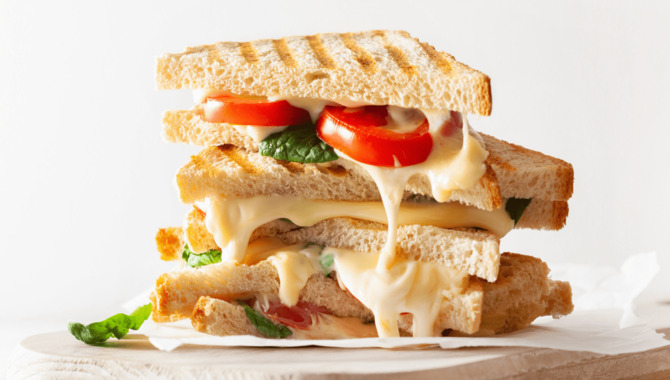 Sandwiches are a great idea whether you're traveling for business or pleasure. They make a quick and healthy meal, can be packed with endless combinations, and always taste delicious. Keep things simple if you're packing your own sandwiches by packing pre-made sandwiches and some fruit or vegetables. If you want to pack your salad, try something different every time! And, of course – remember the bread (or buns).
Fruits
Fruits are an excellent way to fuel up throughout the day. Whether you pack some healthy snacks or mix them into a healthy breakfast, fruit is always a great choice. Handpick fruits that don't spoil easily and try out new travel recipes – like one with quinoa, kale, and eggs for a nutritious meal that'll keep you going all morning long. Make sure to have a fruit salad as your dessert too.
Granola Bars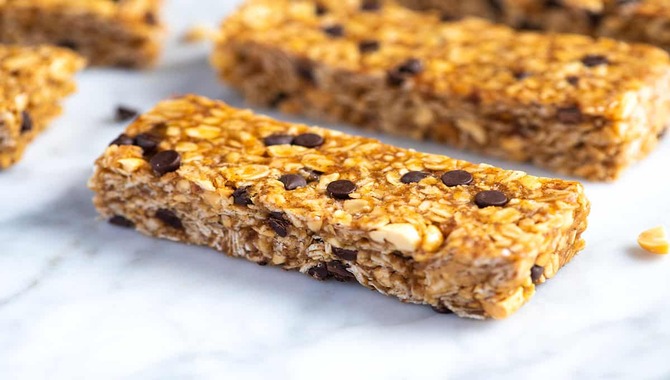 Granola bars are a great snack option for the on-the-go. They're portable and easy to eat, making them perfect for when you don't have time to stop and eat food from the grocery store. Plus, they provide a healthy boost of fiber which will help keep your stomach feeling full all day long.
To ensure that you pack enough variety in your granola bar stash, mix things up with different flavors. Not only will this ensure that you enjoy every bite, but it also ensures that you get something different every time, stopping boredom from sitting in during long travel periods or workdays.
Muffins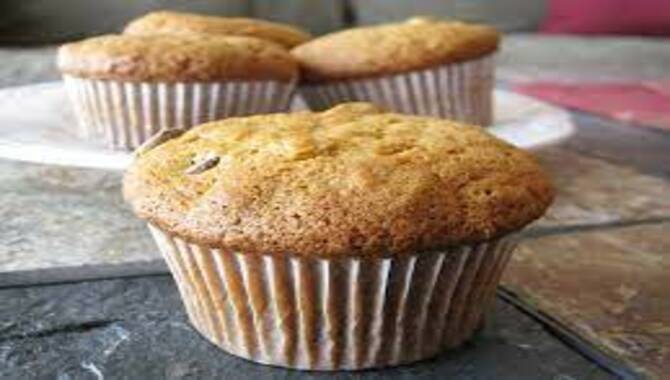 Muffins make the ideal travel lunch – healthy, tasty, easy to pack, and quick to prepare! There are a variety of different flavors available, so everyone can find one that they love. Plus, muffins are perfect for the on-the-go as they don't require any cooking skills – pop them in the microwave or oven, and you're good to go. If you're looking for a healthy snack that'll keep you full all day long, muffins are the way to go. Make sure to mix things up by packing different flavors and flavor combinations so that every meal feels unique.
Yogurt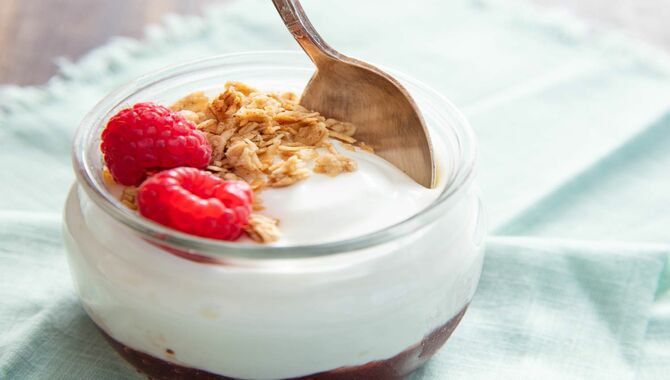 Yogurt is a great food to take on long flights as it is filling and healthy. You can enjoy yogurt plain, with granola or fruits, or as part of a salad or wrap. Try different flavors to find the one that you like best – strawberry yogurt smoothie, mango yogurt dip, raspberry yogurt parfait, etcetera. Keep in mind that yogurt is also good for keeping your stomach happy.
Hard-Boiled Eggs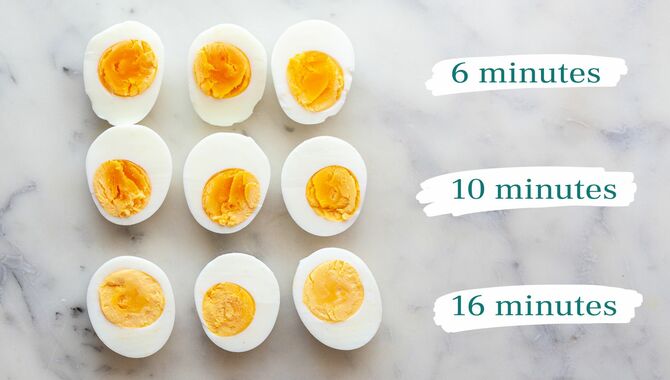 Hard-boiled eggs are a great snack or travel lunch option – they're packed with nutrients and vitamins, easy to carry, and perfect for snacks or sandwiches. Add them to salads, wraps, or sandwiches for an extra boost of protein and nutrients. Some ideas for packing your own healthy and delicious travel lunch include boiled egg wrap, peanut butter and banana sandwich, avocado toast, or whatever tickles your taste buds.
Pita Pockets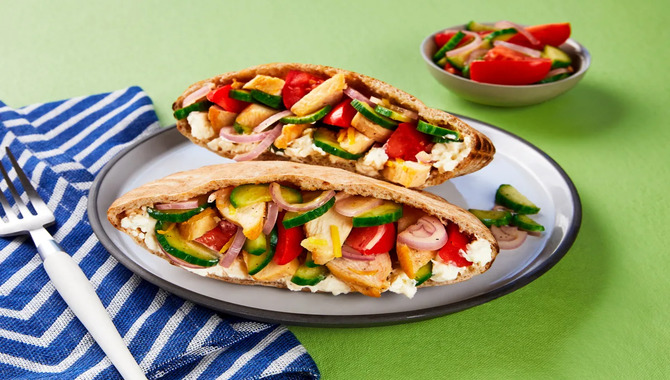 If you're looking for a snack that will help you pack in plenty of calories and protein without having to overeat, pita pockets are definitely the perfect solution. They can be filled with anything from chopped salad to hummus and veggies, making them versatile meal options no matter what mood you're in.
Keep things simple by packing a few flavors so that you can mix them up every time lunchtime rolls around. If you are feeling adventurous (or just curious), try out one of the more exotic foods on this list!
Pasta Salad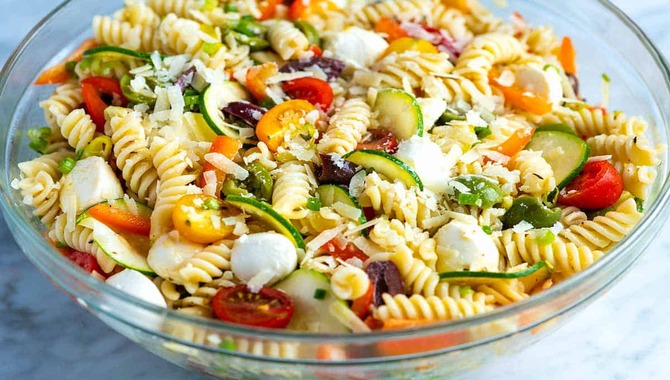 Pasta salad is a great way to pack in a lot of nutrients and flavor without packing on the pounds. It can be made with any type of pasta – dry or wet – so there's sure to be something for everyone. Add in some shredded veggies, and you've got yourself a healthy and delicious travel lunch that won't put a dent in your wallet. To keep things light, use vinaigrette as your dressing and avoid heavy toppings like cheese or meats.
Cold Rotisserie Chicken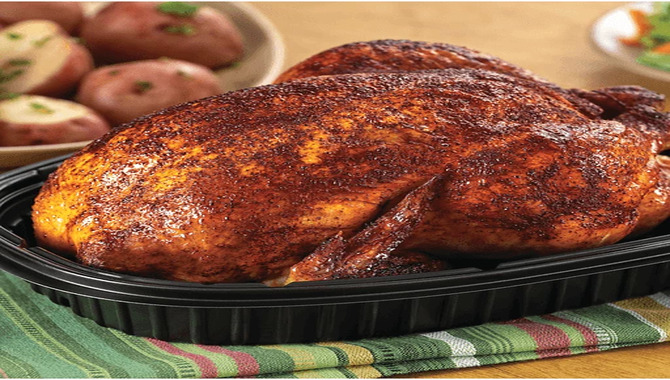 Looking for a delicious, healthy lunch that will keep you feeling full all day long? Look no further than a cold rotisserie chicken. This quick and easy meal can be easily packed in a cooler and taken with you on your travels. Plus, it's perfect for days when you don't have much time to pack – throw it in the cooler and go.
To make sure that this dish is as delicious as possible, mix some sides, like roasted vegetables or salad, into the mix. And, of course, remember to bring water, sunscreen, hats, and sunglasses – anywhere can be sunny (or hot!) during summertime.
Cold Pizza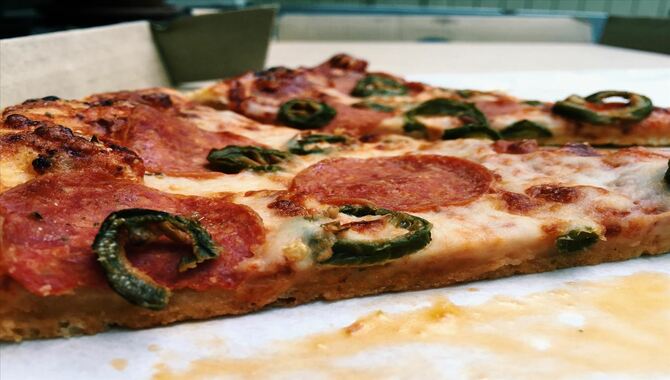 If you're traveling and don't have time to cook, try cold pizza as an easy alternative. It's quick and easy to make, so there is no need to feel guilty about eating junk food on your travel days. Load up on healthy ingredients like vegetables, fruits, etcetera, and you'll be good to go! Bonus points if you can pack a homemade sweet treat too.
Apple Pie Energy Bites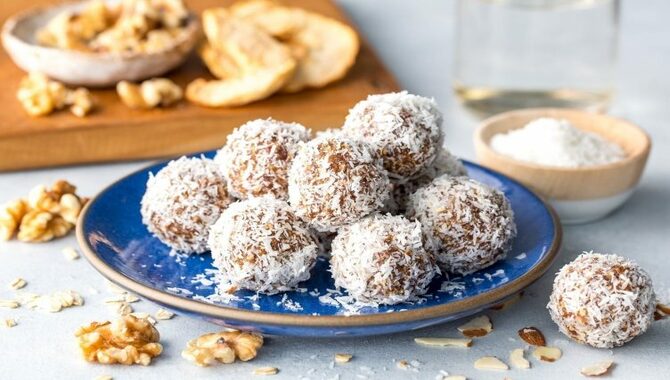 If you're packing a lunch for your travels, make sure to try out these apple pie energy bites! These little snacks are perfect for the on-the-go and can be packed in pretty much any container. Additionally, they are an easy way to beat hunger pangs during long travel journeys – no need to resort to fast food or other unhealthy options.
There are many variations of this recipe available online, so you can find one that is just right for your taste buds. Just store them in an airtight container, and they'll stay crunchy and delicious until the last bite.
Chocolate Chip Cookies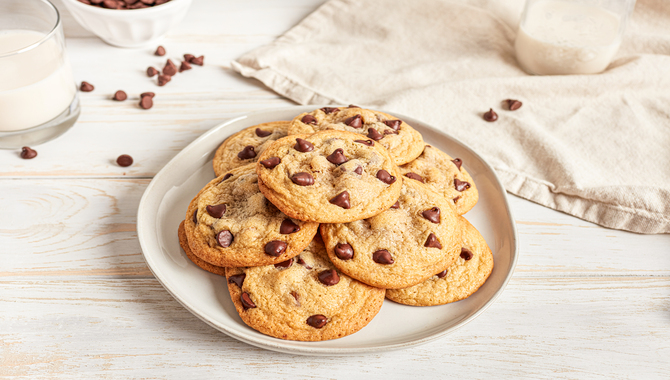 Looking for a delicious and healthy snack? Why not try chocolate chip cookies? These delectable cookies are perfect when you're in the mood for something sweet but don't have much time to spare. Not to mention, they can easily be packed in your luggage – making them the go-to food option on road trips or during travel emergencies.
Moreover, there are plenty of variations available so that everyone can find their favorite recipe. And if you're feeling really lazy (like me), mix some ingredients together, and voilà! You've got yourself a perfectly imperfect and delicious chocolate chip cookie.
Banana Bread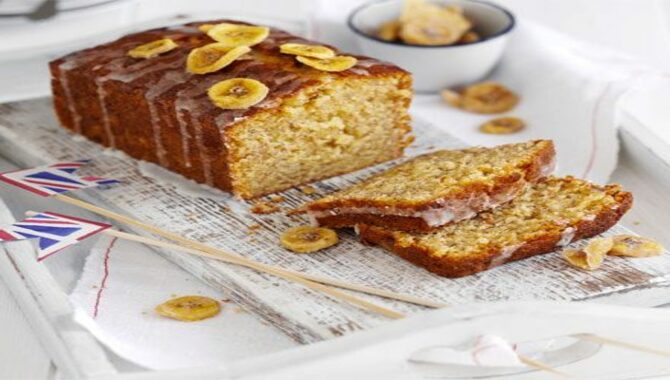 Banana bread is a delicious and healthy snack that can be made in advance and stored in the fridge for easy packing. Add some fresh fruit or nuts to make it even more delicious. It's also Whole30-friendly, making it a great option for those on a diet. Perfect as a quick and easy lunch option on long flights or road trips.
Peanut Butter And Jelly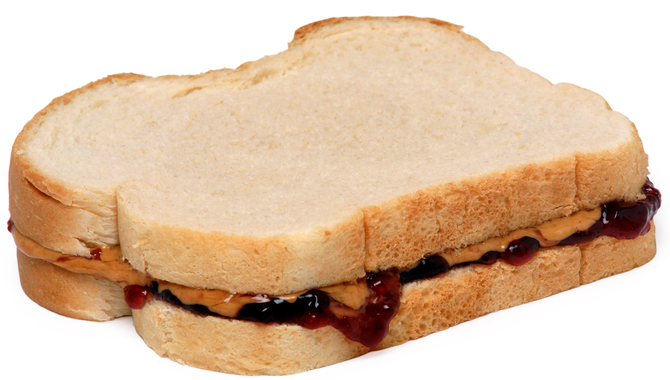 Peanut butter and jelly is a great travel lunch idea that is both healthy and delicious. Another great option is a sandwich with ham, cheese, or Roasted red pepper mayo. For something more interesting, try a wrap with salmon or chicken breast served with coleslaw and mandarin oranges. And last but not least, remember the fruits! Try packing a banana and an apple for a quick snack on the go.
Consider Recipes For A Healthy And Delicious Travel Lunch.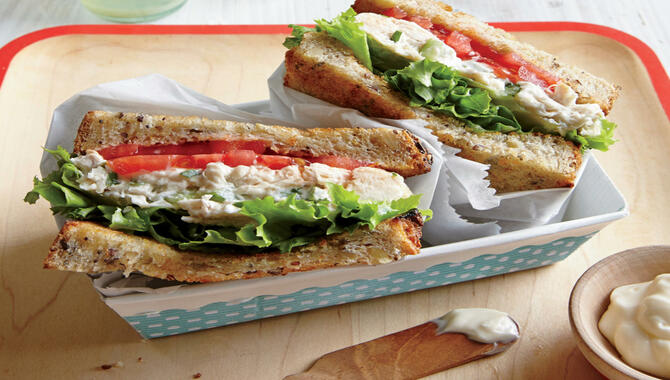 Taking a trip can be hectic and tiring, which means packing a healthy and delicious travel lunch can be a challenge. But don't worry; we've got you covered. When packing your food, make sure to pack snacks that are healthy and filling. Try packing sandwiches or fruit bars as snacks instead of unhealthy full-blown meals.
In addition, make sure to pack some simple dishes that you can reheat in the morning or evening. Finally, make sure to grab plenty of water bottles and snacks before hitting the road. This way, you can handle packing food that's heavy or difficult to carry. Thanks for reading our comprehensive guide to the best travel lunch ideas.
Health Benefits Of Packing A Healthy Travel Lunch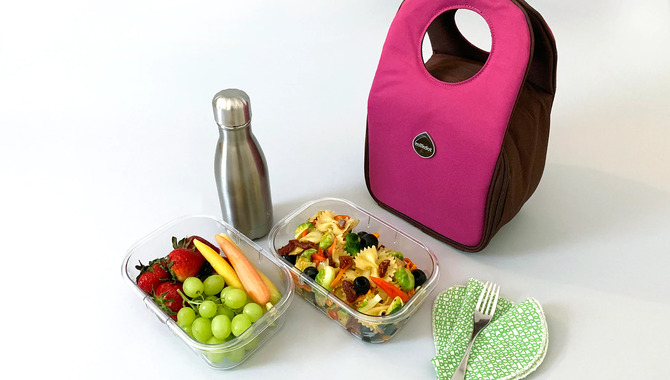 There's no doubt that packing a healthy travel lunch is a great way to stay energized on long trips. Not only will you avoid feeling sick, but you'll also be able to stick to your food plan better. In order to pack the perfect lunch, make sure to pack plenty of protein and fiber-rich foods.
This will keep you feeling fuller for longer, preventing cravings from arising later in the day. To make mealtime enjoyable, make sure to pack an assortment of different flavors and sizes. And last but not least, remember the importance of packing a healthy snack to avoid food boredom. Thanks for reading.
Conclusion
Traveling can be a great way to explore new places and meet new people, but packing a healthy lunch can make the trip even more enjoyable. In this blog, we have compiled 25 delicious and healthy travel lunch ideas that will make your trip easy and enjoyable. Plus, by following the recipes included, you will be able to pack a meal that will help you stay healthy and energized on your trip. Ready to start packing your lunch today? Check out our blog for more delicious and easy-to-follow travel lunch ideas.
Frequently Asked Questions:
1. What Should I Pack For Lunch When Traveling?
Ans: When packing for lunch when traveling, make sure to pack sandwiches, salads, fruits, yogurt, etc. snacks like energy bars or trail mix will also be a great idea. Lightweight and easy-to-transport food are essential for a healthy and satisfying lunch on the go.
2. What Is The Best Food To Eat While Traveling?
Ans: When it comes to selecting the best food to eat while traveling, a lot of people tend to snack on fresh foods. This means packing light and eating meals that can be eaten on the go. Some ideas for packing light food include sandwiches, fruit, yogurt, granola bars, or energy bars.
3. What Kind Of Meal Can We Have During The Travel?
Ans: For when you're on the go and don't have time to pack a lunch, try out these popular meal ideas:
A quick and healthy meal can be made out of just fruits, vegetables, or trail mix. For something more elaborate, try out one of these popular travel lunches: Roasted Vegetable wrap with Hummus or Chickpea Wrap with Avocado Tahini Sauce.
4. What To Eat When You Are Traveling Long Distances?
Ans: When you are traveling long distances, it is important to pack food that will keep you energized and healthy. Here are a few lunch ideas that can help:
Spicy lentil soup with naan bread or roti canai: This soup is hearty and filling and also contains fiber to help with digestion.
Quinoa salad with roasted veggies: This salad is colorful and contains plenty of vitamins and minerals to help you stay energized on your trip.
Grilled portobello caps with roasted Brussels sprouts and bok choy: This dish is healthy and easy to make.
5. What Should You Not Eat On A Long Road Trip?
Ans: When you're on a long road trip, it's important to keep your diet as healthy as possible. That means avoiding foods that are high in sugar, salt, and fat.
Some good ideas for travel lunches that will help you stay on track include:
Salad with dressing or vinaigrette
Fresh fruit salad
Hummus and whole grain crackers or breadsticks
Veggie wrap with hummus and Monterey jack cheese.
I'm a travel blogger with a focus on safety. I've been to all seven continents, and I love sharing my tips for staying safe while traveling. I also have a lot of experience with travel hacking and finding the best deals on airfare and hotels. My blog features reviews of restaurants, hotels, and attractions around the world.